To a parent, a kid's bathroom is designed to keep your little ones clean and fresh, filled with nighttime bubble baths and morning teeth brushing sessions. For a child, their bathroom is simply a room in the house – but is there a way that can make their bathroom enjoyable?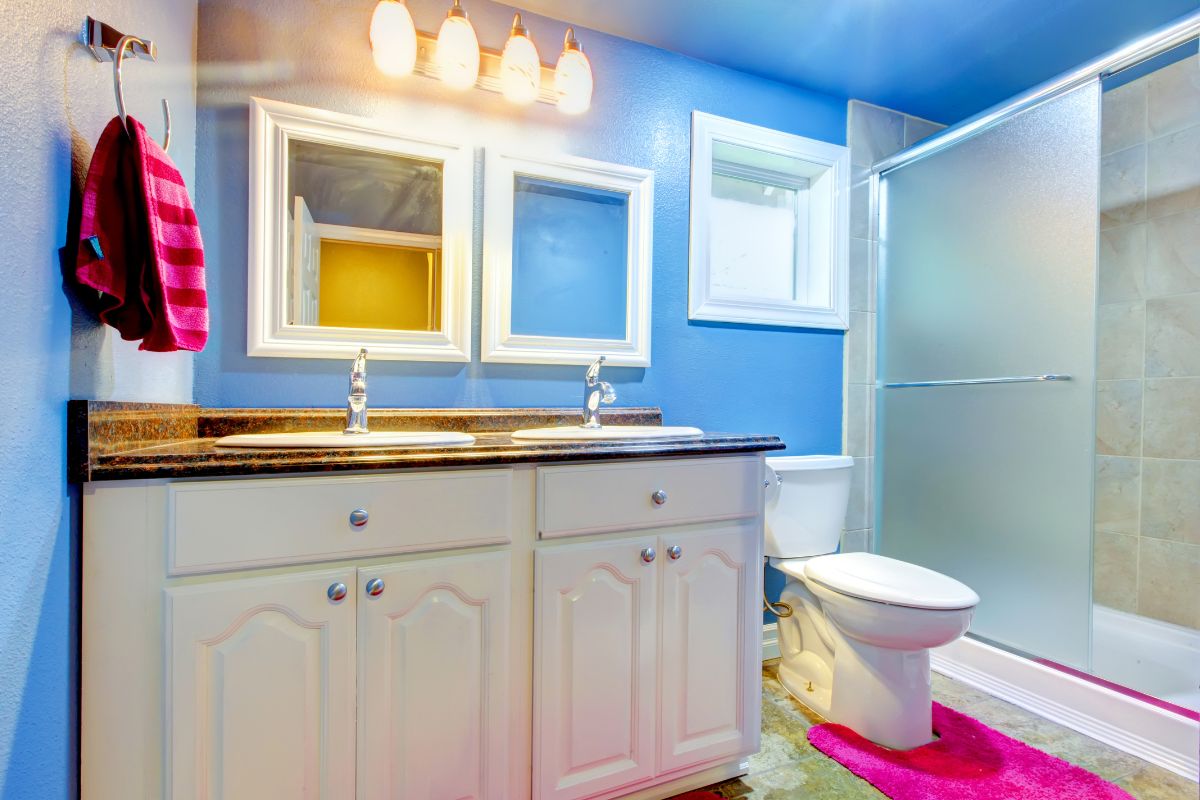 If your kids are lucky enough to have their own bathroom, you're probably looking for ways to decorate it to their taste.
The main problem with decorating any room for a child is that they are eventually going to grow up, so you need to decorate these areas while being conscious that they might grow out of the design. 
If you're thinking of redecorating your kid's bathroom but don't know where to start, you've come to the right place (Also check out Jack And Jill Bathroom Ideas). Here are 15 kids bathroom ideas for your perfect home!
A colorful room makes anyone instantly happier, so if you want to get your kids excited about their bathroom, you need to fill the room with a bright color palette.
Not only does a bright color scheme look fun, but it might also encourage them to have a positive outlook on "mundane" tasks like brushing their teeth and washing their face. 
It's best to liaise with your kids to see what colors they want in their bathroom. If your kid has a particular affinity for yellows and pinks, then cover the room in those colors!
If you've got a young child, odds are they're obsessed with a specific animal. Whether that animal is a giraffe or a rabbit, you can decorate their bathroom with their favorite animal as a surprise.
Of course, you run the risk of them deciding that their favorite animal is no longer their favorite, but it's a fun idea nonetheless. 
Fill their bathroom with decor that features this animal, including towels, a bath mat or rug, the shower curtain, and wall art. This is also a good temporary redecoration that doesn't involve any permanent renovations!
If you've got a slightly older child, you probably don't want to waste time and money on redecorating a bathroom that they'll grow out of in a year. So, to account for their maturing age, you should opt for a simple yet youthful bathroom design, such as polka dot wallpaper.
The best thing about a simple black and white polka dot wallpaper is that you can pair any color decor with it. This can range from pink towels and matching bath mat to green wall art.
A bathroom is all about water, so what better way to get your kids excited about bath time than with a beach theme bathroom? The coastal theme is popular in kids and adult bathrooms alike, and for good reason. It's fun, simple, stylish, and easy to achieve.
When sticking to a beach theme bathroom, opt for colors that represent the seaside, such as blues and whites and yellows. Then, go wild with the decor, including lots of rubber toys (sea creatures, of course) and sea-themed wall art.
Floral wallpaper is completely timeless and ideal for your daughter's bathroom. Girls of any age love floral wallpaper, and if you're conscious about wanting to find something that will suit her preferences for many years to come, then floral wallpaper is the way to go.
You don't even have to cover every wall in the room, as an accent wall will look just as stylish. 
The best part about this bathroom idea is that anybody will feel comfortable using the bathroom. So, if you have guests that will also use the kid's bathroom, it'll be suitable for all ages!
Sometimes, all a bathroom needs is a new flooring to look like a totally different room.
Geometric tiles are a great way to spruce up a bathroom and make it look exciting once again, especially if it's a bathroom used by children. Not only are geometric tiles fun for kids, but they're also super stylish and enjoyable for adults, too!
The key to geometric and patterned tiles is to make sure the room doesn't look too cluttered with decorating. Leaving the walls white and opting for a single color scheme in the towels and bathmat will help this.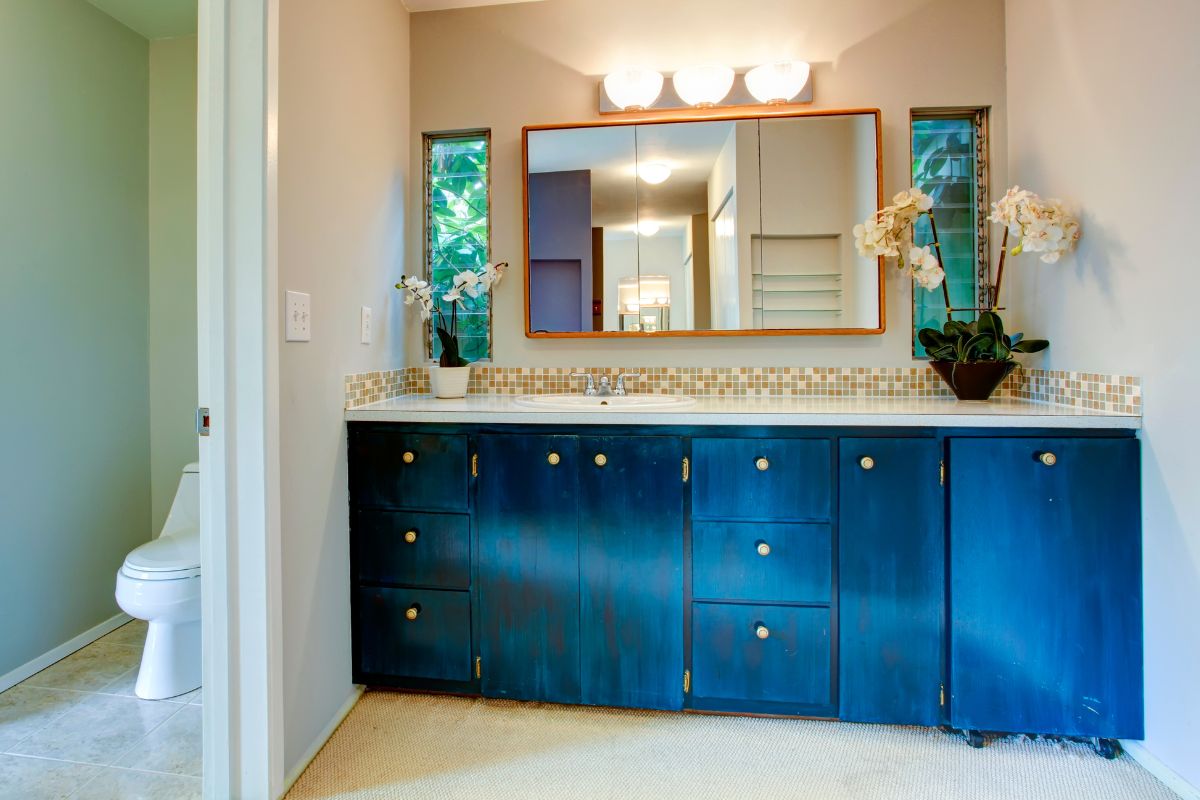 If you have two kids that share a bathroom, then a great way to get them excited about sharing a space and using the bathroom is to make a large colorful vanity.
A vanity typically consists of cabinets with sinks and lots of storage, complete with mirrors on the wall, so your kids can see themselves when brushing their teeth and washing their faces. 
When you spruce up the vanity with fun colors and lights, you're essentially encouraging your kids to become enthusiastic about their hygiene.
There isn't a single child on this planet who hasn't gone through a dinosaur phase. If your kid is stuck in their dinosaur phase and will continue to be for a long time, then a dino-theme bathroom is the best way to accommodate their love for prehistoric creatures!
There are lots of ways to make the bathroom inspired by dinosaurs, including a dinosaur-patterned shower curtain, artwork, bathmat, towels, and more. Of course, the room has to be filled with dinosaur bath toys, too. This theme is perfect for an adventurous little boy!
If you're concerned about the longevity of the bathroom, then opting for a simple and pretty bathroom is your safest bet. A classic white bathroom can be suitable for kids of all ages and genders, ranging from toddlers to teens.
This is because a white bathroom offers room for temporary redecoration to fit their current age and aesthetics. So, you can easily change the towels and art work and shower curtain depending on their likes and dislikes at the time.
This means you don't have to perform a huge renovation each year!
Every household has a cupboard stuffed with towels, clean laundry, and random objects for the bathroom. If you're sick of this messy form of storage and you're looking to spruce up your kid's bathroom, you need a colorful shelving unit.
Not only do these shelving units look great, but they serve the all-important purpose of neat storage. With all the towels and bathroom supplies on show, you'll probably feel inclined to keep it all in order, which is highly beneficial for you as a parent!
It's no secret that every kid loves Disney, so there's no excuse to not implement at least a little bit of Disney magic into their bathroom.
The best part about a Disney-themed bathroom is that you can be as creative as you like – from a simple Mickey Mouse shower curtain to delicate artwork of your kid's favorite Disney movie. 
Not only does a Disney bathroom cater to your child's preferences, but it might also work to make them excited about their hygiene and bathroom. It also gives them the chance to take part in the decorating process!
What better way to get your kids involved in decorating their bathroom than to allow them to make their own wall art? Wall art can range from painted hand prints to doodles and drawings from school.
Hang these pieces of art in frames and on the bathroom walls to make their bathroom feel like their own. 
Not only is this a nice way to let your kids feel proud of their work, but it's also a cost-effective way to decorate their bathroom walls!
Sometimes, all a room needs is a few stickers and decals to spruce up the area and make it feel brand new. If you're planning on repainting your kid's bathroom walls, you might as well add some wall stickers to make the area extra fun and new!
There are countless wall stickers available for bathrooms suitable for all ages, such as cartoon underwater creatures, dinosaurs, words, and bathroom-inspired images. These stickers are playful and ideal for a kid's bathroom.
If you're looking for a way to continue your kid's education even while they're in the bathroom, then a map of the world covering the walls is the way to do it!
Wallpaper of the world map is not only educational and interesting for your kids, but it's also a unique wall design for bathrooms that looks stylish and appealing to all ages. 
Plus, you can test your kid's knowledge of countries and cities during bath time!
Accent walls are designed to be fun and colorful, and what better way to surprise your kid than with a graphic design accent wall?
If your kid is a huge fan of comic books and superheroes, then a graphic design accent wall filled with a fun comic is a great way to make them excited about their bathroom. 
Conclusion
So, there you have it! Hopefully, this guide has given you some inspiration on how to decorate your kid's bathroom.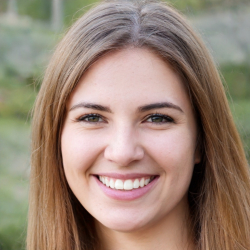 Latest posts by Maisie Park
(see all)