If you have a home with multiple bathrooms, or you are living the bachelor lifestyle, then you might be thinking of building your perfect home by complementing it with your amazing boys bathroom.
There are so many things you could do and so many ideas you could juggle with. However, sometimes you just have to have someone there to push you in the right direction.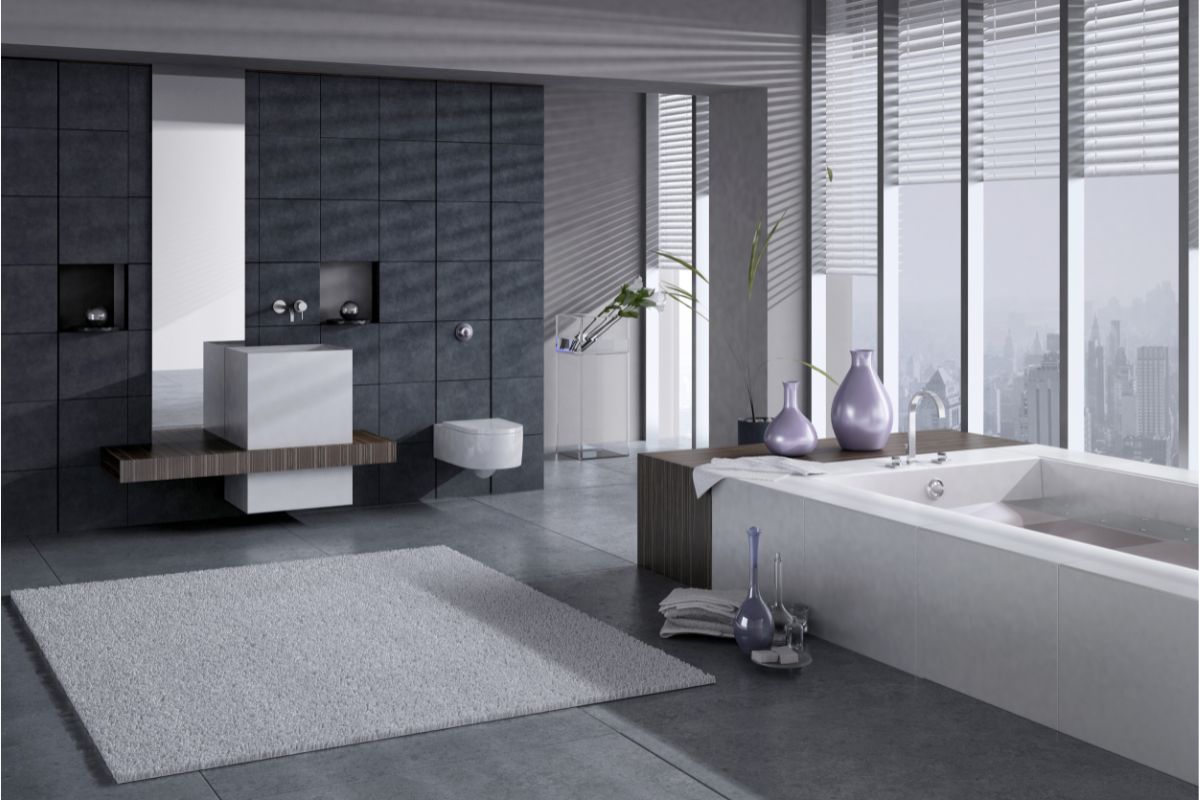 Luckily, we are that someone you've been looking for! We've created this handy list of our picks of the top 15 boys bathroom ideas, which should help you get closer to your perfect home.
Read on and learn more!
1. The Rustic Look
One of the best ideas for a boys bathroom is to make it look rustic. Essentially, you would input marble looking bathroom floor tiles, freckled pebbles for the walls and wood panels on the opposite walls.
This look really gives a masculine look to it. If anything, it's quite similar to a surfer's locker room at the beach. It gives amazing vibes and fits in well with any boys bathroom.
2. Modern Graffiti Look
For those of you who are interested in imposing the modern look onto your bathroom, then here is something amazing for you.
You could place a modern style shower, with a half-swing door which gives you access to both a shower and a bathtub.
You would also have a modern sink basin with an adjustable tap, sat on top of a set of black, shiny drawers.
Above this, imagine a large portrait of graffiti that is the main focus of the bathroom. It gives the look a "craft beer bar" feel to the place.
3. The Chalkboard
One of the coolest bathroom styles we've ever seen is a modern bathroom in terms of the facilities, but instead of the type of walls you'd normally see in the bathroom, they are all black boards for chalk.
The black color gives you a feeling of privacy in the bathroom, but the ability to draw and write on the walls is great for boys of all ages. If you want to leave a memo for your guests – go right ahead!
Maybe you want to give yourself a reminder for some reason, or maybe you just want to experiment with your artistic skills while you're waiting in the bathroom.
4. The Sea Look
Are you a fan of the sea? Do you want to look upon your bathroom as if you were in a ship? Then look no further than this beautiful sea design.
The color scheme would be dark blue and white, with things like anchors, small opaque windows and imagery of waves along the facilities and the walls.
Any time you get into the bath, you'd feel as though you've dived into the ocean!
5. The Wild West Look
An awesome theme to go for with a lot of boys bathrooms is the wild west look. You could still have modern shower facilities, along with a beautifully shaped toilet and sink basin – but you'd kick it up a notch with wooden drawers and wild west themed walls.
6. The Midcentury Look
There are many ways you could chop and change a midcentury look, but perhaps one of the best is having a black, shiny marble floor that is primarily covered with a wooden set of drawers.
In the center of these drawers is a modern, sheek-looking sink bowl and in the corner of the bathroom, you would see a beautifully designed contemporary toilet.
At the far end of the bathroom, the floor leads you to a gorgeous walk-in shower and a rainfall showerhead.
Bliss in one room!
7. The Black And Gold Theme
Two colors that are famous for going well together is black and gold, and any boy would be happy to use this color-schemed bathroom.
Imagine an elegant room with a white sink, paired with black tiled floors, black walls and gold piping – along with brown wooden mirrors, a brown wooden table and golden hangers for towels.
8. Marble Subway
A gorgeous color scheme for a boys bathroom is the marble subway look. A white and gray looking tiled wall to adjoin to a modern bathtub, surfaced with white and gray marble.
The flooring can be wooden or tiled with a large bathroom rug to cover the majority of the bathroom floor.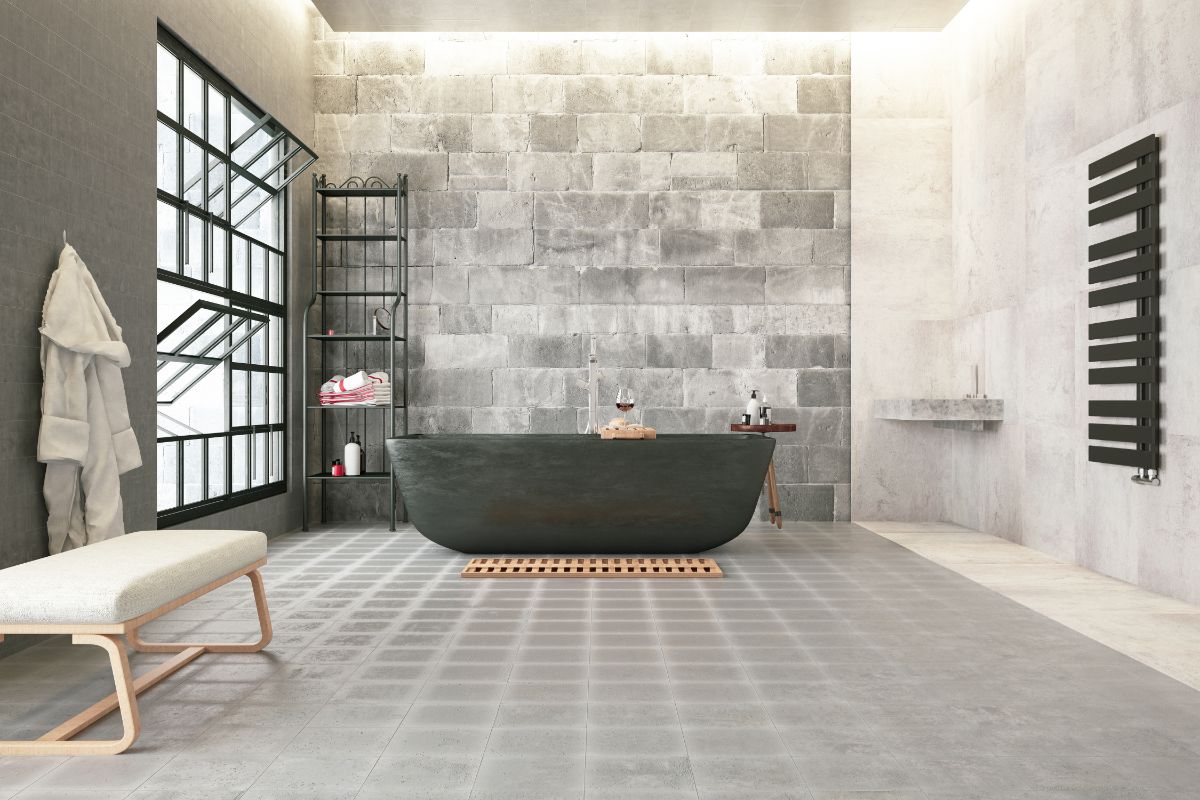 9. Blue Mosaic
The blue mosaic look is an absolute classic theme when it comes to a boys bathroom. If you've never seen it, they are small, blue mosaic tiles but in a huge pattern going vertically up the wall.
These colors pair well with white, so a white door for the entrance or for the towel storage is an absolute delight when you put them together.
10. White Cabinets With Stickers
Bizarrely, you can use stickers to your advantage when you want to make an amazing boys bathroom. All you need to do is set the rest of the room up with white cabinets and a black countertop for the sink area.
However, all around the low areas, you will put stickers such as aliens or space invaders to lead the boy towards the shower area!
11. Fish Theme
An amazing transitional look to a boys bathroom is to have the fish theme – which makes the whole bathroom look like you're walking inside of a fish bowl.
The whole aura of the place feels brand new as you have white cabinets and white vanity mirrors that are placed next to and in the middle of large, blue fish on a black background wall.
12. The Bachelor's Paradise
If you want something for a bachelor's look, then this one might set you back a few bucks – but trust us when we say it will be worth it!
You'd walk into your modern bathroom and see a black, shiny toilet and matching sink – along with a black, stone shower. But that's not where the magic is.
In the center of the floor is a sliding door which reveals a hot tub and bath! Always set to the right temperature and cleaned regularly – this is the absolute dream for you to relax after a hard day.
Why not grab yourself a drink and chill out with your favorite music playing? Awesome right?!
13. The Beach Style
This is the type of bathroom if you want a spacious and functional bathroom but also one with a supreme personality.
Make sure to have an open window near the bathtub, that comes in a "u" shape and overlooks your amazing garden – just be sure to cover the windows while you're bathing!
14. The Night Theme
Some of the best bathroom styles are the ones that make you feel as though you're the only one in the world. You can do this by replicating the feeling of the middle of the night.
Easily achievable by having black tiled floors with a pairing of starry walls and a spotlighting system. You could also have these styled lights across the mirrors.
Heated floors also add a little more feeling of home and safety to the bathroom and you really get right to the heart of your home!
15. The Sports Theme
One for the sports lovers out there, you could have your bathroom set out to love your favorite sports or sports team.
Whether you want to go modern or traditional, you can have the sports theme and color scheme to fit in with your favorite choices.
However, if you want a great idea regarding some – the taps of your sink can be shaped as footballs or baseballs. You could have basketball rugs and maybe even a basket for your trash for a game while you're in the bathtub.
Whatever you choose, it's gonna be super cool to be around your favorite things every single day!
What Should I Remember With My Perfect Bathroom?
There are several things you need to bear in mind when it comes to creating your perfect bathroom. The first thing to note is what sort of style you're going for.
Are you looking for traditional or are you looking for modern? Do you want a dark or light color scheme? Do you want a specific facility in the bathroom?
These are the things to first think of – but of course, if you are renovating a previous bathroom, you also have to consider how much space you have and the limitations you might have with your bathroom.
Our Final Thoughts
Creating an amazing boys bathroom when you want to make the perfect home can be a little tricky. However, there's no reason why you can't get there.
All you need to do is bear those previous points in mind and be mindful of some of our top picks! Good luck!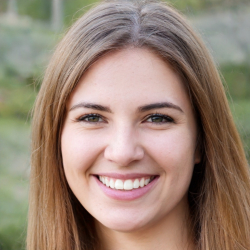 Latest posts by Maisie Park
(see all)