If you are here, you are probably a bit concerned for how plain and basic your bathroom could look.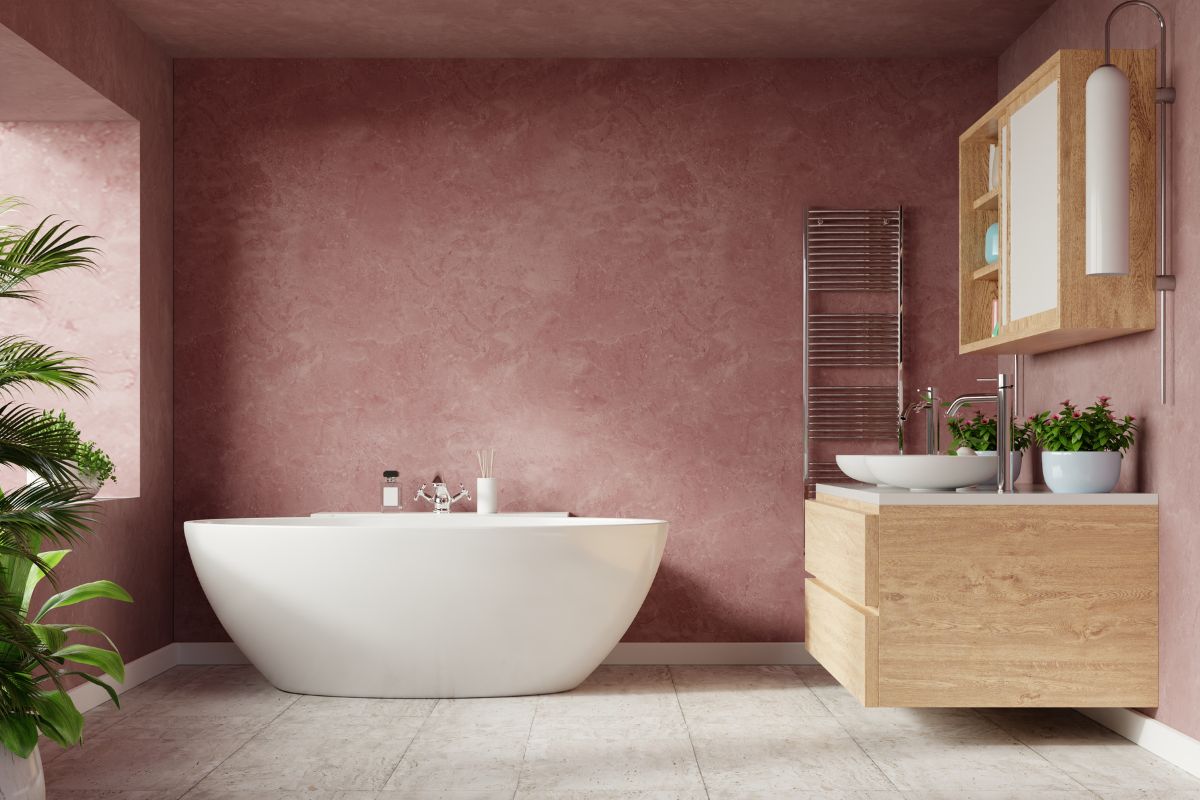 Especially the walls, with most bathrooms having a more plain aesthetic, the empty walls can really stand out and distract from any other positive qualities your bathroom could have. 
But you probably also do not want your bathroom walls to get too busy and just be overwhelming to look at.
Bathrooms are supposed to be relaxing, and who can relax in a room that is filled with decor which does not look like it fits there.
With any decorating it will help to have a theme or motif to tie your room, or your living space together. Once you have this decorating will become easier.
And this is no different for your bathroom. When it comes to decorating, people tend to overlook that you can even modify or decorate your bathroom to make it a more pleasant space to be in.
This is because the room is so clearly intended for practical purposes, in comparison to a living room or a bedroom, that decorating the room to be a nice place to spend time in does not seem to be a priority.
But by decorating your bathroom and investing your time into making this space to look as tasteful and comforting as possible, can really elevate the whole of your house to feel like a more overall cohesive and comforting place to be in.
And when it comes to decorating, especially in a room which does not have much furniture like a bathroom, the walls are incredibly important.
In this guide we will be focusing on some bigger changes, this is to avoid focusing on buying small accessories which might look nice on a shelf in a store, but when actually in your bathroom, could look tacky.
So, if you want to know some great ideas to help make your bathroom walls look more interesting and make your living space more relaxing, then read on!
How To Design The Wall For Your Bathroom?
So what design ideas should we keep in mind when decorating the walls for your bathroom.
What we should make clear is that focusing on focal points and bigger changes will be a lot more affective than lots of smaller changes.
This way your bathroom will feel a lot more focused and will be less overwhelming to be in. When it comes to the time you are spending in a bathroom, the last thing you want is to be overwhelmed.
These changes may take more effort, but by making them, the quality of your bathroom and its walls will instantly improve and will make spending time in that space much more enjoyable.
We will also be suggesting different themes you can keep in mind when you are decorating your bathroom walls. This should help you keep focused instead of just making a decision because you think it might look nice.
And finally, we should remember that while it is nice for your bathroom and it's walls to look nice, we also want this space to be practical and easy to function in.
This means that we will be making some practical suggestions to make spending time in your bathroom easier, as well as more aesthetically pleasing.
Use Wainscoting With Wallpaper
Wainscoting is a very popular way to decorate your bathroom walls and is a great way to add texture to make your space more interesting.
It is not too difficult to install and will have some great results. But here we recommend combining the wainscoting with wallpaper to have a more impactful result and to add texture to the space.
If you try this with the right combination of color and wallpaper you are sure to get great results!
Take Advantage Of Framed Art
Some of the best designs for bathrooms will include framed art. This is a great versatile method of decoration to take advantage of.
You can choose whatever art you want whether you want photos or art to match the aesthetic of the place.
Whatever you choose, you have the freedom to switch whenever you want, and can choose frames which match the aesthetic.
Use A Printed Wallpaper
Having a bold printed wallpaper is a great way to make your space more impactful.
Since you tend to spend less time in the bathroom compared to the rest of your house, you have the freedom to be more bold with your design choices and try new things.
If you have ever seen a refreshing and bold wallpaper, but have no idea where you could implement it, trying your bathroom is worth a shot.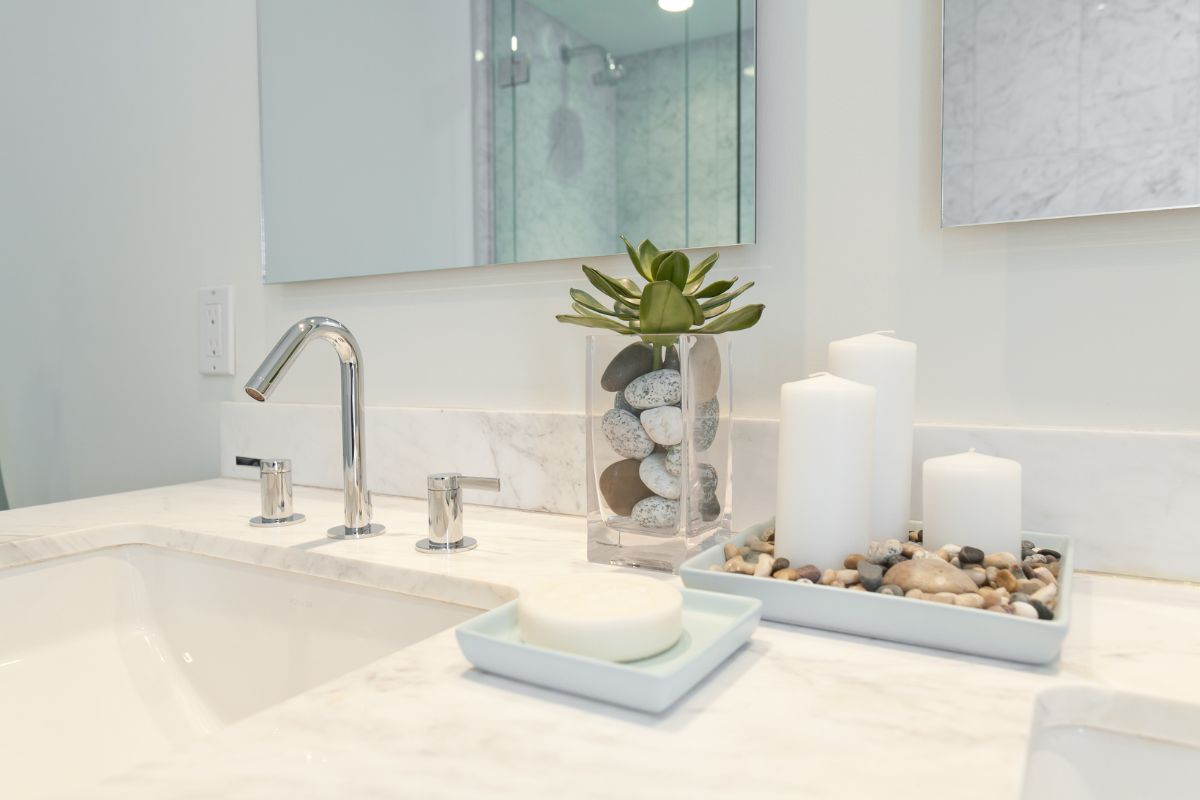 Take Advantage Of Seasonal Props
Keeping seasonal accessories and design details in your bathroom to match the season, shows that you put effort into how this space looks, and is a great way to get effective results!
Use A Complimentary Floor And Ceiling Tile Combination
If you want your bathroom to have a beautiful and refined atmosphere and texture, consider taking advantage of tiling.
A great way to break up the tiling is to have different tiles on the walls from the floor, as this will add a new layer. Just make sure that the tiles are complimentary to each other and will not clash.
Use A Beauty Product Shelf
Getting a beautiful beauty product shelf and making it the highlight of your bathroom is a great way to add a practical flair to your bathroom.
DIY Your Own Gallery Wall
Making a DIY gallery wall is a perfect way to add more art to your bathroom, without having to invest in too many frames. Like a standard gallery wall this also frees up space for more customisation as well.
Create A Mural For An Accent Wall
Making a mural an accent wall is a creative way to decorate a wall and gives the space a wonderful focus. Just make sure the mural is not too flashy as it will easily age this way and will not have a lasting appeal.
Use A Statement Mirror
Using a flashy mirror to be the centerpiece of one of your bathroom walls is a great idea.
This does not have to be the mirror above the sink, and you can have a more freestanding mirror away from it, which is perhaps bigger for checking your whole body instead of just the face.
Use Wall Decals
Using wall decals with motivational phrases or cute motifs is a great way to inject more personality into your space without being too tacky.
These are easy to install as well as easy to get rid of, and also do not take up too much space. They are also not too expensive.
Go For Something Oversized To Draw Focus
And oversized painting, or piece of artwork is a great centerpiece to take up a wall and tie the whole room together. Just make sure you are confident in your choice since it will get a lot of attention.
Consider A Dedicated Gallery Wall
Dedicating a space for a gallery wall is a great way to use up space, especially if you use it for photos. You can get conjoined photo frames which are perfect for this.
Build Statement Shelves
This is a great practical addition to a bathroom, and makes it, so the space is easier to function in. You can use the shelves for plants, books, toiletries, or even just a space to put your phone.
The possibilities are endless, and should be explored!
Consider A Custom Paint Job
Getting a custom paint job for your bathroom is a great investment and is a great way to help the space stand out.
Using different color combinations and trying different patterns is a great way to give your space texture and help it stay unique.
Take Advantage Of Greenery
Having greenery in a bathroom is something people often overlook, but plants make any space more pleasant and relaxing and you should take full advantage of this.
You can opt for real or fake, but we prefer real since they add a much better atmosphere, and can be switched out without taking too much effort.
Takeaway
Hopefully these suggestions have made your vision for your bathroom and its walls a lot more clear.
These ideas should help your bathroom walls be a lot more cohesive with the rest of your bathroom, as well as having its own aesthetic charm and appeal.
By having this our bathroom will become a lot more pleasant to spend time in and will be an enjoyable place to be. 
Do not worry about having to incorporate all of the changes made in this list as this will take far too much effort and will end up with your walls feeling cluttered.
Instead, choose just a couple of the ideas which you resonate with and let these be your focal point moving forward with decorating this space for your house!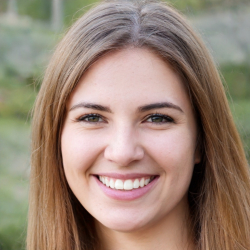 Latest posts by Maisie Park
(see all)