We all love the beach so is there anything better than bringing the coast to your bathroom.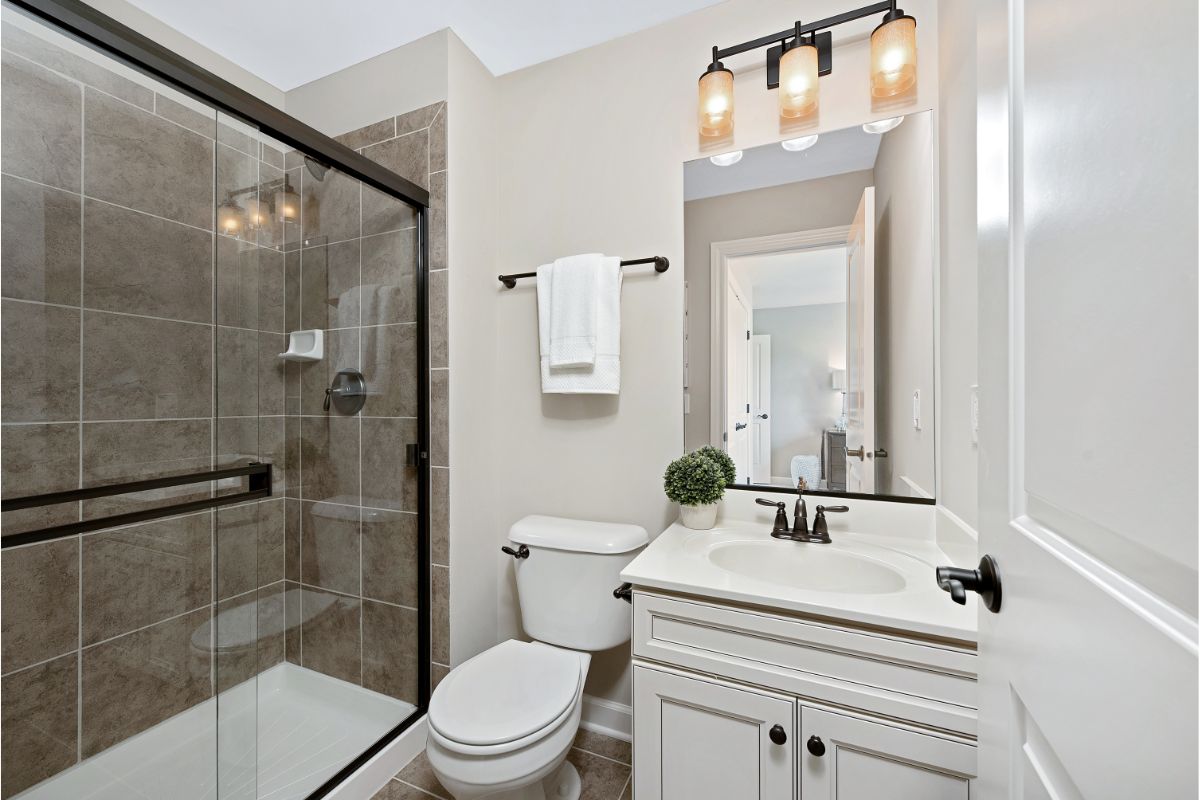 They may not be the room we spend most of our time in but when done right it can truly tie the home together. 
Having a coastal bathroom will give you the feeling of familiarity so if you make sure that you stick to some beach inspired colors, try your best to make the room feel breezy but warm and also sneak in some luxuries that can complete the beach like experience.
Read on and discover 15 amazing ideas to make your coastal bathroom dream into a reality.
1. Coastal Colors
Designing your new bathroom should always start with deciding the colors you want to use, coastal design is made up from beachy colors and some seaside blues.
The few colors you will want are ocean blues, seafoam whites and some sandy beiges. 
If you want some other color to maybe warm up the blues and whites then you can opt for a sunshiny yellow or even warmer orange.
This will elevate the room and not only make you feel like you are on the beach but it will be a nice warm room to be in.
2. Let Light In
You should be looking for any way that you can let as much light in as possible, make sure to maximize the amount of sunlight that will stream through the window, this can be done effectively by removing curtains and replacing them with blinds that can be easily adjusted.
To create the best experience of a coastal bathroom, open your windows slightly to let in some of the outside breeze to really make you feel like you are at the beach.
3. Beach Prints
If you do not want a full blown beach colorset in the bathroom then you can lower the town by putting up some beach inspired prints.
Instead of the paint, have a look for some wallpaper that is covered with ocean waves or some sandy flecked wallpaper. 
Finally you could get some wallpaper featuring some plants typically found at the beach like palm trees, or pampas grass to complete the look.
4. Add An Accent Wall
Accent walls will make an amazing addition to any space be it your shower or just a part of the room.
When it comes to adding one to your coastal designed bathroom you have many options to choose from it can be some printed tiles or just one punchy color like strong blue or yellow. 
Regardless of what you choose just make sure that its eye catching as the whole point of having an accent wall is to draw attention.
5. Put Up Some Coastal Wallpaper
We have covered this briefly in the beach prints section but let's fully dive into some extravagant wallpaper instead of the toned down prints.
This is all about taking a big risk for a big pay off, get some printed wallpaper in one of the previously mentioned coastal colors and then do not be afraid to go wild.
So long as you like looking at your chosen print then the wallpaper will look amazing in your coastal bathroom. 
6. Beach Inspired Towels
Towels are a crucial part of the bedroom to get right, when done right they will add to the design of the room and as well as their use they double up as some decor.
Make sure to get some classic coastal print, like some nautical stripes and turn your towels into an accent piece to elevate the room to that next level. 
7. Mixing Up Earthy Designs
When thinking of a coastal bathroom you would not think that earthy materials have a place but they do, and provide the perfect contrast to the bright set of colors.
Beaches are full of organic life and material so they are worthy of inclusion in your new space.
You can pair lovely woven baskets with your stone textured sink bringing some wooden accents will make them work together perfectly.
If you want a reason to include some wooden aspects to the bathroom as you think it's not coastal then just think of all the wooden paths and stakes spread around beaches. 
8. Beach Inspired Photography
We all love hanging pictures up all over the house but sometimes we leave the bathroom.
We are here to tell you that your coastal bathroom can be taken to the next level with some coastal inspired photographs.
Not only will it elevate the tone and capture more of that coastal tone that you are aiming for.
It will also immediately capture guests' interests and they will also understand the design that you were going for. 
9. Brighten Up Your Backsplash
The backsplash is an often overlooked area of your bathroom, there are plenty of ways to have some fun with it.
You can make this area into a big expression of personality and you can take advantage of this to get very creative with it.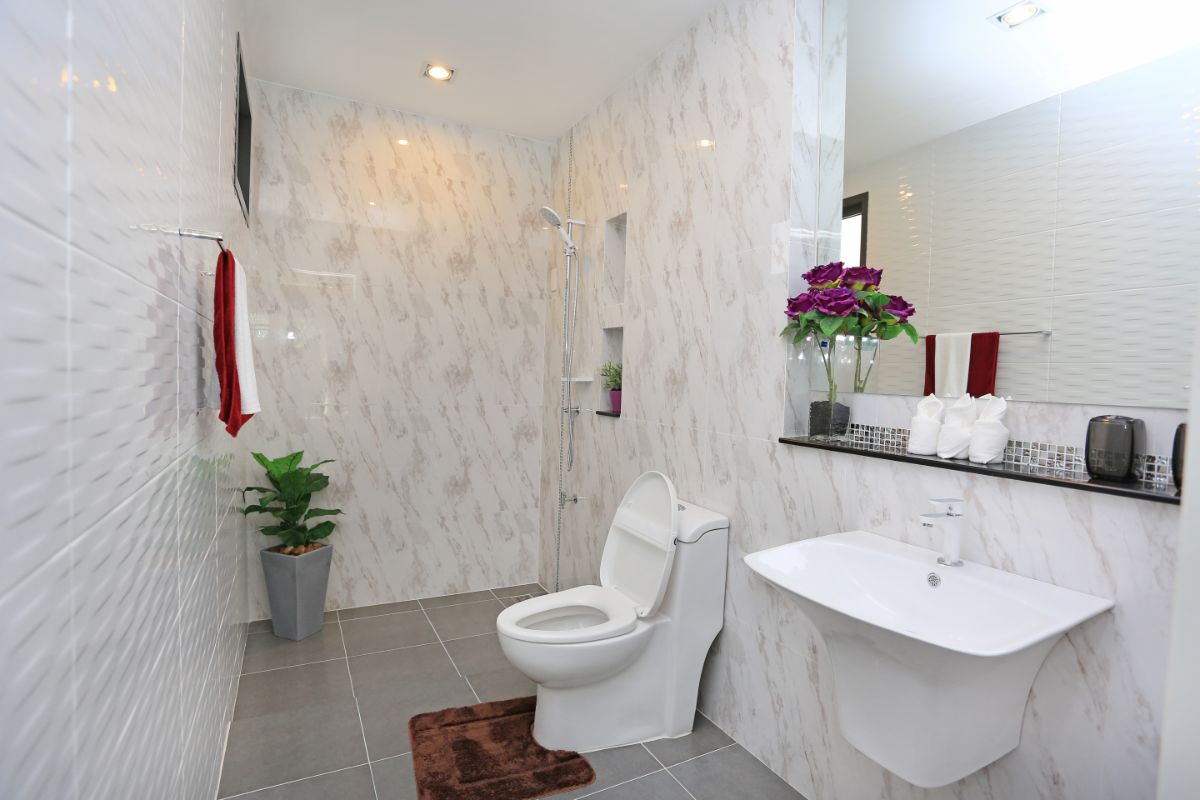 You can add some tiles in a bold print or vibrant color and then lay them out in any design you want and not only will it add to the design but will make it incredibly unique and tailored to your requirements.
10. Can't Go Wrong With White Walls
White walls are the classic go to for most bathrooms but do not count it out for your coastal bathroom.
You can capture the coast's classical breeze like feel by painting the walls white. 
This can be an easy choice to make due to the simplicity that comes with painting with white paint.
It will leave your bathroom feeling both bright and airy and will give you the perfect backdrop that is needed for you to experiment with some more vibrant colors and beachy textures that can only elevate the room.
it's best to start with white walls and level up from that once deciding on your final look, you do not want to commit to something and then need to change it up after.
11. Structures Become Part Of The Room
If you happen to have structural beams in the room then you may be worried about them standing out and distracting from the coastal design you have worked so hard to build.
You can of course cover them with whatever paint or wallpaper you are putting up in the room but why waste it if it will fit the design. 
If the wood is old and has been abit distressed then you can easily incorporate it as driftwood.
This will give the room a feel of the ocean, so make sure that you at least consider leaving the beams in your bathroom exposed. 
12. Decorate With Some Pampas Grass
Bringing some flowers in themed vases will always go down well and can provide the perfect finishing touches to a beautifully designed bathroom, for a coastal feel you should be including some beach plants like pampas grass instead of the more typically seen garden plants.
Going against the grain and especially in a way that will complement the overall design should always be incentivised.
13. Make Your Bath Stool Rustic
So we have covered the designs that you should be looking for to give off the best coastal effect in your bathroom.
But there are also some smaller additions you can bring in that will only elevate the effect. 
A bath stool is one of the few pieces of furniture that you can include in your bathroom, the stools are able to be soaked with water. They give the perfect place to sit, store objects and do much more.
Getting a more rustic looking bath stool will resemble the driftwood that you find at the beach so it will perfectly contribute to the coastal design of the room.
14. Woven Blinds
We covered earlier that you should be using blinds in place of curtains and now we can discuss the best blinds to use.
You want your blinds to fill the room with light but also give you the privacy that comes with a bathroom.
Woven blinds are the perfect blend of both; they give you the best method of balancing the light level and the ambience that comes with the room.
They tie in perfectly with the theme of the room and look beautiful on their own.
15. Rope Lined Mirror
The mirror is an area of the room that you are likely to overlook but it can perfectly bring the whole room together instead of being that one part of the room that stands out.
Rope screams the sea without it being too obvious and making the room look tacky like an anchor or ship wheel would.
You can simply surround your mirror with some rope and just keep it simple to complement the room rather than an obvious tacky statement piece that we mentioned that would draw all the attention away from the beautiful room you crafted.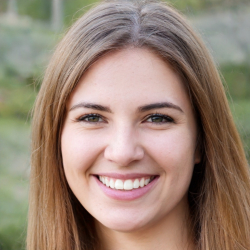 Latest posts by Maisie Park
(see all)