A beautiful kitchen island can turn a kitchen from a room that is reserved solely for preparing meals into a room that is inviting for the whole family.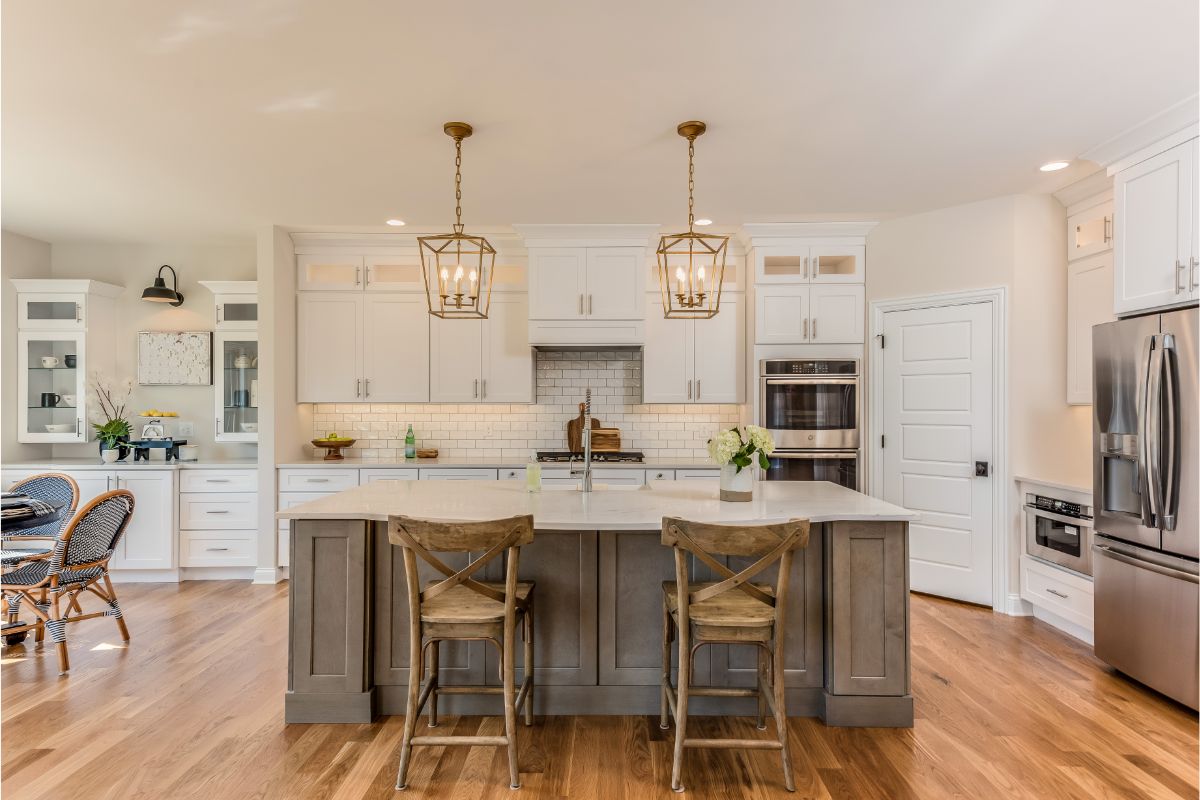 It provides a space to help the kids with their homework, catch up with friends, have breakfast as a family, or even do work.  However, no matter how beautiful and spacious your kitchen island is, it isn't much use if it isn't properly lit.
In this article, we have listed 13 beautiful kitchen island lighting ideas to create a beautiful home. 
The best thing about these lights is the effect that is created by the patterns in the metal.  This type of lighting is a great option if you don't want to have a bright or glaring light over your kitchen island. 
The patterns that have been cut out of the metal balls help to break up the light so that it isn't harsh.  
The lampshades can be hung on any type of light fitting, however, they look particularly good when they are hung pendant style from a long cord when possible. 
This helps give more of a disco ball effect, especially combined with the effect of the lights on the ceiling, walls, and island. 
If you like the elegant look of pendant lights but feel like they are missing something that represents your personality, your family, or your lifestyle.
Thankfully, there are many different styles of pendant lights that can provide a lot more fun and personality for your island.  One such option is firework pendant lights. These lights look like a firework exploding in the night sky.  
The placement of the different light bulbs on these light fittings provides a dynamic look that can bring your kitchen island area to life and make it a fun place to hang out with your family and friends.
If you are looking to create a more modern and sleek aesthetic in your kitchen, pendant lights and chandeliers aren't likely to fit quite right.  Instead, spotlights can be a great choice. 
Sometimes, these simple and understated lights can be overlooked because they are so subtle.  
However, if you properly think through the placement of these lights, you can create a beautiful kitchen island space that has multiple uses thanks to adequate lighting. 
You don't have to have the spotlights all in a row or in parallel lines, you can get creative with the layout to add to the beauty of your kitchen area. 
If you have a style that is more eclectic than the modern clean and white look, this steampunk-style chandelier could be just what you need to lift your kitchen island and finish off the look of your kitchen perfectly.
The frame of this chandelier is made from black brushed metal and has been wrapped with a natural brown rope.  The same rope is used to hang the chandelier from the ceiling. 
The light bulbs that are used in the chandelier are designed to have a vintage filament appearance although they actually use LEDs that are formed to look like a filament.  These help to add to the Steampunk, vintage feel of this chandelier. 
This chandelier is also a great option if you want to create a more rustic look above your kitchen island. The black of the metal and the rustic appearance of the rope help to create more of a farmhouse kitchen feel if you want to.
If you want to create a kitchen island area that grabs everyone's attention when they walk into the room, a wrought iron chandelier can be the way to go. 
There are many different styles of wrought iron chandeliers but this circular one is extra beautiful. 
Wrought iron light fittings look good in any style of kitchen but they look particularly beautiful in kitchens that feature more retro or vintage looks such as wooden cabinets.
Wrought iron chandeliers can be very large, therefore, they look best in a kitchen that is also large. 
Wrought iron chandeliers can often feature hooks from which you can hang your pots and pans, ones that do are more suited to a kitchen with high ceilings above the island. 
If a chandelier is a little bit more than what you want from your kitchen island lighting, a few simple pendant lights could be a better option.  The word that we keep coming back to when we think about these lights is elegant. 
There is something so beautiful and elegant about the simplicity of these light fittings.  
If you are designing your kitchen and have used the word clean to describe the aesthetic you are going for, this style of lighting is the perfect choice to complement the rest of your kitchen area. 
These pendant lights provide a bright wash of light to the kitchen island, making it perfectly usable for homework, work, and socializing long after the sun has gone down. 
If clear lamp shades or large light bulbs aren't what you are looking for, these white and gold shaded lamps could be a better choice.  The white outside of these lampshades help them to fit into kitchens that feature white cabinets and countertops. 
If you have while marble or granite countertops, these lampshades will be the perfect fit for lighting your kitchen island. 
The gold inner layer of these lampshades bring some warmth to the lamp and can be a great accent for kitchens that already feature gold details. 
If you have gold cabinet handles, stools, or utensils, these lamps can be a great way to blend your kitchen island with the rest of your kitchen. 
If you have a kitchen that boasts an incredible square footage, opting for a classic chandelier can bring elegance to your kitchen island and provide wonderful ambiance and style. 
Classic chandeliers tend to be large and draw a lot of attention, therefore, there are only a few kitchens that will not be overwhelmed by the light fitting. 
Classic chandeliers come in many different shapes and styles, but a common factor is the crystals that hang beneath them.  The more crystals your chandelier has, the more beautiful the effect of the lighting will be across your kitchen. 
The shapes of the crystals help to refract the light around the room to create a gentle wash of light instead of being overly harsh in one area. 
Much like the simple pendant lights mentioned above, these champagne flute-style lights bring class and style to your kitchen island. 
Because of the long shape of the lampshade and the fact that these lamps look most effective when hung from a long wire, these lights are best suited to a kitchen with a high ceiling.  
Hanging these lamps from a long wire helps contribute to the champagne flute effect. With multiple lights, you can make it look like there are many, giant champagne flutes hanging from your ceiling.
These metal hoop cluster lights are a little different from the other lights on this list.  This design combines the sleek, modern design of the metal hoops with the more traditional look of the lampshades on the clustered lights. 
You really get the best of both worlds with the design of this light. 
Because of the two sides of this design, the light can work well in a hyper-modern, sleek kitchen as well as a more traditional or humble kitchen. The lamp shades also help to make sure the lighting isn't too harsh over your kitchen island.
If you prefer classic designs over modern looks, a classic lampshade pendant light could be the perfect lighting choice for your kitchen island. The pendant style helps to add class and elegance to your kitchen island.
The classic lampshades make your kitchen island area feel more homely and welcoming. It can be a great way to create a kitchen where you can spend time with your family and make fun memories together.
These beautiful pendant lights create a look that is reminiscent of the lamps that you see sitting on porches in the fall and winter. These types of lights provide a warm and comforting lighting effect that make your kitchen a welcoming space.
Using candle effect light bulbs in these lights can be especially effective, especially in the winter.
If you are looking for a more modern, eclectic style of lighting, using assorted light bulbs for your pendant lights can be really effective. This look is not only modern but it also provides a slightly industrial feel due to the lack of lampshades.
This style of kitchen island lighting can look particularly effective in kitchens with exposed brick or in loft-style apartments.
Final Thoughts
There are many different ways to create a beautiful home through the lighting that you use.  Lighting your kitchen island effectively with beautiful light fixtures can make the area much more inviting and useful in your home.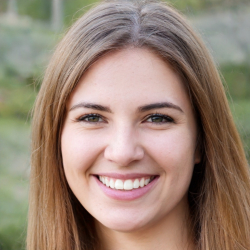 Latest posts by Maisie Park
(see all)