You might have bought an old farmhouse and want to renovate it, or perhaps you just love that country vibe but don't want to buy a whole new house to get it.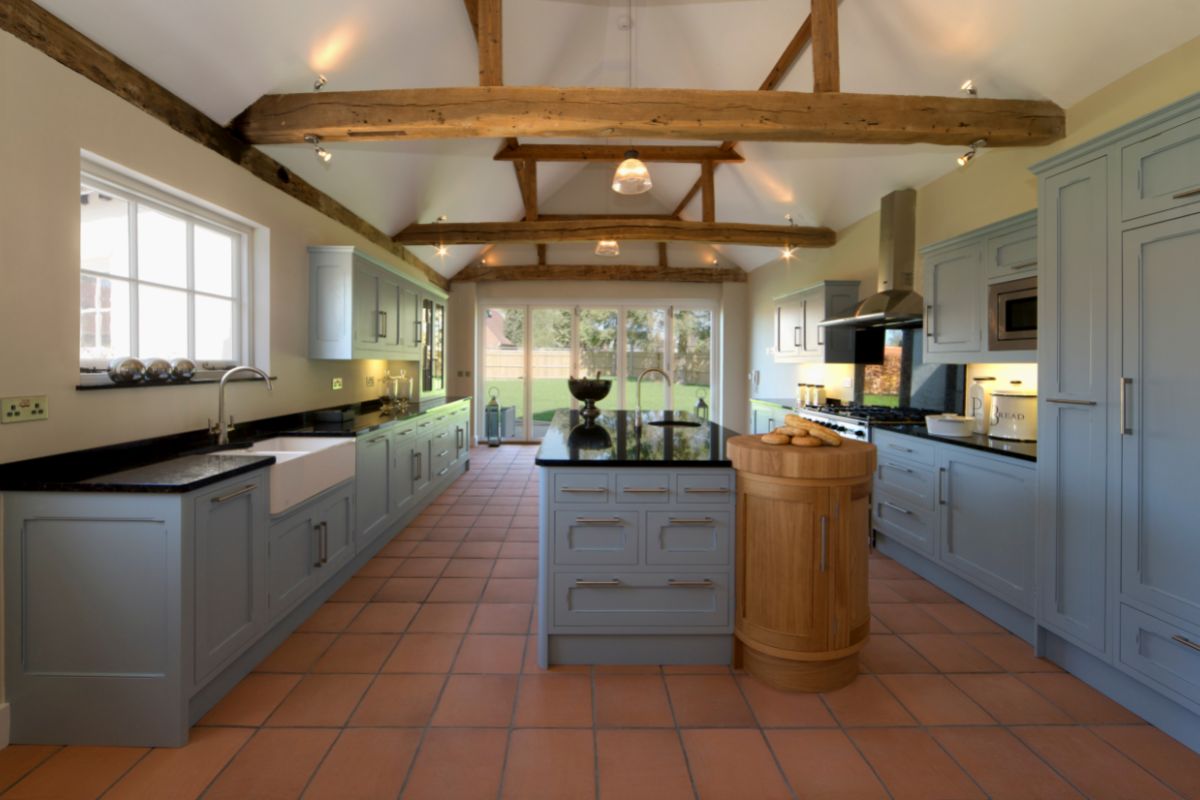 Whatever the case, getting a cozy farmhouse kitchen is not all that difficult.
It depends on the type of kitchen you want, the color schemes that speak to you, and the aesthetic you are going for.
You could seek out a modernized farmhouse vibe, an old school vibe, rustic, vintage, or perhaps you just need color and material based inspiration to realize your dream.
Whatever you are here for, we are sure it will be hidden away in our list here.
The kitchen is one of the most important rooms in the house, so you need to make sure that it looks as you want it to.
A scruffy kitchen makes the rest of the house feel scruffy, so it's time to get to work and grant you a kitchen that you truly desire.
1. Barn Raising Kitchen
If you are lucky enough to have a barn house, perhaps an old abandoned one attached to your home.
You may want to consider transforming it.
You could renovate the space into a large kitchen diner that will give you everything you ever dreamed of.
What is even better, it already has some of the aesthetic there. It will be easier to convert.
Add in some cabinets, suitable flooring and tile work, your cookware and appliances, perhaps some wooden countertops, with a vintage table and chairs. Voilà!
2. The 'Vintage Dream'
A vintage look sometimes goes with the less is more approach. You can convert your kitchen into something that feels a bit more rustic.
A cozy kitchen diner space that has a vintage table and chairs with a bit of white backsplash and some vintage overhead lighting is ideal. 
If you want to go a bit more into the theme, try out some cast iron crockery and copper cutlery to match.
3. Kitchen Repurposed Island (Farmhouse Style)
Have a dream for a kitchen island? Well, you can go really rustic. Wooden shelves, and copper pans will match beautifully with a wooden table.
If you have the skills we definitely recommend using carpentry skills to make your own. 
Making your own island table out of wood gives it a personal charm, and makes it feel even more like a cozy farmhouse kitchen.
4. The 'Classic Country Charm'
Sometimes old vintage style kitchen style is not the 'farmhouse' vibe you were after.
Maybe you want a more modern touch. We might recommend a mix of whites and blues with some reclaimed barn wood for beams and wall work. 
Whitewash the ceiling to keep it bright and open, maple wood is a good material for this.
5. Open Kitchen
Sometimes less really is more, a cluttered and full kitchen makes sense if the house is small, and you have no other choice, but if you do have a choice an open kitchen is best.
Have a clean island with concealable chairs and plain lighting. 
The rustic look of plain bulbs hanging from the ceiling is a great look and opens up the kitchen so much more.
6. Wood & White
Wood and white can be a great look, adding too much color can make a kitchen look more cluttered than it is.
A modern farmhouse kitchen with white and wood can really give it a glamorous look.
Add in some matte pendant lights above your island with some two tone cabinets. 
Add beams of wood and white paint. It is simple but very effective.
7. 'Industrial Farmhouse'
An industrial farmhouse can be even better, try out reclaimed wood with raw steel posting.
Use caesarstone concrete for the countertops and see if you can repurpose an old original barn door.
Simple hanging lights and a steel or copper hood can be the perfect finishing touch.
Don't forget to make use of any old style wood, and if you can save any of the original materials from an original barn or farm, definitely do so, it will add to the aesthetic.
8. 'Barn' Style
A barn style kitchen can be something else. Get an industrial style island, perhaps with some old iron wheels on it, or even wood, not necessarily moveable but decorative.
Although a moveable island can be useful if you have guests over. 
Have concrete or slate slab for that industrial era barn look. Install heating inside the floor for those cold winters, and use wood on the walls for that perfect barn style look.
9. Repurposed Renovation
Sometimes you can make magic out of old things. Go to a car boot sale, or a junkyard, and see what is available.
Your kitchen can easily be made out of repurposed goods if you want a really hardcore vintage vibe.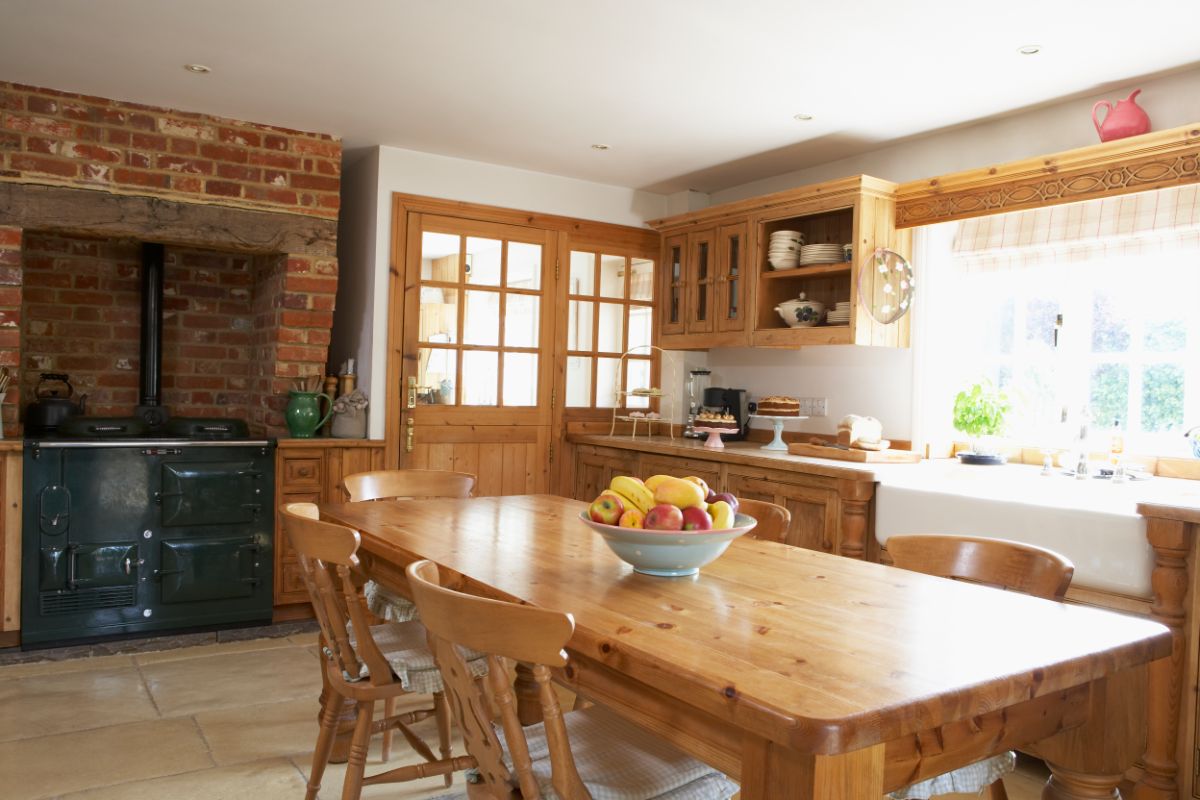 What is more vintage than actual old materials.
You may be able to find old signs to incorporate, old lights, barrels, or even use old farming hardware to old herbs, or turn into containers. 
Sure, it will usually need a good clean and some tender care, but your kitchen will look really vintage, and you'll save some old materials along the way!
10. Antique Charmed Natural Materials
Similar to our previous idea is the antique look. If you love an antique vibe, like walking into your home and stepping into a time capsule from your favorite era, this is the idea for you.
Use a warm concoction of natural woods and materials. Marble, wood, and steel or iron. Get a farmhouse table set and integrate a brick or stone fireplace.
Use slate tiling for the floor and perhaps even for some wall work, and integrate old oak beams for the ceiling to finish it off perfectly!
11. Fairy tale Style Modernized
Consider what Snow White's cottage would look like in the modern era? Wooden beams, chairs and tables, flowers, delicate overhead lighting and clean white cabinetry.
Mix together a fairy tale kitchen with modern styling. You could have a concealed fridge freezer to modernize it and keep it clean, but use an old fashioned looking hob.
Clean white countertops to match the modern aesthetic, but with delicate woodwork and surrounded by bare hardwood beams. 
It's the best of both worlds!
12. English Farmhouse
If you have a love for history and want to throw yourself back into your favorite era whenever you cook, a Victorian English farmhouse vibe might be the perfect thing.
You want to have timber statement pieces such as an old worn table, and perhaps some wicker chairs with wooden place mats, and a large wooden countertop with clean oak on the top.
A clean stove, or perhaps an older styled stove and oven unit. Plenty of room to hang mugs and some old clay pottery for mugs, containers, storage, and even vases are a must.
13. Wood Work
Incorporating bare woods into your kitchen when you are seeking out a farmhouse style kitchen is very important.
Woods such as maple, oak, and even cedar and mahogany all make for great kitchen woods. 
Note that it is worth salvaging some woods from original buildings, even if they look a bit worn they can be rejuvenated.
However, that being said, there is nothing wrong with making your entire kitchen look like a wood-work art piece.
Wood can bring about a major farmhouse aesthetic, so it is well worth it. 
Consider a wooden dining set, even if you want to modernize, having a wood based dining set can make you feel like you are in a real farmhouse kitchen.
14. Stonework
Not only is wood great but stonework can be hugely impactful in aesthetic as well. We often only relate wood to farmhouses, but stonework can be brilliant.
If you have a fireplace in your kitchen, consider using some old fashioned stonework around the fire. 
Not only is stone going to be safer for a fireplace, but it will give you a rustic impression that will make you want to cozy up next to it with a cup of hot cocoa.
15. Copper
Even if you decide to go a bit more modern, or if you go fully old fashioned, copper is ideal. In fact, copper in the kitchen is a new 'in' style.
Using copper for dinnerware and cookware is very popular now, so it fits into the modern category. 
It can also feel quite rustic. So it is highly ideal. It is not ideal for all cookware but makes for some durable dinnerware.
Not only does it look good, but it can be very practical as well! 
A Last Thought
Whatever style you want to go for, modern farmhouse, rustic farmhouse, vintage farmhouse or otherwise.
Consider the materials you use more than anything, use stone, wood, slate, and copper. 
Repurpose old things to make new things and enhance the style. Or, make new things yourself and give it a personal touch. It is all up to you!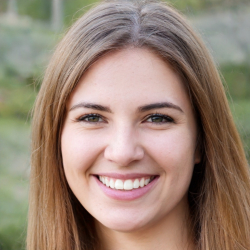 Latest posts by Maisie Park
(see all)