Okay, gamers – it's time to bring your favorite pastime into the bedroom. While we're here, let's make it bold, bright, and statement. If you're ready to transform your gaming experience, keep reading to explore our 15 gaming bedroom ideas.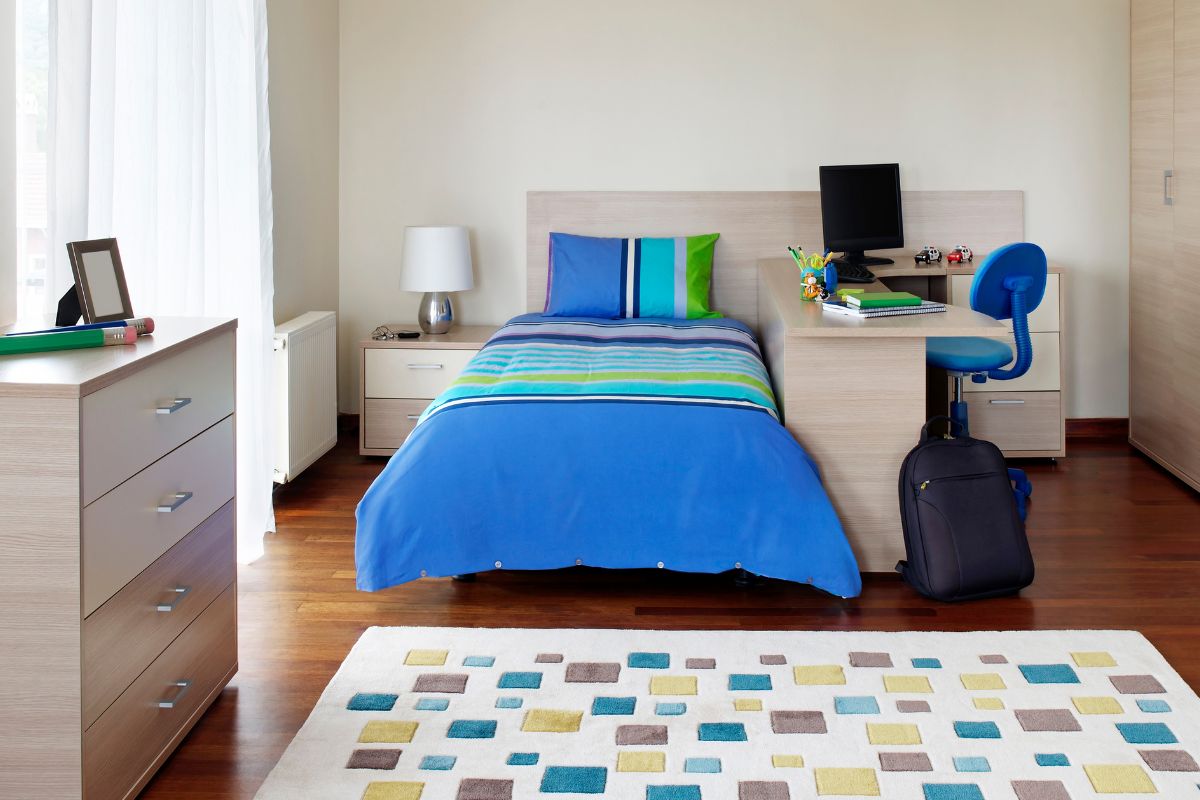 1. Funky Graphic Prints 
Your gaming bedroom shouldn't just stop at the setup. To keep your bedroom in line with the spirit of gaming, try adding some funky graphic prints on your walls.
Like any gamer, you probably have two or three all-time favorites, so see if you can find some wall art of your favorite characters or symbols from the game. Frame this in bold, black frames for a modern retro feel.
If you have a games library in the corner, surround it with prints for a truly immersive feel. 
2. Stars And Moon Inspired 
When we get stuck into our favorite games, we're transported to another world where all sense of time (and space) goes out the window. To make your gaming experience more immersive and magical, why not opt for a stars and moons theme?
If you're prepared to dedicate most of your bedroom to gaming, stars and moons can be a beautiful addition.
This could involve sticking luminous stickers on your walls, getting a star and moons projector, space-inspired wall art, and even a loft bed to make you feel like you're nestled in the depths of your own spaceship! 
3. LED Lights
Would any gaming room really be complete without LED lights? Although LED lights look great in the space between your walls and ceiling, you don't have to stop there.
You could add some LED lights beneath your gaming desk, underneath shelves surrounding your setup, and even around the edges of your floor for a luminescent, immersive environment.
If you really want to go the extra mile, invest in LEDs that change colors WITH your games – but be warned, you'll never want to leave your bedroom again. 
4. Opt For A Wooden Theme 
Remember: your gaming corner is also going to be a part of your bedroom. So, if LED lights and space-inspired themes aren't for you, why not keep things simple with an elegant wooden theme?
With enough imagination (and plenty of wood), you can create a rustic, log cabin-inspired bedroom that doubles up as a gaming room.
Wood can blend seamlessly into a minimalist bedroom design, but it'll also make your gaming setup feel a little more sophisticated. Of course, you can still incorporate a few LEDs if you want to! 
5. Multi-Functional Theme
Bedrooms aren't just for sleeping and gaming. If you need to use your bedroom as an office space and a TV space, choose a more diverse, multifunctional theme for your gaming bedroom.
Try zoning off different sections of your room for different purposes, with your gaming corner on one side, your office space on another, and so on. If you really want to break things up, zone off different sections with different colors and patterned themes.
This is great for any open plan space that needs to be divided into sections according to function; plus, you can still keep your gaming corner feeling as immersive, retro, or neon as you like! 
6. Traditional Black And Gold 
If you want your gaming bedroom to be sophisticated and minimalist, a simple black and gold theme may be all you need.
To get the most out of this two-tone power pairing, don't overcrowd your gaming corner – use simple black furniture with a few gold ornaments, or if you want some cozy lighting, use gold LEDs.
These still contribute to the gamer experience, but they'll also blend in well with your bedroom and offer a warm, cozy feel. 
7. Game Library Corner 
If you're anything like us, you'll have accumulated a pretty large collection of games over the years – especially if you have, or have had, various consoles.
If you're an avid gamer, it can feel somewhat heart-wrenching to have to pack away most of your games because you lack the storage.
So, why not treat yourself to a game library corner? Simply invest in a collection of tall-tiered shelving units, decorate with some ambient lighting and stack up your games.
When positioned next to your setup, you'll have a proud, statement feature in your room, and because it'll be neatly organized, you won't feel like it's crowding your space. 
8. The Minimalist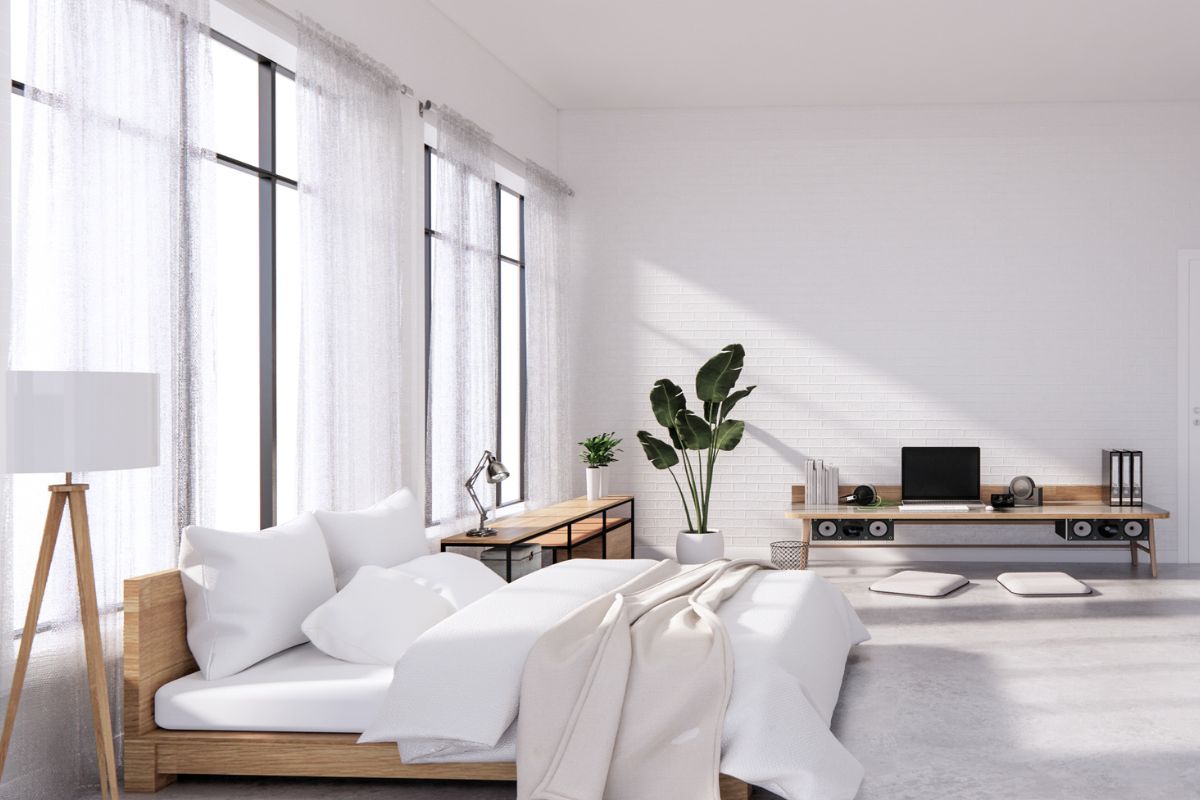 Not every gamer wants to dedicate their whole bedroom to their favorite pastime. If you enjoy gaming but want to keep your bedroom as minimalist as possible, then skip all the fancy accessories and keep it minimalist.
Opt for neutral tones, plenty of natural light, and a low-key gaming setup that doesn't dominate your space. This is also great for gamers that need an office space in the daytime – you can keep your corner looking sleek, multifunctional, and ready for any purpose. 
9. Add A Touch Of Nature 
Whether you're a PC or a console gamer, gaming is a famously lonesome pastime. It's also not something that can be done regularly outdoors. So, if you're longing to bring a bit of nature into your bedroom, try adding a few houseplants around your setup.
We'd recommend installing some floating shelves above your PC screen or TV and decorating it with a selection of plants, including some hanging ones!
Contrast your house plants with wooden ornaments, or brown accessories such as coasters or lamps, for a stylish and unforgettable look.
If you want to make your corner look a little more multifunctional, break up your shelving with a few books or office supplies. 
10. The Big Screen Corner 
If you have the space, why not take your setup one step further and make it a big screen corner? With a few PC screens merged (or an extra large TV), you can throw yourself headfirst into the gaming experience.
Your guests will also be pretty impressed by how bold your setup is, and if you're looking for a new bedroom statement, a big screen corner may be just what you need!
If you're using PC screens, we'd recommend using three and angling the two on each corner – this way, you'll be well and truly immersed in whatever game you're currently fixating on. 
11. Go Gray 
Whether you're creating a gaming corner, an office setup, or a reading nook, it's important to proceed with your new design with your existing theme in mind. If you already have a pretty neutral room, we'd recommend zoning your gaming setup with all things gray.
Gray is notoriously sophisticated and minimalist, and it's a great color to section off your gaming setup without being overbearing.
Contrast your gray walls with wooden furniture, including your gaming desk and a few floating shelves, for a modern-industrial, multipurpose feel. 
12. Retro 
As gamers, we all have our own preferences – some of us enjoy getting stuck into Minecraft and Fifa, while other gamers are fanatical about all things retro.
If you're a big lover of all things Mario and donkey kong, and you're TRULY dedicated to a complete bedroom overhaul, why not make it retro?
You could decorate your bedroom with all things retro gaming-inspired, including figures, retro prints and wallpaper, and even a retro console-inspired chair!
If you're sharing your bedroom with a partner, just make sure they're on board with the idea – this is a pretty immersive and full-on design, and you'll both need to be completely committed to the cause. If you can pull it off, you'll have a bedroom destined for the history books. 
13. Make A Superhero Area 
Okay, gamers, what's your favorite game? It's a tough question, right? However, if a few of your all-time favorites are superhero inspired, why not dedicate your bedroom to the same theme?
If you don't want to redecorate your whole bedroom (no small feat), simply surround your gaming setup with your favorite superheroes in the form of wall art, accessories, and even lighting.
We're thinning superhero neon signs or even just LEDs in the same colors as your heroes.
It can be as subtle or as intense as you like – either way, no one will forget you're a superhero lover anytime soon. 
14. Make It Pink 
If you're ready to make a bold, colorful statement in your gaming bedroom, make it pink. While this could definitely involve a pink desk, a pink chair, pink flooring, and pink lighting, it doesn't have to be that immersive.
If you want to incorporate your love for all things pink a little more subtly, why not add a few pink ornaments or soft toys into your gaming corner? You could even choose a more sophisticated pink statement, such as a pink neon sign, a pink clock, or a pastel pink lamp.
If you're not going all-pink, we recommend balancing it with plenty of neutrals like white or other chalky pastels for a cute yet grown-up scheme. 
15. Spaceship Theme 
Is anyone here a Star Wars lover? Okay, so this theme doesn't have to be EXCLUSIVELY about star wars, but we know there are probably plenty of star wars lovers reading this, so this one's for you.
So take your love for Anakin, Obi-Wan, and Yoda to new heights with a spaceship-themed gaming bedroom.
If you're wondering how you could pull this off, it's actually pretty simple – go for all things green, purple, neon, LED, and immersive – this could involve a large, curved screen, big speakers, and of course, a glow in the dark chair, because why not? 
Final Thoughts
Whether you're looking for something minimalist or crazy and kooky, we hope these 15 gaming bedroom ideas have got you fired up and ready to take your gaming experience to the next level (Also check out Anime Bedroom Ideas You Will Fall In Love With)!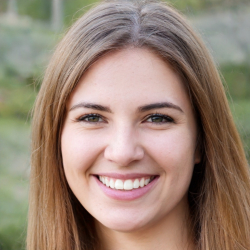 Latest posts by Maisie Park
(see all)