We all love to spend a lot of time in our bedroom. Whether it's relaxing after a hard day's work, enjoying a long sleep, or having a lovely long lie-in at the weekend, the bedroom is one of the rooms in our house that we spend the most time in.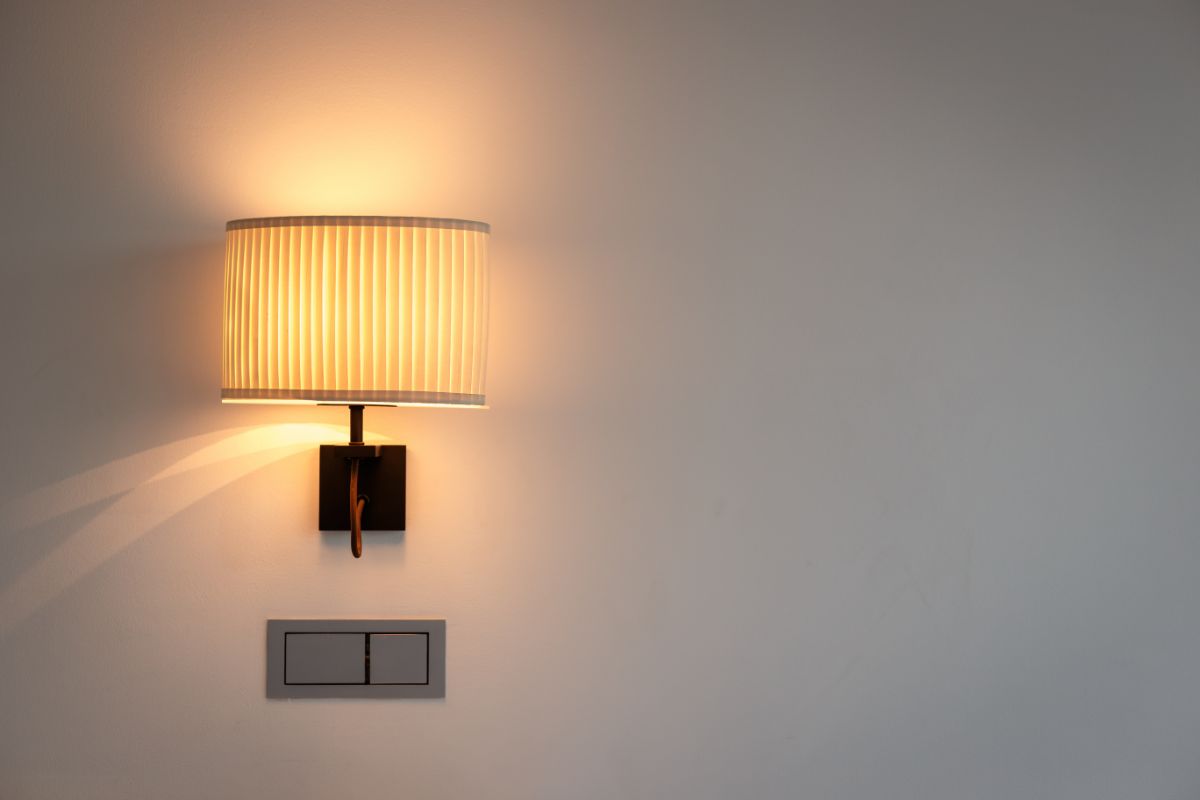 For that reason, you want the bedroom to look fantastic. You can do this in a variety of ways.
For example, you can put up some exciting wallpaper, paint everything into one color scheme, throw in some new stylish furniture, and more.
One of the most important ways to liven up your bedroom is by adding in some new bedroom wall lights.
When you're lying in bed, you will want some lights next to each side of it.
These allow you to see in bed, without making the rest of the room too bright. And when it's time to turn in? You simply lean over and turn them off!
However, there are so many different styles and designs for bedroom wall lights that it can be hard to find your favorite.
Thankfully, we've done the work for you! In our handy guide below, we've collected together 15 bedroom wall lights ideas that you'll fall in love with. You'll have your next light in no time – read on!
15 Bedroom Wall Lights Ideas You'll Fall In Love With
We're beginning our list with an interesting one! A great choice for your bedroom wall light is to have a lamp that extends out from the wall, but does so in an exaggerated and long way.
Most bedroom wall lights will simply stick out a bit, but this one is deliberately protruded.
This has a number of benefits. For one thing, it means that the light is more pronounced over your bed and your bedside table.
If you love reading in bed, then this extended lamp will really help you to see the area around you, while still keeping the room dim itself.
Secondly, it's extremely stylish! The spindly, thin look of the lamp's arm is very minimalist and sleek.
This is especially true when the thin stalk then grows out into the wide, curving lamplight itself, because it emphasizes just how thin the arm has been.
Speaking of sleek, these sphere wall lights are another way to make your bedroom wall look very elegant.
These are a pair of bedroom wall lights which go one on each side of the bed.
They connect to the wall with a gold attachment, and the lamp arm itself is gold, but the actual lamplight section is a clear glass sphere.
There is something almost magical about the glass ball, especially when it lights up!
The light comes out of the glass like it's a crystal ball, while the glow also reflects off all of the gold, giving it an extra bright and warm feeling.
These are technically not "wall lights", in the sense that they aren't attached to the wall, but they do hang in front of it just the same – which makes them have the same appearance as regular wall lights!
Although "regular" isn't the right word, because these are very unique and stylish.
Each side of the bed has two hanging lamps, with the bulbs in curved glass shapes, each suspended from a thin and delicate cable-like arm.
These provide plenty of light, and the shape of the glass is actually reminiscent of a typical light bulb shape – neat!
This is the classic bedroom wall light look! A simple lampshade is a relaxing, understated addition to any bedroom wall.
These particular ones hang off the wall from thin arms, but you can get classic lampshade wall lights in a variety of different styles.
The key thing that remains the same here is the lampshade itself, which is beige and made of soft fabric.
These fantastically unique bedroom wall lights are quite difficult to describe, so it's best to look at the image instead!
Each one has three separate lamps in it, though their styles differ slightly.
In the center is a standard, see-through glass sphere lamp where the bulb is visible.
However, an arm then vertically sticks out from underneath that lamp, and then there are two further lamps on each end of that arm.
These lamps are a little smaller than the main one, and neither is transparent.
Instead, they're opaque glass that lights up and gives a much warmer, much brighter appearance.
The contrast of the clear lamp and its small light with the opaque lamps and their fuller light makes for a varied piece of lighting – it's certain to attract attention!
Speaking of opaque wall lights, this is another great choice. This is beautifully simple, yet very striking.
It has a vertical golden arm which holds an opaque globe lamp above it, looking extremely refined.
Many of these wall lights have been quite big, but going mini is just as stylish.
This pair of tiny lights is extremely minimalist and smart, giving off all the light you need, while taking up very little space.
Better yet, they can be fitted either way: either hanging or lifting up into the air.
For extra style, have them hanging on one side of the bed and lifted on the other!
Now these are some fancy bedroom wall lights! They attach to the wall with a gold box, but the actual lamp itself is in a slender upright crystal glass box.
Better yet, the sparkly glass of the crystal is illuminated by the light, making your bedroom wall shimmer a little!
These are a very fancy-looking pair of bedroom wall lights well worth the money, and they use LED bulbs that are better for the environment – and your energy bill.
This is minimalism at its finest, and will make your bedroom look really down to earth and exciting!
Basically, a naked lightbulb hangs from its cable, with the cable being looped through a golden hook on the wall.
It's extremely simple with just these three pieces, and that's what's so great about it! Simple, stylish, perfect.
There is something very sophisticated about this tube wall light, which is made from a column of glass suspended between two golden edges. It's beautiful!
The ridging effect with the glass also gives it an extra texture, making it a really interesting addition to any bedroom wall.
When you've got a lamp that just shines downwards, it can be very helpful for illuminating your bed.
However, it might make the rest of the room a little too dark. So what can you do?
Get a lamp which gloves two directions! This sleek bedroom wall light uses an opaque tube which has a cone of light coming out from both its top and bottom. It keeps things stylish and brighter.
For a touch of Nordic design in your home, you can add one of these Nordic hanging wall lights, which are popular in their modern homes.
The design is very creative: a lampshade hangs from a wooden pole that sticks out from the wall, with a strap helping to keep the lampshade attached.
We've had plenty of glass spheres and shapes that have held the bulbs before, but this design keeps the traditional lampshade shape, simply replacing the material with glass.
It creates a breezy twist on a classic, offering all the smooth shape of a normal lampshade, but with more elegance. And not to mention more visible light!
Another Nordic wall light here, this is a very futuristic and stylish choice.
Put simply, this is a vertical strip that goes on the bedroom wall, and it has glowing edges gong all around it.
It's a smart design, with the solid gray center of the bar providing a nice bit of contrast to the warm glow that comes around the shape.
We're finishing our list with a fun one for any families out there!
If you've got a baby's crib in your bedroom, or even a young child who has a bedroom of their own, then these are some fun animal shaped wall lights that you can put up.
These ones are shaped like a giraffe, an elephant, and a hippo, but you can get others!
These gentle lights are sure to send your child to sleep with fun, animal dreams.
Final Thoughts
Stylish wall lights are a great way to liven up your bedroom. Get inspired with our list of 15 bedroom wall lights!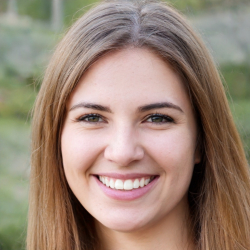 Latest posts by Maisie Park
(see all)