Do you or a loved one absolutely adore anime? Have you been hoping to show how much of a fan you are by redecorating your bedroom?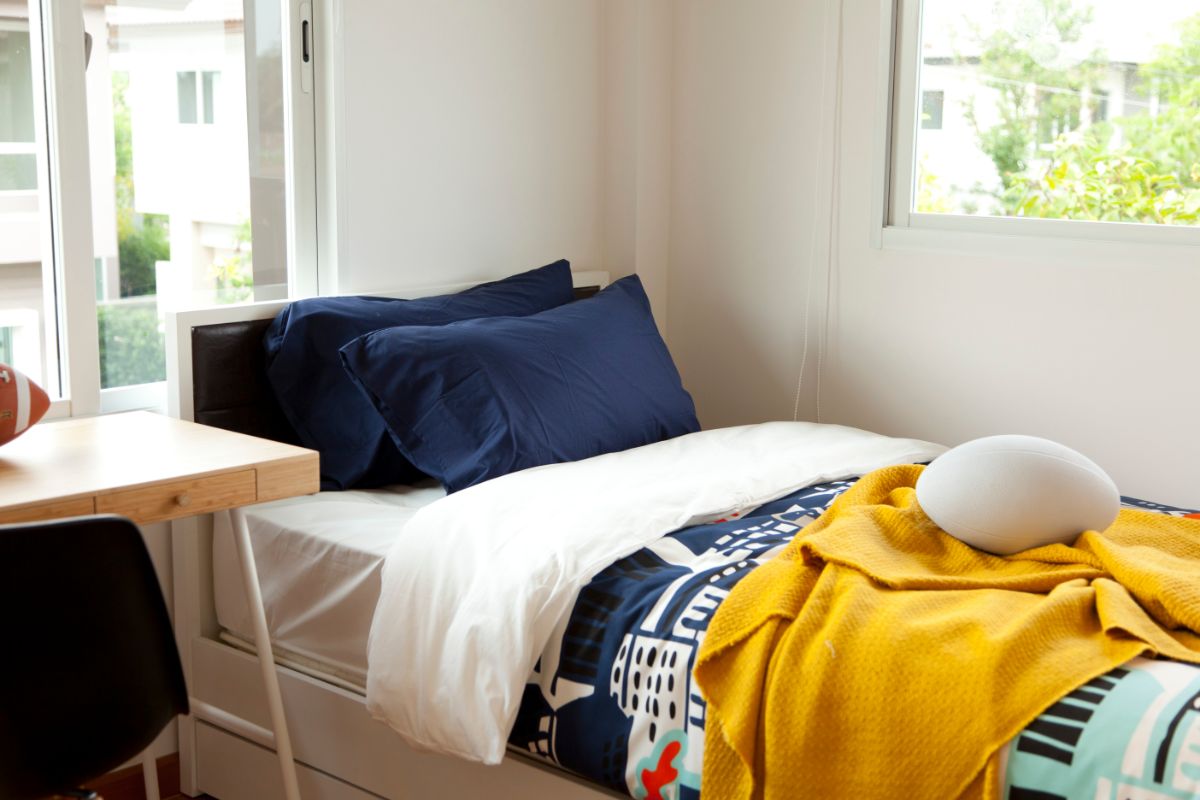 Then don't worry, because we've found 15 anime bedroom ideas that you will absolutely fall in love with.
Feel free to take inspiration from any of these designs, as we know you'll adore them!
Naruto has been one of the biggest anime to hit the west in the past few years, and it's no surprise as to why.
One fan went out of their way to design this room using colors and art inspired by the Naruto Shippuden anime.
With a mural of Naruto's face on the wall with quotations from the series, they were careful to use the Shippuden color scheme and include some anime artwork on the wall.
It's a unique way to show your passion for a series you love and one that you could consider when thinking of your favorite series or characters!
Maybe you don't want to go all out in your design, but there's nothing wrong with having a little corner in your room to dedicate your anime collection.
You can include some of your favorite artwork and plushies with different ornaments on the wall to fit your aesthetic.
You can make it even cozier by keeping your manga and anime collection nearby, so you can relax there with all of your favorite items surrounding you.
Pastel is absolutely in, so why don't you color coordinate your anime furniture and organize them to fit a niche aesthetic?
You can mix and match a whole host of different niches, like this room here.After all, they have Kirby LED lights on the wall and a Gojo Satoru cushion to showcase their variety of tastes.
You can allocate everything in different corners, making your room feel less cluttered and more organized.
Everything will feel calm when everything is carefully placed in such an organized way!
Speaking of LED lighting, why don't you create your own gaming setup in your room?
Combine some flowers and LED lights with your computer, and you'll feel like you're in a high-tech environment, even if you're not.
To add to it, you can even get some anime-themed mouse mats and a whole host of different wall art to be kept around your computer screen.
It's a great way to keep your interests localized in one area and a perfect way to keep your interests close to your heart.
My Neighbor Totoro is a super popular Studio Ghibli film, and it's a great film to watch with your friends and family.
If you have a young child or you're thinking of making a nursery for them, you could do so with this Totoro-inspired room.
Placing Totoro cushions in the corner of the room and making a small forest-like section with some fake grass, logs, and a few plants can make their new room feel much more fantastical.
The best part about this nursery is that you can easily paint floral murals on the walls to really add to your theme.
It's unlikely that you only love one anime or manga, so why not cover your wall with some of your favorite manga panels?
Find and collect your favorite scenes and combine them onto your wall so you can always see them.
The best part about this is that you don't have to stick to one series, but you can make a combination of every single one you love.
Thanks to the black and white color scheme of manga, they'll all fit together well regardless of the distinct art styles.
One Piece is one of the longest running series, with over 1000 episodes having been made, and since then, it's amassed a massive crew of fans.
One fan has gone out of their way to make their bed look like the Thousand Sunny, with the doors decorated to look like they're in the ship.
Including murals of the Straw Hats and a mural of Trafalgar Law in the corner, it's hard to ignore the time and effort that went into this room.
While you might not have the time to make a room exactly like this, it's a great source of inspiration for any other fans out there.
Many kids and adults love Dragon Ball Z, and it's one of the main anime you think of when you consider the format.
This room has been decorated in a simplistic way, with a mural of Gohan and Kid Buu fighting with one another.
You can even see some key locations from the series on the mural and a carefully placed sign using the same font as the series title.
Including bedsheets and more can be a great way to show your love for a series, and this definitely works well for a child's own bedroom!
Pokemon has been around for years and has been successful as an anime and a video game series.
There are hundreds of Pokemon to take inspiration from, but no one has reached the same level as Pikachu himself.
Using Pokeball light shades and a Pikachu-shaped bed, it's hard to deny this fan's love of Pikachu.
The color scheme and the wallpaper match each other perfectly, and you could even do this sort of design for any kind of Pokemon, regardless of which one is your favorite.
I've mentioned the anime corner before, but why don't you make an anime nook under your bed?
You can use a projector to see your favorite anime as you're relaxing in bed, and the lower nook can be reserved for gaming, studying, and reading your favorite series.
You can include plushies and more by your bed and fill a corkboard with some of your favorite artwork.
The possibilities are endless, and using a bunk bed can ensure plenty of room to keep your merch.
Some people oppose posters because they make a room feel more like a child's room.
But if you want to add a little bit more class, why don't you put some of your favorite posters in frames and hang them by your bed?
They add a little element of class that otherwise wouldn't be there, and you can do the same with your favorite fanart too!
If you have some favorite art you've drawn, you could also add it to the frames so everyone can easily see your favorite characters.
I adore corner desks, and you should too. They're a great way to keep focused on your work and perfect for keeping everything you love in one place.
You can put all your manga underneath the desks and put all of your favorite anime posters and figurines on your desk.
It's a great way to localize everything into one area, and you'll be able to appreciate everything in that one corner.
Most anime fans inevitably have entire shelves dedicated to their manga collections, so why don't you make a dedicated library?
You can easily organize your shelves so that everyone can see your manga on display and include some of your favorite DVD collections.
By looking at these, you'll be able to keep your collection in one place and know where you need to buy more.
It makes your room feel more professional and keeps all your favorite items stored in one key place.
Plus, you can always add more shelves, which is never bad.
I admit that I've taken a bit more inspiration from the manga wall mural and your manga collection with this one.
Why not nail your shelves on the walls that are already covered with your favorite manga panels?
It shows how big of a fan you are and even takes it to the next level.
That way you can show off your favorite scenes and you can show off your collection and know where everything is exactly.
You can even try to coordinate your collection with your favorite panels on the wall.
Now, most anime characters have their own key techniques, and Hisoka from Hunter x Hunter is no exception to the rule.
So why don't you take some inspiration here, make a mural, and make a dedicated corner to your favorite character and their special attack?
After all, you can cut playing cards that are stuck to the wall while Hisoka stays nearby.
Final Thoughts
As you can see, there are many different ways to show how much you love your favorite anime.
So why don't you take some inspiration from these designs and find one that works for you?
If you've liked these ideas, then why don't you check out some of the other idea lists we have available on our site?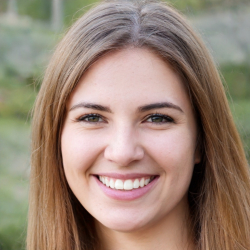 Latest posts by Maisie Park
(see all)