The living room is one of the most important rooms in your home, because you'll be spending a lot of time in there!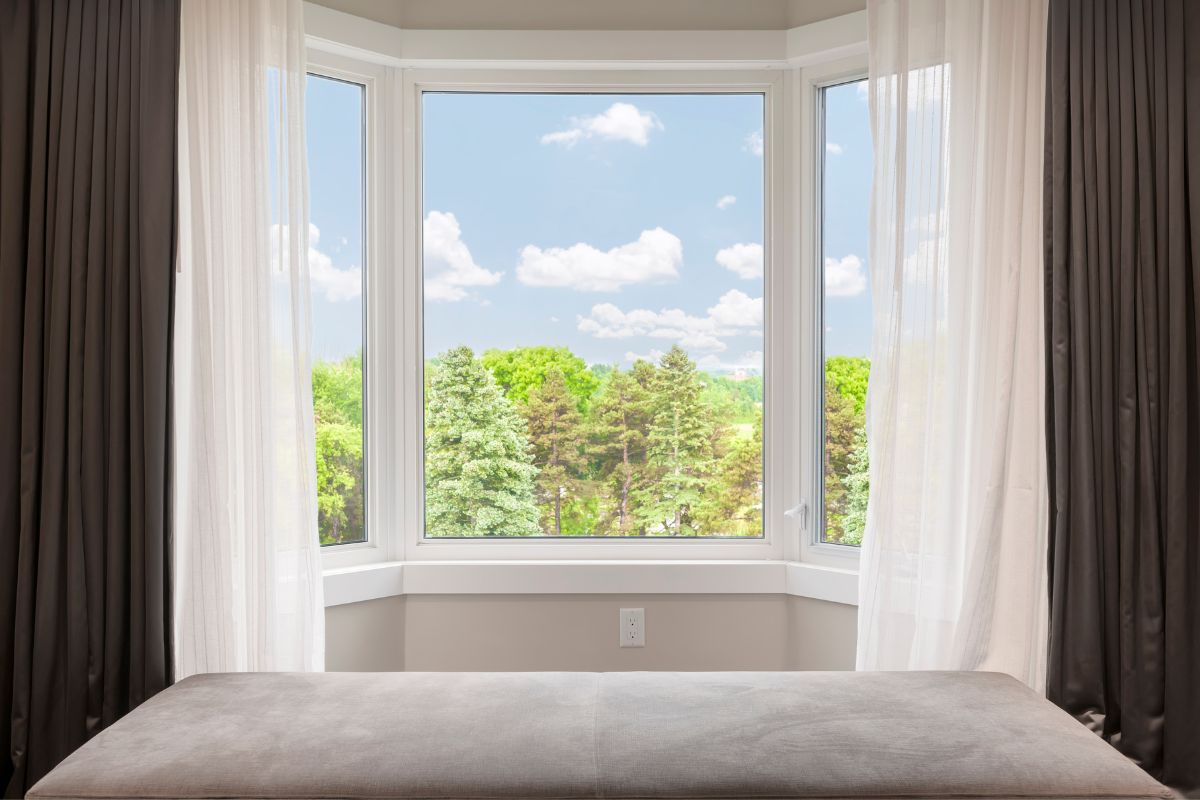 The living room is where many of us relax after a hard day at work. It's the room where we can watch television, listen to music, sit and read, and so much more.
The living room represents luxury to people, and nothing is more important than luxury!
Some living rooms have bay windows in them, which can make them an even more visually appealing space.
However, many bay windows are just left bare. Why? There's so much you can do with them!
In our handy guide below, we've got 15 living room bay window ideas that you will love.
You're bound to find some redesigns and ideas that you love, and they'll have your living room bay window looking much more interesting in no time!
15 Living Room Bay Window Ideas You Will Love
This might seem obvious now, but you'd be surprised how many people don't think to turn their bay window into a cozy seating area.
After all, it's extra space in your living room that's just going to waste!
Better yet, the fact that this seating is by the window can make it so much more appealing than your typical seats in the living room.
For example, if you sit in the bay window to read, then you'll be able to enjoy loads of crisp, natural light from outside.
Similarly, you can just lay there for hours and watch the world go by, all from the comfort of the bay window.
You can create a seating area in your living room's bay window by putting down some cushion padding on the seat, and then dressing the window with a variety of cushions for you to curl up with.
This is another great way to put your living room bay window to use, but putting a small table and two chairs there!
The living room is a social space, for you to cuddle up with your family or partner.
With a table making use of the empty bay window space, you can share a cozy conversation in the light of the window, or watch the world go by together.
On top of that, you can even use it to eat at! Eating by a bay window can make your meals a much more interesting experience, giving you plenty to look at as you munch.
In a similar manner, you can use your living room's bay window as an area to put a small desk.
If you work at home a lot, but you've sick of working on the couch or at the dining table, putting a small desk in the bay window takes up no room at all, yet revolutionizes your working time.
And if you're ever flagging with the work? A nice look out of the bay window can do wonders to the mind, helping you get out of a block and rejuvenating your mood.
A great way to make use of your living room's bay window is to install some cupboards in the space.
This idea is particularly clever, because it doesn't take up any room that you would notice was gone, yet provides you with plenty of space to store away things.
This is especially helpful in the living room. It's very easy to clutter up the living room with remote controls, books, and much more.
With some cupboard space in the bay window, you can neatly put things away and free up the living room a lot more.
Rather than sitting within the bay window itself, you can always put a nice and luxurious armchair next to the window.
Sometimes there's nothing better than sitting down in the evening after a lot of work and stress and simply relaxing back into a comfortable armchair. What could be better?
Well, having a great view! With the armchair placed by the living room bay window, you can watch the outside world.
Like the cupboards we mentioned earlier, you can use your living room's bay window for storage in lots of different ways.
For example, you can have a storage space that opens up with a big hatch at the top.
This makes it extremely easy to put things in, as well as very easy to find things again.
A nice and simple idea for making use of your living room bay window is by dressing it plants.
This is extremely easy to do, because all you have to do is buy the plants and place them decoratively around.
For extra easiness, get some fake plants – that way you won't even have to water them!
We've already explained how having a cozy armchair by the living room bay window is a great way to make use of the space, but you can pair it with a telescope too.
If you're into stargazing and looking up at the night sky, then planting a telescope next to the bay window is a must.
Better yet, you can look into it from the comfort of your armchair!
A brilliant way to make use of your empty bay window space is by turning it into a bookcase.
Few things look smarter (in both senses!) than a bay window bookcase.
This is because it will allow you to show off all your favorite books, which will be regularly illuminated by the light from outside, showcasing them even more.
Better yet, if you've got a seating area inside the living room bay window too, then your books will be right at hand when you're sitting there.
Fancy reading while lazing in the window? Simple reach for a book from the bookcase!
This is also a very handy way to tidy up your living room, if you've got books or magazines scattered everywhere.
Another clever way to make use of your living room's bay window space is to make a series of slots and drawers.
By having all these different storage space types, it looks super interesting, and it gives you plenty of room to tidy away things like magazines and remote controls from the living room.
A great way to make your living room more beautiful is by putting up shelves and shelving cabinets, where you can put decorative ornaments and other nice things.
For example, you can pack your shelves with pottery, flowers, trinkets, and more.
Your living room's bay window is a great place to have some shelving units, better yet if they're built into the wall in order to save space.
If you've got a seating area in your living room's bay window, you can use the space underneath as a cozy little bookcase.
This is a much more minimalist approach than the previous bookcase we looked at.
While that was vertical and several shelves high, this is horizontal and made up of small slots for your books.
It keeps it all very neat and spare, which really makes the bay window look elegant.
This may seem like a simple idea, but sometimes the simplest ideas are the best!
Most people will decorate their window sills with various objects – framed photos, a lamp, statues, and more.
Well, if your bay window has a sizable window sill, then you can decorate it with a variety of different objects that are important to you.
Decorating window sills are a great way to personalize your home and your living room, especially when you're putting personal photos on it.
Every time you look at it, you can see a part of you there.
Rather than having your bookcase inside or below the bay window in your living room, you can construct a bookcase that goes around the outside of the bay window instead!
Though it might take some time, the results will be more than worth it.
The look of all your favorite books surrounding the bright light of the bay window really looks special, and it will make your living room look really fancy and decorative as a result.
Finally, this is a neat twist between the bay window built-in seating option and the table and chairs option.
If you follow this approach, you can sit cozily inside the bay window while eating and drinking from a small dining table.
This is perfect for fitting lots of people around, so if you've got a family or some guests coming then you'll want this!
Final Thoughts
The living room bay window is usually left bare, which is such a waste! Redesign it by using our helpful list of decorative and cool bay window ideas.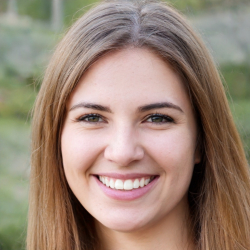 Latest posts by Maisie Park
(see all)