Bedroom design can be quite a challenge. But don't worry – we've got you covered. In this post, we've gathered 14 vintage bedroom ideas to help turn your room into a cozy retreat.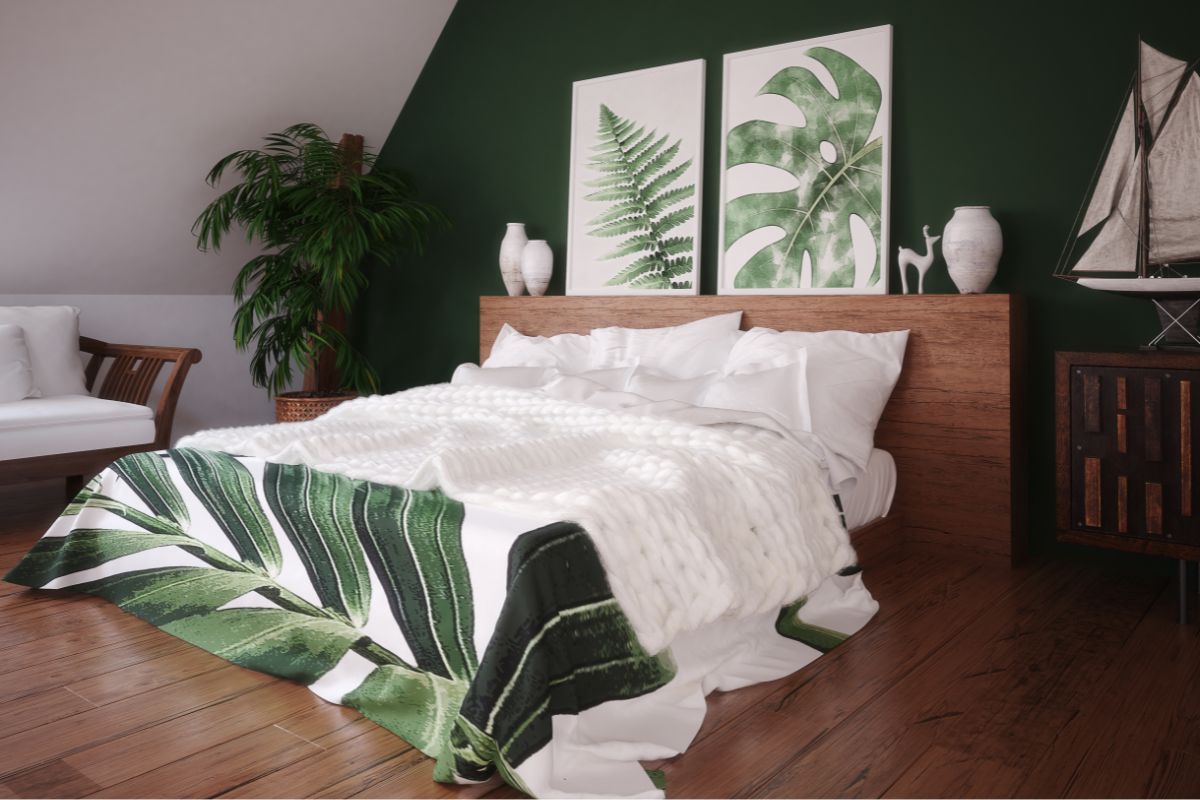 This post has something for everyone, from mixing patterns and colors to using mirrors. So we've got you covered whether you're in the mood for a vintage-inspired look or something a little more modern.
14 Vintage Bedroom Ideas
Think Vintage
Bedrooms can be simple or elaborate. But the key is to go with something tasteful and timeless. And what better way to achieve this look than by selecting pieces that are both stylish and easy to maintain?
Check out these 14 vintage bedroom ideas and get inspired. From chic bedding to striking accessories, the look is easy to achieve – all you need is a bit of creativity and a vintage mindset.
Start planning your dream bedroom today, and let the vintage style take over.
Pattern Combination
Are you tired of the same old bedroom design? Want to shake things up a little? Here are 14 vintage bedroom designs to get you drooling in no time.
Vary your designs to make your space more intriguing. Mix stripes and checks, for example, or opt for a more modern style with lines and dots.
To add interest to the walls, use various colors and textures. To add charm to the area, incorporate vintage pieces such as chests of drawers or mirrors.
Last but not least, choose bedding, furniture, and accessories with bolder prints or graphic motifs. Once you've achieved the desired aesthetic, it's time to start filling it with your favorite items.
Play With Primary Colors
Bedroom design does not have to be solely dark and dreary. Vintage bedroom ideas that use primary colors, on the other hand, can be trendy and look fantastic in any room.
Whether you want a vintage vibe or something more modern, use art pieces or huge plants to incorporate natural aspects. Use neutrals such as whites and greys to create a more relaxing atmosphere.
If you want to add some color, aim for pops of red, green, or blue. Use primary colors for your bedroom design style to achieve the desired effect.
Embrace the Undone
Bedrooms are the perfect place to experiment with vintage style. Embrace the undone look and go for bold prints and shades of neutral. If you're looking for budget-friendly ideas, consider swapping out bedding or curtains.
Add a bright statement piece like a mirror or throw pillow for an extra touch of glamour. And lastly, don't be afraid to mix and match furniture pieces – there's always something on sale that can work in your room.
Try On Some Jewel Tones
A bedroom should be relaxing and comfortable, and jewel tones are the perfect way to achieve this. Add an element of glamour with these eye-catching colors and prints, and you're good to go.
They're versatile and can be used in any room – including the bedroom. You can also experiment with different textures and patterns to create a unique look for your bedroom. So, why not start by trying on some of these gorgeous bedroom ideas today?
Add Personality To Rentals
No matter the season, there's always room to add a little personality to rentals. This can be done in several ways, from organizing the space to adding some cute furniture and decorations.
Once the room is ready, start receiving requests from people eager to book your room. It may take a bit of time upfront, but the satisfaction of seeing your vintage bedroom turn into a hit will be worth it.
So if you want to give your room a fresh look, rent it out and watch the profits roll in.
Be Smart About Lighting
Bedrooms are the perfect place to relax and escape the world's reality. Why not do it in style by adding vintage bedroom ideas that will have you falling in love with your space all over again?
Accentuate the natural light in your bedroom with soft, indirect lighting. Use candles or lamps to create a cozy and romantic atmosphere. Add plants or flowers to brighten up a dreary space.
And last but not least, use fun pops of color to brighten up a gray room and add a little excitement to your bedroom.
Vintage bedroom ideas are the perfect way to inject a little bit of life into your space and allow you to calm down and rejuvenate.
Invest In A Luxe Headboard
Bedroom ideas don't get much more luxurious than these vintage bedroom ideas
Whether you're looking for a twin or full bed, choose a headboard that will add drama and elegance to your space. You can select from intricate details or a unique design to get your desired look.
And if you're looking to up the luxury factor, a luxurious headboard is the way to go.
Whether you're on a budget or not, adding a headboard to your bedroom is a great way to update the look and feel of the space without breaking the bank.
Add A Pendant Lamp
Adding a pendant lamp to your bedroom can give it a touch of luxury and sophistication. A variety of old-fashioned lamps or modern reproductions will look great in your room.
To get the look you want, start by choosing the right light fixture. Laminate or paint the base white, then hang the light fixture over it. Add a pendant lamp to the ceiling for the perfect finishing touch.
You can then choose some beautiful fabrics to drape around the lampshade. Whether looking for a modern or vintage look, a pendant lamp is a perfect addition to your bedroom.
Consider Complementary Colors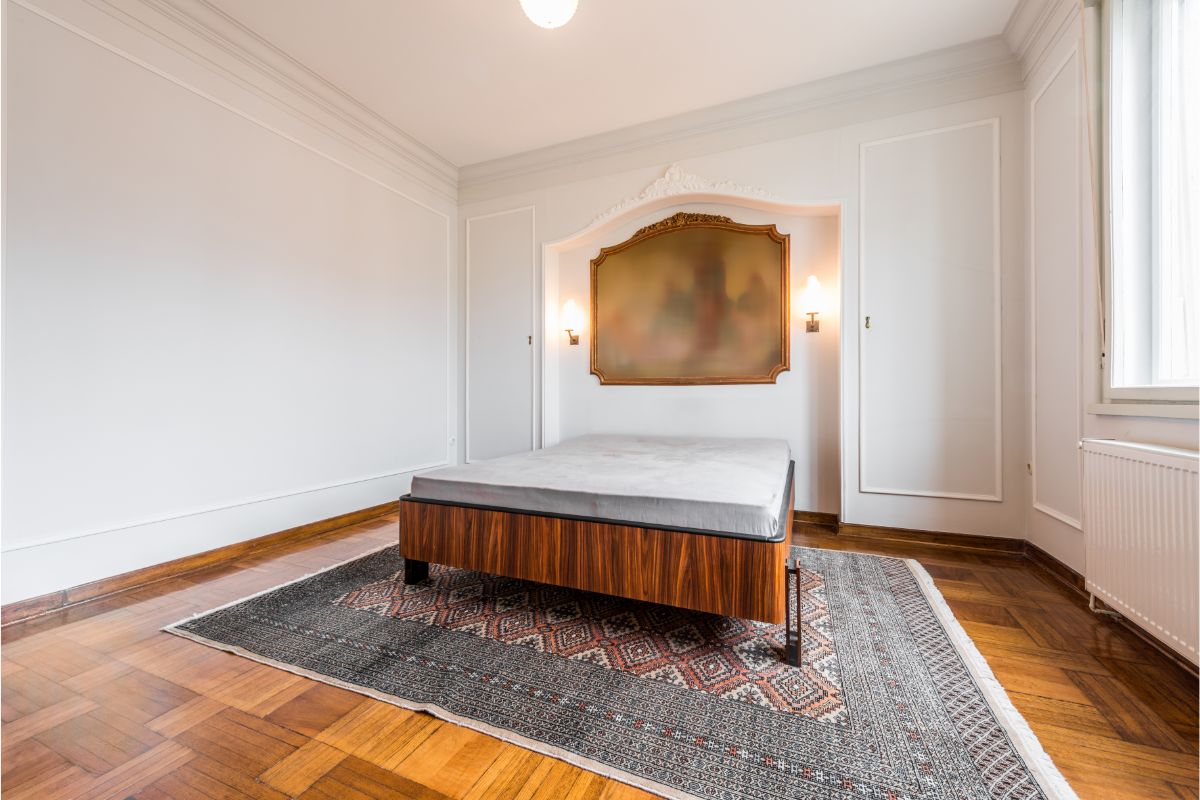 Beds are where we rest our heads after a long day, so choosing the right one that will help you relax and rejuvenate is essential. Consider complementary colors to lighten your bedroom and inject some life into it.
Warm colors like orange, red and yellow are great for this, and they'll help you feel energized and excited to sleep. As you might have guessed, a great way to add a bit of personality to your bedroom is by using complementary colors.
This will nod toward the season, and it'll be an easy decision for future updates. To create balance and peace in the room, go with light neutrals like white or off-white.
Let The Light In
Bedroom design can be tricky, but it can be fun and rewarding with the right inspiration. To get started, opt for bedding and accessories that have earth tones. This will let the light in and create a calming atmosphere.
Next, add some coordinating pieces like throw pillows and curtains. For an extra touch of luxury, think about adding a spa tub or hot bath mat.
Finally, bring a bit of vintage style to the room by using light colors, tasteful prints, and antique furniture pieces. This will give the room the cozy feel that you were dreaming of.
Decorate In Groups Of Three
There's no need to be afraid to update your bedroom. Using a few simple tricks, you can edit the space in a chic and easy way. First and foremost, keep accessories low-key and minimalistic.
This will help the room look sleek and modern. Secondly, use textures and patterns sparingly. This will help the room look modern and fresh. And lastly, use colors that are complementary to one another.
This will help the room look cohesive and natural. So go ahead and start styling your vintage bedroom in groups of three.
Think About Symmetry
A bedroom should be a place to relax and recharge. Start by thinking symmetrically. Start with the bed frame to ensure symmetry. Choose complementing accessories.
Nightstand and light complete the look. Start by organizing and defining a room without symmetry. This balances and contains the space.
Take time each day to decorate your rooms in your manner. Textures and patterns can break up a plain wall or floor. Use these 14 ideas to create a retro bedroom.
Commit To A Color Scheme
Bedroom decor is balanced. You want a pleasant, modern, elegant room. First, choose a color scheme. This will help you select the right furniture, accessories, and wall decoration pieces.
Once you have a color pallet, start building. Buy a vintage bed frame or dresser to bring charm to a modern space. Choose items that match your color pallet, and you're set.
Conclusion
It's safe to say that vintage decor for the bedroom will never go out of style, and this year is no exception.
These 14 ideas for a vintage bedroom can help you style your bedroom in no time, whether you want to combine different patterns or use mirrors to make the area feel larger.
What exactly are you looking forward to? Get started right away on the planning for your vintage bedroom.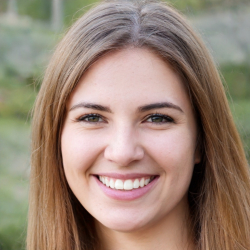 Latest posts by Maisie Park
(see all)