The concept of zen essentially refers to being in a space that helps you feel relaxed. This could mean anything from having calming colors, natural materials and plants to creating a soothing ambience.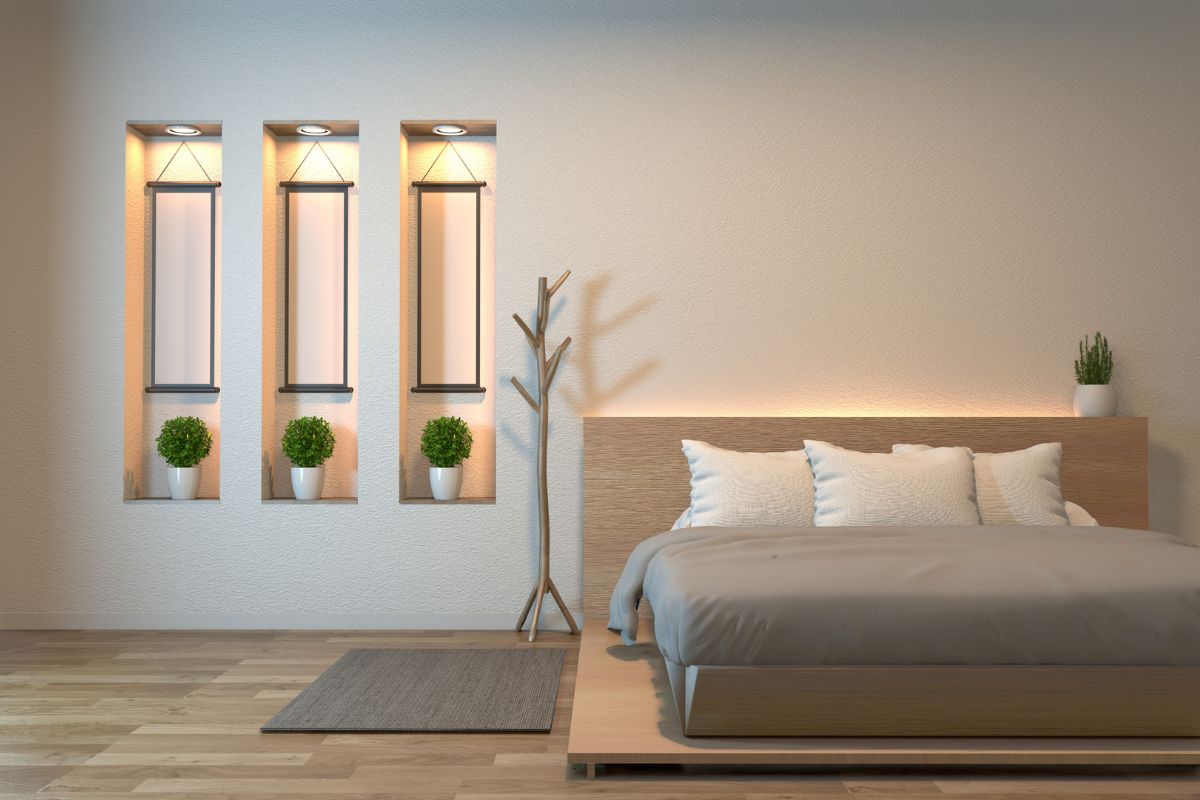 In the modern age, many people spend far less time relaxing in bed than they used to. With work pressures and family demands often taking over, there isn't always enough time to unwind and relax.
However, this doesn't mean that bedrooms shouldn't be designed with comfort and ease in mind.
When it comes to decorating your bedroom, there are many different ways to make sure it's relaxing and calming.
From choosing colors and fabrics to making sure the bedding fits perfectly, a zen bedroom needs careful consideration. Here, we look at some tips for creating a room that encourages restful sleeping.
Lavender
Lavender is the ultimate floral scent. This classic scent promotes relaxation and eases stress. Add some lavender to your bedroom decor and you'll instantly feel calm and relaxed.
A few drops of lavender essential oil sprinkled around your room promotes sleep, reduces stress, relieves depression, and helps you fall asleep faster.
Lavender is a great choice for bedrooms because it makes us feel cozy and peaceful.
Calming White
White is often associated with calmness and tranquility, and it makes sense why.
When you walk into a room painted entirely in whites, you feel like you're entering a world where everything is peaceful and harmonious which embraces the zen ethos.
This is especially true in smaller rooms, such as children's bedrooms. 
If you want to decorate your child's room without overwhelming him or her with too much color, consider painting the walls in light shades of cream or off white.
These colors are soothing and relaxing, and they'll help your little one sleep better at night.
The same goes for adults' bedrooms. Many people choose to paint their entire room in a single shade of white because it creates a feeling of spaciousness and allows the eye to focus on large objects rather than being distracted by tiny details.
But if you'd prefer something different, try mixing up the hues. Consider adding a few pops of bright yellow or orange to spice things up a bit.
Or, go darker and opt for black, gray, or charcoal. You can always change out the bedding, curtains, and accessories later on.
Nature View
If you have a great view of nature from your bedroom window it makes sense to take advantage of it. Smart window treatments give you options to make sure you always enjoy the best possible view.
Layering treatments gives you the ability to create a look that suits the season. Shades can block out the view during winter months while adding warmth in summer.
Draped fabrics along the side of the window allow light to filter into the room. Allowing natural light into your living space helps keep energy bills down.
For people who spend much of their time inside, having a view of nature is often a welcome sight.
Bringing The Outside In
As we have seen, the zen ethos is hugely inspired by nature. If you want to make a big impact in a small space, fill a large vessel with water and add a handful of gardenias, carnations, peonies, roses, orchids, hydrangeas, and lilies.
Then arrange them around a table or countertop. You could even use one of those decorative planters that holds a variety of greenery.
Textiles
For the ultimate comfort layer on cozy textiles, like cable knit, velvet, and suedes, to give your bedroom a relaxed look and feel.
These soft materials work especially well in spaces where there isn't much visual noise and they're  great for creating a feeling of calmness and serenity.
For throw pillows, choose a wide array of shapes and sizes and rotate them frequently. Keep things interesting by switching them out every few weeks or so. You can even try swapping them out with different patterns and textures.
Rugs
When it comes to rugs, you don't want to go too big; instead, opt for small pieces that cover just a few feet. This way, you'll avoid having a large area rug take up too much space, which could make a room seem crowded and busy.
Candles
The soft glow of a candle certainly creates a relaxing atmosphere. But what about the scent? You want something that makes you feel calm and relaxed.
It's easy to embrace the world of zen with soft flickering candles in the bedroom. Remember to bow them out before sleeping!
Embrace Flowers
There are many ways to incorporate flowers into our homes. Keeping them close to the bed reminds us of how beautiful life is and most people are happy to see something pretty when they open their eyes each morning.
The key is finding the perfect floral arrangement. You can find inspiration from Pinterest, Instagram, Houzz, or from magazines.
There are lots of options out there, and you'll probably find one that works well for you. If you're looking for ideas, here are some suggestions:
A single rose placed on a table or shelf.
Vases filled with seasonal blooms, such as tulips, daffodils, hyacinths, and lilies.
Bouquets of white daisies, peonies, and pink roses.
Arrangements featuring potted plants, including ferns, hostas, and geraniums.
Flower arrangements that feature succulents, cacti, and herbs.
Earthy Additions
Elements of the earth are very powerful, after all we are all part of nature so bringing elements into our home should bring comfort and familiarity.
Try adding bamboo screens or vases with various sticks and feathers. You can gather them yourself or buy them pre arranged, either way it'll add a zen vibe to your bedroom. 
Simplifying
When you're decorating a small bedroom and want to prioritize a zen space you can relax  there are many things to consider.
You want to make sure that everything works together, while still keeping each element within its place. 
Clever Storage
Even when trying to simplify your space you will still need storage. A small bedroom usually lacks closet space, so you'll want to find a solution to store clothing, shoes, and accessories.
Look into options such as underbed drawers, hanging shoe racks, and even dresser drawers.
Add Carpet
If you're looking for a room that will provide a comfortable sleeping environment, carpets are a great option. They are durable, easy to clean, and come in many different styles and colors.
Carpets are typically chosen over vinyl tile or laminate due to their durability and ability to withstand moisture and high traffic areas.
The best thing about carpets is that they are one of the easiest ways to add warmth to a room without having to spend money on expensive heating systems.
Wool carpets are particularly warm, while cotton ones tend to be cooler. If you're concerned about noise levels, look for carpets that are quieter than others. 
Carpets will make a wonderful addition to a zen inspired room.
Warm Red
Rustic reds are typically warm shades like brick red, terra cotta, and chocolate brown. They are often found in rooms where there is a lot of natural light, so would work well in a south facing bedroom.
These colors work well in open areas because they tend to look airier and less heavy than darker shades.
The key to choosing the perfect rustic red color is finding one that works with the rest of your decor. If you want to go bolder, consider adding pops of orange or yellow to enliven the space.
For something softer, try a rich, dark chocolate brown or black. You could even add a touch of blue to the mix for a sophisticated finish.
Orange
The color orange is associated with happiness, creativity, optimism, power, and physical energy. You can use orange in many ways — from accents in a room to adding a pop of warmth to a space.
If you want to add a little pep to your home, consider adding orange to the bedroom for a warm and cozy zen space. 
Incorporate Gray
Gray is one of the most versatile colors you can use in your home. It goes well with almost anything. In fact, it works great in bedrooms because it feels calm and peaceful.
If you want to make a statement about balance and calm consider using a gray room. This includes everything from walls and floors to bedding, furniture, accessories, and even lighting fixtures.
Here are some ways to add a little gray into your bedroom.
1. Add a Wall Color
A gray wall isn't just neutral; it's soothing. Use a light gray or charcoal gray to give your space a sense of peace and quiet. For a more dramatic look, try a dark gray.
2. Accent Your Walls With Paint Strips
If you're looking to save money, paint strips are a good option. They come in a variety of shades, allowing you to choose what looks best in your room. You can find them online or in stores like Home Depot.
Conclusion
When creating a zen bedroom , remember that less is truly more. Don't overdo it by filling every inch of your room with clutter.
Instead, focus on making each area of your room special. This means keeping your bedroom as uncluttered as possible while still offering plenty of storage Options.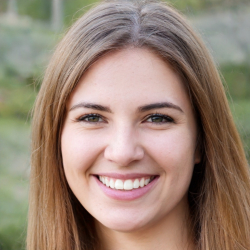 Latest posts by Maisie Park
(see all)