One of the most significant and cherished rooms in your home is the bedroom, which should reflect your style.
These luxury bedroom ideas will ensure that you have a room that reflects your personality, whether you want one that is opulent and announces "I'm a high-class person" or simply cool and makes you feel like a star.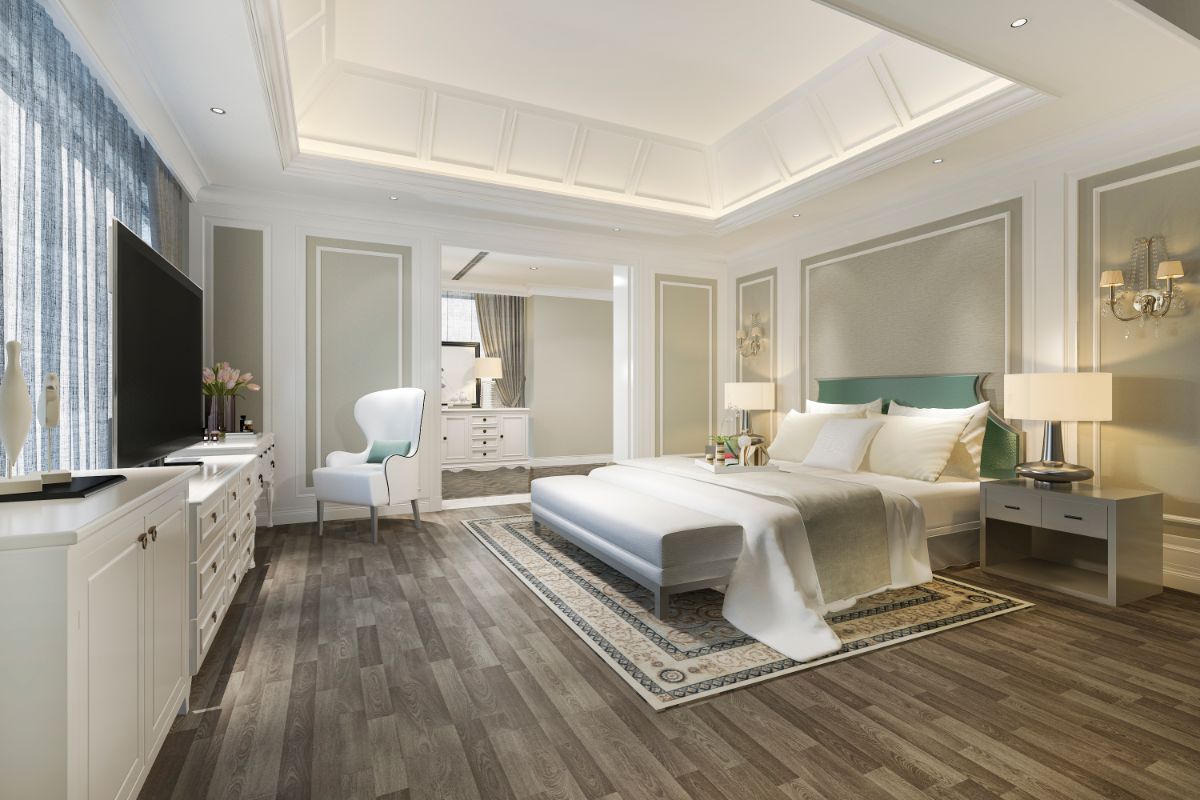 This list has something for everyone, from high-end bedding sets to sumptuous bed frames. So be prepared to fall in love with your new luxury bedroom and capture memories on the way!
How To Select The Best Bedroom Style For You
As long as it expresses your personality and taste, there is no incorrect way to design a bedroom. Experiment with different colors, textures, and lighting to create your ideal environment.
When you have a broad notion of what you want, it's time to consider the furniture.
Do you prefer a big or small bedroom? Do you wish to employ traditional furnishings or something more contemporary? Finally, examine the size of your artwork.
Is it in a vast or little space? After you've answered these questions and created a design scheme, begin constructing the room piece by piece.
16 Refined Decor Makeover Ideas For Luxury Bedrooms
After deciding where and when to decorate, the next step is to select your ideas. In today's brief article, we've listed 16 of the simplest yet most effective ways to add a luxurious touch to your own home.
Include An Eye-Catching Headboard
Choosing a headboard that is both unique and eye-catching can be an excellent way to add some oomph to your bedroom. Choose materials that stand out, such as glossy wood or metal.
Remember the pillows! To create a unified aesthetic in your home, match the headboard design with your chosen pillow texture, color, and form. This will give your bedroom a touch of elegance and class.
Pile Pillows Up
Egyptian cotton linens and down comforters add richness and romanticism to a bedroom. A luxurious bed with several pillows might be an excellent method to improve the appearance of your room.
For a rustic look, use wood and marble. Floor tapestries and carpets offer depth and texture. Add plants for relaxation and elegance.
Use A Rug, Drapes, And Curtains To Add Texture.
Bedrooms should be elegant and luxurious. Use rugs, drapes, and curtains to do this. Bedside tables and lamps should be minimalistic.
Keep accessories basic with natural light shades or table supports. Use sheer panels or drapes on window sills to open or close a room. For increased warmth and coziness, put pillows and pillows on the floor tiles.
Include A Bar Cart
A bar cart adds sophistication to your bedroom. You can choose a style and color that fits your space. They come in many shapes and sizes, making them versatile.
Bar carts are great for transferring books, periodicals, makeup, and appliances. They add a nice touch to your bedroom and make grabbing something on the fly easy. If you need extra space in your home, try a bar cart.
Include A Blanket Ladder
A blanket ladder is a beautiful way to bring flair and charm to your bedroom. It not only provides seclusion when needed, but it also works well as an accent piece in any home.
Get the proper size and design for the most significant outcomes – not too huge or too small! A lovely blanket ladder would look beautiful in any bedroom and bring you delight for many years.
Install A Bedside Lamp And Replace The Lampshades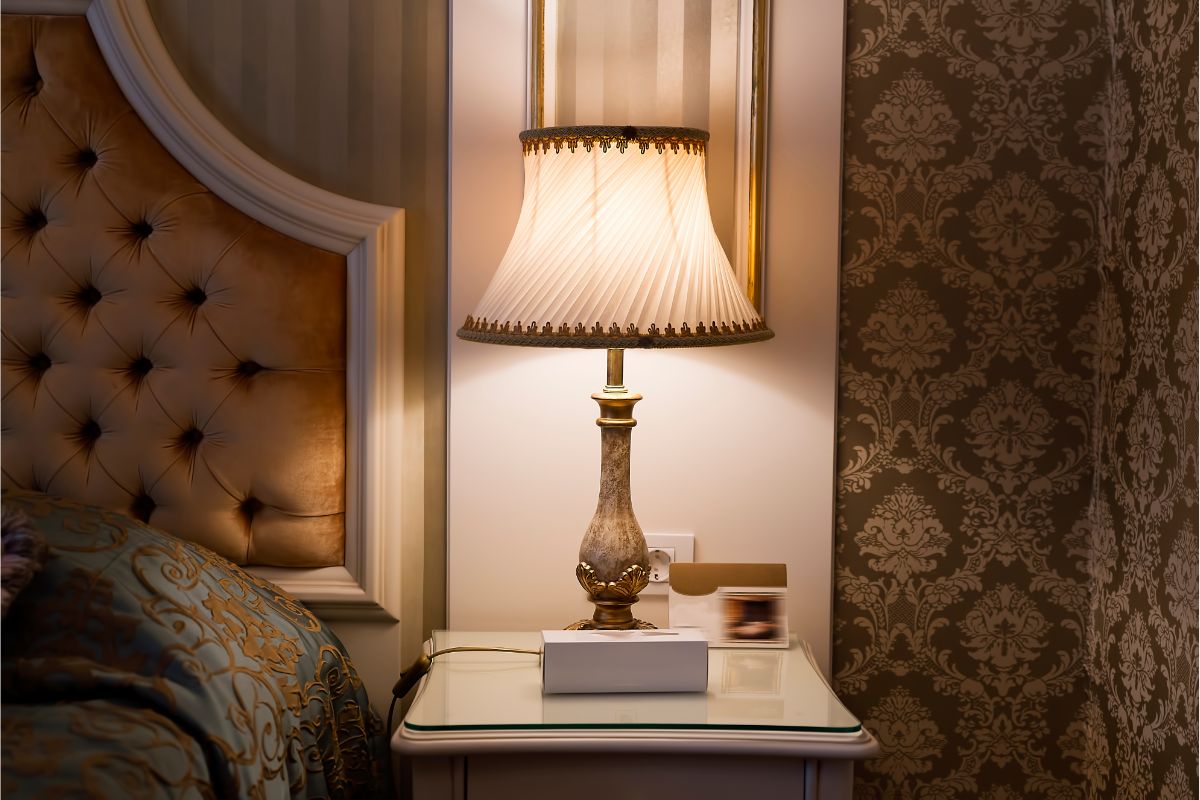 Upgrading your bedside lamp is a terrific way to make any bedroom feel more special. You can choose between a luxurious, stunning design and a sleek, modern look.
In any case, the light will bring an exquisite touch to your space!
When designing with lamps, remember to consider the surrounding surroundings as well – perhaps choose flowers that are in season or artwork that complements the concept of your room.
If you're seeking a minimalist design, nothing beats stark white tones and high contrast color arrangements.
Display Your Favorite Artwork
There is no wrong way to exhibit your favorite paintings or art pieces if you choose something that complements the space and looks sophisticated and stylish.
You may use floating shelves, light fixtures, or even mirrors to display your artwork.
Consider hanging your painting on the wall or utilizing bedding sets and linens in lush tones of blue or white for a more classic look. Whatever suits you best!
Hang A Lighting Fixture
Hanging light fixtures are a convenient and fashionable way to add brightness and color to any bedroom.
They are available in various forms, ranging from sleek minimalist to complex focal point pieces that can truly liven up the aesthetic of your area.
Choose blue or purple colors for a more vibrant flash of color in your bedroom. If you want something that will be the center of attention, aim for a complex design!
These lights are sure to impress, whether they have crystals dangling overhead or intricate filigree work on the fixture itself.
Ocean Reef
There's never a wrong time to have a calm ocean-themed bedroom, and this one takes things to the next level with lush plants, coral reef wallpaper, and white bedding!
The diverse combination of furniture brings the tropical mood to life, and the enormous mirror is excellent for vanity selfies.
Add some plush carpets for an extra touch of luxury before heading out on your next palm-tree-lined stroll!
Hang A Lighting Fixture
A hanging light fixture is an excellent choice if you want to liven up your bedroom without breaking the bank. It will not only improve the appearance of your room, but it will also bring elegance and personality.
There are numerous types and designs to select from, so you're sure to find one that suits your tastes.
Furthermore, by placing this fixture in an easily accessible location, you'll be able to enjoy plenty of natural light while keeping things simple and clutter-free.
Incorporate Scents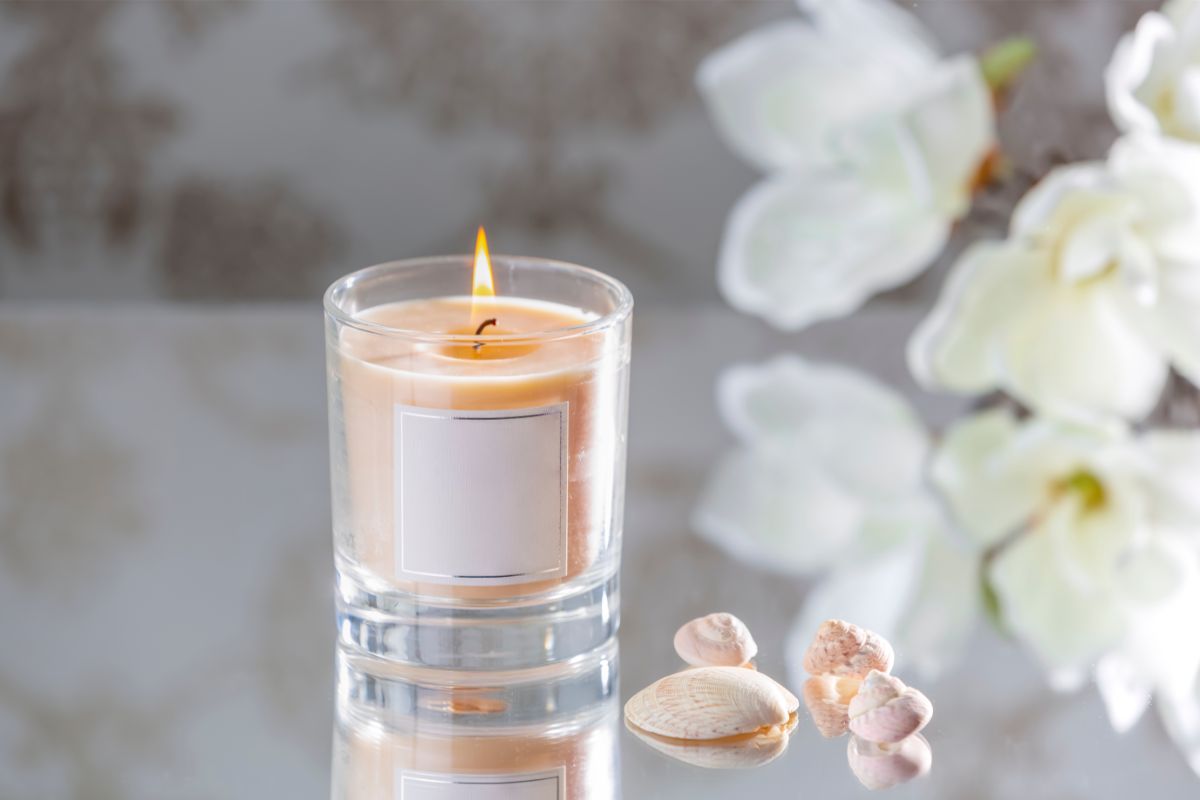 Adding essential oils to candles or diffusers might help you unwind in bed.
Fragrance, for example, is one of the most crucial factors in creating a luxurious and appealing environment, so select a perfume that will leave you feeling renewed and energetic.
Incorporating some opulent accessories, like drapes, bed linens, lamps, and so on, will enhance the appearance and create an immersive environment.
Utilize Plants
Plants are versatile home decor. They look great and add charm to any place, plus they have many healing effects. Some plants prefer a lavish bedroom to others; choosing something natural will match the decor.
Plants are an excellent method to achieve specific design goals without spending much money or needing specialized knowledge.
Flowers can be used as focal points to brighten dark areas or make tiny spaces appear more prominent.
Make Use Of Shelving
Choosing the appropriate shelving for your bedroom is critical since it can make or break the décor. Numerous options are accessible on the market nowadays, making it simple to get what you're searching for.
Adding stylish shelving to your bedroom gives it a more premium appearance.
Depending on your taste and style choices, you can choose from ancient to modern designs. So why not choose to shelve to add elegance to your life?
Wallpaper With A Statement
The bedroom is an excellent area to begin broadening your design and furnishing options. A statement wallpaper can bring a sense of elegance and sophistication to your room while also complementing the colors.
You don't need to be confined by traditional print designs – many options range from landscapes and cityscapes to POP art prints.
Once you've found a design you like, test it on a wall somewhere in your home to ensure that everything appears fine when it's actually put.
Make Use Of A Bench
There's just something about a bench that makes it the perfect addition to any room. Whether you're seeking for a pop of color or need extra storage space, benches are an excellent option.
You can find benches in all shapes and sizes – so finding the perfect one for your home is easy.
Additionally, depending on your needs, they make a great focal point in any room and can be used as seating or storage.
Create A Cozy Sitting Area
After a long day of work, it is essential to find a place where you can relax and unwind. This could be your bedroom or living area, whichever suits your needs the best.
Add rich textures and natural materials like plush pillows and woven blankets to create an inviting space that will make you feel at home.
Play with light colors for a fresh look while using soft lighting to give the room a cozy glow.
Conclusion
And that's the end of today's short article. We hope you enjoyed it. Happy Decorating.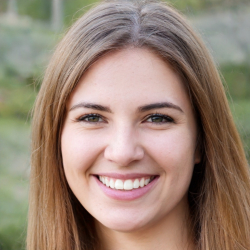 Latest posts by Maisie Park
(see all)