They say your home is your castle, but when it comes to a man's bedroom, this saying couldn't be more poignant. A man's bedroom requires care and attention and has a lot of potential.
Generally speaking, your bedroom is usually comfortable and a place to rest, but this doesn't mean it has to be entirely just a bed and a dresser.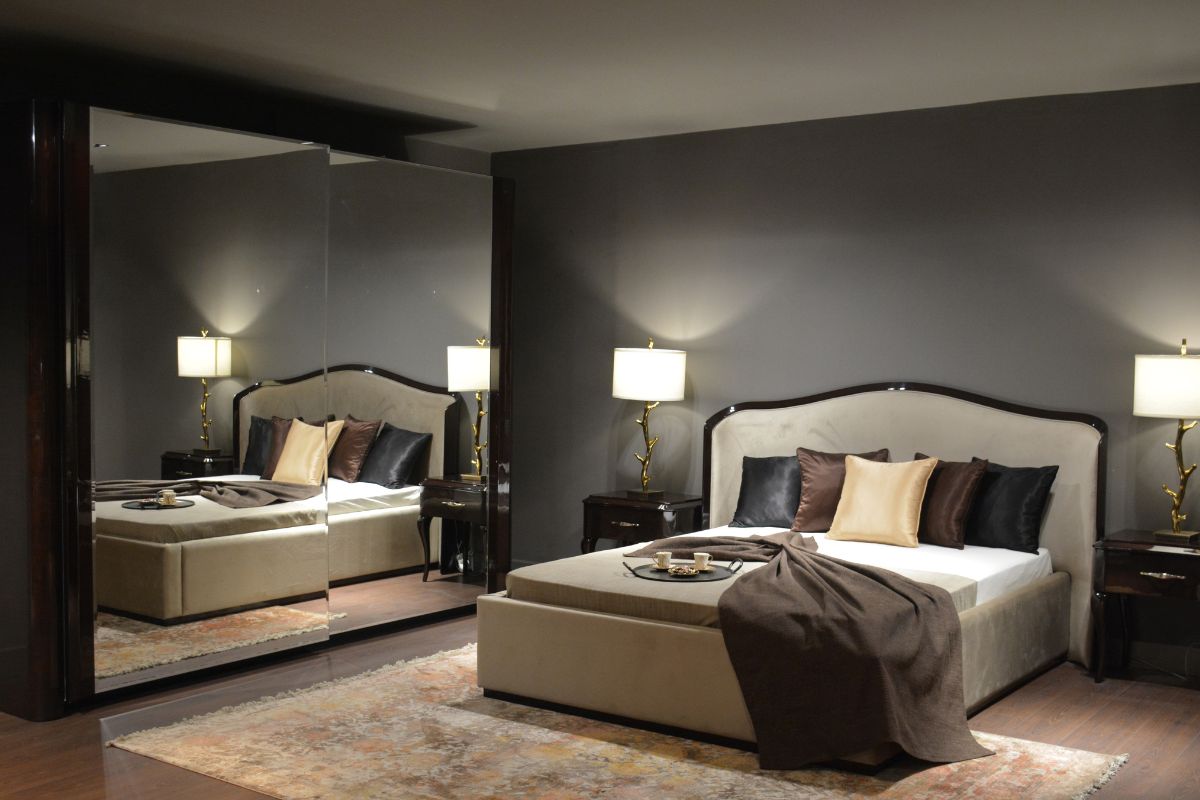 This guide looks at 15 of the best men's bedroom ideas that you'll absolutely fall in love with. So, if you're looking for a change up at home – read on to learn more.
1. A Race Car Bed 
One of the most popular choices for a man's bedroom is a race car bed. It brings about the masculinity and manliness of any home – and let's face it, who among you would not want to sleep in a race car?
You can find many race car beds in stores and you should be able to color coordinate it with your wallpaper and carpet theme.
If you want to add a little more fuel to this fire, you can even have the carpet themed as a road and use race car bedding.
This is a simple, yet effective idea for a man's bedroom and it's super cool to see and use!
2. A Supreme Gaming Set-Up 
A bedroom doesn't have to be just a bedroom. You can even have your favorite gaming set-up in your bedroom. You'll have to get yourself a desk with a gaming chair that is comfortable and colored accordingly.
Next, get yourself a powerful computer with some added extras around you to make your bedroom into your man-cave!
3. A Mini Bar 
Why not really ramp up the manliness and make half of your bedroom into a mini bar? We don't mean minibar as in the little fridges you'll find in a hotel either!
No, what we're talking about here is making a small bar in the corner of your bedroom, with small bar stools. You'll also put up some posters and other bar related decorations.
If you want to increase this a little further, and if you've got the space – why not add a little pool table or a dart board in your room?
Next, get a speaker system and blast your favorite music while you relax.
This little hove of solitude can end up being your regular bar! Just remember to get yourself a refrigerator to keep your drinks cool throughout the day until you get back!
4. A Mini Gym 
If you've got enough space in your bedroom, then why not set up a little gym in the corner? You can get a bench and a free weights section and maybe even get a treadmill or cross trainer.
Of course, this will all be dependent on the space you have – but if you've got it, then use it and forget about any pesky gym membership!
5. Create A Cigar Lounge 
Another super cool bedroom idea (Also check out Bloxburg Bedroom Ideas) for men is to create a cigar lounge – which is often referred to as the "gentlemen's lounge". There are many of these across the country but they tend to be quite a pricey affair.
Why not reduce the costs of this and make one in your bedroom? All you'll need is a comfy leather chair and a small table, of course with a cigar and cigar cutter! 
6. Sports Team Theme 
If you've got a favorite sports team, then why not show your love for them by theming your bedroom in their colors, badges and merchandise?
You can use this for the wallpaper, the carpet, rug and bedding. Not only will you be supporting your team, but you'll also wake up everyday to a feeling of happiness, seeing your much loved team everywhere around you.
7. Make A Secret Area 
What a lot of men will like to have in their bedroom is a secret area. This could be for anything, but it's more about just having it because it's cool!
You could do this under the floorboards, in the walls or even in the ceiling! Maybe cover up your secret area with a dresser or rug. Whatever you choose to do, make the secret your own and tell nobody!
8. Get A Wild West Theme 
You could decide to transform your bedroom into a wild west theme! You could have a mini saloon, swing doors, a themed bed and then pictures and wall decorations to make the bedroom look like it's right out of the 19th century!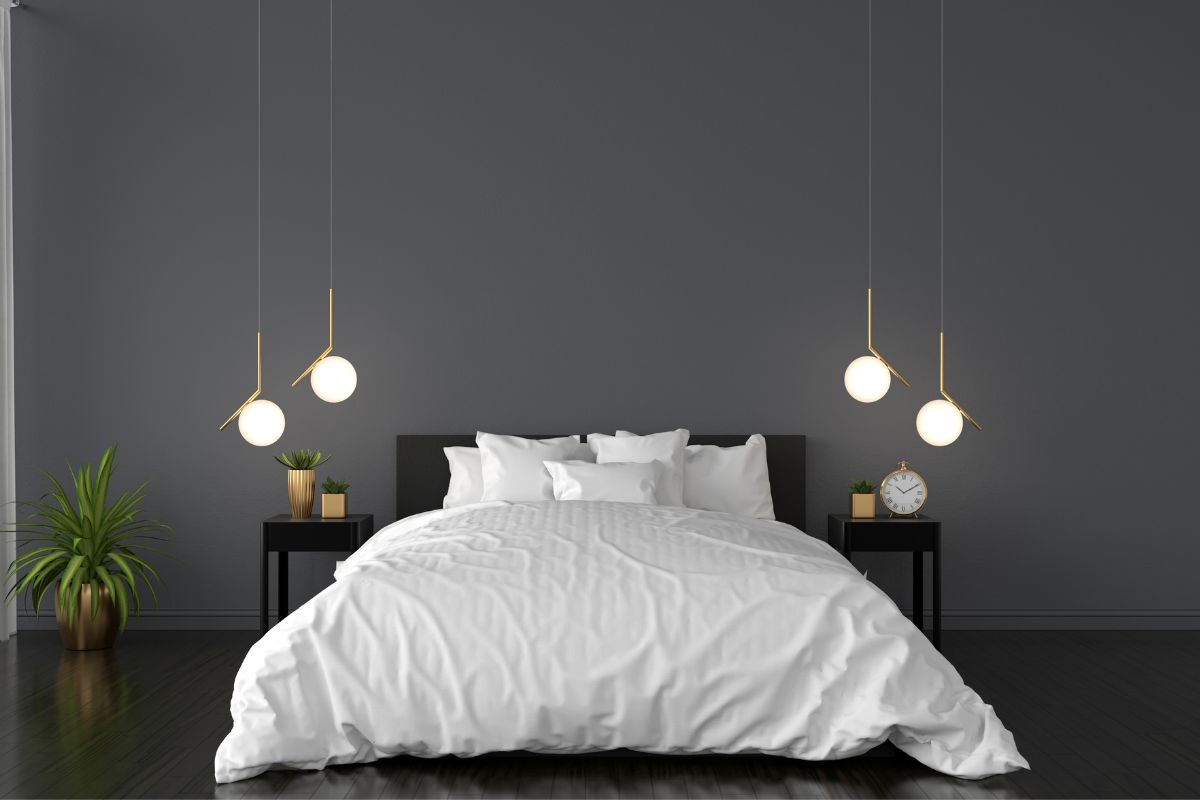 9. Add A Basket Over The Trash Can
It's always been a favorite of ours to add a basket over the trash can, so that when you're in your bed, you can throw some trash and try to score a three pointer at the same time!
Indeed, it's one of the most simple but effective choices to make. Why not decide to have a scorer nearby and keep a tally of all of your three pointers!
10. Cover The Windows With Whisky
Another simple but effective thing to do in a man's bedroom is to cover the window sills with empty bottles of whisky. This choice really reflects the masculinity of your room and shows others what your favorite drink is!
You could decide to do this with other drinks of course, but nothing says manliness like a good old bottle of whisky!
11. A Projector Television 
Have you ever had those days where you want to watch the game but you can't be bothered to get out of bed? Maybe you're feeling sick but really want to know the scores?
Then why not enhance your experience and have a projector sized television on your wall. Let it cover the area so you can experience everything around you – which can be done further with surround sound!
Just remember to have a bedside table for the remote control so you don't need to go too far, and maybe a little fridge nearby for refreshments!
12. Make Your Room A Boxing Ring 
A really cool idea that has been done before is to create a boxing ring, or at least something that looks like a boxing ring, in your room.
Essentially, every time you're going to bed – you can make it feel like you're going into battle with Mike Tyson! If you want a little variation on this, you could decide on an octagon like the UFC.
13. Utilize Alexa 
Alexa has been a really faithful companion to many of us, but the device can actually make a man's bedroom. All you need to do is set up your device and then create a routine.
Set this routine for when you wake up for your favorite tunes and go about your day. When you arrive, tell Alexa to play your "back home" routine.
You could do this for multiple things from the moment you wake up, to having a shower, or going out to watch sports.
14. A Mirrored Ceiling 
Want to make your ceiling look awesome and help you out sometimes? Then change it into a mirrored ceiling!
These might be a little pricey to install but they can help you wake up and can also help you see things in a different way. In fact, there's lots of reasons why you might want a mirrored ceiling.
Just be sure you're not throwing solid objects around in the room which could break it!
15. A Walk-In Wardrobe 
Some of the best men's bedrooms have had walk-in wardrobes. If you're not familiar with these, these are essentially types of wardrobes which are usually built into the wall, allowing someone to walk in.
You could have one side as a large mirror, with areas for your shoes, t-shirts, shirts, jackets, shorts and underwear – and even add a hat stand or something for your jewelry.
Walk in wardrobes are really helpful for your organization and they always look awesome. They are especially good when you can still close the outer part of the wardrobe and add a lock to them.
Add a little more to your walk in wardrobe by adding some music and mood lighting inside it and get yourself ready for the day.
What If I Don't Have A Lot Of Space?
If you're struggling for space in your bedroom, then you should consider using it as a bedroom only but just changing the theme to your favorite things, like your sports team.
Or you could make it a bedroom/office room depending on the size available. Even small rooms can have super features though!
Final Thoughts
A man's bedroom can not only be a place to lay your head, but it can also be a fortress and a place to live. Turn your bedroom into your favorite room by following some of these guidelines!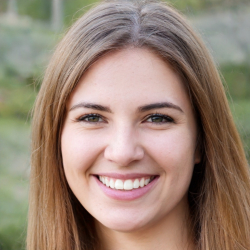 Latest posts by Maisie Park
(see all)