There is nothing that can compare to the feeling of coming home after a long day of work and being able to unwind in your own space, especially if your preferred method of unwinding includes lighting some candles, enjoying a beverage of your choice, and relaxing to the soothing sounds of a spa-themed album while you soak in the tub.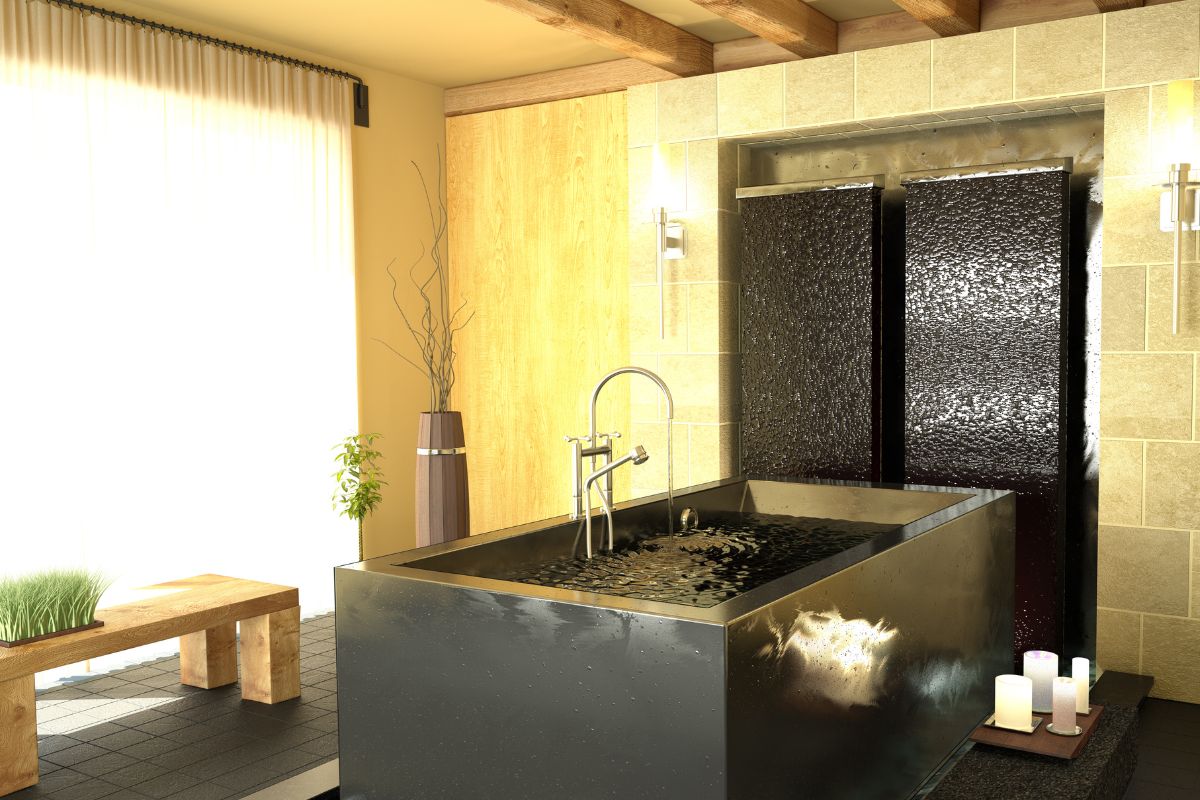 The problem with spas is that they're pretty expensive, and so a visit is usually a treat. If you want the spa experience every day though, you can easily design your bathroom around this theme.
Every day can be a spa day with the right units, decorations, and interior design elements.
You may be wondering how you may get that degree of relaxation even in a bathroom that is either tiny or you are struggling to work out how to bring your dream spa to life.
It is essential to know exactly what has to be added or taken away to create that sought-after ambiance reminiscent of a spa.
These tips and tricks from home professionals will transform your bathroom and make every day seem like a day at the spa.
Whether you want to turn your bathroom into your very own private oasis or you simply want to make a couple of modifications to make it more inviting, these tips and tricks will work wonders.
1. Add More Storage 
Shelving is a person's greatest friend when they live in a tiny area, and this is especially true when it comes to the problem of organizing all of your bathroom items like towels.
Install a couple of layers of open shelves on your walls, add some baskets to hold towels and fancy soaps, and finish off the look with one or two ornamental accents, and you're done! Instant spa escape vibes.
2. The All White Look
Creating an experience that is reminiscent of a spa begins with the color palette. It is recommended that white be used in spas since they are supposed to emanate cleanliness, brightness, and purity.
Your walls can be painted white or a warm off-white, and you should select tiles and cabinets that are a white that is comparable to the wall color. Even your towels ought to be in the color white to complete the look!
3. Buy New Dispensers
You are going to be astounded by how drastically your bathroom's appearance will change once you transfer your soaps, shampoos, lotions, and other personal care items into their own individual sets of dispensers.
This method is simple to do yet carries a significant impact in terms of design.
4. Buy Some Fancy Towels 
If you have a bathroom that is on the smaller side, there is a good possibility that your towels are always on display. This means that whether you like it or not, your towels are effectively a part of the décor in your bathroom.
Because of this, investing in at least one nice-looking pair of towels may significantly improve the appearance of your area, making it appear more deliberate rather than cluttered.
5. Use Candles
When trying to create a soothing environment in your home spa, don't ignore the significance of the lighting! After a trying day, lighting some candles can instantly make the room feel cozier and help you relax and unwind.
Choosing the right smells can also help you relax, with good options being candles that are lavender, chamomile, or jasmine scented.
6. Dim The Lights 
You may create a more peaceful atmosphere in the bathroom by turning down the lights if you don't have any scented candles or if you simply like a bathroom without any scents.
You may control the level of light by either installing a dimmer switch or changing the light bulbs in your standard fixtures to ones with a lower wattage.
7. Aromatherapy 
The right smell is a very crucial aspect of feeling internally relaxed. Using essential oils in a heated towel or choosing a whole aromatherapy diffuser will help make the experience seem more like you're at a spa.
The scent of the oils can assist to relax and rejuvenate you.
8. Buy A Speaker
Creating an immersive surround sound experience in your bathroom may be accomplished by installing speakers. While you unwind and focus on your breathing, this device is ideal for playing soothing music or sounds of nature.
Make it a point to find a speaker that can be installed in a damp environment safely, as some speakers can easily be damaged by water or moisture in the air.
The majority of Bluetooth speakers are resistant to water and even come in tones that are more subdued and natural looking, so they won't seem out of place in your relaxing environment.
9. Hide The Essentials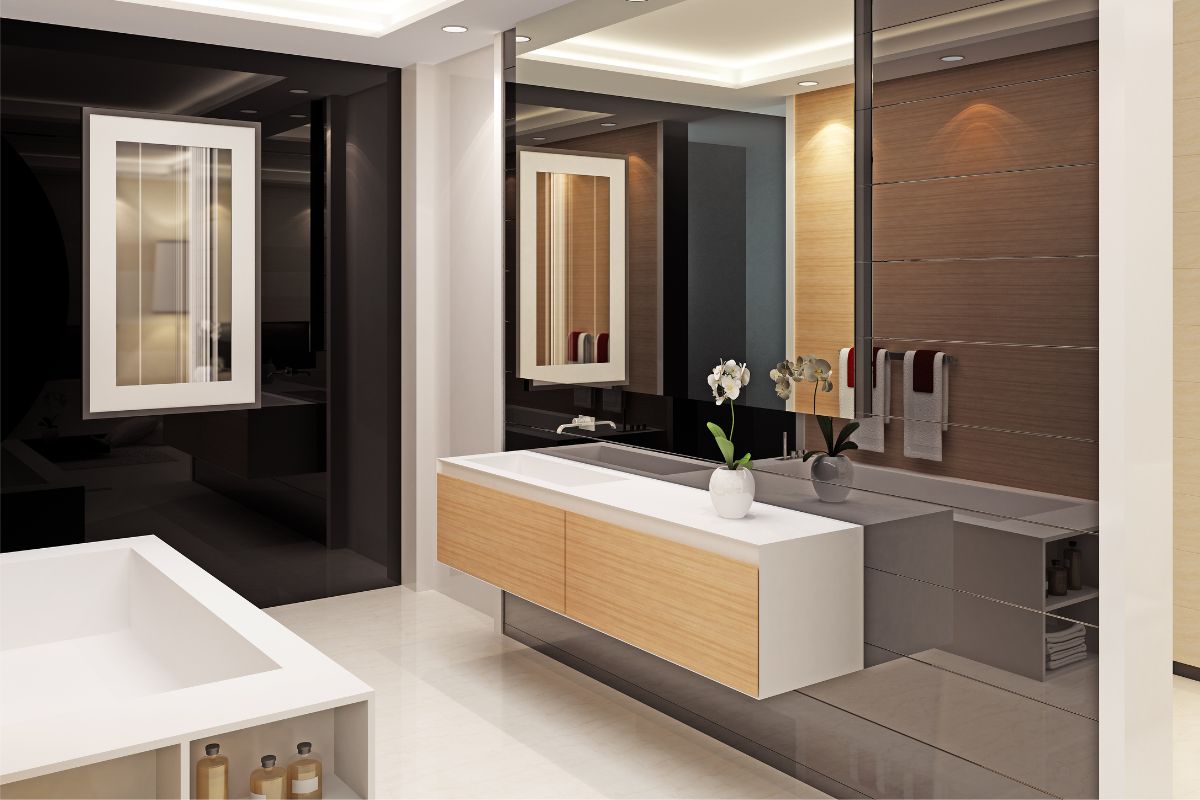 Nothing spoils the feeling of being at a spa quite like having amenities and toilet paper out in the open. Think about purchasing some locked storage so that you may tuck away anything that detracts from the overall appearance of the space.
The next step is to create an atmosphere needed to create a zen state of mind by decorating open shelves with works of art, candles, and other ornamental objects.
10. Flowy Fabrics 
Putting up a light sheer curtain will give the impression that there is a soft current flowing through your bathroom.
But what can you do if your bathroom doesn't have windows? If you want a similar impression, you might want to think about replacing your shower curtain with an alternative that is lighter and airier.
11. Add A Bidet 
When designing a bathroom that feels like a spa, the toilet may not be the first thing that comes to mind. However, purchasing a bidet or a bidet attachment for your existing toilet may make a significant impact on how you experience and approach self-care.
The majority of contemporary bidets come included with a heated seat for increased convenience, and they can be installed on virtually any kind of toilet.
12. Have A Bathtub Caddy
If your bathtub does not have a caddy, you are unable to experience the luxurious atmosphere of a modern-day spa.
Not only that, but once you buy this item you will realize just how convenient it is to have. You'll have a safe and dry place to put down your glass of wine and book while you have a relaxing soak in the tub.
This uncomplicated addition has a significant impact, and because it is available in a wide range of styles—from lucite to reclaimed wood—you won't have any problem selecting one that is in line with your aesthetic.
13. Decorate With Art
A dynamic appearance may be achieved in the design of a bathroom using art.
You may give the impression that your design is more finished and inviting by including a huge print or a gallery wall in it. This will add a dimensional layer of mystery to the space.
14. A Touch Of Gold
Add gold elements throughout the bathroom to create a sumptuous vibe. Some examples of these highlights are cabinet knobs, soap dispensers, mirror frames, towel racks, and so on.
This will lend a sense of refinement and luxury without giving off the feeling that it's straight out of Hollywood Regency.
15. Plants
The atmosphere of most spas is already rather earthy and natural, so the addition of certain plants is highly recommended.
If you don't have a window in your bathroom, you may want to consider a spider plant or a Boston fern as alternatives to a hanging plant near a window because it may really help to elevate the area, and both plants thrive in low light settings.
16. Get Rid Of Clutter
It's easy for bathrooms, especially those that are on the smaller or more compact side, to get cluttered with items that are used daily.
Create the illusion of a vast sanctuary by moving things behind doors and but things in nice containers that can be tucked away. This will help create the illusion of a spacious sanctuary.
Look for containers with a clean and simple design, and choose materials with integrity such as glass, wood, or stone"
17. Change Up Towel Storage 
Your bathroom will be instantly warmed up by using a wooden ladder in place of a conventional towel bar, which will also provide you with an appropriate area to display the luxurious towels we talked about above.
They lend an attractive organic touch to the room. 
18. Neutral Tones
To create an atmosphere of cleanliness and serenity in your bathroom, decorate it with tones of beige, grey, and soft cream.
If you want the area to have a unified appearance, you could think about overlaying different tints of the same tone around the room. 
Rich wood tones are another option for giving your room an imposing appearance without overwhelming it with an excessive number of vibrant and thrilling colors, making it an ideal setting for unwinding.
Summary
Any one of these design ideas above will create a spa vibe in your bathroom, and you can combine your favorite ones to create the perfect bathroom for you to relax in after a long and tiring day.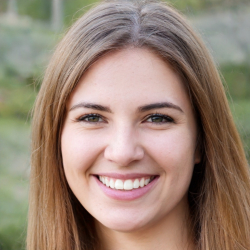 Latest posts by Maisie Park
(see all)