Imagine this, it's been an awful day. You woke up early and on your commute to work it poured it down with rain. You're soaking wet by the time you get to work. It's a slow and sluggish day. It's hard work, you're freezing cold, and you're pretty tired.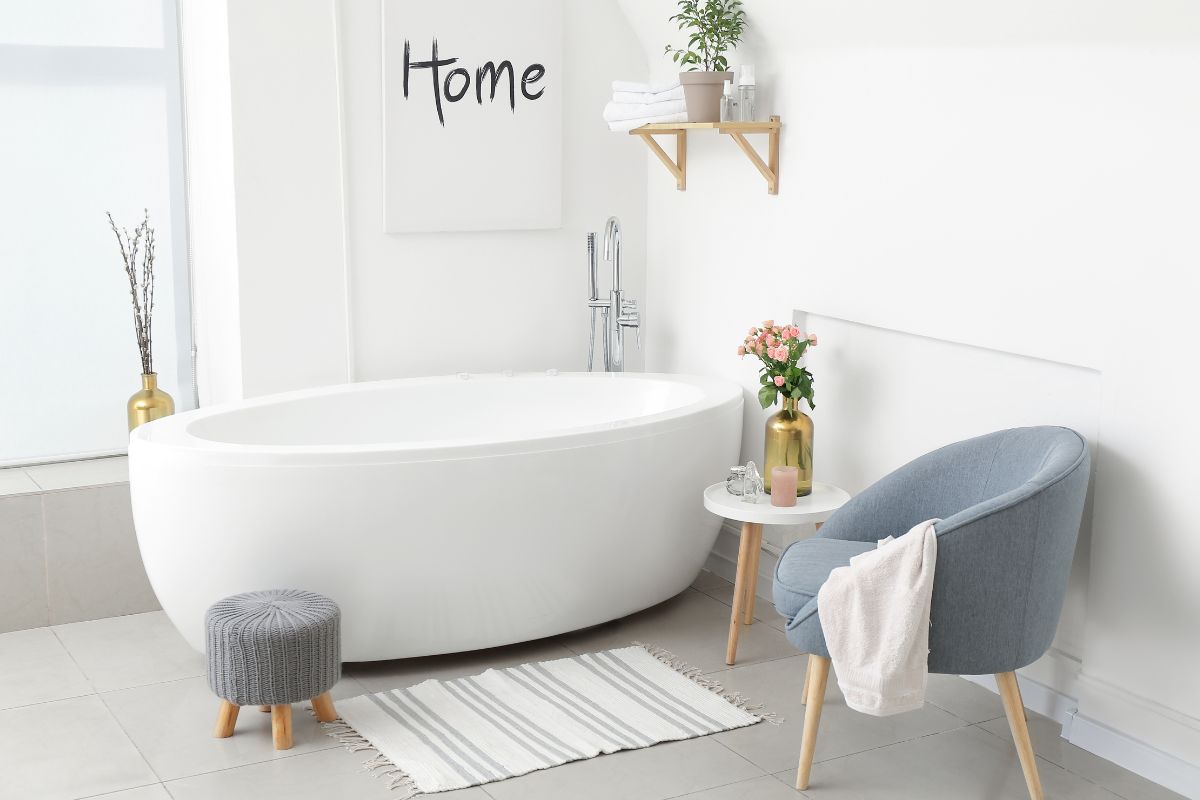 What's one of the first things you want to do when you get home? I don't know about you, but I'd have spent my whole day just picturing that hot bubble bath that I was going to submerge myself in to relax away all the stress.
Having a bath is the most relaxing part of the day, and so your bath should be a fairly important part of your home. And the type of tub that you have in your bathroom can totally transform the room's aesthetics.
And that's important too. We want a beautiful bath waiting for us at home after those particularly rough days. 
And so in this article, I'll go through the best types of bathtubs that you should be considering adding to your home.
15 Bathtub Ideas For A Stylish Bathroom
A rectangular bathtub is a perfect fit for small bathrooms where you want to conserve space. They slip in seamlessly and effortlessly. They are your classic and most typical type of bathtub and they stand the test of time for a reason. They are both comfortable and convenient.
I would always up the luxurious feel of your bathtub by adding a pillow attachment, so that you can truly sink into the bath settle down and comfortably rest your head.
If you have a rustic style in your home then you need to consider a vintage bathtub. I think these style tubs are breathtakingly beautiful. But they are really only appropriate for larger bathrooms as they can take up a fair amount of space.
I also love how deep these bathtubs are. If I'm having a nice hot bath, I want to be able to really fully submerge into the hot steamy water, and that certainly won't be an issue in this vintage tub.
If you adore the look of the more vintage-style bathtubs but just do not have the space for one, then you should consider a modular bowl-shaped bathtub. This still has that elegant and prominent design, but it's much smaller and doesn't have legs.
However, it is definitely a way to incorporate that more sophisticated design without compromising on your space.
These bathtubs are more similar to that of a rectangular bathtub but the shape is more rounded without harsh corners. They're a real statement piece and look very decadent and will make your bathroom look and feel very luxurious.
I'd opt for a style that is glossy in texture to give your bathroom that real sparkle and shine.
If you have a particularly narrow bathroom then an oval bathtub might be the perfect addition to the room. I tend to find that most apartment bathrooms are very narrow and it can be difficult to make them look stylish because of this.
However, an oval bathtub is the perfect solution since they are pretty narrow themselves. But more than this they are also very sleek and they just look good.
Before you ask, no it doesn't actually float. Although how cool would that be? But no, gravity still exists and so obviously we can't bathe in a tub that is mid-air. However, the use of an invisible base does give the illusion that your bathtub is floating.
And it's a really interesting and stylistic option that you won't find in most homes. 
This is the perfect option for a more unconventional home. It's unique, it's cool, and it's got attitude. I think it's a really cool option for those who like their home to stand out from the crowd.
I think for this bathtub you'll need a fairly large bathroom as they do take up quite a lot of space. But oh my, it is so truly elegantly designed it is sure to add some sophistication and class to your bathroom. It's a definite attention-grabber that is for sure.
If you're also a fan of particularly deep baths, I think you'll enjoy this one. It's so deep it could almost be a pool! I can already tell that stepping in this tub will just melt away all your stress and worries in that hot and bubbly water.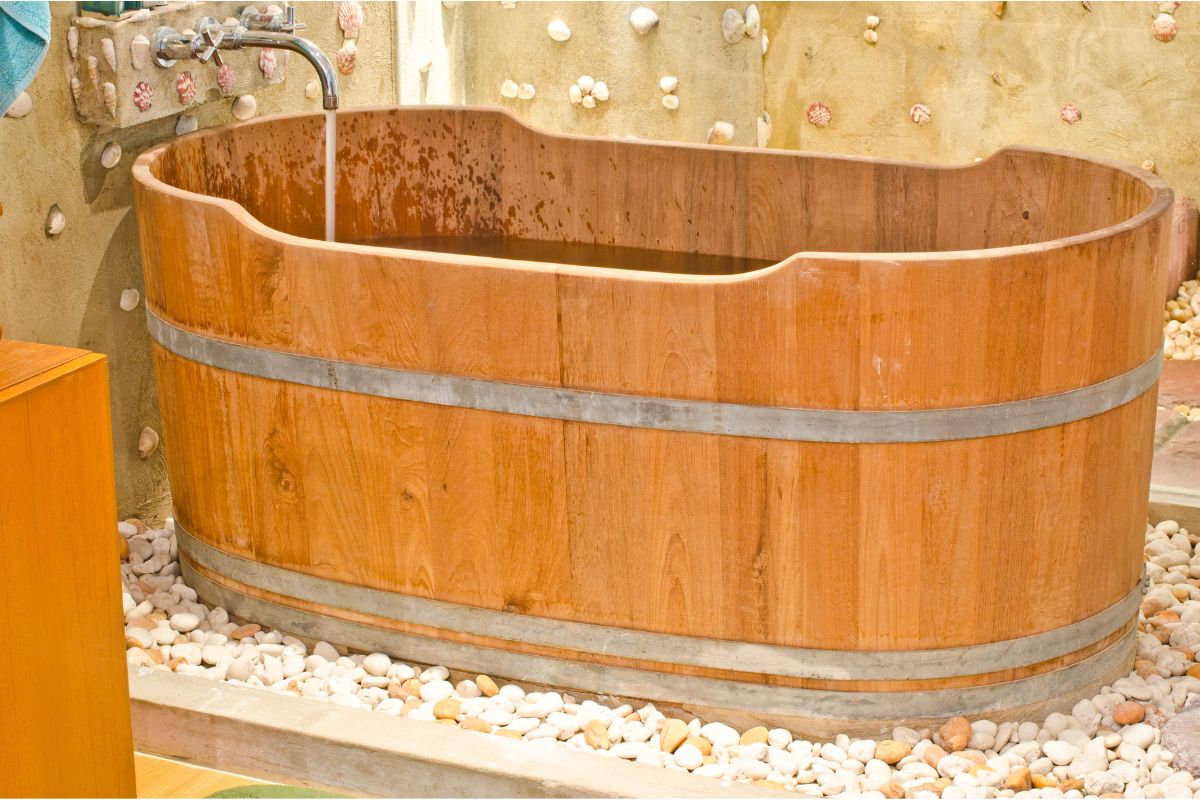 I'm not sure how well this type of bathtub would fit into your average everyday home, though if you like the idea of it, go for it. What I do think though, is that this type of tub works perfectly for any vacation home. Especially cabins in the woods.
Just imagine sitting in this tub, the hot water caressing your tired muscles as you stare out at spectacular views before you. It's like something out of a dream. I love it.
Okay, sure, this isn't going to be everyone's favorite tub. I can hold my hands up and admit that it's an acquired taste. And for every person that really doesn't like it, there will be someone that absolutely loves it. And that's okay. Everybody's style is different.
But if you have an off-beat home that features a lot of contemporary and stylish elements, this tub could fit in perfectly with your aesthetic. Obviously, you'll need to style the bathroom with complimentary components for it to really shine like the boldly patterned towels in this picture.
Personally, I think it looks great.
If you've got a large bathroom, then make the most of that space with this amazing double-sized bathtub. After all, why play it safe and simple when you can go all-out?
This tub is great because not only is it the height of luxury and comfort if you have a bath alone. But it also has endless romantic possibilities too. 
Imagine sharing a bath with your significant other with nothing but candlelight and wine. Yes, please!
Sometimes certain homes have bathrooms that are pretty small, and you may be considering just placing in a shower because you don't think you can fit in that tub. But everyone needs the option for a good soak in the bath – you can't read a book in the shower.
These corner tubs are ideal for those close to giving up on their bathtub dreams. They fit into the corner of the room nicely and easily and are pretty small so you should be able to install it easily.
Not exactly the best option if you're on a budget since these can get pretty pricey. But if you can bare to part with the expense it takes to own one, then I would 100% recommend it.
What I wouldn't give to get into a spa-like bubbly bath and the end of a long day. It's the absolute pinnacle of relaxation. 
You'll be sure to have all your guests green with envy with one of these bad boys, that's for sure.
A love a square-shaped bathtub. It's such an unusual design that I don't think you see very often and it makes your bathroom look so stylish. If you are a real fan of interior design, this tub is almost mandatory.
They're not too small, and not too big either. They're just the right size for a fairly standard-sized bathroom.
I'm not sure why, but I feel like these doughnut-shaped bathrooms have a real innocent feel to them. I just feel like they should be in playful bathrooms with bright colors. One glance at the tub and I just expect to see a rubber duck or two floating in the water.
I think this would be a perfect option for parents with young children who love a splash around in the bath.
I don't think there is a single bathtub design more seamless than the ones where you create a built-in illusion. It seems as if the bathtub was built in with the floors and the walls and it just looks so cohesive.
And all you have to do is make a boundary for the tub and then add it into the space around it. It's easy, it's stylish, and it's so chic. Perfect for those that love everything to have its place.
I think it just makes the room look so much tidier and neater too. 
Final Thoughts
As you can see, the bathtub can make a massive difference to the style of your bathroom so this decision should not be taken lightly. And like I mentioned at the beginning of this article, this is your main relaxation point in the home.
It's your little haven away from the rest of the bubbling life taking place in the home so you want to make sure that you adore it.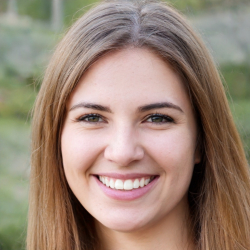 Latest posts by Maisie Park
(see all)