There are a ton of benefits to adding an accent wall in your living room.
Not only are they super decorative and help liven up a room, but they're a great way to incorporate an additional color to the room's palette and can even help a room feel much larger than it actually is.
All of these are great reasons to add an accent wall to your living room and as a result, more and more people are using accent walls to their advantage – but how?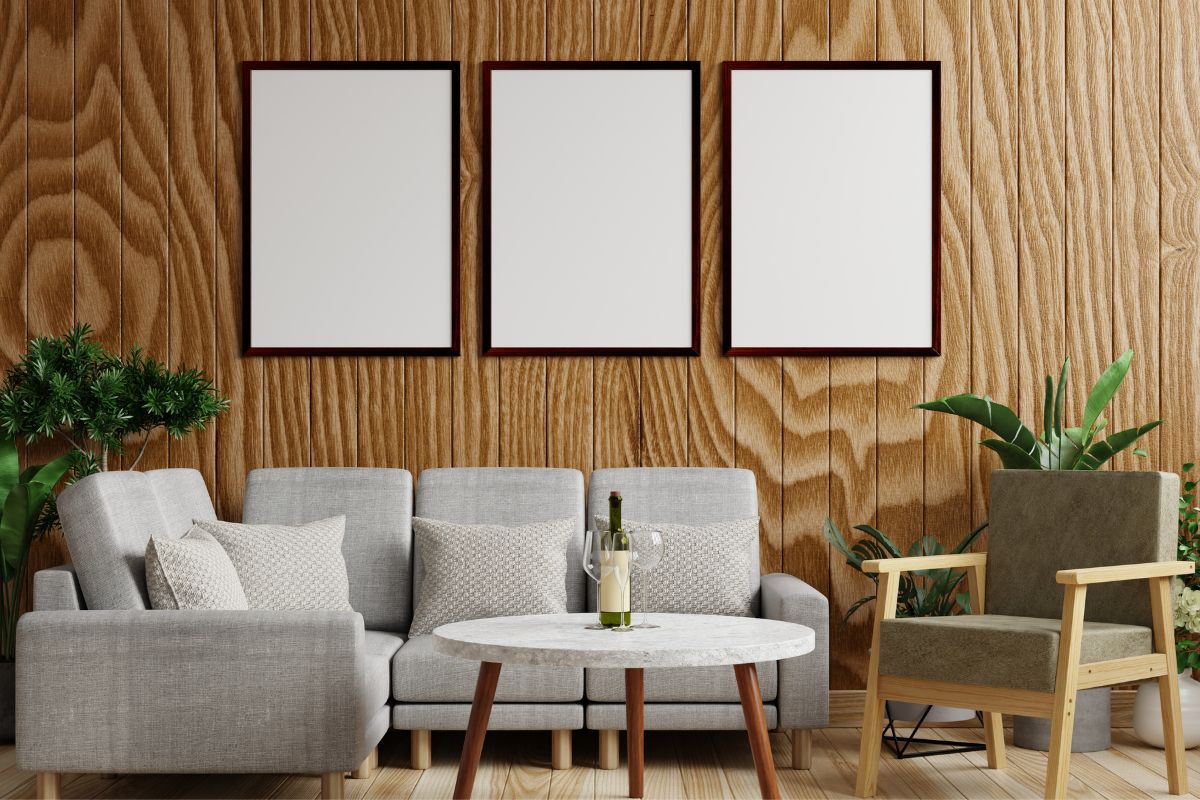 If you are looking for some great ideas for your living room's accent wall, then this is the place to be. Here are 15 amazing ideas that we absolutely love and hope you will too! Check them out below!
Shelves are a great way to decorate the walls in your living room as they have so much practical use as well as decorational use. For your accent wall, you can create a wall entirely made of shelves.
Although this may make your living room seem a little smaller, it still looks amazing as you can pack the shelves with books, DVDs, framed photographs, potted plants, little statues and so much more!
This makes it easy to rearrange your space as you please, swap out decorations as your taste changes over time, and also have somewhere handy to store all of your things.
Some people may prefer to use this kind of accent wall in a library or office but if you don't have the extra room, it works great in a living room too!
If you have a ton of pictures you want to show off in your house, then why not pool them all together to make a gallery wall?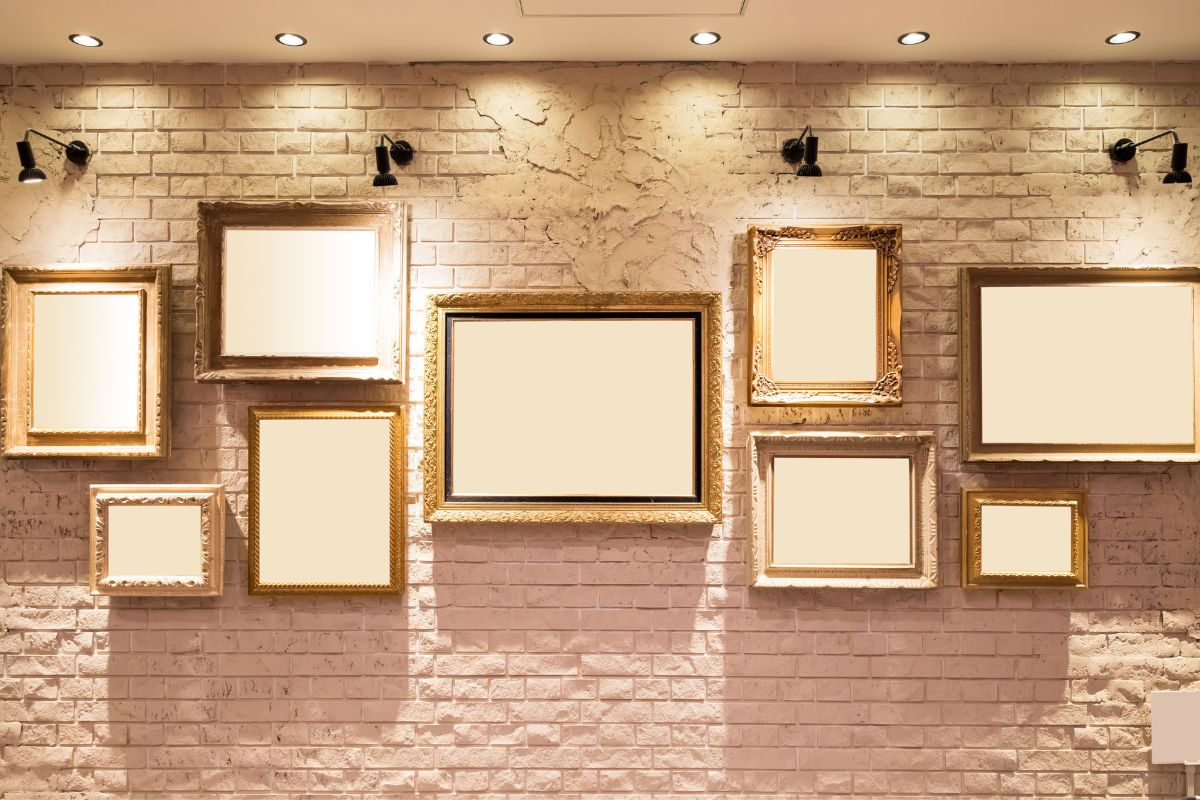 Gallery walls are great for living rooms or for following up staircases, although it can look a little too busy for some tastes. However, you can organize your gallery wall in any way you like. It can look a little more chaotic or all the frames and images can be printed in the same size and hung in a uniform pattern.
This can help you make a sentimental accent wall in your living that is sure to be a talking point with your guests.
Whether it's vertical paneling or boards, traditional or modern, wooden walls make for a great accent wall. It can help you achieve a natural, rustic look in your very own home and works great alongside contemporary and traditional furniture.
This is because wooden paneling is timeless and can suit all kinds of decor styles and ages. It's made up of neutral browns that you can paint over to match a specific color scheme or just leave the wood bare – it will match whatever you put into your living room!
This idea works best if your living room leads directly into your dining or kitchen, as it works as a great way to create a seamless transition between the furniture and decor.
Plus, cabinets are a great alternative to shelving accent walls as it helps hide all the clutter within. 
This is a great choice for those aiming for a minimalist design but need somewhere to store photographs, books, DVDs, paperwork, and other kinds of clutter.
You can find the cabinets that best suit your furniture and completely fill a wall with them – kind of like wall to floor wardrobes but for your living room! 
This is the basic, go-to way to make an accent wall in your living room – just paint a wall a block color!
Although some people may find this 'boring' it's still a great and valid way to make an accent wall in your home.
Sometimes, opting for a slightly darker version of the other color on your walls can help make your room feel much bigger, giving the accent wall a practical purpose as well as a decorative one. It can also bring some color and vibrancy to your living room, so why not give it a try! 
Using wallpaper for your accent wall gives you the opportunity to throw in some wacky patterns that can inject your living room with a ton of personality! Plus, you can find a range or styles and colors to suit your needs and it's relatively easy to do!
So, find a wallpaper that matches your taste and just throw it up on your accent wall, then sit back and watch how it completely transforms your living room.
Tiles are a great alternative to wallpaper and boards, as they can be just as colorful and diverse but also easy to clean and wipe down.
If your home is in a particularly hot area, then using tiles on your accent wall can help keep your living room cool all year round.
So, tiles aren't just for bathroom or kitchen use – they can help make a modern living room too!
Exposed brick is another popular way to make an accent wall in living rooms. It works well for spaces and homes in hot climates as the brick helps keep the room cool, plus it gives it a modern look that suits contemporary tastes.
Also, exposed brick works great for more rustic homes too. Combined with stone and wooden furniture, an accent wall made of exposed brick can help give your home a more open and honest design.
So, think about if an exposed brick wall is the ideal accent wall for your home.
Like with brick, stone accent walls also work great at achieving a rustic look for your living room. It can make the room feel more homey, especially when combined with plush furniture and shag rugs.
This kind of contrast works wonders for contemporary designs too, so think about if you want a natural stone accent wall or come that is more uniform in terms of slates and patterns.
This accent wall idea may be difficult to achieve but wow, does it have an impact!
You can use your accent wall to create a visual scene, whether it be a forest scene, beach scene, or mountain scenery. Basically, you will be transporting a visual image of a landscape and placing it directly onto your wall.
Some people even have portraits of their family straight up painted onto their accent wall!
It's visually stunning and will take your breath away – but be prepared to do a lot of planning and spend a bit of money to get your accent wall to look right.
Another great accent wall idea is to simply hang up a giant piece of art. This could be a painting, a tapestry, or print – just make sure it takes up a majority of space on your accent wall.
This idea is a lot easier to carry out compared to the previous idea, but can be cost-effective. However, if you ever have a change of taste, re-decorating couldn't be easier!
If you really want to bring some depth and diversity to your living room, then using textured panels is a great way to achieve this.
Textured panels are not necessarily made of wood (although some are) and can be fitted directly onto your accent wall.
They can be in any color you desire, shaped into repeated patterns, and work great for bringing texture and personality to your living room.
If you want to paint your accent wall, you don't have to use block colors. Instead, you can make patterns including stripes or triangles.
This can help you add fun and vibrant colors to your living room which also match your desired color scheme, plus you can have some fun and get creative with your design.
You can opt for repeated patterns, or just paint some random shapes and lines – turning your accent wall into a mural of art!
Textured wallpaper is kind of a wallpaper and block color option rolled into one as it can be a block color with a very subtle pattern added to its texture. This means that the wallpaper has bumps and dips to create a pattern out of the shadows that they have.
So, if using patterned wallpaper is too crazy for you or a painted wall is too plain, textured wallpaper is a nice medium between the two.
Why not incorporate your furniture into your accent wall and make it a display for your TV?
A lot of people opt for wall-mounted TVs to help save on space, so why not build furniture around this and use your TV as part of your accent wall? This can include shelves, cabinets, a fireplace, a mantleplace, and more – helping provide a practical and decorative use for all your furniture.
Final Thoughts
So, those were 15 awesome ideas for an accent wall you can use in your very own living room. We hope you loved these ideas too and found some inspiration for your own home design and decor!
Check them out once more and try to see how you can incorporate these ideas into your own home! Good luck!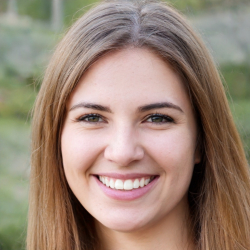 Latest posts by Maisie Park
(see all)