Fireplaces are a great focal point for your living room but for some reason, more and more houses are getting rid of them!
This is so disappointing because fireplaces fit all kinds of styles and areas, plus they can have a practical use by providing heat and low light to your living room.
This means that no matter the kind of decor you have in your living room, a fireplace will fit in easily.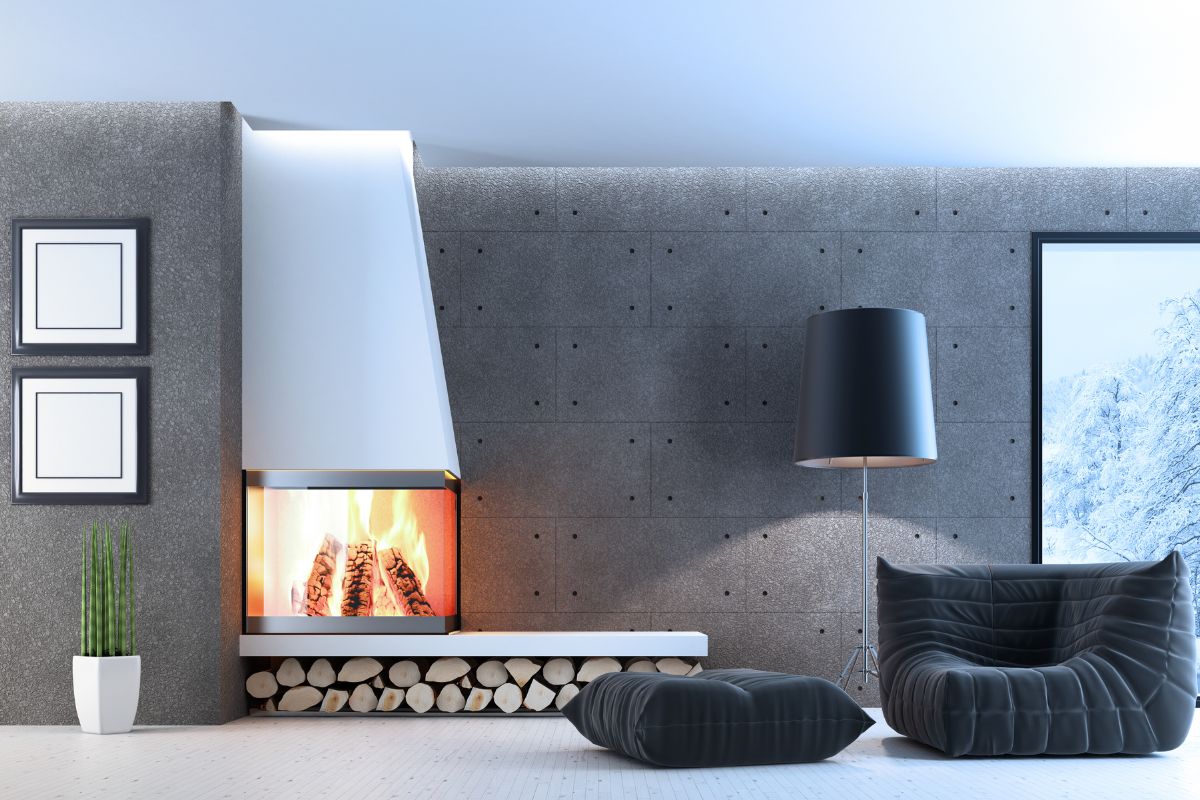 So, if you're thinking about adding a fireplace to your living room, then check out these 15 amazing ideas right here! Each one is super cool and unique, so you are sure to find the best one for you!
One of the most popular types of fireplaces are classic, traditional log burners. They burn real logs of wood in order to heat your home and use a funnel system to carry away any smoke.
They're great for rustic homes and have great practical use, so why not try fitting one of your own into your living room? They are cute and quaint and bring a lot of character and charm to your living room, so try one out!
With a fireplace usually comes a chimney breast, and this is the perfect opportunity to add an accent wall to your living room.
Accent walls help liven up your living room decor, and make the room look larger than it actually is – so there are a ton of different ways you can achieve this using the chimney breast in your living room. 
One of our favorite designs involves a classic, brick aesthetic. It perfectly matches log burner and traditional fireplaces, making it perfect for rustic cottage-like homes.
So, think about how you are going to decorate your chimney breast and take advantage of the opportunity! 
Some people prefer a minimalist design in their homes and would rather that their fireplace blends in a little more to the rest of the decor.
This can be done by painting the mantelpiece and background of your fireplace to match the walls – especially if you are using a painted accent wall. 
It helps create a uniform design and use other objects as your living room's focal point. Plus, you still get to keep your fireplace and use it to heat your home.
For modern homes, using a glass, built in fireplace and help you create a 'window' like design. This window fireplace is safe around pets and kids as the flames (be they real or decorative) are kept safely behind panels of glass.
So, you get to enjoy the appearance of a real fire without all the additional risks and danger. 
This also gives your fireplace a cool, sleek design that is perfect for modern homes.
If you have a real fireplace or log burner in your living room, then it's important that you also consider where you are going to store all the tools and equipment you use to get it to work.
You can stack your logs as decoration, use rustic fire prongs to decorate the area around your fireplace, or even keep your stuff in woven baskets nearby. 
A popular design when it comes to fireplaces is using tiles to decorate the area surrounding it.
This is because tiles are super easy to wipe and clean down, easily removing any ash or soot that accumulates from using your fireplace. 
You can also find some amazing tiles with crazy patterns, bright colors, and intricate designs to help turn your fireplace into eye-candy interior design.
Cover the floor and backdrop of your fireplace with the same tiles to make a great corner space for your fireplace!
You can still enjoy a fireplace without using an actual fire.
Some people remove the actual fireplace due to safety concerns but leave the shape and nook in order to put something else there instead.
In this instance, some people use this space to put their smaller planted pots to create a green space instead. It's a great idea to go with if you don't have a lot of shelf space elsewhere.
Another popular item put in the space where there once used to be a fireplace is candles.
Candles are a lot less work than a fireplace, plus they can release certain scents and smells that you love.
They also create ambient lighting and are a lot safer to use. So, a lot of people just swap out the fireplace for candles instead! 
Just remember that you can still decorate the area around this nook with tiles, stones or different colored paint, to help it stand out and look decorative.
If you have a particularly large living room, then an open fireplace could be the one for you.
They are very modern and contemporary, and usually include a large slab of stone with a pile of logs in the middle. This is your fire – and above it will be a 'chimney' breast made from the same stone as the bottom slab.
This idea is a great way to decorate a modern home, plus it lifts your fire up so it's easier to see and enjoy.
You can also add glass around it to help make it safer, but some people use the additional space to place vases and other decorative items – just make sure they're fireproof and are a safe distance away from the flames.
With a traditional fireplace comes a traditional mantelpiece – which is basically a decorative frame that wraps around your fireplace.
They come in all shapes and styles, some modern, some more traditional, but both serve as a great place for storage. 
A lot of people use the top shelf of their mantelpiece as a place to display plants, books, or photographs. So, even if your fireplace itself isn't much of a decoration, the mantelpiece can be if you decorate it right.
If you don't have a mantelpiece framing your fireplace, then you can simply install a shelf above it to act as your 'shelving' piece.
It doesn't have the decorative legs on either side which help frame the area, but it still serves its purpose as a practical place to store decorative and functional items. 
For more modern houses, this can actually be an advantage as mantelpieces are usually seen as a piece of rustic or traditional furniture, although you can still get modern-designed mantelpieces with more contemporary designs!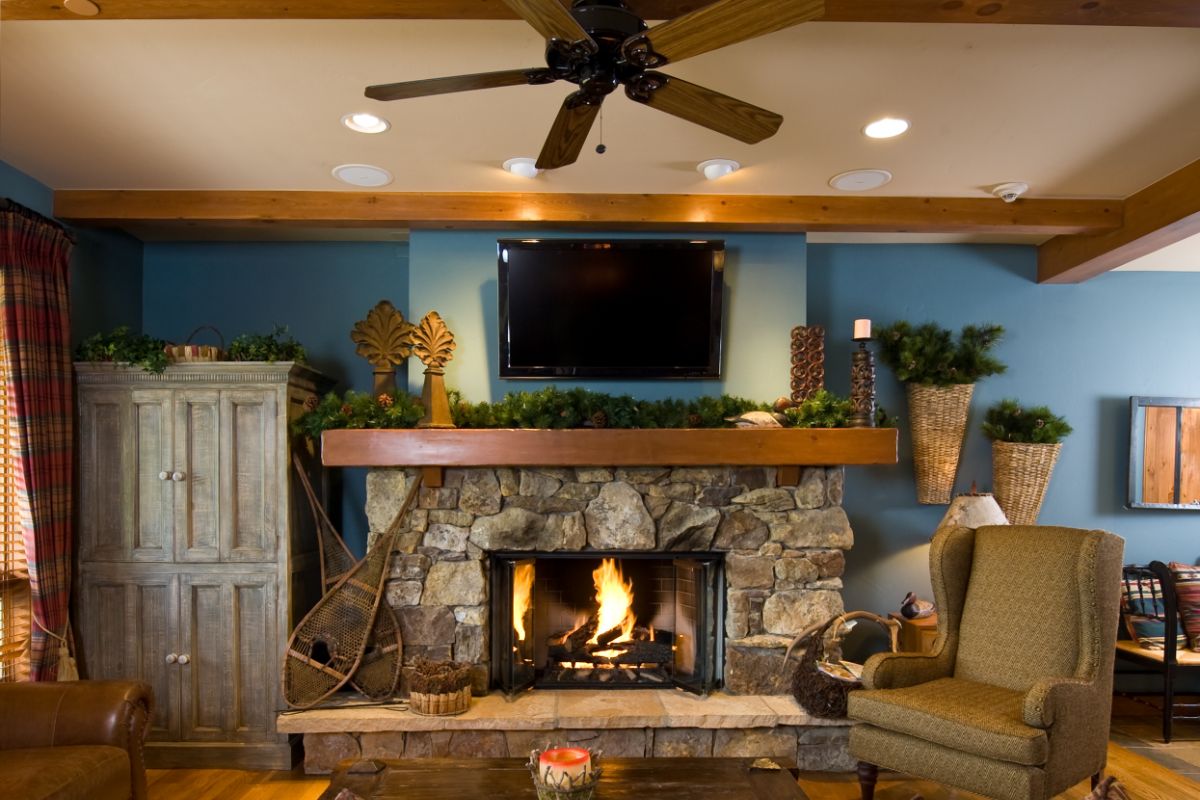 Above your fireplace, you will be able to find a large open empty space on your wall – and you can still take advantage of this by decorating it in many different ways.
One popular way is that people mount their TV screens above this. This helps reduce clutter elsewhere in the living room, moving all of your decor to one side and allowing you to make an accent wall elsewhere, and your guest's eyes will naturally be drawn towards the fireplace where they can admire your decor.
Alternatively, you can hang an important piece of artwork above your fireplace.
This works great as it takes up the empty space there and helps blend any clutter on your mantelpiece into the background by drawing away your guests' eyes.
This also gives you the opportunity to display something that perfectly represents your personality and tastes – so it is the ultimate place to show off some art! 
Mirrors are a great piece of decor to use to decorate your living room and one of the best places to hang it up is above your fireplace.
It's an easy point to access and you can easily place it level to your eye so you can check out your reflection.
Plus, it helps reflect light to make your living room look larger than it actually is and a lot of mirrors are designed with decorative frames. 
So, you can easily find a great mirror to suit the rest of your decor!
This final idea is a little unusual but works great for rustic, cottage-like homes.
You can install doors to help hide your fireplace or log burner whenever it's not in use (this is usually during the summer or whenever the weather is a lot warmer).
So, you can just hide it away by shutting these doors until you're ready to heat up your home again. 
These doors can range from glass to barn-style door (our favorite) and match the style and personality of your room perfectly!
Final Thoughts
So, those were 15 amazing ideas for a living room fireplace that you can use! You don't actually need to add an actual fireplace into your home – instead, you can just use the space to create a nice nook for some decorations.
However, if your heart is set on adding this source of warmth and light into your home, then keep in mind the ideas above! Good luck and enjoy your new fireplace decor!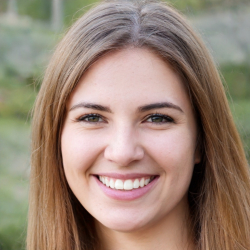 Latest posts by Maisie Park
(see all)