Are you missing some finishing touches in your newly renovated living room, but can't quite figure out what? Perhaps you're in need of that perfect item to hang on your living room wall to tie the decor together.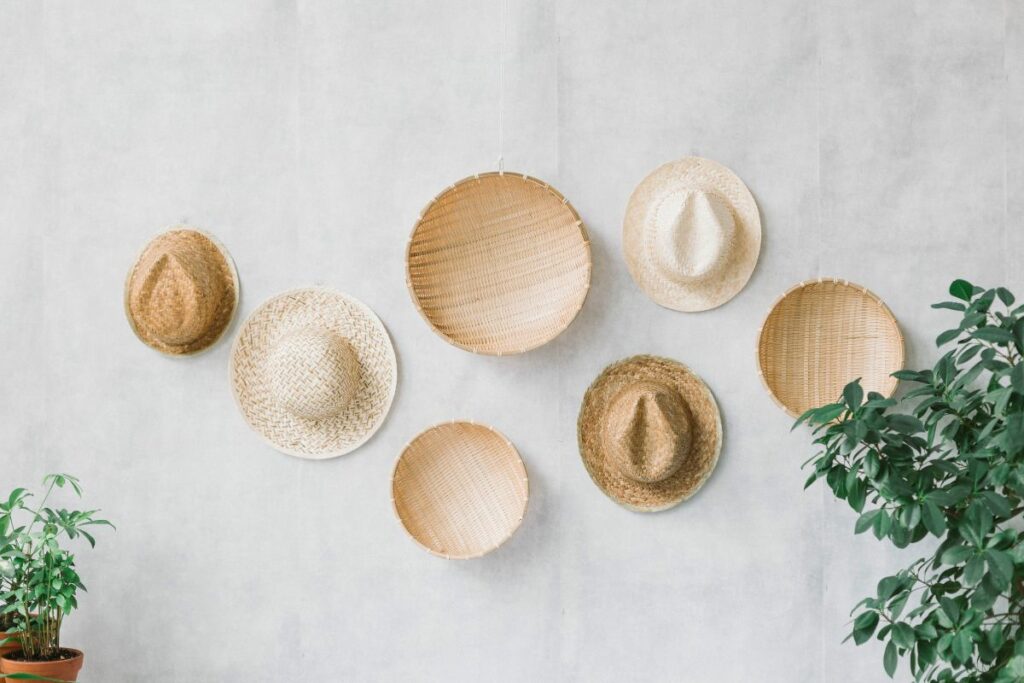 In this article, we have included 15 wall decoration ideas that are perfect for the living room.
Large accent mirrors are brilliant ways to decorate your living room walls. Mirrors are a great way to reflect lots of light back into the room, which is ideal for those that have smaller living rooms (Also check out Men's Living Room Ideas).
The possibilities are endless when it comes to modern mirrors, there truly is something for every style. 
If the mirror is going to be the main feature in the room, the mirror needs to be as large as possible. For smaller rooms, you can hang multiple smaller mirrors of the same style to have a great visual impact.
Shelving can be used in any room to add style as well as function. Installing a few floating shelves to display your most beloved items can be a great way to decorate your living room walls as this brings your personality into the decor.
You can make this as intricate or as minimalistic as you like. Don't be afraid to hang shelves at different levels for a feature wall. 
The vast choice in different shelving means that there is something for every style. It can be a relatively cheap and effective way to tie a room together. The only issue you may find is arguing with someone whilst you try and put them up!
Hanging a large canvas on a wall in your living room not only creates a great talking point for when guests come over, it is a great way to fill in large spaces.
Larger walls in the living room can seem daunting when you're trying to figure out what to put in the space to blend seamlessly into the rest of the decor. 
If you don't have a piece in mind, try creating something yourself! That may sound scary, but there are a bunch of YouTube tutorials online that can help you create something simple and effective to decorate your living space.
Gallery walls can be modern, classic, and elegant with matching framed black and white photographs. They can also be loud and energetic with mismatched frames displayed at different heights and sizes along with other decor elements.
No matter the style you're going for, it will add an interesting focal point to your living room. 
Creating a gallery wall is a great way to display your favorite prints or any beloved pictures that you've not quite managed to get around to doing something with.
If you've moved into a new home, then you can spend many a happy afternoon rummaging around vintage shops, flea markets, and yard sales curating your collection. 
Modern art doesn't necessarily mean a canvas painting, it can also encompass sculptures. Have you recently found an heirloom or something cool in an old vintage store?
Why not try and upcycle it into the perfect wall decoration? From wood to wool, there are so many possibilities to try out. 
Interesting wall clocks can be displayed on your living room wall to create a unique feature. They don't have to work, but they do need to look good.
Vintage-inspired wall clocks can be found in many good home interior retailers for a fraction of the price of real vintage pieces. 
Second-hand stores and yard sales are great places to find these interesting pieces for your living room. If you're going for a bolder style, you can even make an accent wall including multiple clocks set to different time zones.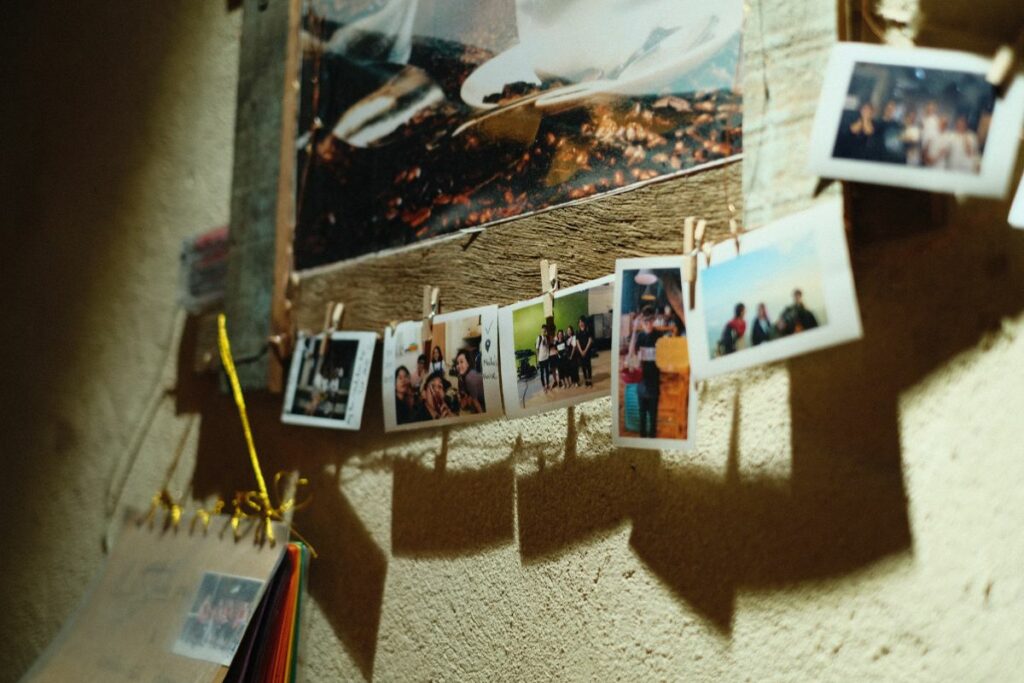 Displaying precious memories with friends and family on your living room wall is a great reminder of all the fun you've had as well as creating the perfect display feature.
The frames don't have to match and the pictures don't have to be the same size, but a collage of your favorite pictures will go a long way to make your living room feel cozy and loved. 
Regardless of the style you're going for, displaying family portraits will always look great. The only issue is that you might run out of space!
Plants are a great design tool as they look beautiful and have some handy extra benefits too. Houseplants can help to brighten up a room and add pops of color where necessary.
Using simple shelving you can create your own mini jungle in your living room for an eye-catching way to decorate. 
This is a great way to get creative as there are various ways to display plants on the wall to create an aesthetically pleasing display.
If you don't feel that using one design element best reflects your style, then don't be afraid to mix things up. Incorporate shelving, prints, and sculptures on your walls to splash your personality over your living room.
With the rise in popularity of hanging houseplants, there are tons of unique ways to attach your houseplants to the display.
A simple and effective way to decorate your living room walls is with wallpaper. Many consider wallpaper to be old-fashioned, but it's been making a comeback for a while and is a quick and easy way to splash some color and print around the room.
Modern wallpapers are easy to hang and some even some in a peel-and-stick variety for easy application. 
Designs don't have to be big and bold, you also don't have to paper the whole room. Choosing a simple feature wall is a fantastic way to spice up your living room for a fraction of the cost of papering the whole thing.
Unused indents and alcoves can be the perfect place to create a bookcase. Period properties often have alcoves on either side of a chimney breast, which are ideal for this purpose.
The bookcases don't have to be crammed full or be floor-to-ceiling in height. You can decorate them however you please to make a visually pleasing impact. 
Those that are quite handy may be able to do this themselves for an inexpensive renovation job. Try locally sourcing scrap wood to create a rustic and traditional feel. Built-in options enable you to customize them to suit your needs.
Exposed beams, natural brick, or metal work are fantastic features that can be enhanced to create beautiful wall decorations. If you're lucky enough to have these in your home, be sure to highlight them where possible.
Make a fireplace center stage, leave the old original brick exposed, or frame some original wallpaper. 
With older houses, you tend to find hidden gems that have been buried for years under different home improvements.
Do you have spectacular views from your living room? Framing the view with big, open windows can be the perfect focal point of your living room.
Although this is quite a big renovation task, it's one that will add value to your house and be completely worthwhile.  Sometimes we don't need to focus as much on the decor if we have a beautiful view to look at. 
Tapestries can add depth and warmth to a room. No matter the size of the room, there will be a stunning pattern to suit your style.
These intricate designs aren't just for big manor houses or eclectic tastes, they can be used in modern houses too. 
From geometric patterns to traditional landscape depictions, dress your room with an interesting tapestry to create a talking point as well as fill large wall spaces.
Finding second-hand pieces is a great way to reduce costs. Going a step further, you can try your hand at making your own macrame wall hanging.  
One of the cheapest and easiest ways to add decor to your living room walls is to get creative with the paint brushes. Bold colors and two-tone walls have made a huge comeback in recent years.
Paint is a simple way to pull your design elements together and create a cohesive-looking space. 
Test different colors and styles of paint out before you decide to do the whole thing to save time and money. A new favorite trend of ours is to use limewash paint for a cloudy and heavenly feel.
Closing Thoughts
Here are 15 different ways to decorate your living room walls. There are many more ideas out there, but finding the right design feature for you is the difficult part.
We hope this article has given you some fresh inspiration on how to create your perfect living room space with these ideas.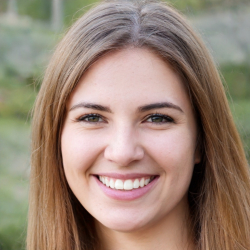 Latest posts by Maisie Park
(see all)