When you are buying a new house or deciding to renovate your current one, the living room space is the one you should pay a lot of attention to.
Especially when you want to give your living room a modern look, you should have some clear ideas of how to do that. Thankfully, in this article, we have 15 amazing modern living room ideas you can get inspired from.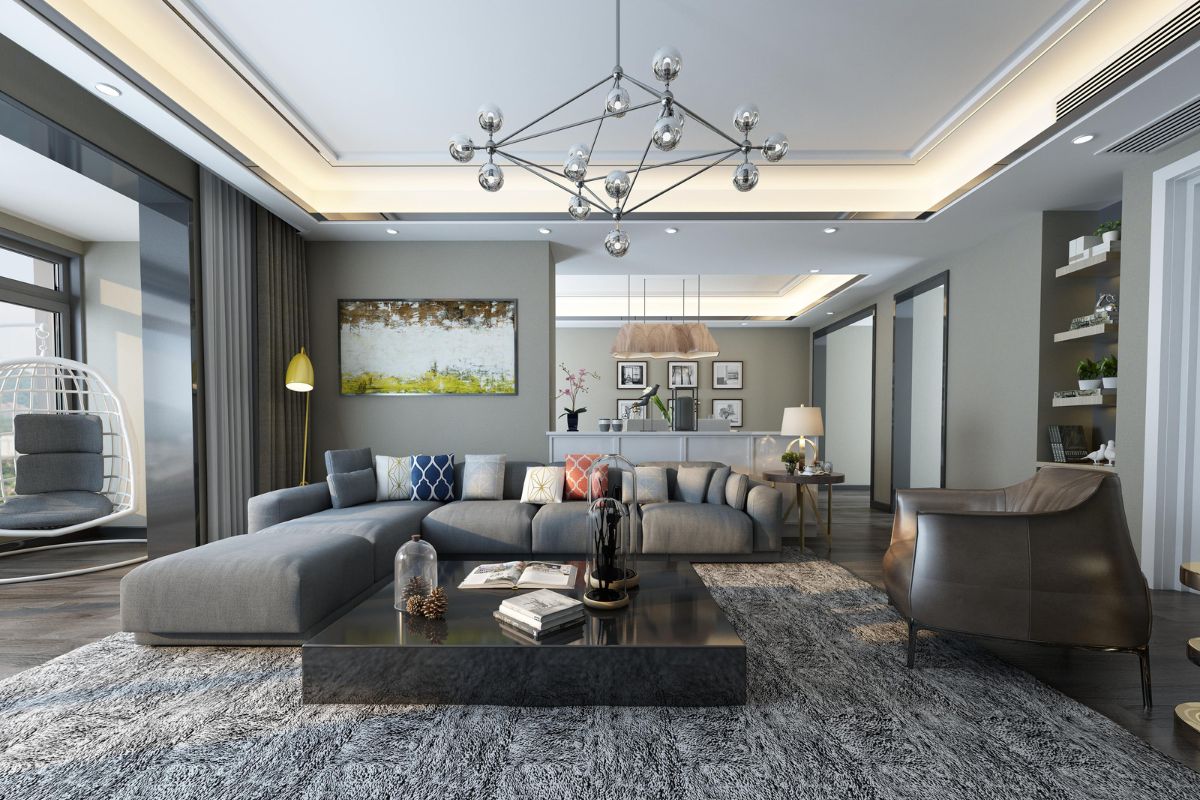 From maximalist décor and intricate fireplaces to glass ceilings and minimalistic colors, have a look at what we have below and choose the one that matches your taste the best!
If you're looking for the latest installment of open-plan living room concepts, you've come to the right place.
The broken-plan style is the current design that is most suitable for contemporary living rooms.
It is primarily a sweet spot between classic closed-off spaces and the recent open-plan surge.
Small compartments, screens, and Crittal style or pocket doors can be used to divide the area.
When necessary, join the two spaces together to create one big space, and close them when you want a rather intimate setting.
Whereas the living room display wall concepts have always existed in one way or another, they are simple to modernize.
For a snazzy, contemporary effect, look for a photo-realistic work of art.
Choose a wildlife print that is divided into frames and seems to be a window at a quick look.
It will increase the living room's sense of spaciousness and brightness.
Adorning the wall behind the couch allows you to establish a sleek centerpiece for your contemporary living room ideas.
Shelves, whether freestanding or built-in, are ideal for displaying a wonderful collection of pieces of art and sculptures.
Don't overfill this space. The white space between the fragments contributes to the overall feeling of freshness and modernity.
Mix forms, measurements, depths, and materials for an offbeat but well-thought-out look.
To maintain a consistent theme, use one solid form or color to connect each space, such as black framing or spiral details.
Pink living room concepts might be a big 'no' for many people, but if you just avoid the Millennial Pink, there are many ways to add this unique color and make it look good.
Skipping pink hues that remind you of bubblegum and Regina George's (Rachel McAdams) room in Mean Girls and consider adding some dusty, greyish ones.
For a stylish effect, pair with crisp white and neutral tones and counterbalance it with pops of dark blue.
A living room simply cannot function without any form of sofa comfort. Keep the look moving in the direction of contemporary living room concepts by incorporating unpredicted forms into the room.
Bon vivant, excessively large lounge chairs and U-shaped couches are excellent starting points.
Picture shelves and display cases are an excellent way to update a living room area. Furthermore, because they require fewer nails than a mural, they are ideal for tenants.
Use these sitting room shelving suggestions to compile a collection of photos and paintings that you can swap out or rearrange depending on the season, type of event, or perhaps even your emotional state.
Even though faux mink, rich colors, and extravagant shiny metals are often considered to be more classic than contemporary, they are simple to transform into modern chic.
Simply think about the color schemes and application a bit more thoroughly than you would normally.
Consider subtle earthy colors over bright shades, snugly knitted velvets over the tight pile, and the tiniest additions of silver and gold to add just the right amount of glam.
Search for a trendy paint trick to add a modern touch to any area, including a living room.
The walls in this chic living room have been carefully divided into two different clashing colors.
The bottom half of the surface is colored in a greyish pink to produce a cocooning effect, while the white color brings a minimal chicness to it.
To keep the two halves of the room separated, the lighter shade appears on the upper half of the wall's surface and toward the ceiling.
Including the door in the paint effect makes the wall appear more consistent. It's an excellent interior design technique for creating a sense of spaciousness.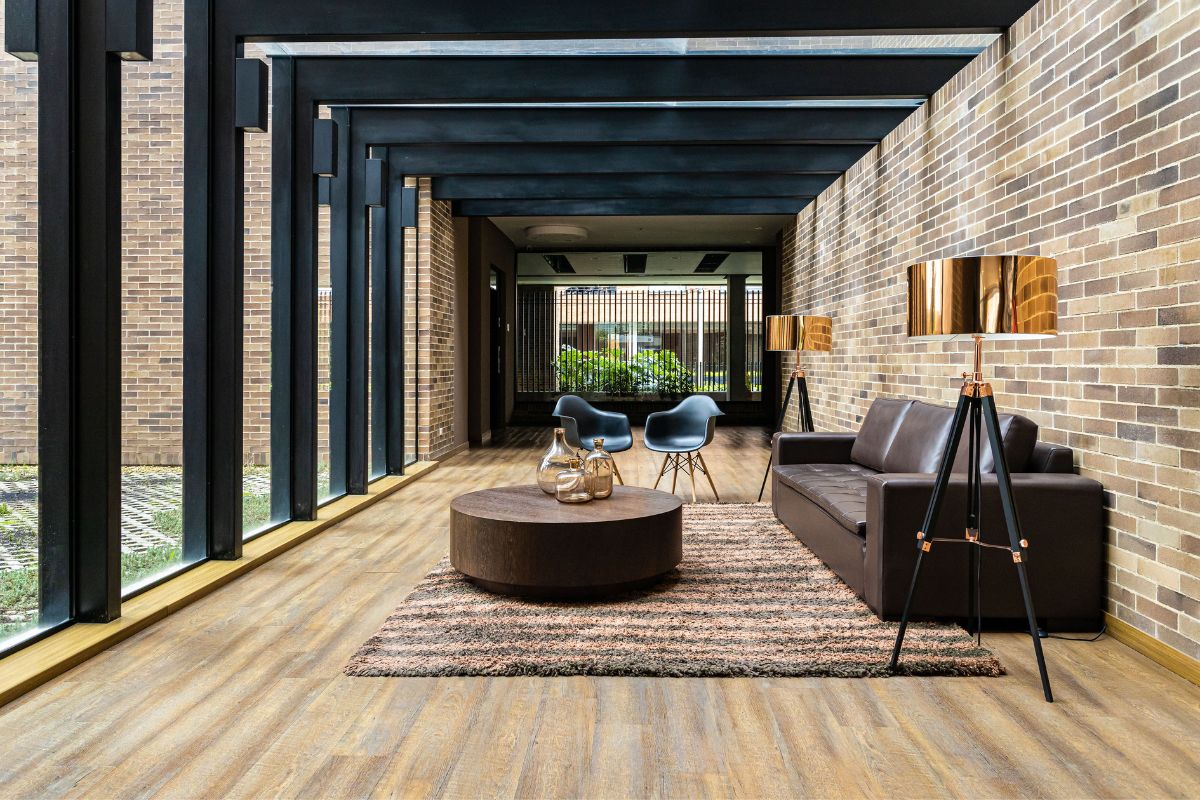 Create a distinctly stylish look by incorporating ambitious bursts of the current on-trend color combinations for living room wall art concepts in a contemporary interior spin on the maximalist style.
Pick the color of the biggest wall surface, then simply select more complementary shades, and overlay contrasting prints and patterns.
Designing from the ground up will provide the area with a feel of color intent.
If the living room idea above sounds ideal, then you are probably better off going all maximalist!
Maximalism has become one of the greatest decorative trends, with the idea that 'more is more.'
The fundamentals of this style are rooted in the concept of grand old country estate interior decorating.
But even so, maximalism is just not limited to epic proportions and provides enough stylish leeway to apply and incorporate all kinds of components, irrespective of floor area.
So, you can take a classic floral wallpaper and pair it with an extra-large poster of Elvis Presley performing live from back in the day.
Mix colors, prints, patterns, and textures and have your own modern take on living rooms.
Deviate from the rule of covering woodwork with white. Use the practice of coloring all surface areas in a single hue to render your living room color concepts feel modern and up to date.
Pick a good single color for everything, from the walls to the small stool you have to reach the higher shelf.
This establishes a unified basis in which the gaze is not drawn by a bright white floorboard that disrupts the room's consistency.
Dark colors are extremely helpful for this technique as they dramatically juxtapose the light colors on classic wooden furniture.
Choose the appropriate color for every surface, such as emulsion for wall surfaces and a suitable wood varnish for baseboards, and so on.
When considering how to set up a living room, use neutral wall colors as an exhibition-style background for a handpicked showcase of works of art.
Other noteworthy advancements include statement furniture items and visually striking lighting creations. Spend some money on designer pieces that will become quintessential features of your living area.
Consider your decorations as the wow factor to the space instead of trying too hard to make the walls your biggest feature that will steal the show.
If you like the simple and elegant modern aesthetic, use a relaxing, monotone color range.
This contemporary Scandi living room is completely white with accents of wood that add an ornamental hue without incorporating a strong color.
The only extra color is a bit of black on the minimalistic carpet, which enhances the modern and stylish striking package.
Are you interested in a living room fireplace concept that is more up-to-date? How about a floating chimney breast and a modern stone fire beneath it?
The floating architecture divides the dining and living rooms by acting as a room divider. To construct this layout, you will, of course, have to seek advice from a structural engineer.
They could guide you through the steps you would have to take to remove the partition wall and save the chimney breast from damage while still allowing for a modern-style fireplace.
There is nothing more modern than a glass ceiling, so if you can build one then consider your living room the most modern one of all!
If your living room is being renovated, we certainly recommend introducing a glass ceiling to make it feel ultra-modern.
As seen in this brilliant example, using a window instead of a classic ceiling allows natural daylight to fill the modern room underneath.
Installing a glass roof to an existing ceiling necessitates careful building planning, so you should once again consult an engineer who could inform you about the next move you should take towards creating the living room of your dreams!
The Bottom Line
These 15 modern living room ideas are perfect for anyone looking to upgrade their living room.
Modernizing your home is not as difficult as you might think, but you always need to plan and have a clear idea, especially when you are looking to hire an interior designer who will ask you for your requirements and vision.
So, save these ideas and design your perfect modern living room!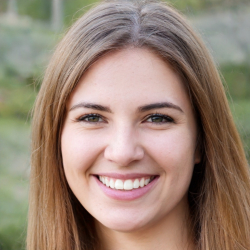 Latest posts by Maisie Park
(see all)