Vintage cottage living spaces are bursting with gorgeous original features like exposed stone, timber weatherboarding, and rustic beams. Create a design plan around these elements to make them stand out.
Second, look to nature for inspiration. Cottage design ideas should naturally incorporate earthy and subdued hues influenced by the surroundings because cottages are frequently surrounded by gorgeous nature.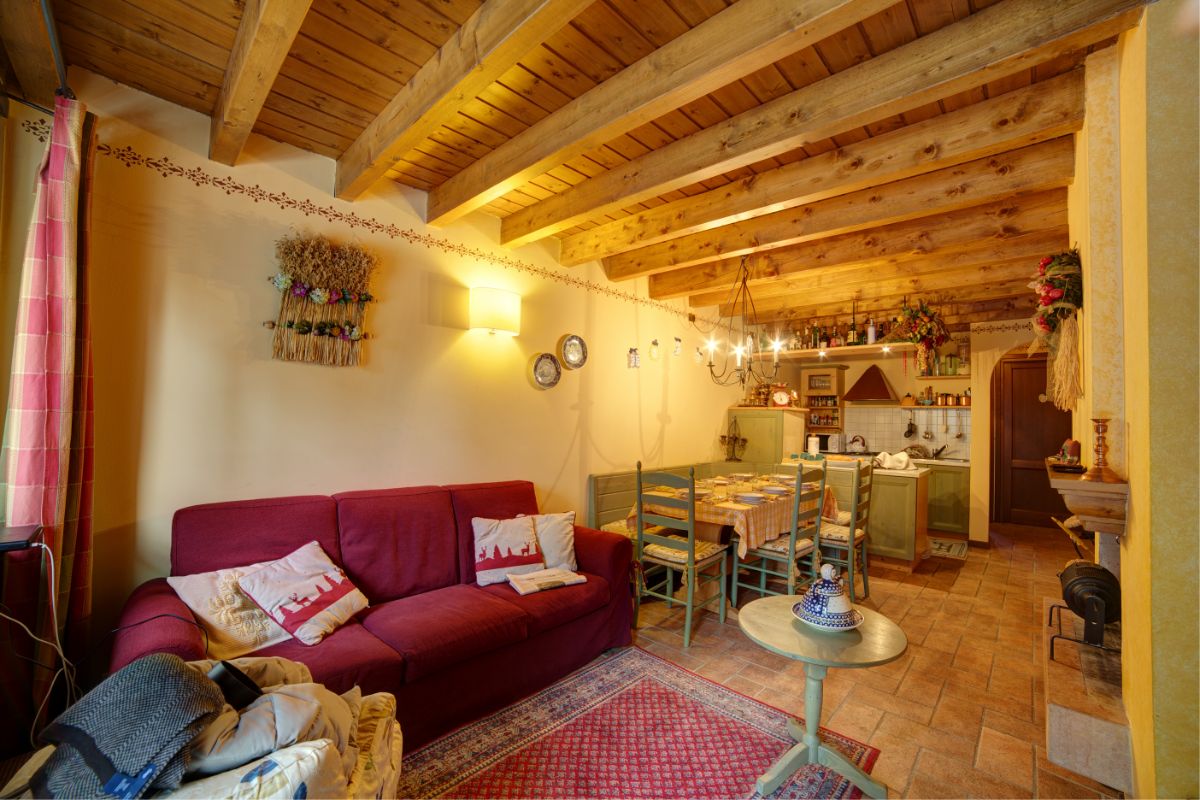 These are a fantastic base to build on, combined with neutrals to keep rooms serene and light. Natural-material furnishings with finishes in floral and animal designs, or traditional stripes and checks, will likewise exude timeless charm.
Modern cottage living room designs ought to be the centre of the household, the greatest spot to unwind while feeling relaxed and pampered. One of the best things about cottage living room concepts is that they are simple to customise to your taste.
Whether you choose to overstuff the room with exquisite furniture, clashing patterns, and bright colours or keep it simple with muted tones, raw materials, and plain fabrics, you will have a welcoming, unpretentious, rustic space that is entirely yours.
These living room ideas will be influenced by how you intend to utilise the room and whether it serves as your only sitting area or whether you have other spaces for entertaining and resting.
When looking at cottage decorating ideas, consider if you want a large space where the entire family can unwind or a little snug where you can relax and forget the day's troubles.
Do you favour a more relaxed vibe or an authentic and vintage cottage house look? Do you prefer vibrant colours, prints, and patterns, or do you prefer more subdued hues and straightforward shapes?
Once you have a general idea of the design, size, and intended function of your room, you can start the enjoyable task of refining your cottage living design ideas to create a charming, comforting area you'll enjoy spending time in.
This article will go through 15 of the best modern cottage living room design ideas to help you revitalise your living space and give it that rustic, comfortable, cottage style ambience.
15 Modern Cottage Living Room Design Ideas
1. Select A Classic, Plush Sofa
It all comes down to choosing furniture with a traditional curvy shape and fabric that compliments country cottage style, whether you adore sturdy Chesterfields or long for a high-backed armchair beside the fireplace.
To establish a traditional cottage living room, choose classic seating styles and soft, cozy fabrics. Smooth tweeds, warm wools, traditional checks, linens, or tickings are all acceptable choices.
2. Make Use Of Architectural Designs
Cottages are cherished for their original characteristics, including their inglenook fireplaces, flagstone floors, and rustic wooden ceiling beams.
If you're fortunate enough to own a home with stunning architectural details, it's a smart option to utilize them as the foundation for the interior design and build a plan around them that enhances their weathered patina.
Exposed stone walls, for example, really shine when contrasted against grayish blue tones, taking the spotlight in a neutral gray living room.
3. Natural Materials For Texture
Historic rustic cottages are frequently constructed using the stone or wood from the surrounding area they sit on, so what better way to honor their roots than to furnish them with rich natural materials?
Historic rustic cottages are typically entwined with the landscapes that surround them.
Select handmade pieces made from FSC lumber, cane, or rattan, and place a textured sisal or handwoven rug on the floor. The seating should be covered in natural textiles like wool, cotton, or linen.
4. Vibrant Color Scheme
A rustic living room should have a peaceful, upbeat color scheme because these rooms are meant to be places to unwind. Blue and yellow are perfect colors for cottage living rooms.
The color combination of gentle smoke blue and lemon yellow is stunning. Each of these hues has a soft tone that entices you into a space.
The yellow color is so vibrant and cheery, filling you with optimism and sunshine. Blue, on the other hand, is frequently associated with security and peace.
5. Wood Burning Stove
A living room wood burning stove is the one thing that a modern rustic living room must have. After those long rural walks, the fireplace is the coziest feature of the space that draws everyone in. It's the ideal location to take your shoes off, relax with your feet up, and unwind.
6. Mix Up The Furniture
Living room spaces are used for entertaining and socializing as well as relaxing, so it's a good idea to have a variety of flexible seats to accommodate visitors.
Mixing together styles and materials is a terrific way to achieve a rich, homey aesthetic. If you want a setting that has a little bit of the unexpected, you can blend a shelter arm piece, a button tufted element, and some amazing vintage discoveries.
Also, don't be afraid to let the area be eclectic; even if a design or color doesn't quite go with the rest, it still looks great.
7. Mirrors To Bring In Natural Light
A fashionable feature wall may be created by hanging a number of mirrors, which is a wonderful way to optimize natural light in smaller rooms. Use white framing on blue walls for timeless beauty; you won't be disappointed with this color combination.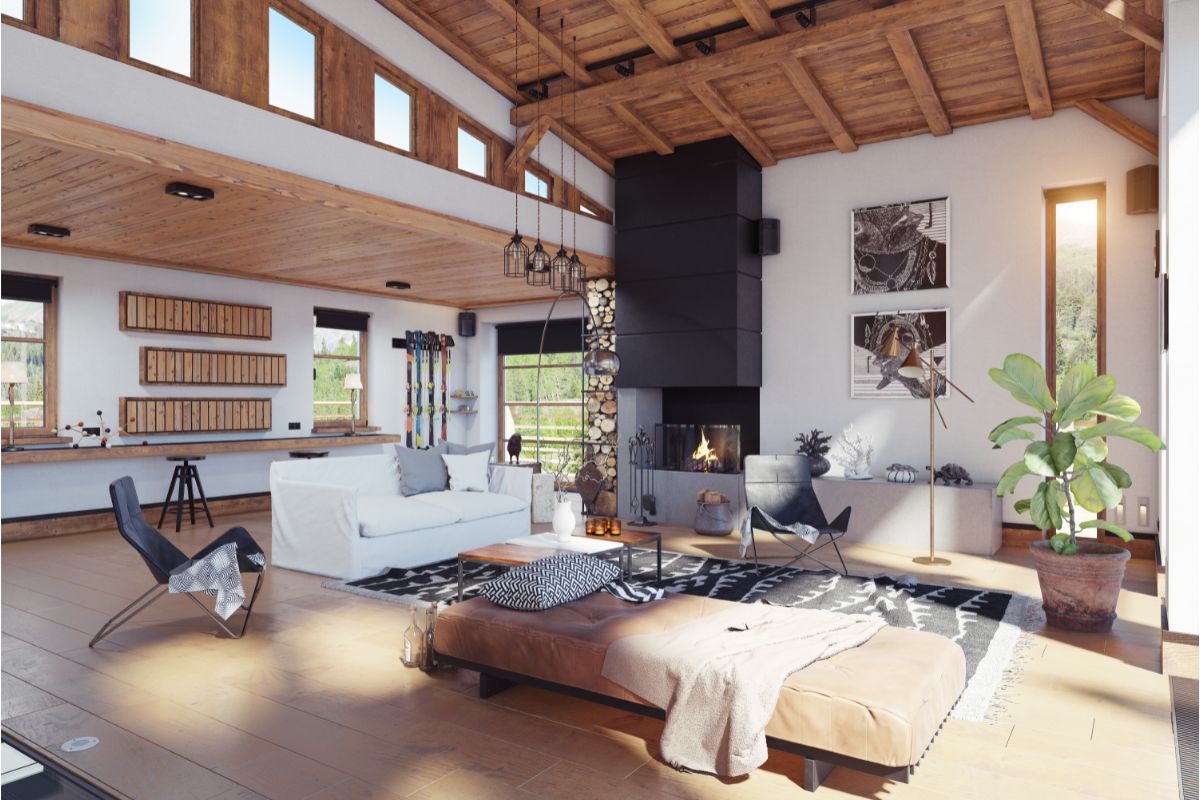 8. Install A Window Seat
What could be cozier than relaxing at your window seat with a hot cup of tea and taking in views of the countryside nearby? Cottages are about feeling snug and peaceful.
In a cottage lounge room, window chairs are a great addition for extra seating. The ideal spot to sit and enjoy a book while taking in the surroundings.
For the room to be truly comfy, be sure to build a really good, sturdy window seat with lots of cushions. To avoid obstructing the window seat, outfit the window with blinds or install drapes that backdraw the recess.
9. Neutral Shades
A simple method to make the most of any natural light in cottage living rooms is to choose white or off-white walls throughout. Cottage living spaces can be small and dark due to limited windows. This could make the space feel chilly and empty.
Make sure your furnishings have a variety of textures and neutral colors to combat this. Pair armchairs covered in an oaty, tactile linen ticking fabric with wooden parts that have been given a faded, light gray finish.
10. Bold Floral Prints
Cottage living rooms can feel bigger by remaining neutral, but that doesn't mean you couldn't add some bold patterns.
To add colors and textures to your area, try using flowery prints on your curtains and pillows. These prints are simple to change with the season and if your tastes change.
11. Floor To Ceiling Bookshelves
Adding floor-to-ceiling bookshelves to cottage living rooms will give them a cozy, homey vibe in addition to being useful for storage in tiny areas.
Even if we adore them, old cottages may be challenging to furnish because of their asymmetrical curves and absence of straight lines.
Therefore, hiring a carpenter to install custom shelving is a wonderful alternative. To establish a feature of them, you might even paint them.
12. Focus On The Curtains
Cottage curtain concepts are a crucial finishing touch to any design, even though they are sometimes disregarded. They control light, provide seclusion, and give insulation to drafty cottage living rooms.
Curtains or fabric blinds, or perhaps both, are among the best options for creating pleasant, homey rooms in cottages; their smooth pleats give a space a relaxed feel.
Additionally, there are several patterns to choose from, including bold botanical prints and country checks. if you are searching. A fading flowered linen is ideal for evoking a feeling of classic rustic charm.
13. Experiment With Darker Colors
Darker living rooms can look fantastic in cottages and serve to create a great cosy and cocooning environment.
Cottage living rooms are frequently on the smaller side, therefore we generally incline toward decorating with lighter hues.
When using deeper tones in your design, be sure to add lots of texture and a few accent pieces in vibrant colors to make the room pop. If you have a small cottage lounge room with low ceilings, don't be afraid to choose a rich hue.
14. Incorporate Antiques
An attractive technique to give a cottage lounge room personality is to decorate with antiques.
Antiques may be stunningly ornamental and assist in creating a narrative in interiors thanks to their faded patinas and rich past. To give the room texture and interest, utilize old fixtures, furniture, and items throughout.
15. Ambient Lighting
Cottage design is all about fostering a warm, intimate setting, so be sure to include lots of ambient lighting in the shape of table lamps and wall sconces in the living area.
The mood of a room is greatly influenced by the lighting. Put modest lights on dimmer switches and place them in the room's corners to subtly increase the appearance of daylight on particularly gloomy days.
Lamps may be a better option than wall lights for cottage lighting options for a sitting room because they can be readily plugged in to generate instant mood without affecting the structure of the house.
Final Thoughts
A gorgeously created modern cottage style living room functions as the ideal retreat, regardless of how busy and crazy life is or how quiet and peaceful it is.
After a hard day, a large sofa and a mound of plush throw pillows will beckon, inviting you to find some peace and quiet beside the fire.
It's easy to add a charming touch to your house with this traditional aesthetic, whether you're seeking inspiration for a modern cottage style living room or simply adore cottage accessories – hopefully, this article has given you some great concepts to begin crafting your perfect cottage-style nest!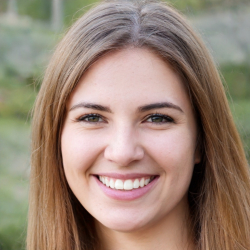 Latest posts by Maisie Park
(see all)