Coastal living room design is becoming more and more popular, as the calming effect of the sea is something everyone wants to bring into their space.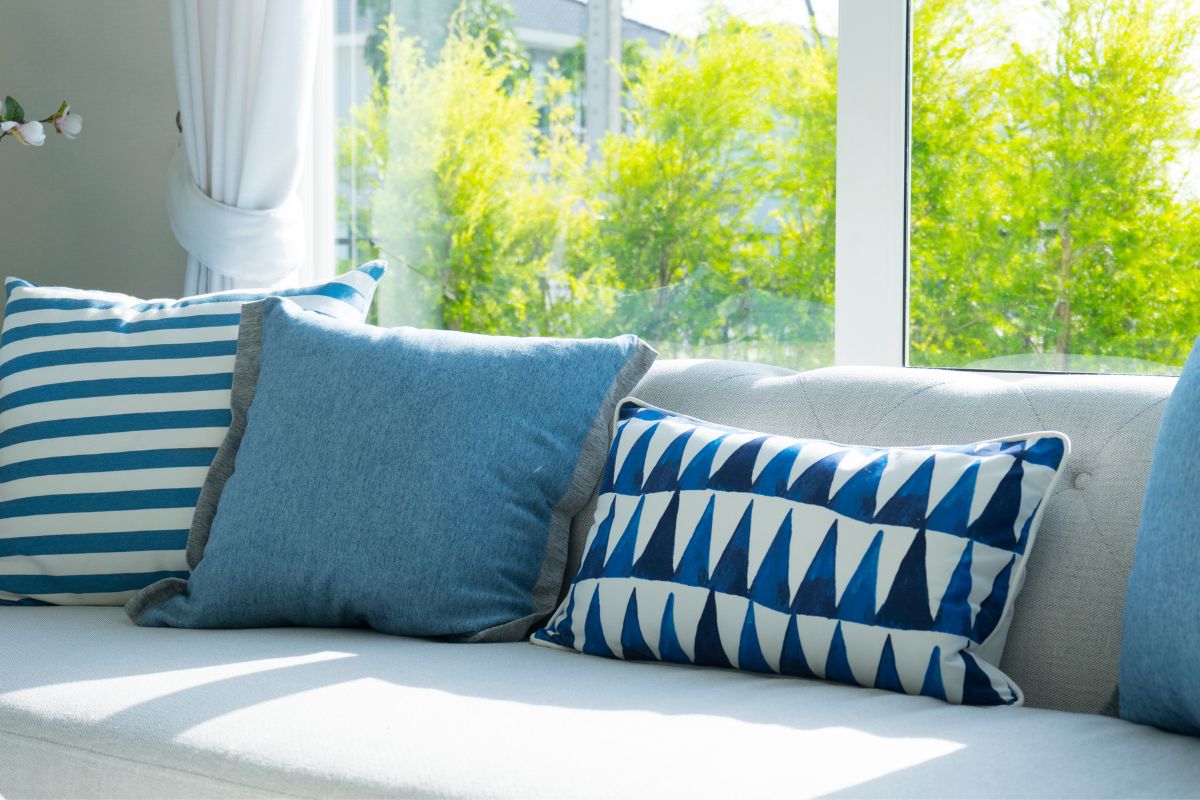 In this article, we have 15 amazing coastal living room ideas you can take inspiration from to create your dreamy living room space. So, keep on reading below to see how you can redesign your room!
There is a wide selection of lovely wallpaper options to pick from to strengthen the coastal aesthetic in your living room, ranging from simplistic blue and white lines to nautical patterns.
Based on the style you choose, wallpapers could be bright or artful when trying to establish a concept in space.
So, for example, a living room's wallpaper can feature a colored, brush-stroke effect and a sequence of blues and greys to make for a contemporary, coastal design.
Add some dark wooden shelving units that can serve as the foundation for your original elaborate designs using the same, coastal-inspired color combination to elevate the wallpaper in a lovely way.
When focusing on a concept for your interiors, searching for a handpicked work of art that will provide you with some color inspo and ideas is where you should start.
Using the hues and brushstrokes of a stunning piece of coastal painting as inspiration for your coastal living room design will result in an intricate and cohesive result.
The classy addition of grey, blue, and white for the home furnishings, gadgets, and artwork concepts becomes a valuable addition, producing a comfy coastal environment.
The lovely wave designs the artworks can have will also help with creating a serene centerpiece in the living room.
In recent years, interior decoration with shells has experienced quite a revival. These latest seashell trends represent a distinctive, contemporary take on conventional coastal home décor, ranging from bold shell prints and wallpaper patterns to scalloped tables and chairs and shell trinkets.
Three shell patterns can be incorporated into coastal living room concepts to produce a chic and modern coastal look.
The simplistic allure and shape of these natural objects can be supported through a variety of distinct items in the room, regardless of whether you opt for vividly colored shell flowerpots or a stylish shell pattern for a pillow or a coaster.
If you would like to incorporate a coastal concept but vaguely, using a carefully chosen assortment of furnishings and accent pieces can give your room a chic yet modest coastal decorative flair.
If you have a fireplace, you can add several subtle starfish artifacts above it together with a rounded mirror with a rope around it that also makes a subdued nautical allusion.
These design decisions establish a sophisticated, coastal-inspired area in the living room, setting the stage for additional concepts and layouts to produce a rich, contemporary look with personality and contrast.
Striped interior design is a wonderful option for both traditional and modern rooms. Adding a striped aspect to your coastal living room design ideas can give the space a chic, maritime vibe.
A simple striped sequence is a timeless and adaptable creative decision for furniture and textile materials in a home, whether you choose traditional blue and white, like some welcoming armchairs and recliners, or mix and match several stripes with varying sizes and hues.
Weatherproof wall paneling has a rich history of being utilized in places with extreme climates, especially on the northeastern coast of the United States.
However, using it in interior spaces, it sets up a light, relaxed space that makes you think of coastlines and sunny weather, as shown in this living room design.
If you go for classic hardwood paneling, it is extremely important to dedicate time to caring for it properly, so it's best to consult with a professional on how you can do that.
Using timber for a living room space is nothing innovative; it has long been a favored option given its timeless style, not to mention of course that timber is a highly durable material that improves with age.
However, if you believe that utilizing a large amount of timber in your residence will make it feel too conventional in a contemporary living room, you're wrong.
In a relaxing seaside living room, materials like timber add unique appeal. The room will then be an ideal one for gatherings and you can install some unfinished oak wood paneling on the wall surfaces.
This way, you will warm up the room while maintaining a calm, consistent color scheme throughout. Add a few throws and big cushions on the sofa and call your friends over!
Who says a coastal living room can't be created to provide both warmness during winter and freshness and serenity during the summer? With a cottage-style design, you can get both.
The fusion of darker colors and softer finishes creates a sense of continuity and richness while still helping to make the most of any available natural daylight.
Adding some horizontal or vertical cedar wood wall paneling can also help give the room a New England feel and contribute to the creation of a space that is serene and stylish, without being excessively adorned.
Over the past few years, modern coastal styles have come to the fore, and it seems that coastal aesthetics can be far more design-driven than you would think. For a modern look on the cottage living room style, avoid withstood and bucolic furniture pieces.
The conventional tones and artistry of vintage and shabby home furnishings have been cleverly updated with the emergence of contemporary lines and highlighting that add tension and a quasi-sculptural luxe to contemporary coastal designs.
A subtle fusion of light timber, smooth white paint, warm earthy colored furniture, and even some metallic details, like plant pots, coasters, or even chair legs can modernize your living room area and still make it feel homely.
Coastal interior design has had its moment of glory in recent years as it is the perfect blend of elegance and quaintness; it's like escaping to the wilderness without ever taking a step outside the city.
To achieve a peaceful elegance that will highlight the magnificent brightness of a coastal living room area all you need to do is adopt a 'less is more' approach and go for a simple color palette.
A great example is this refreshing color scheme of blues ranging from smooth hues of the summer sky to bolder denim. Match it with some brown furniture to bring the countryside to the city.
The decor probably wouldn't draw your attention, but that's exactly the point of this coastal design, that makes it feel as serene, and enticing as a sailboat on a calm sea.
Azure, indigo, and turquoise on the walls can make you feel like you are sailing on your deep couch which is perfect for cuddling or reading a book under the bright sunlight.
This comfy décor plan is echoing the intricate tones of nature and has been designed to blur the distinctions between indoors and outdoors.
A living room fireplace surrounded by real and faux plants can help create a lush centerpiece, while the restful chairs and sofa add to the garden-like atmosphere.
Try to recreate a real beachside setting by handpicking the perfect plants. Some suggestions are rosemary. We recommend getting some rosemary, sea kale, broad-leaved statice, cabbage palm, and blue fescue.
Soothing blue, a color that has always been widely used in the field of interior decoration, seems to be the color of the century for coastal interior decoration.
Soothing blue, a color that has always been widely used in the field of interior decoration, seems to be the color of the century for coastal interior decoration.
This dusty blue is both calming and energizing, and it lends itself to a wide range of design possibilities. When combined with crisp white, it produces a serene coastal vibe, whereas when used as a single block of color, it can be refreshing as a dive in the ocean.
Match this color combination with some earthy hues that you can add to the furniture for a cozier feel for the wintertime.
Draw inspiration from your favorite coastal spots to add a maritime touch to your interior decoration the modern way.
Other than tie-dye fabric and corals, the recent coastal aesthetic embraces tone color, themed works of art, soft linen, and nature-inspired illustrations, providing interior sophistication and curiosity.
When summer comes to an end, add warmth underfoot and dark-colored furniture combined with light colors for the ideal seasonal living room.
A white color palette will look great in a beach residence. White is a fantastically adaptable tone for your seaside living room, conveying quality, tidiness, and tranquility as well as assertiveness and elegance.
Adding some neutral brown colors will prevent white space from appearing clinical or inert. So, add a stylish brown wooden table and other raw materials to the room to make it livelier.
The Bottom Line
These 15 living room ideas are perfect for anyone looking to redecorate their living room with a coastal design. Regardless of whether you live in the city or by the beach, pick your favorite style and go for it!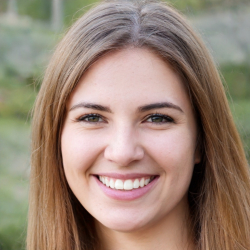 Latest posts by Maisie Park
(see all)