Are you planning on redecorating or redesigning your home? Maybe it's your kitchen or bathroom? And you've decided that you want to tile your walls.
Good choice, a perfect combination of tile and grout can achieve a really wonderful sleek, and stylish look for your home. 
But with so many options available on the market picking exactly which tiles or grout you want to use can be a little overwhelming.
I usually tend to find picking a tile a lot easier than picking the grout. After all, the tile will be the main feature of your wall.
With that being said, though, pick a grout that doesn't compliment your tile choice and you'll be left with a real makeover faux-par. 
You'll need to pick a grout that either contrasts or blends perfectly with your tile choice to ensure that your bathroom or kitchen walls look amazing.
In this article, we'll go over some of the choices you'll need to make to ensure that you have great tile and grout combinations, as well as my top tile and grout choices to give you a little inspiration. 
So without further ado, let's jump straight into it.
Style Choices For Tile And Grout
Okay, so when it comes to picking your tile and grout, you have three major stylistic choices to ensure that they'll work together. You can contrast, match, or neutralize. We'll look at these options in further detail now.
Contrasting Grout Color
You can choose to pick a contrasting color to your tile for your grout. This is a great option for patterned tiles where you can highlight and accent colors within them.
Or if you have a fairly plain and simple color palette for your tiles you can create a bit more of a statement with a contrasting color. Black and white tiles and grout is a great example of this. 
Matching Grout To The Tiles
If you adore the tiles that you've picked and want them to take pride and place, front and center, in the room you're decorating, then you may want to blend the grout in with the tiles by matching the color.
This can create a really seamless look and is definitely the easiest option of the three, as you need only color-match your grout. This works really well with gorgeous black tiles when you want that darker and sleek look. 
Neutral Grout Color
This is a great option that is somewhere in between the previously mentioned options.
When you want two different colors that don't blend together completely but are also not quite as statement-y, then a neutral color will be your best friend.
The trick is to make sure that the neutral color still compliments the tile that you are using to ensure it comes together well.
You may also want to compare the neutral grout color to the rest of the room to ensure that it doesn't stand out.
A neutral color may compliment the tile but not the rest of the room, and if this happens it will stand out quite obviously. 
Maintenance Considerations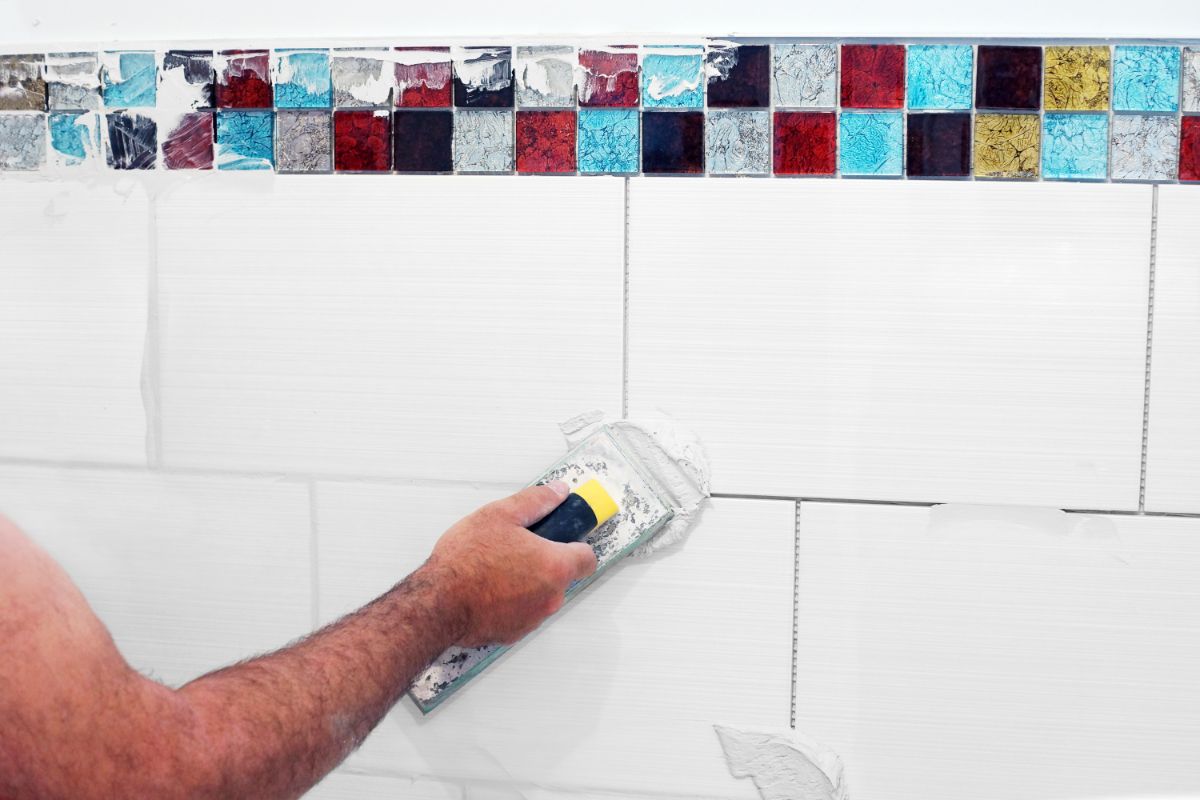 While color is also really important to consider, another thing that should be pretty high up in your considerations is how hard it will be to maintain.
Most grout colors are difficult to maintain, and this is mainly due to the nature of their location. 
Most often, it'll be your kitchen and bathroom that you'll choose to tile, and these are both high-traffic areas that tend to get wet.
Think about the floors, around sinks, by the shower. Dirt and water are pesky little things when it comes to grout and they can severely impact the color of your grout. 
Often, the advice that is given is to try and choose a color that is fairly close to the cover of dirt in these high-traffic areas, but then even dark colors like black still fall victim to color warping and fading.
This is because grout is essentially a grime sponge, and it'll soak up every last little bit of dirt that it comes into contact with. 
The only real way to combat this is to seal it correctly. So you'll want to ensure that you have a great grout sealer that will try and combat this option.
However, you will need to take into consideration that you'll have to upkeep the grout and it will need regular maintenance to stay bright and colorful. 
My Favorite Color Combinations
1. White Tiles & Black Grout
White tiles and black grout, in my opinion, are an absolute classic combination. It is sleek and stylish while still being fairly plain and simple.
It's always in so you won't have to worry about it becoming an old and washed-up trend in a couple of years' time.
I think this option also works much better than black tiles and white grout as it requires much less maintenance to clean.
Don't get me wrong, the black still fades a little with time but that is the only issue you'll have with this classic combination 
2. Gray Tiles & Gray Grout
I love the color gray in homes. It's not too dark that it makes your home dingy but it also isn't too light that the brightness hurts your eyes.
It's that middle ground and it's gorgeous. Gray tiles can be so elegant and I think using a gray grout helps it to really emphasize that color better than a contrasting or neutral color would. 
3. White Tiles & White Grout
Now, I'll prewarn you from the very beginning, this will require consistent maintenance and cleaning if you want to keep it looking as good as it does on day one.
But oh, is it worth it. It's such a fresh and crisp stylistic choice. I love this look in kitchens. It just makes them seem so much brighter, it's as if they sparkle and shine.
But as I mentioned above, it'll only stay that way if you are up for the challenge of keeping that white grout white. If you are not, then I'd opt for a different color palette as this will go dingy and dim with time. 
4. Gray Herringbone Tiles & White Grout
As I said earlier, I am a massive fan of gray with gray usually, however, when you have tiles in a herringbone pattern, things change slightly.
I tend to find that you need a contrasting color to really highlight that unique and visually appealing pattern.
In this case, if you were to go gray on gray, it would all blend together and you really wouldn't notice that striking pattern.
That is why I'd opt for a color such as white, though you'll need to maintain the upkeep of the white-colored grout. 
5. Marble Tiles & Neutral Grout
Marbled tiles are absolutely gorgeous, and you may typically assume that you would want a matching grout to focus on the marble, but I find that a neutral color emphasises that beautiful pattern so much better.
I feel like a neutral grout will really highlight the gorgeous pattern and will give you a chic and stunning look for your wall. 
6. Black Hexagon Tiles & Light Gray Grout
I love hexagon tiles, they just look so good. They work so well for flooring as well as walls and black ones in particular hold a special place in my heart.
Choosing a grout to pair with these tiles is a little more difficult because there are so many colors that go well with them. 
I did originally think about white grout, but I find that if you are using them for flooring, white it just way too much maintenance.
A light gray has the same affect as the white color, the only major difference is that the gray does a much better job at concealing all the dirt and does not take half as long to clean and maintain. 
7. Black Tiles & Black Grout
This is my favorite statement color pairing. Now, I recoginize that this is quite a dark look, but if that's what you're going for then you'll absolutely love this pairing.
It's so sleek and modern and can always be brightened up by the rooms accessories if you want to lighten it up a little bit. And the major plus here is that you won't need very much maintenance at all. 
8. Blue Tiles & Light Blue Grout
I think blue is a very bathroom color. It just works well. And using a pretty blue tile with a complementary light blue grout looks soft yet stunning.
It is the perfect combination for a bathroom and pairs really well with white accents for the bathroom decor. 
Final Thoughts
Hopefully, from reading this article, you have a much better idea of how to pick your tiles and grout. I would always start off with choosing your tile – these are the main focus point of your walls or floor.
From there you can then pick the grout that will work best with those tiles. You now know that you'll need to pick either a neutral color, a similar color, or a contrasting color. 
Remember to always look further than just your tiles, and think about the room as a whole and how these colors will tie in together.
Then you'll need to also consider the maintenance. Are you going to have the time to keep it clean? If not I'd opt for a darker color. 
Hopefully, my favorite combinations of colors has given you some inspiration and you'll have that stunning newly decorated room in no time.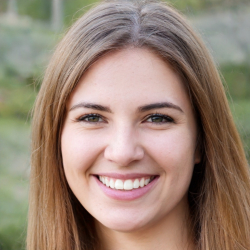 Latest posts by Maisie Park
(see all)