When most people think of white living rooms, they probably think of minimalist and ultra-modern homes. Although many white living rooms fit these descriptions, that doesn't mean that every white living room has to.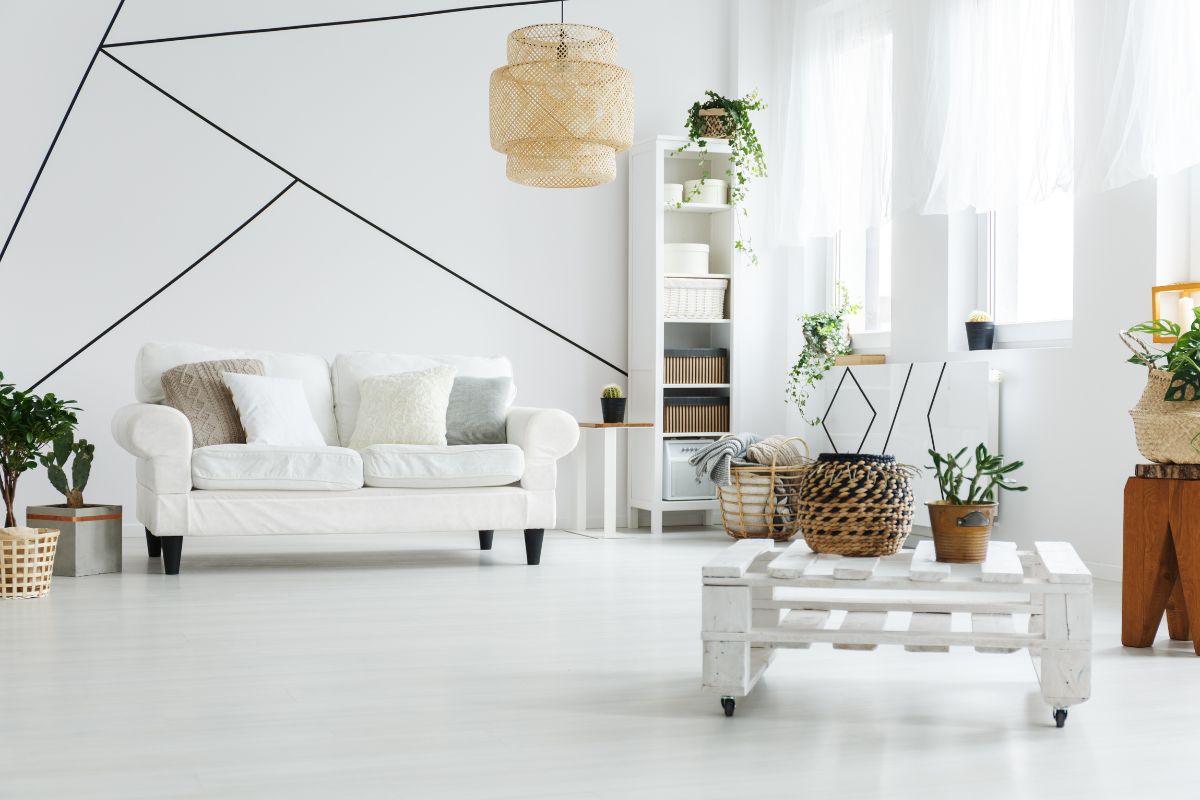 There are many ways you can incorporate white into your living room and it is a color that can suit living rooms of all shapes, sizes, and styles.
White can make your living room appear lighter and larger, and is a great base for a versatile living room that can change with the seasons.
In this article, we will list 15 white living room ideas that you're sure to love.
1. Pick The Right Shade Of White For Your Space
If you've ever looked at paint samples, you'll be aware that there isn't just a single shade of white.
Although white is a very distinct color, it still covers a large number of shades and choosing the right one for your room is of utmost importance.
Different whites will have different feels depending on how the light hits them and how big your room is.
Choosing the wrong undertone can leave you with a white living room that looks drab instead of bright and can cause a mismatch with your furniture and furnishings.
We recommend getting some paint samples and swatches and trying them out in your home before committing.
2. Choose Neutral Furnishings
Living rooms that are dressed in all white can look more like hospital rooms than something to relax in. You can avoid this clinical look while still keeping your room light by choosing neutral furniture and furnishings.
Opt for cream and beige furnishings instead of white ones. Light colored woods will also add some warmth to your room while keeping things light and a mix of textures will help.
3. Choose A Black And White Color Scheme
Opting for a black and white color scheme for your living room is something that can easily become a disaster, but when done correctly, makes for a stunning and stylish room.
Some of our favorite white living rooms utilize a monochrome design.
You will need to be very careful with the shades of white and black that you choose and how much black you use.
Make sure you have plenty of different textures and patterns in your furnishings as these will soften the contrast and bring the room together.
4. The More Texture The Better
We've mentioned the importance of texture in a couple of points already, but it's so important and such a universal concept to white living rooms that it deserves its own point, too.
White can be a very flat color and opting for white walls with white furniture can make your room look very cold and clinical.
You can avoid this uncomfortable atmosphere by mixing up the textures. Look for throws and rugs that have thicker and coarser material to go with your soft couch.
If you have plants in your room, choose rough terracotta pots instead of smooth ceramic ones.
5. Pick Some Statement Art Pieces
If you choose to paint all of your walls white, then you will need some color to break up the sea of blank walls. Art is one of the easiest and best ways to do this and large statement pieces look great when on white walls.
Large pieces of art will draw the eye and become a focal point for your room. They don't have to be explosions of color if you don't want them to be as even art rendered in neutral or dark colors will be effective.
6. Allow Your Sofa To Stand Out
You can have a lot of fun with bright colors in a white living room and one of the easiest ways to do this is by choosing a brightly colored sofa.
Many colors that wouldn't fit in other living rooms will work in a white living room.
We would recommend opting for bright and bold colors that have warm undertones to them. Consider reds and oranges, for example.
7. Use White On Architectural Features Too
White paint doesn't have to be restricted to your walls. You can also use white on any architectural features that your living room has.
White is a great color for highlighting these and bringing focus to them.
Fireplaces, light fittings, and wooden accents can all be painted white. This will not only keep your white living room theme consistent, but can also add some depth and texture to your white living room.
8. Paint Exposed Brick White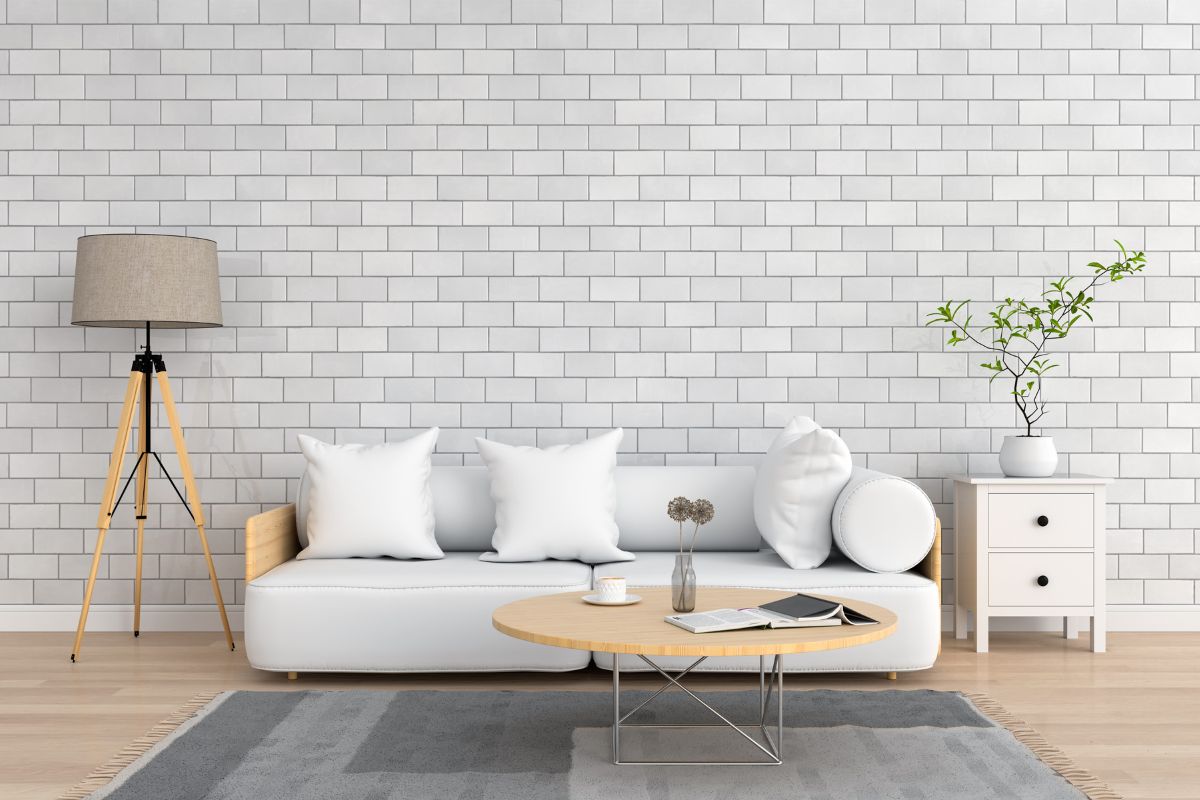 Following on from our last point, you can also paint any exposed brick in your living room white as well. Many living rooms that have a chimney have brick walls and brick looks amazing when painted white.
It can add a lighter and more contemporary look to a feature that can often look more old-fashioned.
Match your white brick wall with some natural wood, house plants, and lights for a complete look.
9. White Makes The Perfect Base For A Beach Theme
If you want to add a more relaxed and laid back vibe to your white living room, you can use it as the base for a beach or naval theme.
You don't need to decorate with sea shells or surfboards to achieve this look either!
Natural textures such as wood and rough cotton can add a nautical theme. Consider mixing in muted grays and blues to give the feel of a beautiful seaside cabin.
This can make your living room into a very chic and relaxing space.
White living rooms are perfect for Scandinavian-style decor. These have lots of natural wood and timber as well as plenty of greenery.
Consider bringing in naturally light woods or painting darker woods white. You can dress a wall with wooden planks and hanging plants to bring in that natural aesthetic. 
Many Scandinavian style living rooms take a less is more approach to decor, as well. They aren't overloaded with furniture or trinkets and instead favor a style that borders on minimalistic.
11. Opt For Different Shades Of White
In the very first point on this list we explained that there are many different shades of white and to pick the right one for your living room.
Once you have the correct core color, you can then use other complementary shades of white for the rest of your living room.
Couches and soft furnishings in other whites or mixed patterns will keep your living room light without appearing too clinical. Try to involve as many different shades of white as you can.
12. Introduce Patterns
Patterns will help you add the texture and depth that a white living room needs. We like the effect of painting three walls and white and then having a patterned accent wall.
Keep the base of the pattern white, but then match this with other muted colors.
Patterned and colorful rugs can add some balance to your room while also making it feel more warm and textured.
13. Think About A Boho Inspired Room
White is the perfect base for a boho-inspired room. If this is the style you're looking for, then choose white walls and accessorize with items made from wood, wicker, and other natural materials.
You don't need much decor with the boho style but don't be afraid to add as many plants as you can fit into your room.
14. Or An Industrial Room
Boho isn't the only popular style that works well with white rooms as industrial themed decor works just as well.
Although the two styles couldn't be more different, white is versatile enough to suit both.
Industrial-style decor is rough around the edges and often has an unfinished or damaged look to it and as white is a plain base, it works well with this style. Look for rough and patterned woods as well as stark metals.
15. Make A Statement With Your Lighting
White living rooms are already light and airy so you need to be careful with your lighting so that you don't make things too bright.
However, that doesn't mean that you can't make bold statements with your lighting choices.
You should avoid cold white halogen lights as these will make your room look very cold and unwelcoming. Instead, choose warmer toned light bulbs to make your room cozier and inviting.
We love freestanding lamps with stark metal frames as well as lights fitted to the wall, especially over art pieces.
Final Thoughts
In this article, we listed 15 white living room ideas that you're sure to love. Some of the ideas need a full room makeover whereas others simply change up your decor.
No matter what your personal style or your budget is, there should be something on this list that will help you achieve your white living room dreams.
We hope that you like the ideas and hints in this list and make a wonderful white living room.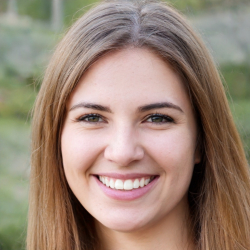 Latest posts by Maisie Park
(see all)