The living room is one of the most important rooms in the house. It's where you and your loved ones are going to be spending most of your time, and you want to make sure that it's the perfect place to relax and unwind.
Designing the perfect living room can be quite a challenge, especially if you don't know where to start. Though it might not be your first choice, a great color scheme for the living room is actually gray. It's a very versatile color that has a lot to offer when it's used right.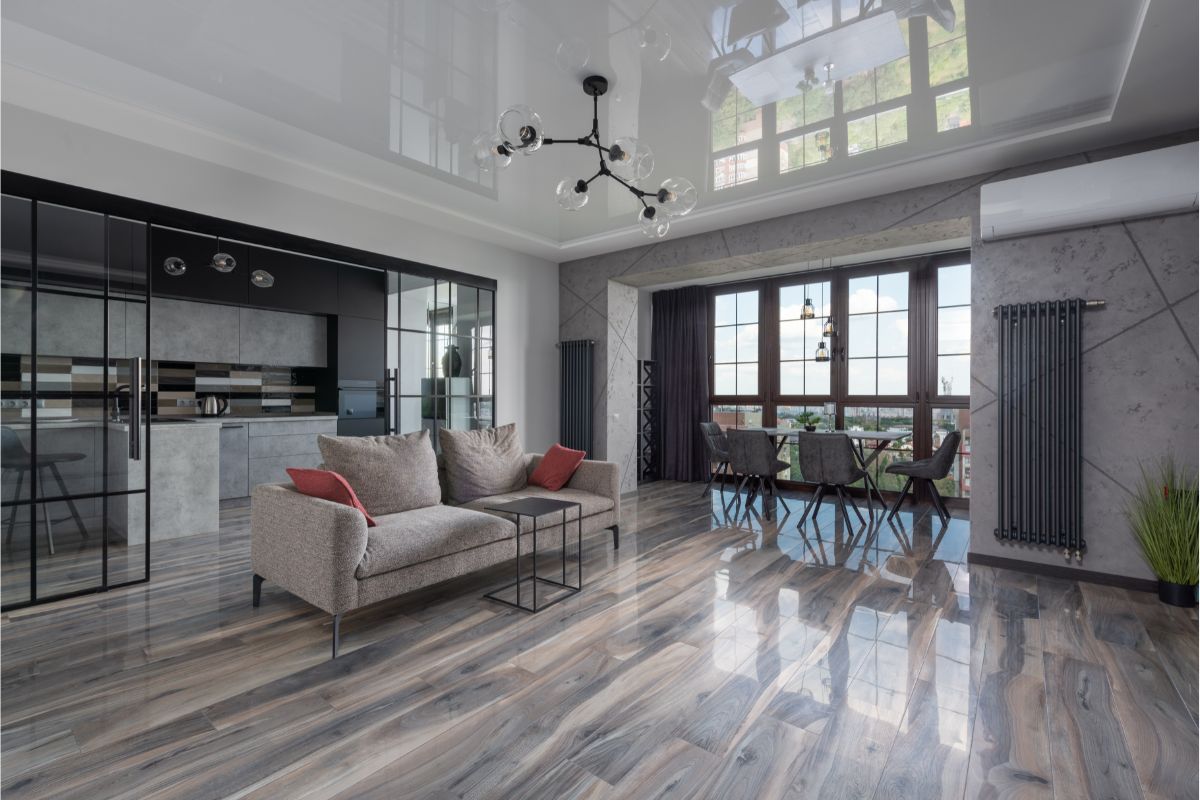 We've put together a list of 15 gray living room ideas that you will absolutely love. So let's take a look at them!
1. Pair Gray With Purple For A High-End Look
A great color that pairs beautifully with gray is actually purple. You might be raising your eyebrows at this idea at first, but once you see them together, you'll definitely be more into the idea!
If you want your living room to look a bit more regal and luxurious, then this could be just the design idea that you need. It will leave a fantastic impression on any guests who come over and you will receive lots of compliments for this high-end look.
2. Experiment With A Two-Toned Look
If you can't choose between light gray or dark gray for your living room, then remove the choice completely by using both!
Keep the lower half of your walls the darker shade and use the lighter shade for the top. Two-toned walls give the whole room a uniform and sleek vibe without being boring. The addition of two shades of the same color will really give your living room a unique edge.
3. Use Books To Add Pops Of Color
Gray is one of those colors that goes with practically anything, so if you have a gray living room, you can definitely add more to it by incorporating your colorful objects and items into it.
Add some beautiful white shelves and put your colorful books on them to really make the whole room pop with color. The color from the books will stand out from the gray walls, but it wont clash with them at all.
4. Add Some Silver To The Gray
Another color that works really well with gray is silver. They are similar enough that they don't clash but different enough that they complement each other really well.
If you want to give your living room a metallic vibe, this is a great idea to go for. Metallic silver also looks wonderful in the natural light of the day, so if you have subtle hints of silver all around the room, you're sure to leave a wonderful impression on any guests you host there.
5. Use Gray As An Accent Color
If you don't want too much gray in your living room because you're worried it will be too dull or too intense, then a great way to combat this is by using gray as an accent color.
Whether you want it to be an accent wall or just the color of your accessories, it will bring the whole room together and add a whole new depth and dimension that you may have been missing in the first place.
6. Add A Pop Of Color With Yellow
This is a bit of an out there suggestion, but if you want to be bold with your living room design, then yellow in the right tones works really well with gray.
This is a great choice of the design if you want your living room to have a small splash of color against the neutral gray tones without going overboard. It works best as an accent color so don't just add it in randomly!
7. Be Even Bolder By Adding Black
If you want to go the complete opposite way and use darker shades instead, black pairs absolutely wonderfully with all the different shades of gray.
Whether you have a dark gray living room or a light gray living room, using black as an accent or accessory color can make the whole room look sleek and modern.
Yes, black does usually make a room look smaller, but if you use it sparingly and in all the right places, it will do more good for your living room than bad.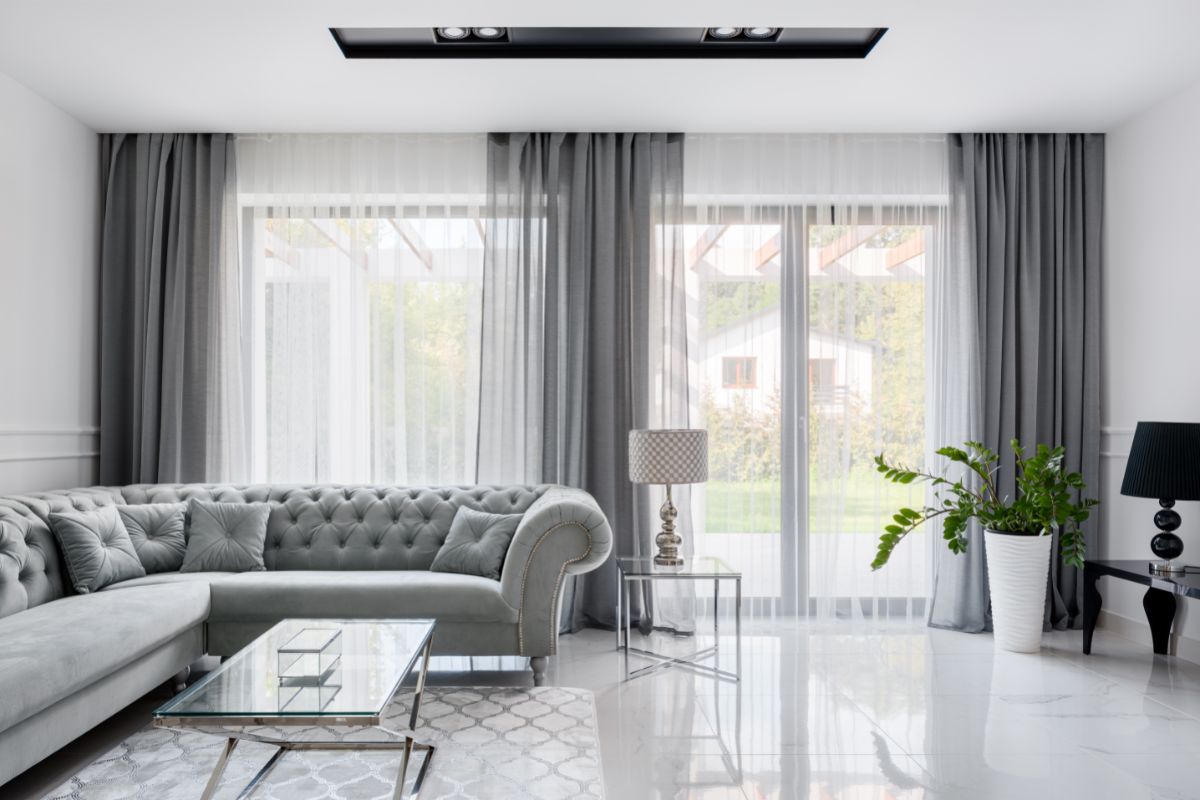 8. Go Rustic With The Inclusion Of Wood
Once you have all the gray areas of the living room sorted, make the whole space a bit more cozy and rustic by including wooden flooring.
It's a simple change that really transforms the whole room. On top of this, add in a beautiful rug that matches the gray walls so your feet will be cozy too! You can't really go wrong with wood flooring, just make sure whatever shade you choose matches the rest of the room.
9. Get Natural With Plants
This idea works with practically any color scheme, and gray is absolutely no exception. Plants can really give your whole space a cozy and natural vibe that is sure to keep you feeling relaxed and centered.
Real plants are always the best option to go for, but if you don't have the time to maintain them or you don't have much of a green thumb, there are plenty of fake plants out there that look just as good as the real thing!
This is a great aesthetic design that can transform the whole feel of your living room.
10. Add Some Quirky Wallpaper To Your Ceiling
Lots of people turn their nose up to the idea of putting wallpaper on the ceiling, but when you find the right design, it actually transforms the whole space and suddenly you'll want to put wallpaper on the ceiling in every room!
There are quite literally thousands of wallpaper options out there, and you won't find any shortage of gray options. You can find a wallpaper that completely matches the vibe of your already existing living room (Also check out Long Living Room Ideas) and transform it into the perfect space.
11. Give Your Gray Room Some Depth With Paisley Print
Paisley print is a classic and popular choice for many homes because it's not too out there, but it also adds a bit of depth to the room. The gray paisley print really transforms the average one-colored walls and gives them a bit more personality.
Another great thing about paisley print is you can get it in many shapes, sizes, colors, and designs, so you're sure to find something that completely complements your whole living room.
Adding in paisley print is a great way to make your living room look less plain, without taking too much of a risk. If you really don't like the finished design, it's not too much of a headache to change.
12. Bring Gray Furniture Into Your Living Room
If you'd rather not mess around with the floors, walls, or ceiling, then another great way to incorporate gray into your living room is to make all the furniture gray.
Gray furniture will give your whole living room a modern and sleek vibe, and because the items will all be gray, they will pair with practically any other color.
If you want to leave the walls white, the gray furniture will give the whole room a bit more depth that you may have been missing. 
When all your furniture matches it's incredibly satisfying too and it makes the whole space look a bit cleaner!
13. Add Layers By Using Lots Of Textures
If you're dead set on using all gray in your living room, then you're going to have to find other ways to give the room depth so it doesn't all look flat and blended. A great way to do this is to use lots of different, contrasting textures all around the space.
From hard textures to soft, to furry, to wooden, there are honestly so many different textures you can play around with, all while staying within your gray color scheme.
14. Gray Also Works Really Well With Pink
Another great color that combines perfectly with gray is pink! You can play around with the different hues and shades to find a color combination that works best for you.
This is a great way to add a bit of color to your sleek gray living room.
15. Mix & Match Different Trends
If you like to keep up to date on design trends, then a great thing you can do is mix & match them while you stick to your gray tones.
Play around with combining trends, like industrial and retro, or geometric and floral to create a whole new look that no one else is going to have.
Conclusion
Gray is a great color to use in your living room because it is incredibly sleek and incredibly versatile. There are no shortages of ideas you can use to make you gray living room look fantastic.
Try some of these ideas out for yourself and see which ones work best for the vision you are trying to go for!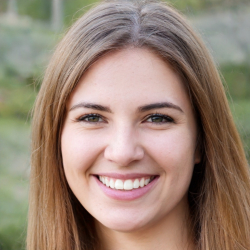 Latest posts by Maisie Park
(see all)