What color is regarded as neutral? In essence, neutral denotes the absence of color. Neutral colors like beige, white, taupe, black, gray, and various hues of white give the impression of being colorless.
But in many applications, these hues frequently have undertones that call for the same level of consideration as when using color to decorate.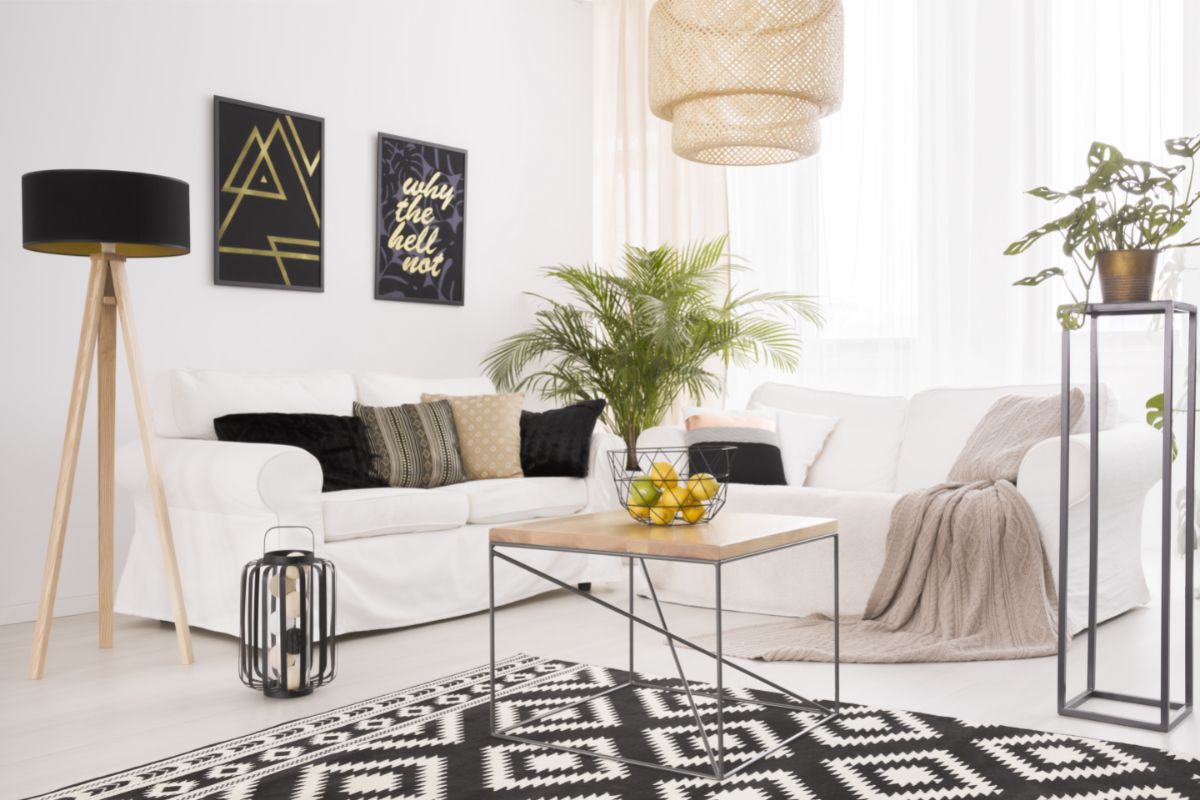 There is much disagreement over what constitutes a neutral when it relates to neutral room ideas; some people think they are colors like white, ivory, gray, taupe, khaki, and beige that don't appear on the color wheel.
According to other interior designers, if one color dominates a space, it turns into a neutral and lets other items stand out proudly.
To do it properly, it's crucial to know the basic pigment that best suits the amount of light that a space receives. In general, neutral room ideas are peaceful and simple to decorate with because they go with just about any other hue.
The ideas in this article are great design options to consider while searching for living room color schemes.
These are the newest neutral lounge room ideas that will pleasantly complement stronger, deeper traditional tones or combine with vivid contemporary colors like lime, cobalt, shocking pink, and acid yellow.
Consider using one of our calming, contemporary living room designs as the foundation for adding accent colors. Color schemes that are neutral can be employed for a variety of interior designs and are simple to maintain.
Keep reading to discover how to kit out your perfect neutral living room space (Also check out Long Living Room Ideas)!
15 Neutral Living Room Design Ideas
1. Use Natural Materials
Maintain a neutral color palette with warm touches provided by natural textures and bursts of color provided by accessories.
Some of the most adaptable and stunning colors available are described as neutral, which is such a dull word.
Neutrals are among the most cherished and recognisable hues in nature. They mostly consist of the colors of the natural resources from which we construct and adorn our homes, such as the calming hues of stones, clay, sand, wicker, and wood.
2. Keep It Cool
As your room plan develops, you have the freedom to experiment with various accent colors, intriguing textures, and beautiful finishes thanks to a soft palette of warm, blended neutrals.
In a bigger living room, a modern, square-style sofa can be used to divide a seating area or tucked into a corner.
You have versatility with a design that features a detachable cover and an area for the footstool. Straight-legged sideboards in traditional oak will complement a variety of décor styles and other spaces.
3. Add Wall Panels
With a trendy wall paneling design, you can give bland walls more definition. Limestone, lichen, and sage are revitalizing and calming color combinations for your living area.
To create a calming concept, choose a light shade of limestone-colored paint for the walls and then layer various but tonal tones of pale green and warm oak through the furnishings.
If you top a chalky white couch with cushions featuring natural designs, the space will get a strong emphasis. By combining artificial plants with in-season real flowers and adding eye-catching big botanical prints as accessories, you can bring the garden indoors.
4. Play With Tones
Pure, harmonious white and cream hues are a classic design motif. Create a modern living space that is fresh and at home in either the city or the country by combining textures with abstract patterns that are inspired by nature.
Combine natural woven cloth with bits of wood on bookshelves and table tops to give the overall design a grounded feel.
5. Make It Rustic
A traditional living room design works nicely with a calm, neutral color palette. A relaxing country color scheme is created by blending tones of soft white and bone enlivened by richer accents of taupe.
To avoid neutral feeling cold and uninviting, simple additions of bare wooden furniture with tactile materials assist to build a cozy and inviting vibe.
6. Adorn The Walls
The ideal backdrop for bookshelves, exhibiting art and accessories, or just as a useful lounge room storage idea are neutral walls. The walls' gentle, chalky tones keep the room from seeming overrun by too many ornamental accents.
A neutral wall, like one in an art gallery, complements the objects placed against it and creates a grounding effect.
7. Emphasize Color Pops
If adding an accent color, keep it simple to maintain the cohesiveness and well-coordinated of the overall design.
Vibrant yellow accents offer warmth to this otherwise neutral living space, whilst black furniture with small objects create a startling contrast for a more monochrome appearance.
8. Entertainment Station Backdrop
Ideas for painting a neutral living room produce a stylish and completely relaxed atmosphere. Afraid it could look too plain?
To achieve an effortlessly fashionable backdrop, choose specific portions of the room, such as a TV storage area or chimney breast, to color in a deeper shade. Then, employ a variety of contrasting textures & hues in couches and accessories.
An already crowded storage wall and TV is not overpowered by the neutral tones of mushroom and taupe.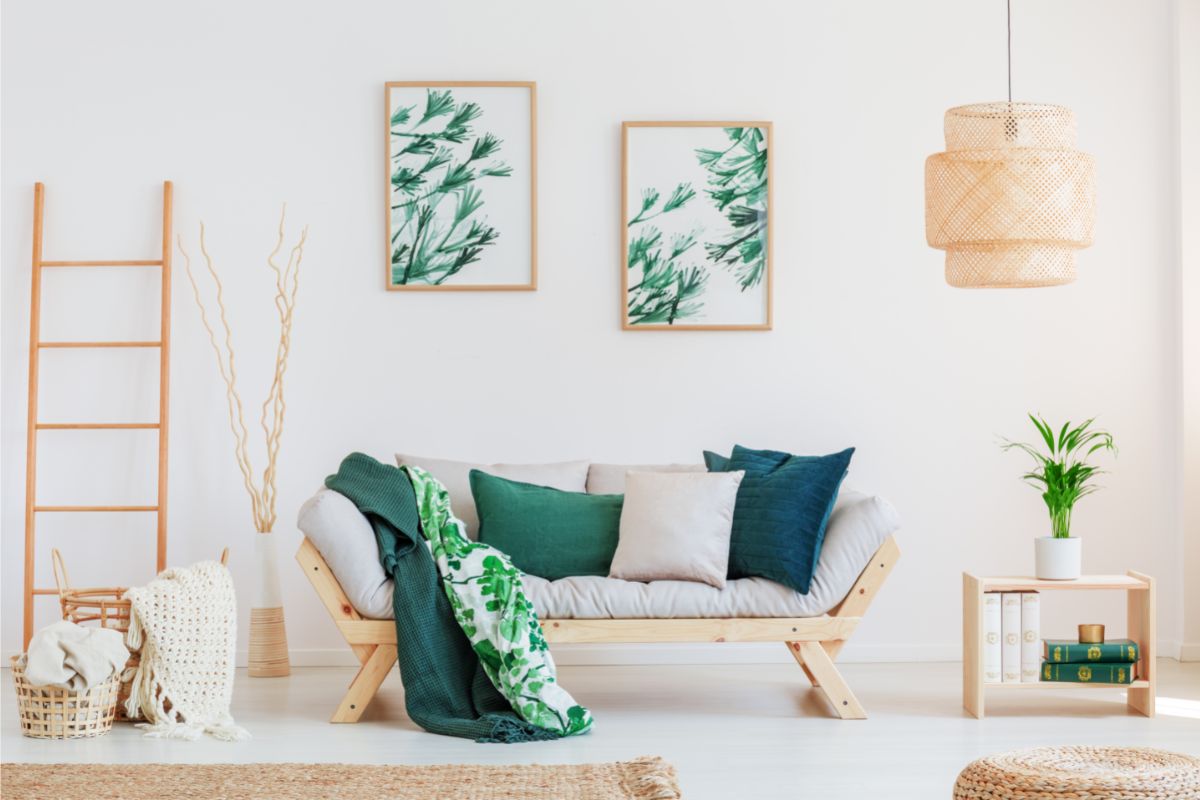 9. Focus On The Furniture
A super-squishy sofa in a neutral color has to be the star of this space. Instead of stuffing the room with side tables, paint the walls a cozier neutral for a cozy effect and add a large coffee table that everybody can access.
10. Incorporate Floral Designs
Pack a neutral design with floral accents to add some wow factor. A neutral lounge room can serve as the perfect backdrop to emphasize the natural splashes of color that come with gorgeous flowers, whether it be through soft floral fabrics or actual vegetation.
In some lighting conditions, the neutrality on the walls will appear to reflect the colors of nature, adding depth to the hue.
11. Use Furniture To Add Warmth
Select a warm-toned, neutral wall color that can be complemented with splashes of vibrant accent color from furniture and accessories.
A burnt orange armchair works as an excellent illustration of the way a neutral sitting room can be elevated by straightforward furniture additions in vivid color, letting the armchair stand out more due to the tranquil neutral background.
12. Add Texture
Add tactile objects for warmth and intrigue because a space lacking texture can appear flat and lifeless. Get the linear style with thin-gauge shirt and pajama designs; they're ideal for smart-casual seating areas.
Warmth and coziness are abundantly added by layering voiles, cotton, cord, and canvas twill on furniture, soft furnishings, and curtain treatments.
Country stripes are given a contemporary makeover in a variety of widths and scales, while timeless "chino" tones lend this design an easy charm. This kind of style blending gives a room rhythm.
13. Artistic Pieces
Invest in significant pieces from many eras to create a high-end look. In a discreetly lavish living room, tones of linen and taupe delicately meld with a gorgeously elaborate stone fireplace and historical coving.
The light from the bay window shines on a pair of exquisite armchairs, emphasizing their feminine paisley-print fabric. The iron-framed mid-century chair creates a chic contrast to the more classic furnishings.
14. Accent Colors
A few striking black accents can give definition to a neutral décor. Black lounge room ideas can add some sharp, modern flair to a largely neutral living space.
Keep finishing touches to a minimum to keep the overall design simple, subtle, and more in the trendy loft apartment style.
Black borders and piping on neutral cushions give a stunning accent touch without appearing heavy or overdone.
Use clusters of monochromatic canvases and graphic prints in thin black frames to decorate a wall. Use patterned glass, pottery, and lampshades as subdued black accents.
15. Give It A Country Look
Add bold design classics on a backdrop of white walls to enrich the space. A rustic living room concept pairs warm aged leather with rich claret and red hues. Tea-stained linens portray flowers in great detail; lovely curtains best display the pattern.
The country house vibe is enhanced by a plush leather sofa with a button-back, and the elegant, vintage-inspired lamp stands and mirrors give the impression that the items have been collected through time.
Final Thoughts
With a neutral background, you may experiment with accent colors in your accessories, carpets, furniture, and window treatments.
With the flexibility to add seasonal hues through your choice of furniture and decor, neutral walls can ensure that the space feels timeless. The simplest methods to introduce vibrancy to your neutral living space are through furnishings and accessories.
Neutral walls produce a peaceful quiet that frees you to add patterning and color without detracting from the simple background.
Given the adaptability of neutral cream, beige, or light taupe walls, the options are essentially limitless; it all depends on the aesthetic you're going for.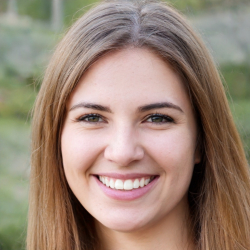 Latest posts by Maisie Park
(see all)