When you think of stone fireplaces, then you probably imagine a snow-covered chalet somewhere in the mountains.
But stone fireplaces aren't just for remote hunting lodges. The variety of stone fireplaces available means that they can fit with almost every home.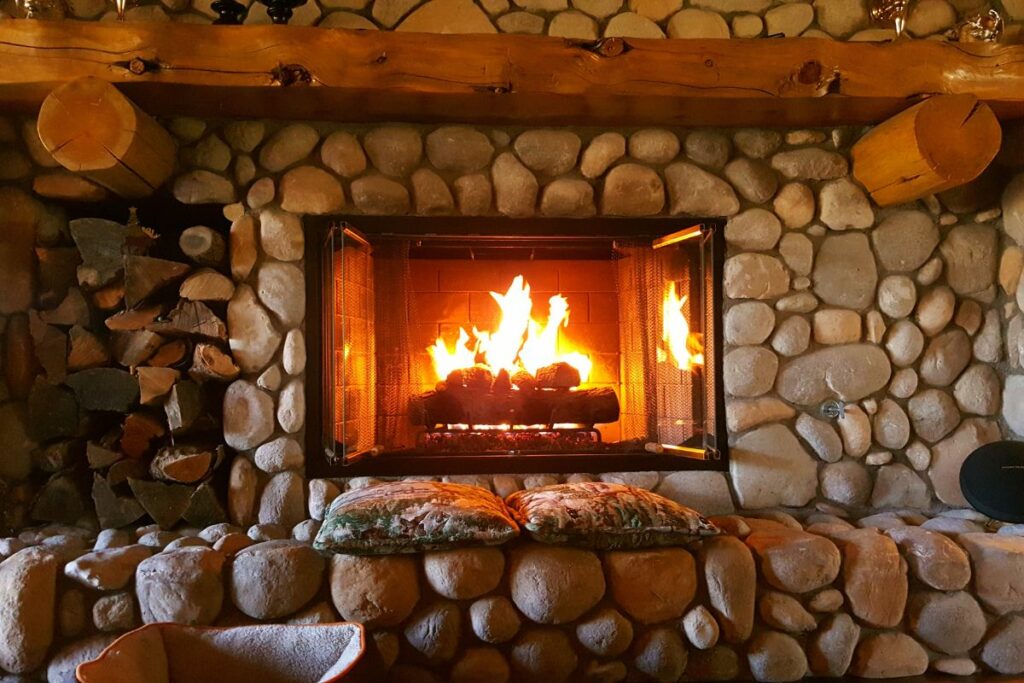 From a classic, minimalist fireplace to a more rustic fireplace design, stone fireplaces can be adapted to work in every space. We take a closer look at some stone fireplace ideas that will inspire you to create a cozy atmosphere in your living room (Also check out Men's Living Room Ideas).
One of the easiest stone fireplaces to install in a home is a simple and plain fireplace which can be adapted to your lounge's decor. With a minimalist stone fireplace, you can choose any type of stone and it can be matched with your home design.
With large stone slabs, these plain fireplaces can create a focal point in your living room and it fits into your home without being too overwhelming.
Depending on the space where you want to install your fireplace, you can also choose different sizes.
Smaller living roots typically work better with small stone fireplaces, whereas large living rooms can accommodate also a larger fireplace as the center of attention.
The rustic fireplace design is what has made fireplaces so popular over the years. They have a beautiful stone texture and create a focal point in a room.
Even if you are not living in a mountain chalet, you can create a rustic stone fireplace with local stone and some wide grout lines.
If you want to go rustic and natural, then it's a good idea to speak to local stone masons to find out what stone would work best in a home.
Some types of stones aren't suitable for a fireplace, so check with a fireplace professional to make sure that you get the right stone.
Your stone fireplace doesn't have to be flashy or bold. You can also go for the more neutral and understated style. If you want a more neutral fireplace, then it's best to use a lighter color combined with smooth stone.
This can easily match with the rest of your room's decor, and neutral fireplaces are great even when you decide to change your living room interior design.
If you have a small lounge, then a smaller fireplace isn't just the best space-saving option but it also integrates into your room much better without drawing too much attention.
Small fireplaces are also ideal when you want to reinstate an existing fireplace and you want to spruce it up with a nice new stone look. Then it's a good idea to start with a small fireplace.
When you put a stone fireplace into larger living rooms, then it can look lost, especially when the ceiling height is relatively tall. For larger spaces, you can create an entire stone fireplace wall that seamlessly integrates your fireplace.
This creates a great feature wall in your lounge and it also allows you to hide the fireplace and make it less of a focal point.
This fireplace idea isn't just suitable for living rooms but you can also design an entire stone wall with fireplace in a bedroom or dining room.
This bold statement fireplace isn't suitable for every space as it takes up a lot of space in a room and it's also a strong feature. Standalone fireplaces always stand out and they are almost a piece of art in themselves.
Standalone stone fireplaces are ideal when you have a large room and you want to divide the space. As the fireplace will give off heat to both sides, you will be able to enjoy the cozy warm feeling wherever you are in your living room.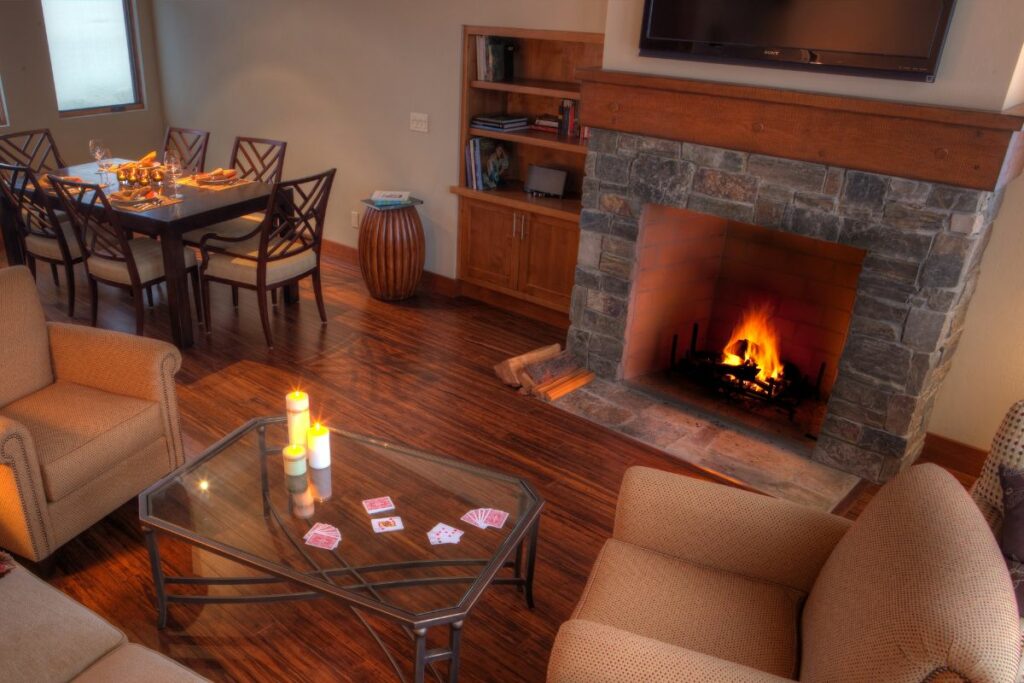 If you are not keen on having a lot of stone in your living room, then it can be worthwhile trying to add a stone trim around your fireplace.
You don't need to place a lot of stone to make an elegant border. Feel free to combine it with some wood to make your living room look a little more rustic.
You can also go the other way and keep your fireplace trim extremely simple with just a single trim line of stone.
Depending on the type of stone that you choose, this will add some elegance and interest to your fireplace.
One of the biggest advantages of stone fireplaces is that you can paint them very easily in a color that matches your living room decor. Whenever you want to change your lounge design, you can also paint your fireplace with the right color.
Over the years, fireplaces with stone get dirty and some might not be worth restoring. Even if your fireplace is older, you can always paint the stones to add a dash of color to your living space.
A stacked stone fireplace is essentially a fireplace which can run all the way up to the ceiling with stacked stones.
This design can create a great feature and focal point in a room and it also provides some texture contrast to the rest of your neutral decor.
Stacked fireplaces are typically found in larger living rooms with a more contemporary design where the fireplace can stand out.
Not every living room has enough space to accommodate a fireplace, not even a small one. That's where you might want to consider an angled stone fireplace.
You can then make use of any corners or oddly angled walls in the room that would have been otherwise left unused.
A corner stone fireplace can be an attractive feature fireplace in a living room and you can gather all the family around it for Christmas and other occasions.
Nothing says more luxury than marble, and a marble fireplace is just pure luxury. Marble is one of the most expensive stones you can get, and it also comes in a range of colors and patterns.
For the best minimalist look, it's a good idea to choose a single marble slab which creates a neat surface. Marble stone is ideal for a fireplace and it adds elegance and a little bit of decadence.
If you don't want to create an entire feature wall for your fireplace, then you can also build up the stone to just half of the wall height. This is typically a good height to place your TV or any piece of art above your fireplace to create a more cozy atmosphere.
It's important to keep in mind that you don't bring the stone wall higher than your fireplace's firebox to ensure that the fireplace is still safe.
With a half-wall fireplace, you can create a contemporary fireside that fits in with every decor.
If you don't have a really high ceiling but you still want a standalone stone fireplace, then a wide stone fireplace which stands on its own can be a great option.
This type of fireplace is ideal for standard 8-foot ceilings. Simply create a standalone fireplace that is shorter and wider. The squat fireplace design will make your room look lightly larger and it doesn't make the lower ceiling height stand out.
This will turn your fireplace into an eye-catching centerpiece in your living room and you can decorate the space around it to match with your interior decor.
With tan fireplaces it is all about blending your fireplace into the rest of the room. This is one of the best options to hide your fireplace and don't make it a strong feature.
Tan stone fireplaces also brighten up your room as they feel a little Mediterranean. This can give your living space a luxurious feel. Plus, a tan fireplace also combines very well with almost any other color because it is such a neutral fireplace.
This means that a tan colored fireplace is ideal for any room where you already have bold colors.
It doesn't have to be all about stone when it comes to installing a stone fireplace. You can also integrate other materials that you may already use in your living room.
Different types of stones work well with different materials but one of the most common materials used with stone fireplaces is wood. You can use a range of different woods matching with your marble, granite or other stone fireplace.
Another material that works well with stone is metal. You can add some metal color accents, such as copper or brass decorations to make your fireplace more interesting.
If you want to add a more luxurious touch to your room, then you can also add a metal trim around your fireplace.
Final Thoughts
Stone fireplaces come in all variations and sizes, so you can find the right fireplace that matches your living room design.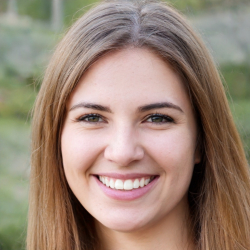 Latest posts by Maisie Park
(see all)