The idea of a black living room may make you think of gloomy basements and old, unused rooms, but this couldn't be further from the truth.
If decorated and designed correctly, a black living room can look stylish, glamorous, and cozy all in one.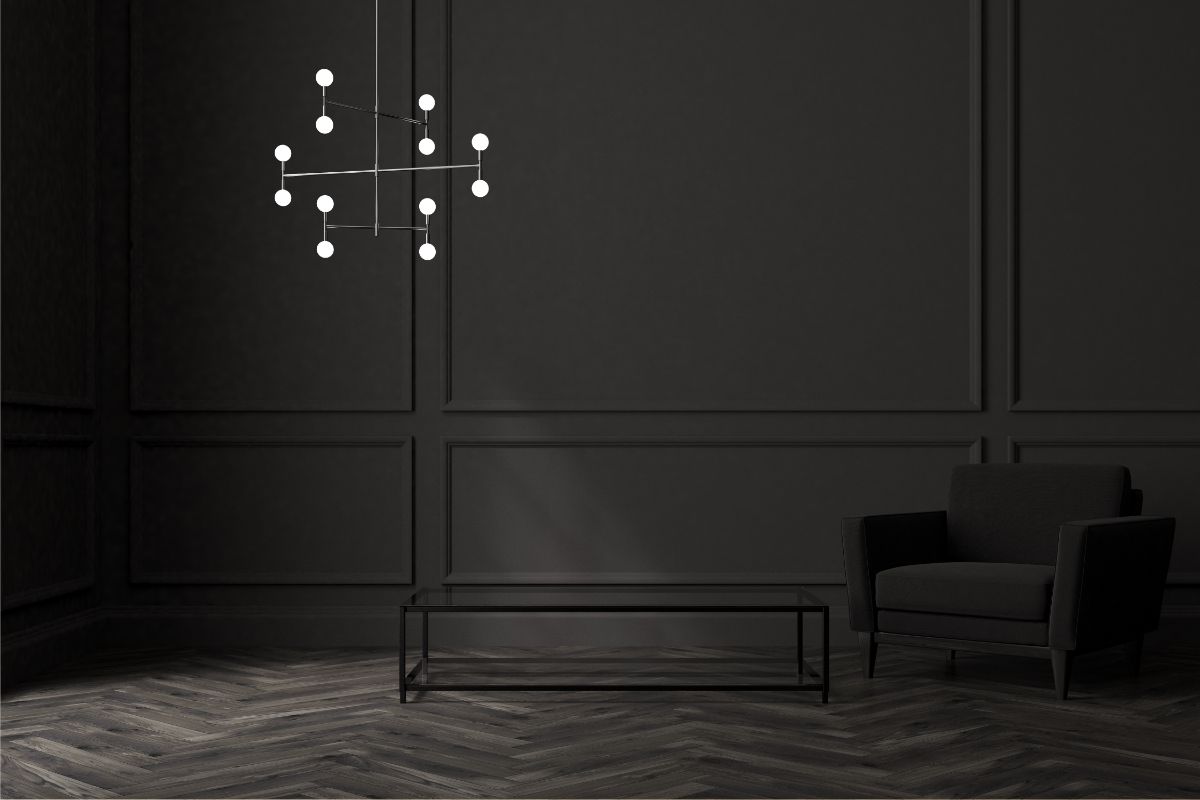 Whether you're considering adding some black into your living room or simply need some convincing that using black is a good idea, this article is going to provide you with a list of 15 ways you can use it wonderfully!
Why Black?
While the thought of painting a room black may feel daunting to many, there are actually several reasons as to why you should do this.
Firstly, it'll make any art work or objects against the wall stand out. Black is a perfect backdrop for photos, and any other decorative items, so if you've accumulated many photos and pieces of artwork, painting the walls black may be the best way to get these to stand out.
Interestingly, black makes rooms appear warm and cozy. It also provides a wonderful backdrop for a few scented candles, and especially a fire!
It's also easier to maintain, and can cover up a magnitude of sins! If you've got old holes from drilling, or any fingerprint marks from little trouble-makers, painting your walls black is a great way to cover this up.
It's also very hard to notice new stains, so it's all a matter of convenience. 
Ultimately, painting your walls black is a bold statement, and will really make you stand out from the rest! So, show off your brave character and take some inspiration from these 15 black living room ideas.
1. Add A Black Feature Wall 
Adding a feature wall is a great way to experiment with colors without too much commitment. Painting one of your walls black makes a statement without being too overpowering. Try adding a mirror and some bright paintings for contrast.
2. Paint Your Floorboards Black
If your living room has wooden floorboards, then consider painting them black as a way of adding this color to your home.
Not only will your living room look super chic, but it will also be very practical as it'll hide all those stains that have been bothering you for some time.
3. Pair Black With Gray
Including bits of gray will add depth to your space, giving it a balanced look. Use black as a sleek backdrop to a comfy gray sofa, and add some pastel-colored throws over the sofa to add some texture.
4. Add Some Bright Colors 
Black can work as a wonderful backdrop for some pops of color. Create your own gallery wall by hanging up some of your favorite, vibrant artwork.
Hanging them against a black backdrop will really make these pieces the center of attention, as they should be!
5. Go Glam
If you'd like more of a glamorous look, then try selecting paint that has a semi-gloss finish. This will add a nice sheen to the walls, brightening up the entire space.
You can take this look further by adding a crystal chandelier, leopard print pillows, and some pastel-colored cushions and throws. These work exceptionally well if you've got a light-colored sofa, such as a white or pale gray one.
Finish the look off by adding a black rug that will your bright sofa stand out more.
6. Add Some Greenery
Adding some greenery to a room really makes a difference, and this is still the case when it comes to black living rooms.
Fill your living room with your favorite, extravagant green plants, as they'll look beautiful against a black backdrop. This will make your space look all the more welcoming, and adds texture, character, and color!
7. Create A Black And White Theme
You can still keep your living room nice and bright by including just as much white as black. This will create a bold look that isn't overbearing and will make your living room look more spacious.
Try painting your walls white, but include some black coffee tables. You can even paint your front door black! Add more of a rustic theme by installing some black ceiling beams, as well as side tables and a fireplace!
8. Paint The Ceiling Black
When it comes to redecorating, everyone tends to turn to their four walls. However, paying attention to your ceiling will go a long way.
Consider painting it a sleek black color. This will make your place stand out from the rest, as the attention will be drawn to your ceiling. This also adds a cozy element to your living room.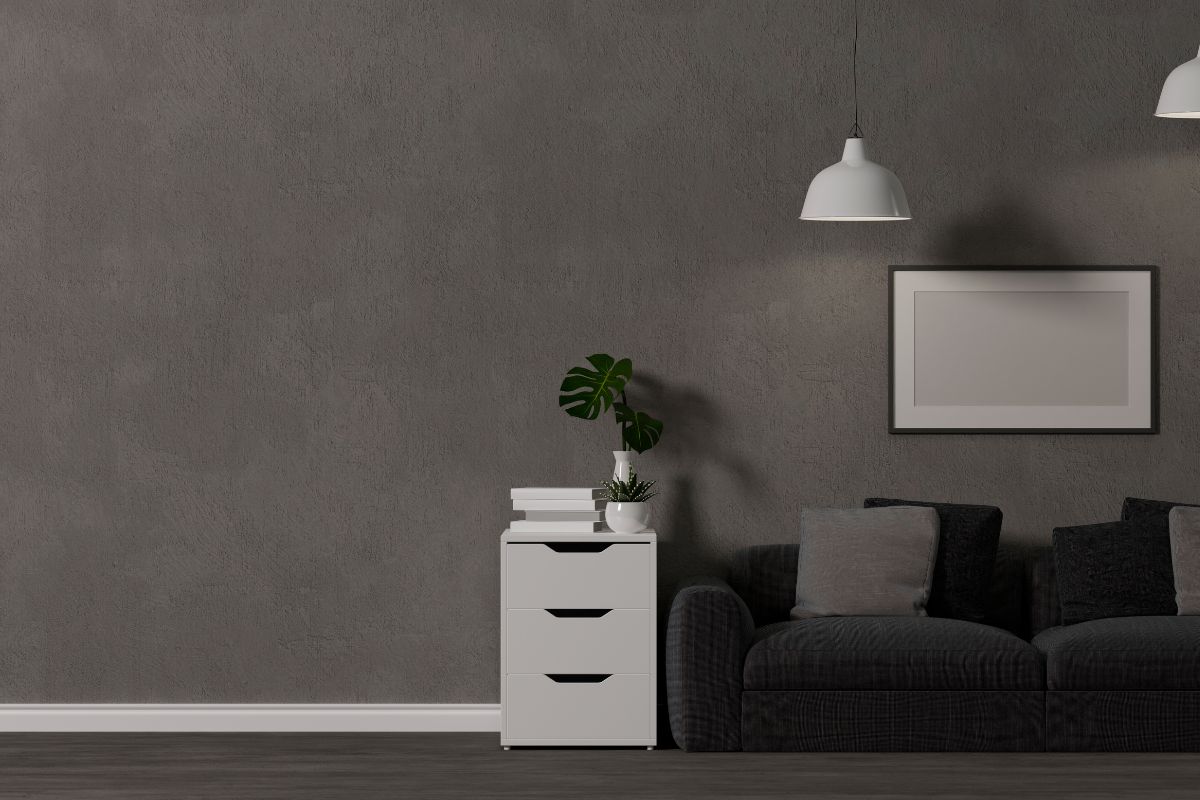 9. Black Wallpaper
Ditch the brushes and paint and choose some wallpaper instead. This will allow you to choose any kinds of designs and patterns you like, and involves less mess!
10. Black Wood Slats
Another way to add some black to your living room is to paint some wooden slats and stick them to your walls.
This adds texture to your space and makes for a wonderful DIY task!
11. Focus On Your Decor
If paint and wallpaper are a bit much for you, then switching to black decor is a great way to test out whether you enjoy the dark side of things.
Start by purchasing a few black side tables or a coffee table. You could also include a black floor lamp, throw blankets, or even go all out and try a black sofa!
Any extras you add will make a statement, and if you enjoy this look, you can eventually branch out and make some changes to the walls, doors, etc.
12. Fireplace
Consider painting the borders of your fireplace in black. You can take this further by including a black feature wall where your fireplace is.
We can guarantee you will love how this area of your room looks when the fireplace is lit, as it will really be accentuated in front of the black backdrop.
13. Add Warm-Colored Hues
If you'd like to make your living space as cozy as possible while still incorporating the color black, you can do so by choosing your other furniture wisely.
If you've opted for black walls, then consider adding light browns and rust-colored furniture. Consider some terracotta lounge chairs, and a light brown sofa (Also check out How To Build Your Own Sofa Pit).
Adding a vintage-style rug will also add to the cozy element of your room, just be sure to find that one has warm tones such as all kinds of browns. Even a splash of orange will go a long way!
14. Pair With Brass Ornaments 
Another styling tip, if you like the glamorous side of things, is to add some metallic bits and bobs around the living room.
Think ebony walls and some coppery, metallic finishing scattered around. You can choose a metallic coffee table, and metallic-bordered mirror.
If you'd like to take this look even further, then consider a velvet green sofa with some fluffy white throw blankets scattered over it. You can even choose a coppery chandelier to hang on the ceiling.
This look will scream cozy yet glamorous!
15. All About The Sofa
By simply adding a black sofa to your living room, you're already adding a lot of chicness to the room.
One of the best things about having a black sofa, is that you can experiment all you like with different colors and textures, as black goes with everything! This means you can get all kinds of cushions and throw blankets.
If you're after more character, try some leopard print, or bright, fluorescent greens, pinks, and blues!
For a subtler look, you can opt for grays and pastels.
Things To Bear In Mind
While there are many benefits to a black living room, there are a few things you need to bear in mind if you choose to redecorate your home by incorporating this color, especially if you have chosen to paint the walls.
One of the main things you need to consider is lighting, especially at nighttime. You will notice the room will become very dark, but if you've chosen to re-decorate a room that is purely for relaxation, then this is fine.
However, if you use this room for studying or working, it may not be the best choice.
Another thing you need to consider, is that it may make your space appear smaller. Therefore, if your living room is already relatively small, try and refrain from painting all the walls black.
Instead, opt for painting a feature wall, or adding black furniture here and there. 
Final Thoughts
To conclude, if you're looking to redecorate your living room, then black would be a good option.
You can be as creative as you like with this color, as it pairs well with all other colors, patterns, and textures!
Whether it's painting your walls, or simply adding some black furniture, it will give your space a sleek yet cozy look.
We hope this article has given you some inspiration on how you can add black to your living room!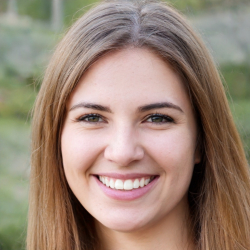 Latest posts by Maisie Park
(see all)