Pewter has been a long standing favorite of many homes throughout the US.
Neutral colors are always used when it comes to painting, as it allows you to have any decor you want without it clashing, but pewter is a little different than that.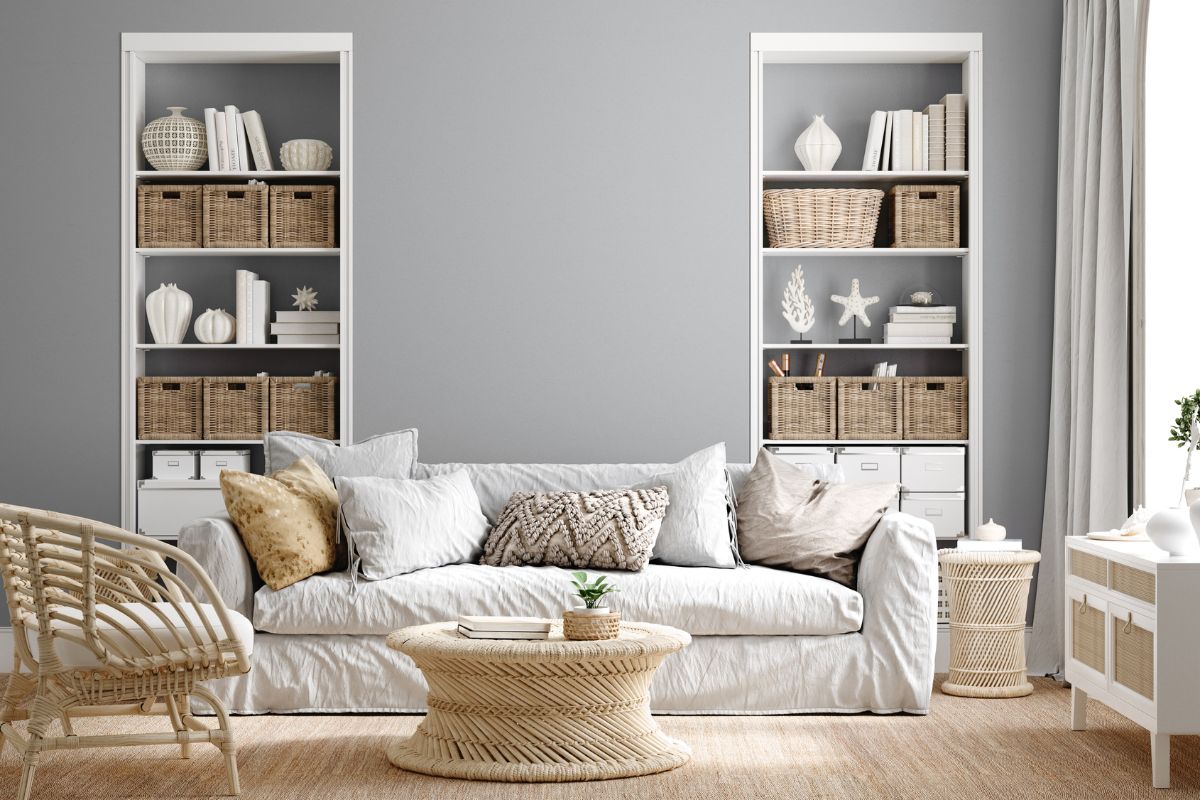 When people think of the color pewter, they will usually think of a color that is mostly gray, but pewter has so much more depth than that.
The beauty of pewter is that you can get the neutral color that you're looking for, but with different undertones to make your walls stand out.
It's such a versatile and distinctive color that can be used in any room and anything you then place in the room will compliment it beautifully.
So, if you're looking for a nice pewter color to paint your walls but are overwhelmed with the choice, this article is for you.
We're going to be going through a few of the most popular pewter paints that are purchased. 
Is Pewter Gray?
Pewter's color is predominantly gray, but it can contain a multitude of different undertones that can alter how the paint looks on your walls.
Is Pewter Still Popular?
Pewter is still hugely popular, probably because it's the perfect balance of not too cool and not too warm, which is quite difficult to find in a neutral color.
Since it is such a perfect balance, you won't find your rooms looking dull or lifeless, instead you'll have a color that brings your decor to life and accentuates it beautifully. 
When searching for the perfect pewter color, make sure to look for undertones that have a mixture of soft colors like taupe, warm gray, beige or even light green.
Pewter Paints That Will Look The Best On Your Walls
When choosing a paint for you, make sure that you pay close attention to the light reflective value (LRV) of each of the paints.
The LRV is concerned with how much a color will reflect compared to how much a color will absorb.
This is measured on a scale of 0%-100%, with 0 being that a color absorbs more light and 100 being that a color reflects more light. 
Benjamin Moore – Revere Pewter
There's a good chance that you've heard of this color before, as it's arguably one of the most popular paint colors in the pewter family.
It's widely used and recommended by designers, due to the fact that it's so versatile and distinctive yet it serves its purpose in being a neutral color that will accentuate your decor. 
Revere pewter has a light green undertone that compliments any red or pink items you have in the room.
LRV- 55.1%
Benjamin Moore- Light Pewter
If you like revere pewter but find that it's just a bit too dark for your tastes, this color will be perfect for you as it's essentially a lighter version of revere pewter.
This color has more beige undertones, so it's the perfect neutral for any room. It's also a great color for rooms that may not have as much natural light as others, as its LRV is 68. 
LRV- 68%
Benjamin Moore- Dark Pewter
This shade is by far the darkest in this list, and it's surprising to see a pewter color this dark.
But it's an excellent option if you're looking for a darker paint but don't want to compromise on the neutral and distinctive look of pewter.
The deep blue undertones make anything pop against the wall this color is painted on, along with giving the space a beautiful finish.
LFV- 8.92
Sherwin Williams- Pewter Tankard
This color is the perfect mix of gray and beige, and it's the perfect option if you're looking for a neutral color with a hint of beige undertones without moving into the taupe family.
It's such a versatile color that will appear differently depending on the room it's painted in.
If it's on a wall that doesn't get a lot of light, it'll appear much darker which gives the room much more depth and makes it darker without having to use a dull and boring dark paint. 
LRV- 33.66%
Benjamin Moore- Antique Pewter
This beautiful color is a greenish gray color that is accentuated with warm, beige undertones.
If the room you'll be painting this color in gets a lot of natural light, it's the perfect choice as it will reflect the light and provide the space with a warm and comfortable vibe.
It goes perfectly in office spaces or bathrooms as it gives a much more natural feel to the room. 
LRV- 24.15%
Sherwin Williams- Pewter Green
This is a great alternative to dark pewter, as it still has a dark coverage but softens it with lighter undertones, unlike dark pewter.
It gives a much stronger and masculine vibe than the lighter colors whilst also keeping the classic neutral vibe of pewter and it's a bold, yet strong choice to paint your walls in. 
LRV-11.8%
Benjamin Moore- Vintage Pewter
There have been a few mentions of pewter colors with beige undertones, but this color includes a softer gray with lighter beige undertones in it to give a space a much warmer and open feeling.
It's much softer and compliments a room with any decor, allowing the decor to become the focal point as the paint becomes a stunning backdrop. 
LRV-34.5%
Benjamin Moore- Pewter
This is a pretty regal color, it's a quintessential pewter color, like its name suggests. It's a beautiful light gray color with soft blue undertones that give a strong and steel-y color whilst remaining perfectly neutral.
It's one of the best options for a space as its LRV is around 30%, allowing light to be absorbed effectively but it also reflects light well too.
It's truly the perfect pewter to go with if you're looking for an all round color that can do both. 
LRV- 33%
Final Thoughts
Pewter is a perfect color to paint your space, it's so versatile and distinctive, yet it remains completely neutral.
There's so many different shades of pewter that you can choose from that there's bound to be a paint color that suits the needs and appearance of your room.
There's so many different undertones that pewter can undertake whilst keeping its distinctive gray color, which gives the rooms it's been painted in much more depth and allows the decor in these rooms to stand out and pop.
We've listed just a few pewter paint colors in this article, but there's so many more to choose from.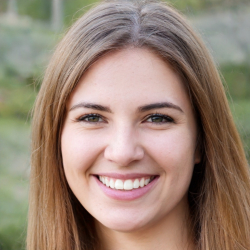 Latest posts by Maisie Park
(see all)