Your bathroom is the most important room of your home, it's the place that everyone will visit at some point, even if they are in your home for only a brief amount of time.
But what's the thing that really ties the room together? That's right, a rug.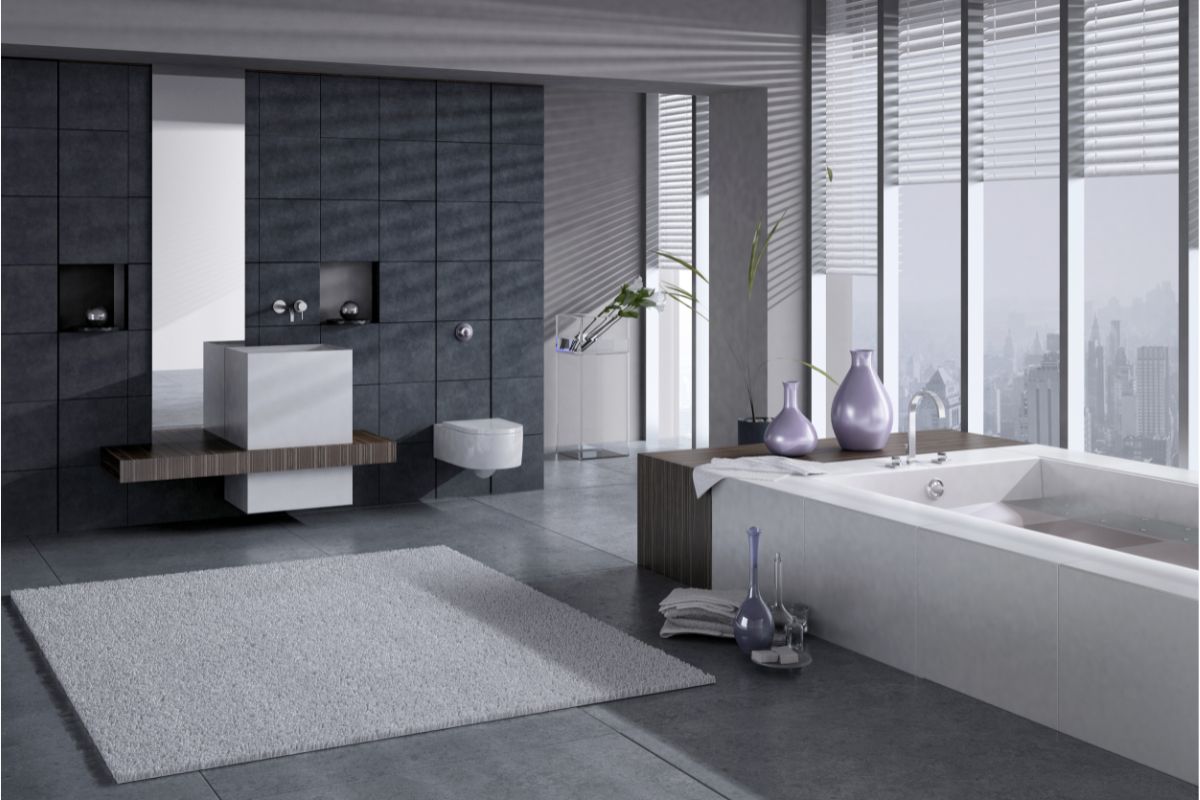 However, you don't have to go for the typical drab rug style. The only limit for your rug design is your own imagination.
From boho to Aztec patterns to quirky personalized rugs, you can find whatever you need for your bathroom setup.
So what rug options are out there for you? What materials will you need to make this rug for yourself? Can you buy these rugs off the rack?
Well, if you need some rug ideas but are running short on inspiration, then get stuck into our top 15 fantastic rug ideas.
15 Bathroom Rug Ideas
Boho
If you are looking for something a little more leftfield to fit in with a colorful and quirky bathroom.
Why not try getting something with a simplistic design made from handwoven materials to really give your bathroom that warm and accepting feeling?
If you want something that will fit in with hardwood and tiled flooring, then you can't go wrong with this one. You can have a rug with a fringe that will really soften up the hard and angular flooring pattern.
If you want something that will pair with a fringed shower curtain or blinds, then we would also nudge you towards to boho option.
You can also incorporate colors and patterns that will either match or contrast with your bathroom.
Personalized
Why not get a rug that reflects your personality or even has the name of you or your family on it? This is a great way of welcoming your guest or giving them a smile while they are using the facilities.
However, this might require some basic knowledge of sewing and embroidery. You might have to design your pattern first before you start any arts and crafts work.
You can also pick your own colors, which might be useful if you have a particularly odd style of bathroom. You can also add tassels and glitter if you want a particularly ostentatious bathroom look.
Matching Rugs
Some people want that certain level of uniformity when they are designing their bathroom layout and one great way of doing that is buying a set of bath mats that match.
This is a great way of making your bathroom more pleasing to the eye.
This will also be a better option for you to buy, as a lot of bath sets are generally available in most stores. You can have a rug for under the sink, one near the bath or shower and one near the door.
However, you can make your own matching rugs if you have the time or the inclination. We would recommend making them from wool, as this is the most absorbent and pliable material that you can use.
Cushioned Rugs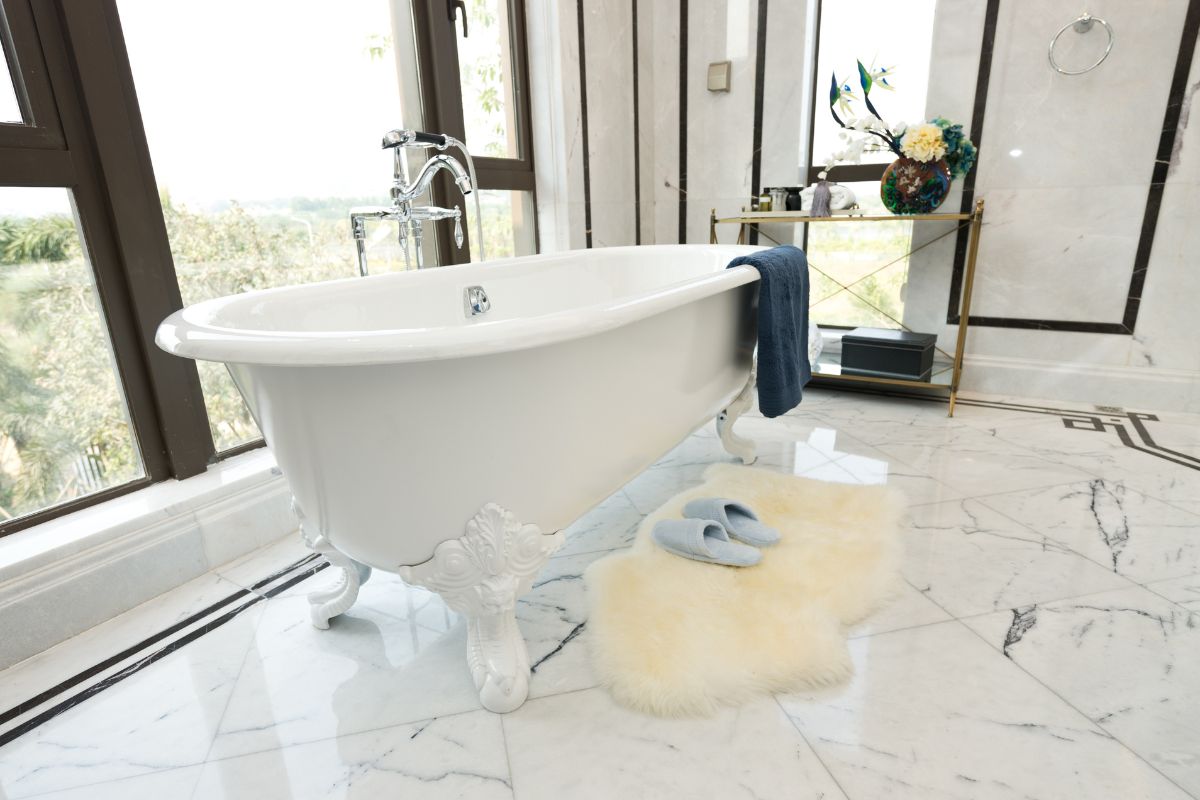 If you want something that is very comfortable underfoot, then you can't go wrong with a very plush and thick bathroom rug.
These rugs are ideal if comfort is your main priority, as you'll most likely be barefoot in your bathroom a lot of the time.
These rugs are also some of the most resilient and will last you for a lot longer, owing to their strength and thickness. There are many styles for this rug, but we can recommend the bobbled cotton style.
This is also another set of bathroom rugs that you can get in sets that are widely available from the store. One of the perks of buying in the store is the fact that you can test how comfortable they are when you get them.
Woven
If you are looking for something that will really add that touch of delicate class to your bathroom, then we would certainly recommend a woven style of rug.
You can add tassels or bobbles to this rug to give it that personal style.
This is one rug for the arty people, with plenty of different designs that will complement your personality. You can also make your own rug, which is perfect if you want that level of personalization.
Another great thing about a woven rug is the fact that there is less material and it will dry a lot quicker. One of the things about a rug is that it will be exposed to a lot of water and you won't want it to smell.
Floral
Here we have another design that is a classic of the bathroom genre.
This will make your bathroom seem bright and breezy, giving you a fresh feeling all through your washing area, which is great if you need lively colors to wake you up in the morning.
Eccentric
Next, we have something for people who want their weird and quirky personalities to really stand out. This is where novelty and kitsch will really come into play.
Why not get a pineapple bath mat or maybe one in the shape of a fried egg?
Long Rugs
We all think of rugs as having a squat and square shape, however, there are plenty of shapes that you can choose from.
If you have a longer bathroom, then why not get a bath rug to match? These rugs are generally thinner and will catch more water.
Round Rugs
Now we have something for the smaller bathroom. These rugs are a lot easier to move around your room and can be adapted to whatever bathroom shape you have. They come in all styles and materials.
Vintage
Next up, why not get something that has been weathered slightly? Second-hand rugs are all the rage now and will really give your house that amazing lived-in feeling.
A Persian-style bath mat will definitely fit in with rustic, wood-style paneling.
Striped Rugs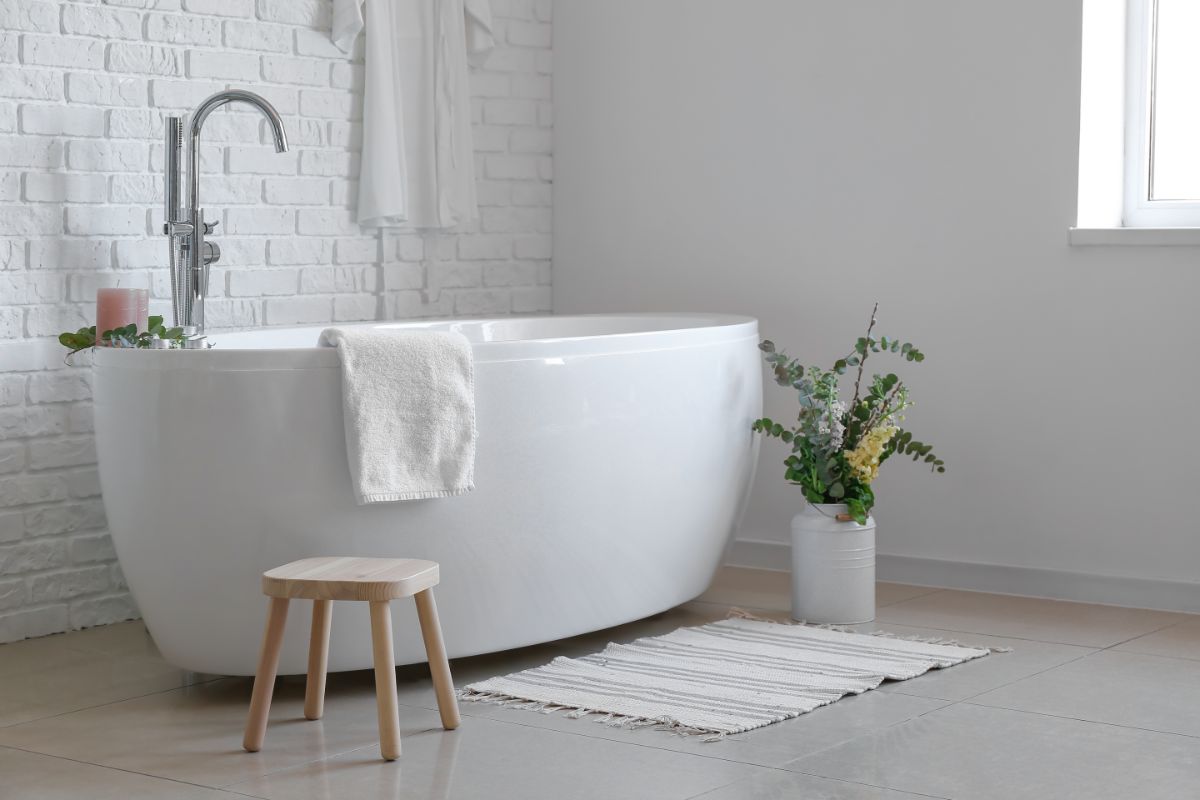 Now we have something a little more traditional, which will be perfect for those people who fancy that geometric style in their home.
This will be very pleasing to the eye and works really well with a minimalist style of decor.
Animal Print
Animal print is a style of rug that is actually very versatile, fitting in with minimalist and vintage bathroom decor.
An animal print rug can really draw the eye to the center of the room and give visitors that head-nodding appreciation of your style choices.
Retro-Style
If you want to replicate that classic '70s bathroom, then why not go with something that reminds you of a certain era?
This is very different from vintage, in that it can still have a relatively new look to the rug itself, but it's the patterns that are evocative or a different time.
Wicker
This is a material that not a lot of people might associate with comfort, but it can add a certain beach aesthetic to your bathroom.
One of the added functional perks of this bathroom rug is that it can absorb a lot of water and is easy to dry.
Cotton Rugs
Finally, we have one of the most common styles and materials for rugs. This is very absorbent and very easy to wash after you have used it for a few months.
You can get almost any shape and style for this rug, which is why people come back to it again and again.
What To Look For In A Bathroom Rug
There will definitely be a few things that you'll want to look for in a bathroom rug, mainly the materials, although you will want to think about style and design if having a nicely decorated house is important to you.
Here are some things you'll want to consider:
What Is It Made Out Of?
The material is one of the most important things for your bathroom mat, as some materials are more hardwearing than others.
We would recommend that you get a cotton or wool rug, as these are easy to clean and maintain.
How Easy Is It To Wash?
When you are stepping out of the shower, you'll shed a lot of water. Over time, this will eventually stain all parts of your rug.
You'll want something that you can quickly put in the wash and it will retain its integrity even after multiple washes at high intensity.
Frequently Asked Questions
How Many Rugs Should I Have In My Bathroom?
This will all depend on how much space you have. If you have a large bathroom, you can easily house around 3 rugs, one near the sink, one at the shower and one in the center of the room.
What's The Best Design Of Rug For My Wood Floor?
We would recommend that you get something shaggy, either made from wool or cotton. This will be a great contrast to your hardwood floor.
Conclusion
We hope that our guide to rug ideas has planted a few seeds in your head and you'll have a better idea of what to get for your bathroom.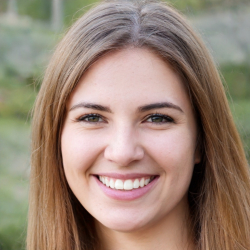 Latest posts by Maisie Park
(see all)