Decorating a teen bedroom may seem like a daunting task. The main thing to remember is that you can make it both stylish and functional to give your teen everything they need for anything teenage life throws at them.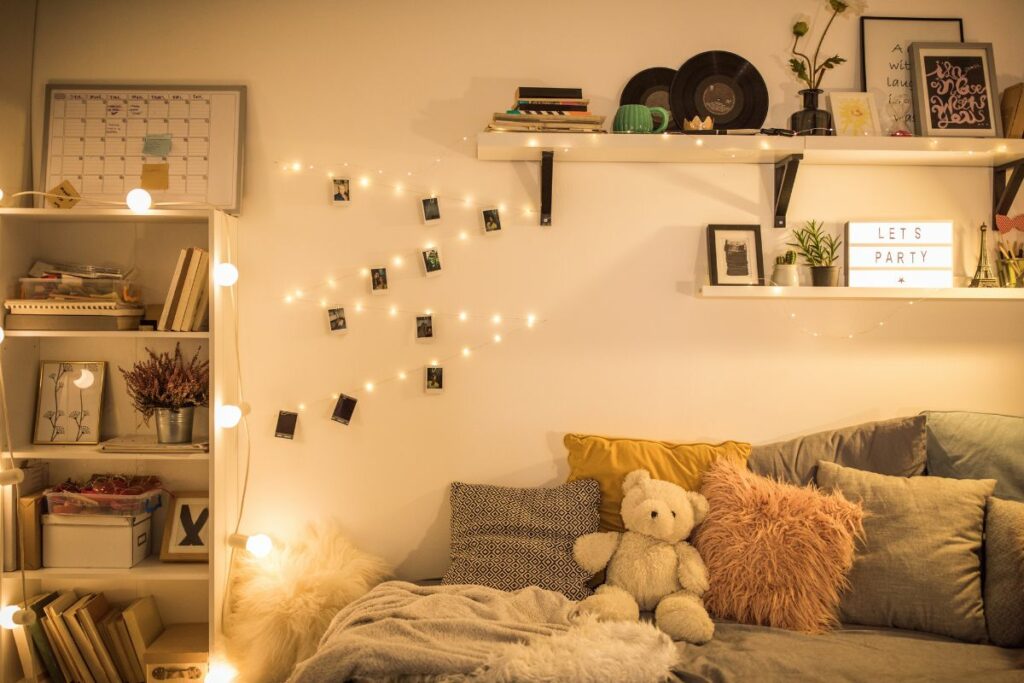 Here we have 15 different teen bedroom ideas that you'll fall in love with no matter your style or budget.
For teens that share a room, creating separate spaces for each one is really important. Teens need their own space when growing up, so if they share a room then there are a number of ways to create defined spaces in the same room.
Using furniture or built-in storage can be a great way of dividing a space. If your budget can stretch to customized solutions, then you can give teens even more privacy with wall inserts or built-in cabinetry.
Defining the spaces allows teens to decorate and express their personalities in their own personal space. 
When your kids hit those teenage years, they are probably going to start having a lot more sleepovers. Having an extra bed can be a lifesaver when friends or family come to stay. Many single beds these days come with a pull-out guest bed or 'trundle' bed underneath.
These can come in a range of sizes and styles, suitable for every budget. If you have teens sharing a room, they can even have an extra pull-out bed for friends. 
As teens make their way through the school years, they'll inevitably start to get more homework and have to study for more important tests and exams.
Giving your teen somewhere to study away from the hustle and bustle of the rest of the house is so important. Putting a desk in their room can serve as a multi-purpose space. 
Desks don't have to be expensive and elaborate, as long as they provide a little storage and function a basic desk is fine.
IKEA sells a wide range of desks that are suited to all budgets, as they often come in neutral colors they can be suited to any room theme (Also check out Things To Do With Your IKEA Brimnes DIY Cane Wardrobe). Basic desks start from under $100. 
During the teenage years, kids tend to develop a number of hobbies and interests and generally tend to gather a lot of clutter.
If your teen is one of those, then maximize the amount of storage in their room to keep things in (some kind of) order. If you have built-in closet space already, add extra rails and shelves inside the closets if possible. 
Cube storage is a simple and inexpensive solution to create more storage as baskets can be added to the shelving to tidy away clothing or clutter.
Under the bed storage is also a great way to make use of space, rolling drawers can be used to store shoes or sports equipment.
Another space-saving solution includes making the most of the vertical space in the room with a loft bed.
Let your teen know you're super proud of their accomplishments by creating a display area in their room for any medals or trophies they win for hobbies or sports.
Any type of interest can be made into a fun display with shelving or hooks that are easy to install. 
Small rails make for the perfect place to hang medals or memorabilia. A canvas wall hanging is the ideal place to pin badges or rosettes and display them with pride on your walls (without damaging them).
Creating a dedicated space for your teen to display their photos or posters means that you won't be left with tape marks damaging the walls when they're done.
Hanging a large memo board on the wall allows them to add and remove photos with pins whenever they like. There are a variety of different ways to display photos, including boards with cute peg designs.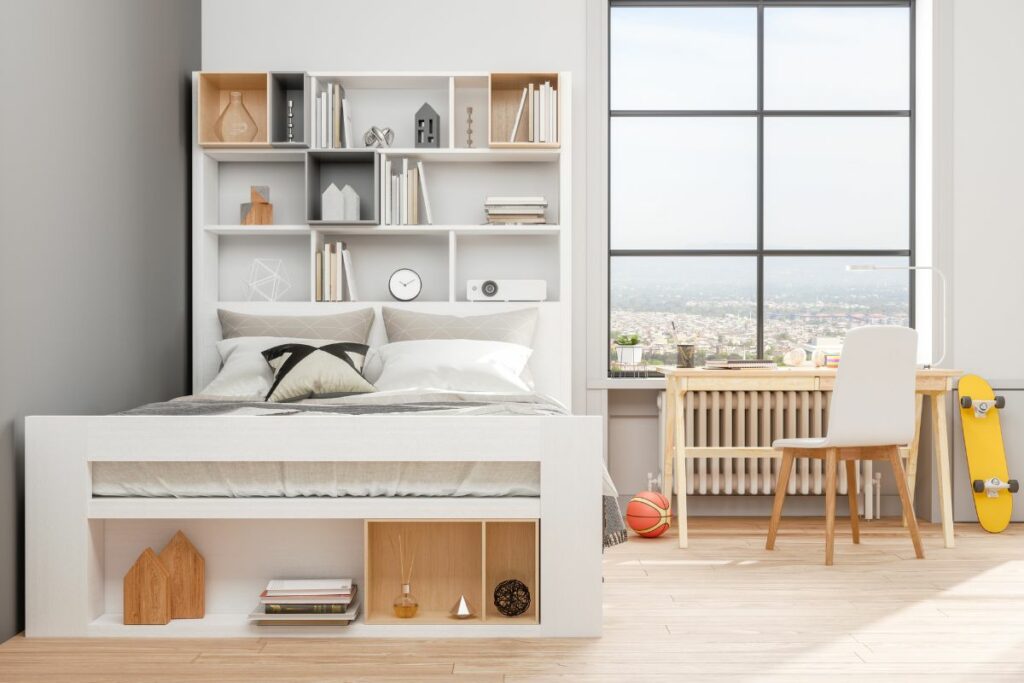 Picking a neutral base color for the room allows your teen to grow with the room, styling it how they like as they grow up.
It's much easier to change some throw pillows and a rug than to strip wallpaper and repaint the walls. Neutral colors also allow more freedom when decorating, as you don't have to necessarily stick to one design theme. 
Agreeing on a color scheme with your teen may seem like a battle, but compromising with neutral colors is a great way to satisfy everyone.
Creating a comfortable environment for your teen to be able to hang out with their friends or relax after a hard day of school will keep everyone more relaxed.
Make their room somewhere they enjoy spending time with soft furnishings such as warm fluffy rugs, big comfy pillows, or maybe even a bean bag chair for when friends come over. 
As teens grow up, they will want a bedroom that reflects this. No more cartoon characters or toys littering the floor. To create a more grown-up space, changes as simple as new bedding can create a much more sophisticated look.
Other inexpensive changes include a plain rug or a trendy bedside lamp. Small motifs such as plants, dots, or plain designs help to make the space feel like a step up from a child's bedroom. 
When completely renovating a room, you can be bold and start fresh. Choosing a bold wallpaper with your teen can help create a more sophisticated look for the room whilst adding some color and flare as well.
With the wide variety of choices, there is a wallpaper to suit every style. We love this Kyoto-inspired design. 
Let your teen express themselves through different forms of textiles in their bedroom. From picking out a chunky wool blanket, or adoring their bed with a bunch of interesting scatter cushions, textiles are a great way to create a cool teen style.
A string of pom poms or fun wall hangings helps to create depth and warmth through their textures. Finishing touches such as these can make the room feel more like a grown-up space rather than a childish bedroom.
Many of these options are also very budget-friendly, which is a win for parents and children as they can get more cool stuff!
Installing a good amount of shelving is so useful in a teen room. As their tastes change, they can alter what they put on display and change the function of the shelving when they need to.
From books to storage to displaying souvenirs, shelves are handy to have in the bedroom. 
Floating shelves are inexpensive and easy to install. For those with a flexible budget, building custom shelving in any awkward areas of the room can help to save space.
Period properties or loft apartments tend to have quite high ceilings, which means you can utilize this space to your advantage.
Loft beds or built-in mezzanines can create a ton of extra space that your teen will be grateful for and won't leave them feeling claustrophobic. 
Mezzanines are expensive and aren't suitable for every room, but if you have the option to build one it will get you a lot of brownie points. They don't have to be big or fancy, they just need to be functional and stylish.
Another great tip for creating privacy in teen rooms, especially if it's a shared room is to install a canopy. They are simple and inexpensive and help to create a sense of personal space in a shared bedroom.
An alternative to a canopy is to install a curtain. That may sound crazy, installing a curtain in the middle of the room but it can be a super effective way to give each teen their own space.
There is an option that works for every room and teen, you just have to get creative with a solution.  
15. Let Them Get Creative
When renovating your teen's bedroom, letting them choose design elements or contribute to the process themselves is essential not only to keep the peace but to also create a room that they enjoy spending time in.
Art work, wall hangings, and other design elements can be made by your teen to add personality to the bedroom. This could be a fun weekend project that you do together or something that they bring home from school.
It may even save you some cash too. 
Final Thoughts
Becoming an interior design duo with your teen may not always go according to plan, but these ideas are bound to help you find some common ground.
We hope you found this article helpful and inspiring, giving you some fresh new ideas on how to decorate a teen bedroom that works for both you and your teen (Also check out Anime Bedroom Ideas You Will Fall In Love With).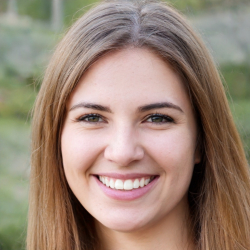 Latest posts by Maisie Park
(see all)