With the ever increasing hustle and bustle of daily life, many people are yearning for a taste of the simple life – something that has manifested itself in interior design styles in recent years.
Be it farmhouse living, or rustic, ranch-style decor, there are countless trends that take this idea of simplicity and really run with it.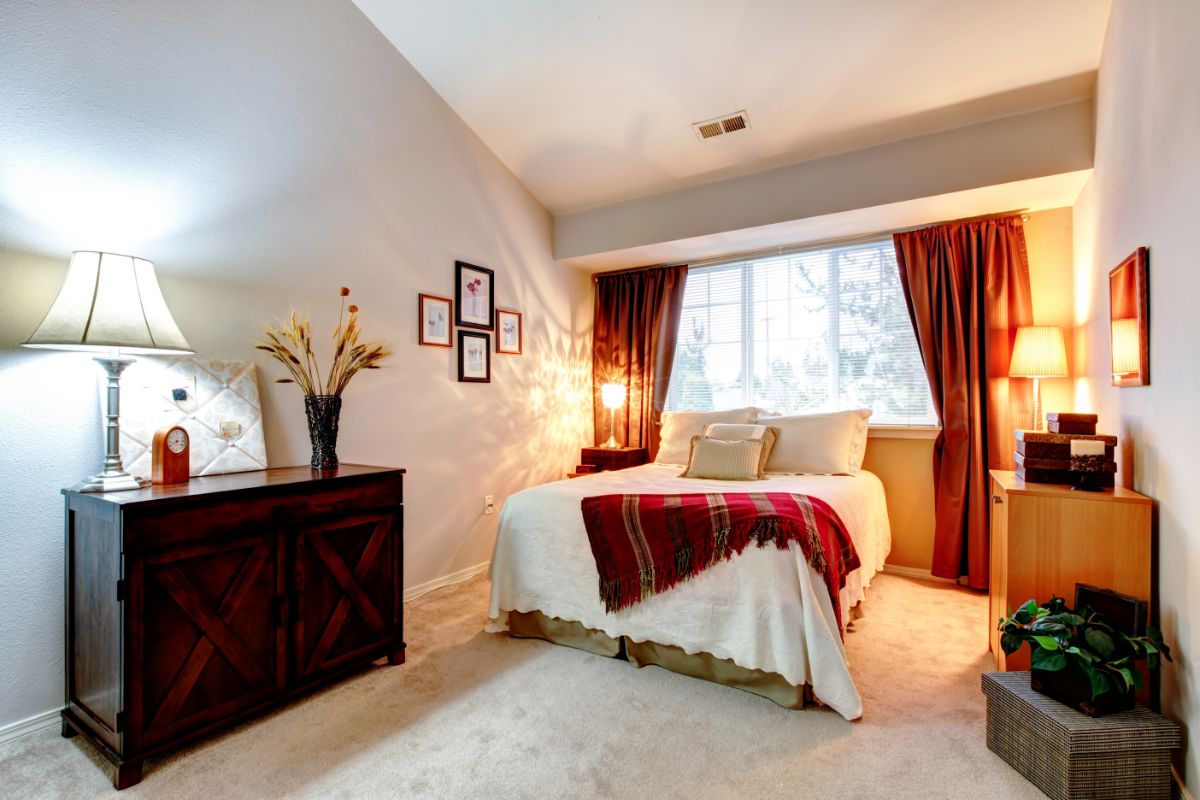 What's more, there are countless affordable products and design accessories on the market to accommodate any potential preference or taste. 
That being said, creating the right rustic feel can still be difficult, especially with so much choice, which is why we have compiled this list of rustic bedroom ideas (Also check out Bloxburg Bedroom Ideas) to get you started and give you some inspiration.
So, without further ado, let's get started!
1. DIY Crate Bookshelf
This might seem complex, but couldn't be easier to make.
All you need is some old pallet crates from your local farmers market or salvage yard, and with a few simple nails and a good coat of dark stain, you can create your own DIY bookshelf that looks both rustic and striking. 
This really would become the statement piece of your bedroom, and requires very little time and effort to create something unique and stylish.
2. Faux Cowhide Rug
A staple of both western, boho, and rustic design trends, the faux cowhide rug is a good way to tie the whole room together, and give your bedroom the feel of a rugged, cozy country ranch.
Real versions are available, but we prefer the more ethical (and much cheaper) faux rug, which takes all the design attractiveness of the original and creates a cruelty-free alternative.
These also go with most designs and color schemes, and depending on the color of rug you are wanting to own, could become a great addition to your relaxation space.
3. Longhorn Wall Skull
There are a couple of choices you could make with this one: a real skull, or a fake wall mount.
The real thing can be found at salvage yards and in antique stores, however they tend to be more expensive, and come with a grisly reminder that the animal was once walking and breathing. 
We prefer to opt for an artsy replica, and there are numerous choices on the market, all of them available in different styles and at affordable prices.
But whichever option you choose, you will feel like a country rancher in no time with this great, rustic wall accessory.
4. Driftwood Full-Length Mirror
This makes a great statement piece in any bedroom, and if you have the space, can be a great way to really bring the whole room together.
While premade versions can be found online, there are ways to create your own, namely taking scrap wood and materials and creating your own cover frame to go over an existing full length mirror.
This is more difficult, and shouldn't be tried by the faint of heart (or the inexperienced), but if you have the skills and the inclination, this makes a great addition to any bedroom.
5. Rustic Wooden Wall Sconces
These rustic wooden sconces are a great accessory to any bedroom wall, and can be a great way to house candles, or mount electric lights if you're feeling particularly adventurous.
They look great too, and really give the impression that you live in some country farmhouse from the 19th century, injecting a little charm and character into the typical bedroom, and setting the perfect tone to help you relax and unwind.
6. Rustic Wooden Bed
If you're a skilled carpenter, then you might wish to make your own rustic wooden bed frame.
However, if like most of us carpentry isn't your strong suit, then luckily there are countless choices on the market – many of them reasonably affordable and laden with charm and rustic style. 
The bed is the centerpiece of any bedroom – as the name suggests – so why scrimp on the rustic design motif by settling for a 'normal' bed?
7. Industrial Metal & Wood Drawers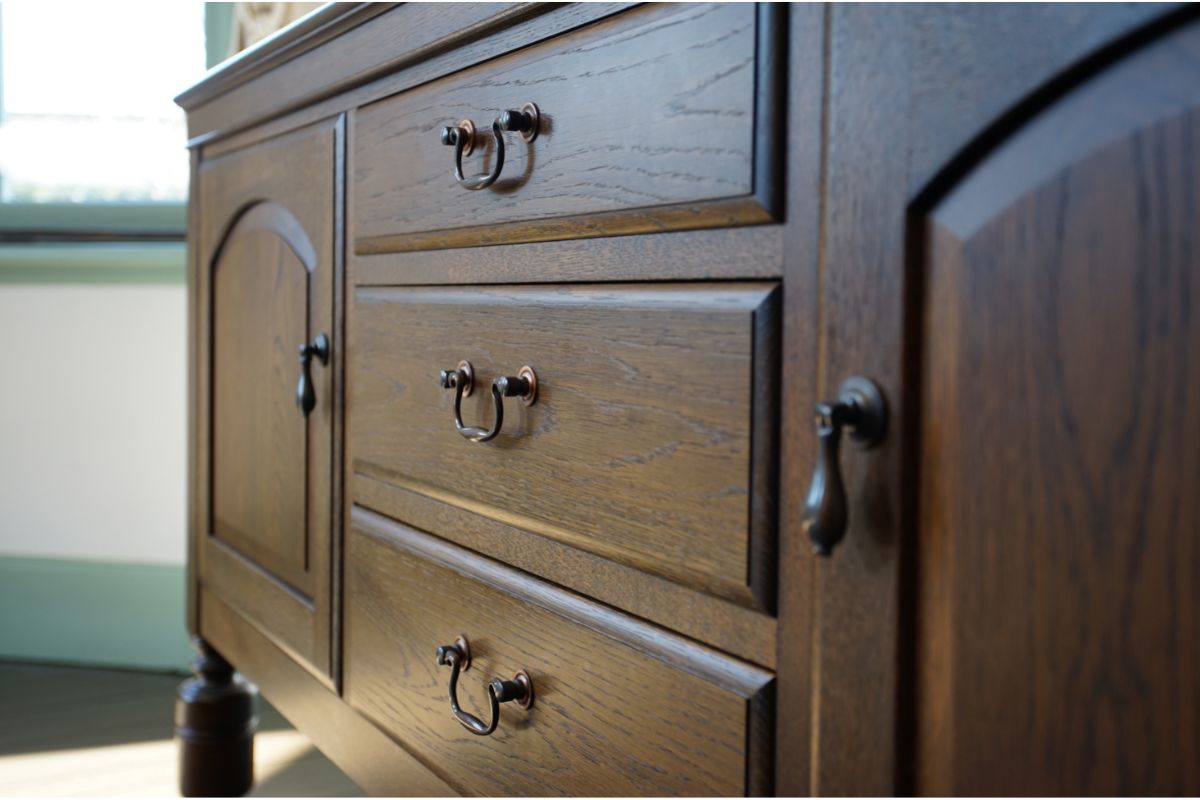 The industrial, rugged look is definitely on trend, and doesn't appear to be going anywhere quickly. This means that there are countless designs for those looking for rustic furniture for their bedroom and home.
Industrial drawers are not only durable, but add a great sense of character to any space, giving you a piece of storage furniture that will become the talk amongst your friends and family.
8. DIY Wooden Pallet Vanity Table
Following on from the pallet bookcase, there are countless other furniture designs you can create using this relatively cheap and available material.
This DIY pallet vanity table is great for those looking for that perfect combination of elegance and ruggedness, which on face value might seem like a strange combination, but which in practice feels like it was always meant to be.
9. Wagon Wheel Hat/Coat Rack
There are many images that the wagon wheel summons – namely the wild west, frontier living, and farmhouse charm. So why not bring this to your bedroom?
These make a great natural framework upon which you can attach your own coat hooks and hat pegs. Or you could locate one online to save time and effort.
Whichever way you choose, you certainly will not be disappointed with this innovative take on a classic staple of farmhouse culture.
10. Pallet Boot Rack
If you are looking for somewhere to store your shoes and boots, then why not create a boot rack out of some leftover pallets?
This not only looks great, but will make a unique addition to your rustic bedroom, perfect for storing whatever footwear you have kicking around the floor.
They are also cheap and relatively easy to come across, and can be found in most salvage yards, or even supermarkets, who in most cases will be more than happy to give you them for free.
11. Weathered Leather Accent Chair
What would a bedroom be without a comfortable space to relax and read?
There is nothing that screams rugged as much as a nice weathered leather arm chair, and they make the perfect addition to any room – usually pairing well with existing design schemes, and adding a little timeless class to a space. 
These can set you back, as leather furniture can be expensive, but if you are looking for the perfect bedroom chair, then you won't find anything better.
12. Barnwood Lumber Wardrobe
Wooden wardrobes are expensive. Period. This is especially true if the wood in question is of high quality, and is anything other than plywood.
That being said, a barnwood lumber wardrobe is a perfect addition to any rustic design style, and really goes some way to creating that farmhouse look you have always dreamed of.
What's more, good quality carpentry will last for a long time, meaning you get plenty of bang for your buck. And really, what more could you want?
These are really affordable additions to any bedroom, and thanks to their continued popularity, they remain relatively easy to come by.
They are great for adding a little color to any bedroom, and complement the rustic style thanks to their long association with the western style and country living.
Plus they just look great, and have become an iconic design in their own right, thanks in part to the rich Navajo culture that they represent, and their near constant association with the wild west in film and TV.
14. Faux Fur Bed Comforter
For the rustic, rancher/farmhouse style, why not opt for a faux fur comforter for your bed or floor?
These are a great, cozy addition, and look great either spread across the bed, or as a functional accent rug to step on when you wake up on a cold morning. 
We prefer the synthetic variety, and there are numerous colors and patterns you can choose from, all for relatively affordable prices.
15. Rustic Wood Block Display Shelves
If you are looking for somewhere to display your knick knacks, or just for something to break up the blank wall space, then why not opt for some wood block display shelves?
These look rustic, and can be a good way of incorporating scrap wood to create something cool and useful. 
Final Thoughts
And there we have it, our 15 recommendations for rustic bedroom ideas, ranging from design styles, to accessories, to various pieces of furniture that will encapsulate your design vision.
There is no wonder that the rustic theme has become so popular, especially when you think of the hectic lives most of us live in the city of the suburbs.
And these bedroom ideas are a great way to dial it back, and create the perfect hideaway from the modern world, where you and your significant others can relax, kick back, and take a much needed break. 
Why not try some of these for yourself?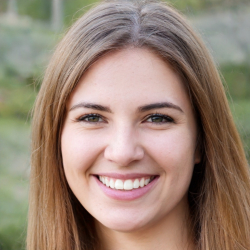 Latest posts by Maisie Park
(see all)