As John Goodman famously stated in The Big Lebowski, a rug can really tie the whole room together. And this is certainly true, making rugs one of the most popular accessories for bedrooms.
Be them an attractive, decorative piece, or just something comfortable and soft to put your feet on when you get out of bed on a cold morning, the right rug can make all the difference.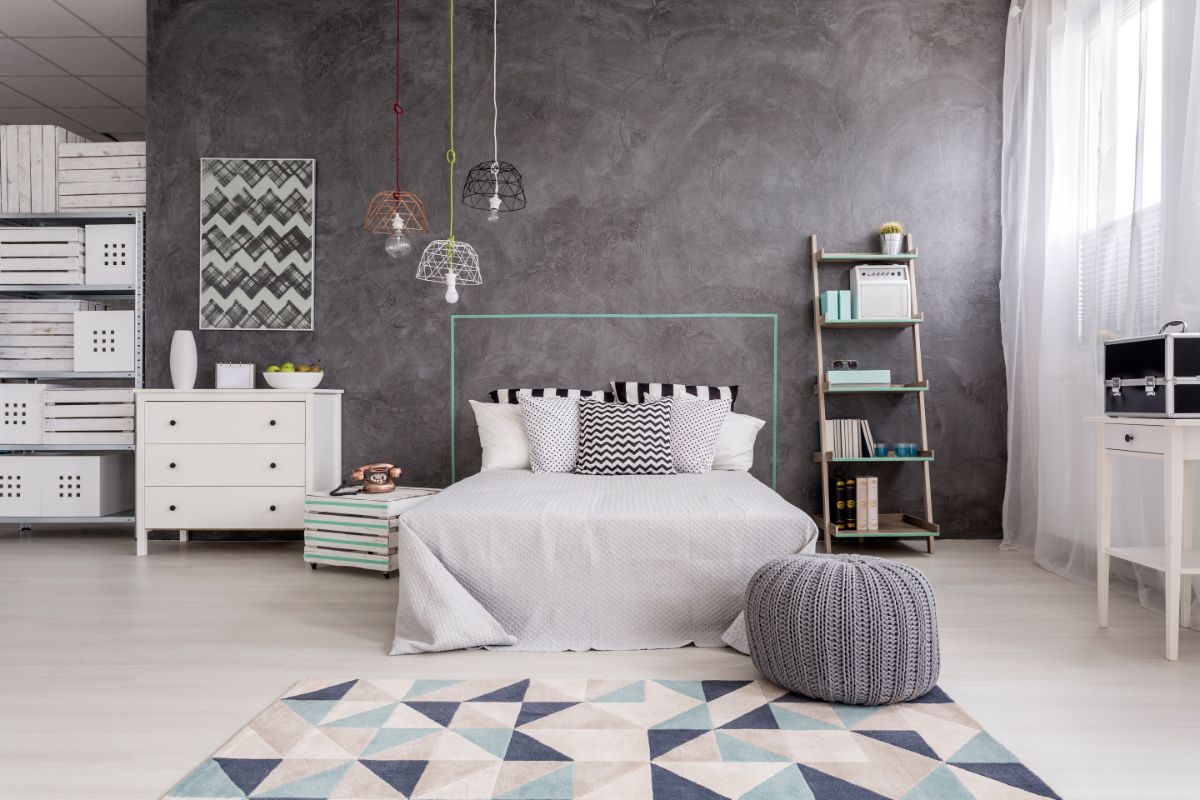 That being said, there are so many styles and choices on the market these days that finding the right one for you and your space can be a difficult task indeed. 
This is why we have put together this list of the best rug ideas around to help you with your decision. So, without further ado, let's get started!
1. Plush Rug
Despite having a reputation for being feminine, these soft, comfortable rugs are perfect for anyone looking to cover cold laminate or wooden floors during the winter months, and come in numerous colors and styles to suit most tastes.
And who wouldn't want something soft to step on first thing in the morning? These plush rugs generally have a pom pom-like consistency, often made from small pom pom balls that have been woven together.
These are generally smaller, so cannot cover the entire room (or the entire underside of a bed), but they do make the perfect bedside accompaniment to keep the cold out.
2. Fluffy Shag Rug
If plush rugs just don't quite hit the right level of fluffiness however, you could always invest in a shag rug?
These aren't reserved for the 1970s anymore, and come in various forms of synthetic fibers so you can rest easily knowing that no animal had to go cold to warm your feet. 
Available in numerous colors and styles, these are as comfortable as they are indulgent, and can add a playfulness to any bedroom space.
Also, what could possibly be more comfortable than stepping out onto something as wooly and fluffy as shag? 
3. Trellis Area Rug
Somewhat on the rougher side than the previous two entries, these are still really nice underfoot, and provide texture and comfort for the bedroom.
With countless patterns and border designs available, the level of quality you opt for is entirely up to you, and there are numerous differently priced options to suit any budget and bedroom design.
These commonly consist of geometric prints, which can add a real sense of character to any room, particularly when paired with block coloring on the walls.
So, for a subtle sense of style that is both attractive and timeless, why not pick one of these? 
4. Modern Oval Shaggy Rug
These variants of the traditional shag rug are designed for your bedroom – purposely sold to keep your toes warm during the winter months, and to make getting out of bed in the morning just that little bit cozier.
These are generally cheap and affordable, albeit with a quality that will last, and come in numerous colors to fit most design styles.
5. Traditional Area Rug
These are generally designed to cover most of the floor – or at least the space beneath the bed and the surrounds – and as such are larger in size. This makes them a dominating statement piece in any bedroom, and they can really be used to inject some much needed life into a drab and dull space.
If you have block or neutral coloring on the walls, then why not opt for a vibrant pattern? Or, if your walls are already quite busy, then opt for a more muted design that will complement the existing decor.
The world really is your oyster with these rugs, and there are countless designs and patterns that you can choose from – all for varying prices, quality levels, and sizes.
6. Puffy Powder Rug
These are perfect for both bathrooms and bedrooms, due in part to their softness, but also because of their absorbency.
The tied pom pom ends give a bohemian vibe, and add the perfect pairing for a boho bedroom rich with hippie vibrancy and style. 
Or, for a more neutral color palette, they can add a more needed injection of subtle color, to create a tasteful, relaxing feel to any space.
7. Medallion Rug
These smaller rugs are designed for bedside use, or for in front of a mirror or dressing table.
Available in numerous patterns and colors – ranging from muted to downright vibrant – these are great for smaller rooms with limited floor space, and can add a subtle dash of style and substance to any bedroom. 
This is very much an accent rug, and that is exactly what it brings to any scenario. What's more, they are soft and light, perfect for walking on and protecting your feet from cold laminate flooring.
8. Floral Area Rug
Floral rugs have been a mainstay in interior design for decades, and come in countless styles and patterns, ranging from the modern to the traditional.
There is a lot of variation in price and quality with these rugs, and while it is perfectly possible to get a bargain, you could also end up paying through the nose.
These are a great statement piece for a more muted, neutral room, and can really bring the whole thing together by adding excitement and color.
9. Multicolored Striped Rug
These rugs can add a great jolt of color and pattern to any space, offering something very boho and Moroccan that feels equally at home in a hippie abode as it does in a more neutral space.
The multicolored designs are wild yet oddly subtle, and do not feel overpowering when added to the bedroom.
What's more, there is so much room for color pairing, allowing you to draw any of the colored stripes and apply it to the walls and furnishings.  
10. Abstract Paint Finish Rug
Abstract rugs have become really popular in recent years, and offer that little bit of California-esque high class bohemianism that is both rich with color and bursting with elegance.
These go great with neutral color schemes, and really do create a focal point to the bedroom.
These tend to be larger in size, so would probably work as an under bed rug, but you could just as easily have it at the side of your bed to give you something comfortable and attractive to step onto in the morning. 
11. Abstract Patterned Rug
These rugs tend to be generally more muted that their paint finish counterparts, offering something more minimalist in terms of color and vibrancy.
This would go really well with colorful rooms, or spaces that already have patterned wallpaper. The rug draws from the vibrant room and makes it more subtle, while the room adds to the rug, really bringing out the tones and shades.
12. Aztec Print Rug
For that South American feel, an Aztec rug is the perfect choice for you. These are generally very affordable, and come in numerous colors and designs to create something vibrant, striking, and downright iconic.
These look equally as good when they are new or worn, and really add a bohemian vibe to any bedroom or living space, and remain incredibly popular for a good reason.
Similar in principle to the Aztec (Also check out How To DIY A Wooden Aztec Drinks Tray) rug, the Navajo rug takes inspiration from the Navajo peoples of North America, and incorporates rich earth tones and orange colorings to create something visually stunning.
Steeped in history, and ever popular amongst homeowners and interior designers alike, the Navajo rug is a great example of a design classic, and one that summons up visions of the great American Frontier, with all the adventure that comes with it.
14. Boho Bedside Rug
These simple yet stylish rugs are another mainstay in interior design, offering that little bit of subtle, hippie flair to any bedroom or living space.
Available in countless colors and patterns, these go with just about anything, and there are numerous choices to suit any design style and bedroom motif.
15. Faux Cowhide Rug
Perhaps the most eccentric choice on this list, faux cowhide rugs take inspiration from the old west, offering a taste of wildness, ruggedness, and unusualness to any room or bedroom space.
While these certainly aren't for everyone, if you are looking for something striking and unforgettable, then these might just be the ones for you.
Final Thoughts
And there we have it, everything you could need to find the perfect bedside rug to bring your whole bedroom together.
While there are countless choices out there, one thing that is clear is the amount of affordable quality on the market, providing plenty of choice for those looking for an attractive bargain.
So if you are looking for a statement piece for your bedroom, why not see if any of these rugs take your fancy?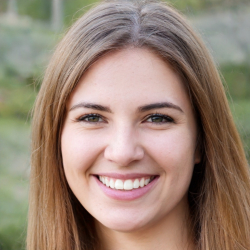 Latest posts by Maisie Park
(see all)