The perfect chair can make all the difference when it comes to creating interest, and a great focal point, for a bedroom, and there are countless exciting styles on the market nowadays to suit any taste or preference.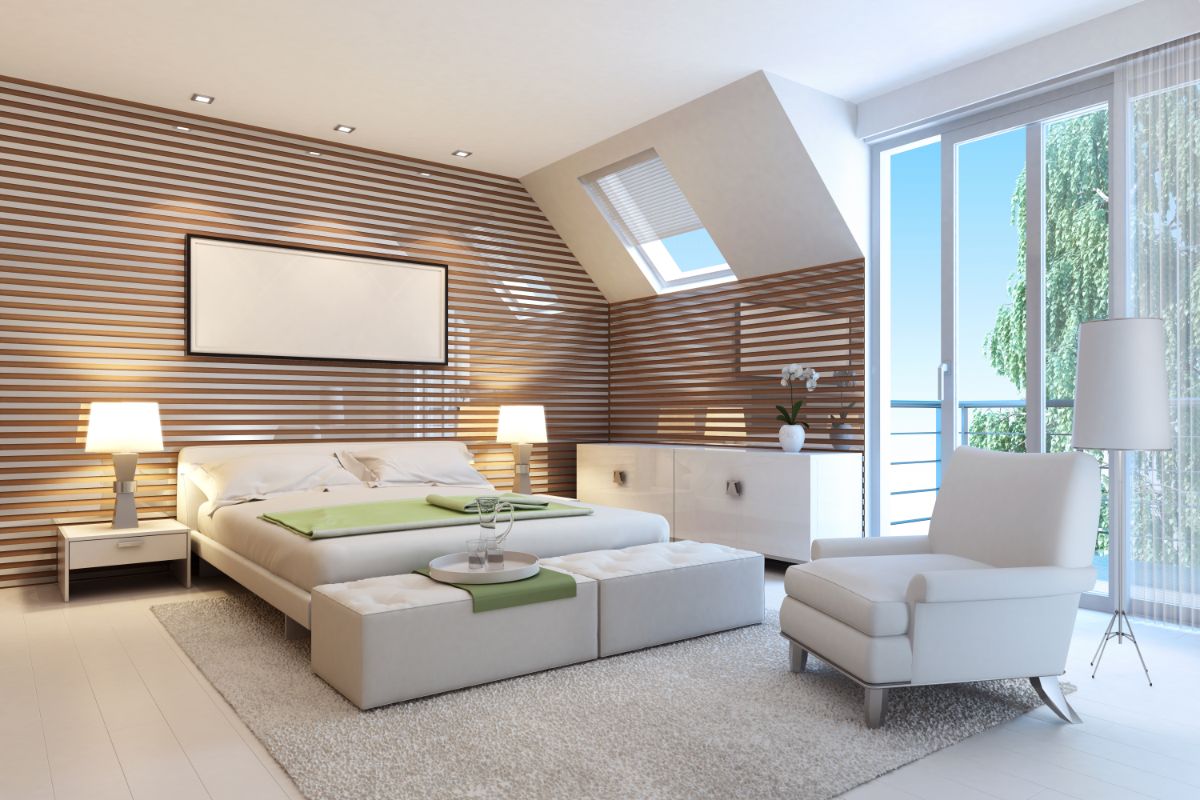 That being said, choosing the right one can be a difficult task, which is why we have compiled some of our favorite chair ideas to give you a helping hand.
So, without further ado, let's get started!
1. Operose Chair
This adorable chair is a comfortable addition to any bedroom, boasting a unique, eye-catching shape, and available in a choice of colors.
Part pouf, part armchair, the operose chair is a great example of timeless design styles that have become increasingly popular in recent years – offering something that would look just at home amongst Mid-Century Modern decor, and futuristic, minimalist styles as well.
2. Woven Cave Chair
These wicker chairs are great boho additions to any bedroom, and offer a light, attractive focal point perfect for any space.
Comfortable, stylish, and timeless, these really are perfect if you're looking for a hippie accessory, or for something a little rustic or farmhouse to tie the whole room together. 
There are various stains, and styles available, and come in different woven patterns to suit any taste or preference. What's more, they are generally affordable and easy to come by in most good home stores.
3. Papasan Chair
In many ways, the papasan chair perfectly encapsulates all the best aspects of the previous two entries, offering woven wicker/wood framework, and a soft, cushioned bowl seat perfect for lounging and reclining in.
Available in different colors, and with interchangeable cushions, these are great for anyone looking for something elegant and timeless, but which doesn't take itself too seriously.
4. Velvet Accent Chair
These are a timeless design classic for a good reason, and are available in numerous colors, textures, and shapes, making them perfect for most decor styles and room placements.
Soft, stylish, and often vibrantly colored, these give a hint of the mid-century modern styles of the 50s and 60s, a little nod to the art deco era of the 1920s, and an oddly modern flair that makes them widely appreciated and sought after.
Whatever style you choose, you can rest assured in the knowledge that it will be eye-catching, sleek, and absolutely stylish.
5. Wing Back Chair
These chairs are another design classic, and allow you to sit back in comfort and privacy thanks to the cushioned 'wing' design that envelops either side of the chair.
Elegant and full of regency era charm, wing back chairs are a great feature in any room, and add a touch and class to any room they are placed in.
6. Padded Lounge Chair
As their name suggests, these are perfect for lounging in after a long day, and what better accessory for your bedroom than these padded, comfortable chairs?
Available in numerous designs, shapes, and colors, these offer the user the equivalent of a bed in terms of comfort, and the perfect chair to read, recline, or just lay back and have an afternoon nap.
What could possibly be better?
7. Petite Accent Chair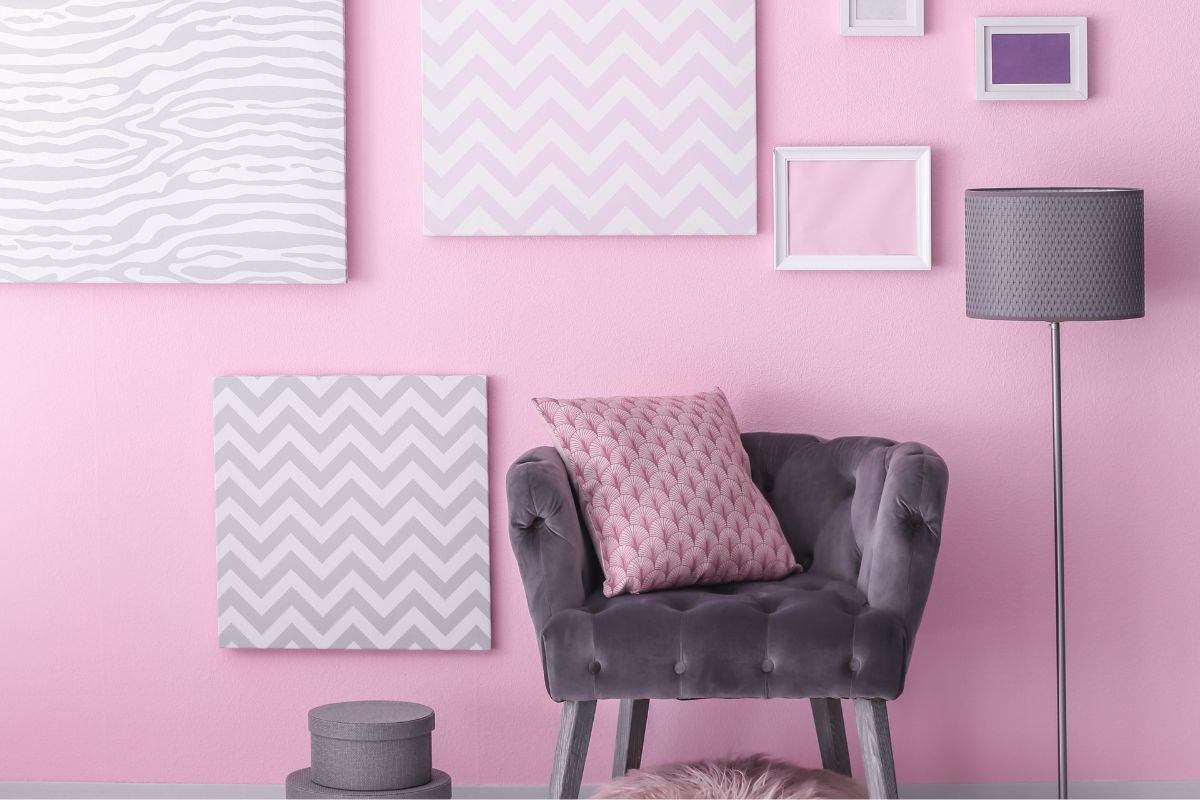 For something a little more delicate and refined, why not opt for a petite accent chair? These come in a variety of patterns, and offer something elegant and attractive to tie the bedroom together.
But of course, these chairs aren't just for show, they are also comfortable – perfectly suited as a chair for a vanity mirror, or just as a nice little spot in the corner of the bedroom where you can relax, read, and have a little 'me' time. 
8. 'Mr Smith' Chair
This vibrant chair knows exactly what it is, and carries itself proudly with a wide, low leg base, strong, intricately designed armes, and a soft, comforting back that envelops you in velvetine material and soft cushion.
Perfect for relaxing after a long day at the office, or as a quiet place to recline and read your favorite page turner, these chairs come in many different colors, and are a design classic for a good reason.
With a wide base, this is the perfect chair to get comfortable, lay back, and forget all the troubles of the working day.
9. Shell Chair
These are classic bedroom chairs, with a defined, famous shape, and a range of colors and material options available.
Taking their name from their rounded, ridged design, the shell chair offers an injection of elegance and color into any space, and is the perfect seat for a vanity table, a cozy reading spot, or just somewhere to sit and have a much needed break.
Art deco in design, and reminiscent of a time when looks and sharpness were everything, the shell chair will transform a bland and boring bedroom space into a gem of the roaring twenties, with all the excitement, attractiveness, and style to boot.
10. Leather 'James' Chair
For something different entirely, why not try the 'James' chair? Covered in tarnished, weather brown leather, and with a reclined, lounge design that promotes relaxation, this chair is equal parts style and substance.
This chair wouldn't look out of place in Don Draper's office, and brings that same sense of mid-century flair to any bedroom space – perfect for those seeking subtle, rugged design classics that really bring the whole room together.
11. Petite Swivel Chair
Similar in principle to the operose chair, the petite swivel chair offers the perfect combination of a recliner, a swivel chair, and a soft, comforting bucket chair.
Available in numerous colors and styles, this differs from the operose, in that it is smooth and uniform in shape, but remains true to that style in the way of comfort and the sheer invitational presence it brings to any room.
Cute, attractive, and astoundingly comfortable, this really is the perfect relaxation chair, and once you get down in it after a long day at work, you'll struggle to find any reason to get up again.
12. Armless 'Huxley' Chair
What these chairs perhaps lack in traditional comfort (like the petite swivel chair), they make up for in sheer style and elegance.
Subtle and unshowy, these chairs bring a sense of timeless fashion to any room, and make the perfect accompaniment to a bedroom, living room, or even a private office. 
They really do look the part, and despite their simplicity they just look so incredibly at home wherever you position them, offering an understated yet inviting chair to perch yourself in and shut yourself away from the hustle and bustle of the world.
13. Low Lounge Chair
These low lounge chairs are laden with boho charm, and offer something understated yet attractive with the ability to pull the entire room together.
These are great for sitting and reading, or as a corner piece to a bedroom where you and a guest can sit and chat.
And what's more, they come in countless different styles and designs, giving plenty of choice for those looking for that perfect bedroom accessory. 
Comfortable and timeless, it is the intricacy that really gives them their character – with the detailed woven back and seat designs taking us to a time long gone, where things were perhaps a little quieter, and the little things were more important.
14. Lounge Rocking Chair
When we think of classic images of comfort and relaxation, the image of the rocking chair wouldn't be far from most people's minds.
These lounge rocking chairs coming the traditionalism of wooden, rocking chair frames, combined with soft cushioning perfect for sitting back, closing your eyes, and leaving the world behind for an afternoon. 
Ergonomically shaped, and attractive to the eye, these chairs come in a variety of colors and styles, but require more room than the average accent chair – making them suited to larger rooms or spaces.
But for those seeking the ultimate comforter, there really isn't anything better than a lounge rocker!
15. Oslo Club Chair
These Oslo club chairs are Scandinavian design classics, and offer ergonomic comfort, attractive, earthy materials, and a charming weathered design that makes it look lived in and inviting.
The chairs take inspiration from classic Norwegian furniture traditions, and feel as if they have always been an integral part of human comfort, and are the perfect addition to any bedroom space.
Final Thoughts
And there we have it, 15 ideas for the perfect bedroom chair.
The right accent chair can really bring the entire bedroom together, and can create interest and a source of focus in an otherwise standard and neutral room.
So, if you are looking for a comfortable chair that also looks great in any space, then why not check some of these options out?
Something tells me that whichever chair you decide to opt for, you certainly won't find yourself disappointed!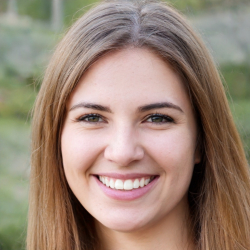 Latest posts by Maisie Park
(see all)