While many of us may not see shelves as a big part of a living room, they can actually change the room's aesthetic and style quite drastically considering that they are often one of the first things guests will lay their eyes on when they enter the room.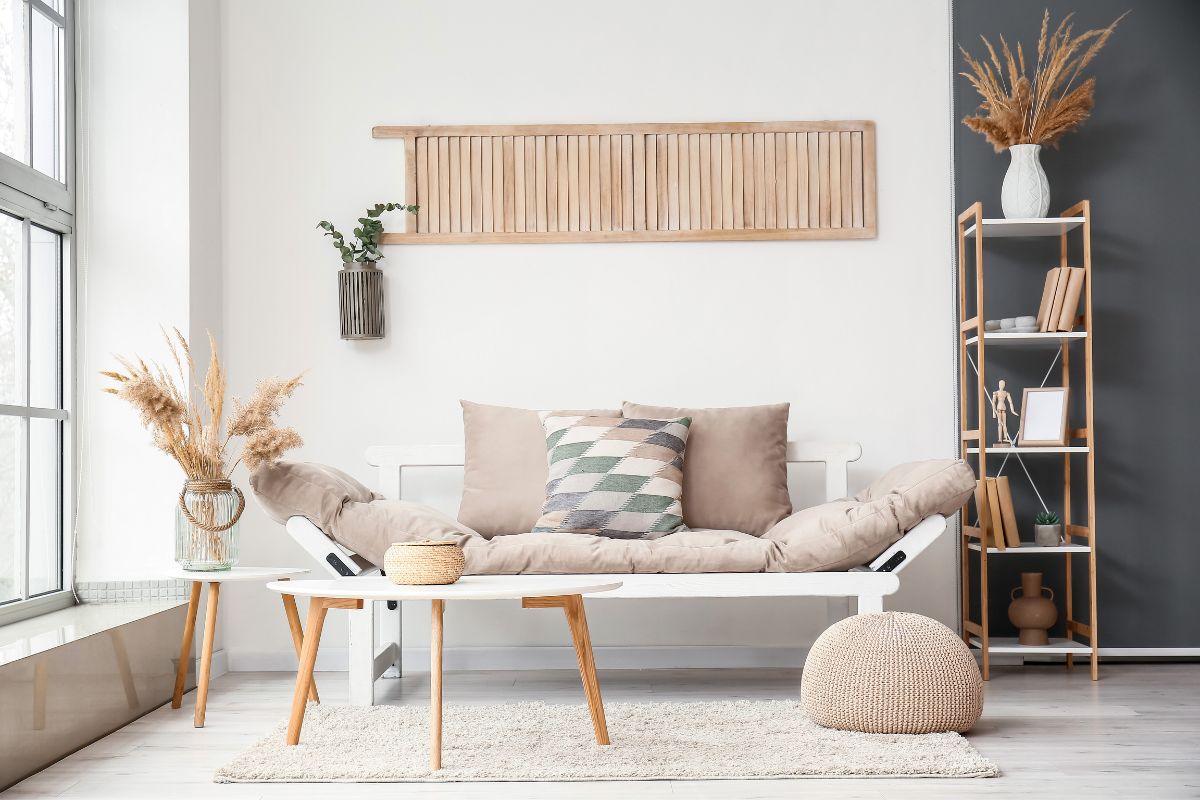 Additionally, because they often hold some of our most prized ornaments, possessions and decorations to spruce up the house, this means it is just as important to make sure the shelves are styled in a way so that they avoid looking too plain or drab.
Here are some vibrant and exciting ways you can style your living room shelves so that they can stand out just a little bit more.
Open shelving goes perfectly in a neutral living room and is often known to be quite wide so that each and every piece of decor stands out as much as possible.
They are most well suited to being placed into smaller areas of the room where they can neatly fit in without taking up too much space, and are the perfect go-to option when you have some amazing decorations and ornaments that you would love each and every guest to see. 
Free standing shelves are excellent when you don't want a shelf that will stand out or take up too much space in the living room, but is still a beautiful and inviting addition that can come in a variety of shapes and sizes whether you want the more standard but elegant aesthetic of the original, or a more creative and eye-catching variant, the choice is entirely up to you.
Part of the charm of free standing shelves is they are so easy to move around since you won't need to worry about them being pinned to the wall, and this makes them incredible additions to a living room in the long term for when you want to re-organize. 
Floating shelves are not only extremely modern and stylish in their unique appearance, they are also incredibly subtle and go perfectly in a more minimalist living room where you want everything to be much closer together rather than being wide and expansive.
Fixed to the wall with hidden brackets, floating shelves are an excellent idea to make a living room seem that much more cozy and inviting.
If you've never tried out alcove shelving, you definitely should consider it when planning out what kind of shelf layout and aesthetic you want to put in your living room.
Because these shelves are recessed into the wall, it helps to make the room in general feel as if it has even more space which fits perfectly around the sides of the main television.
Consider adding some atmospheric lighting into these recessed shelves to make the room as aesthetically pleasing as possible.
Similar to headboard shelving, installing a shelf right above the mantelpiece provides a wonderful spot in the living room to place any books, ornaments or even plants that are a beautiful addition when resting just above the warm flickering fire.
Photo frames are also an incredibly popular option to make the shelves even more homely and inviting, so feel free to add whatever you think would look best on to this stylised and elegant shelf.
If you really want to get creative and show off your DIY skills, it can always be a fun idea to try creating a ladder room shelf which almost mimics a hanging shelf but has the ladder surrounding each shelf as they escalate up a wall to give them a very traditional look, perfect for both wood based living rooms but also those with lighter and more vibrant colors. 
Part of the beauty of ladder shelves is not only their unique and creative look, but also the selection of materials you get whether you want to add a hint of silver metal to a living room, or you want to stick with the traditional deep brown look, the options are virtually endless.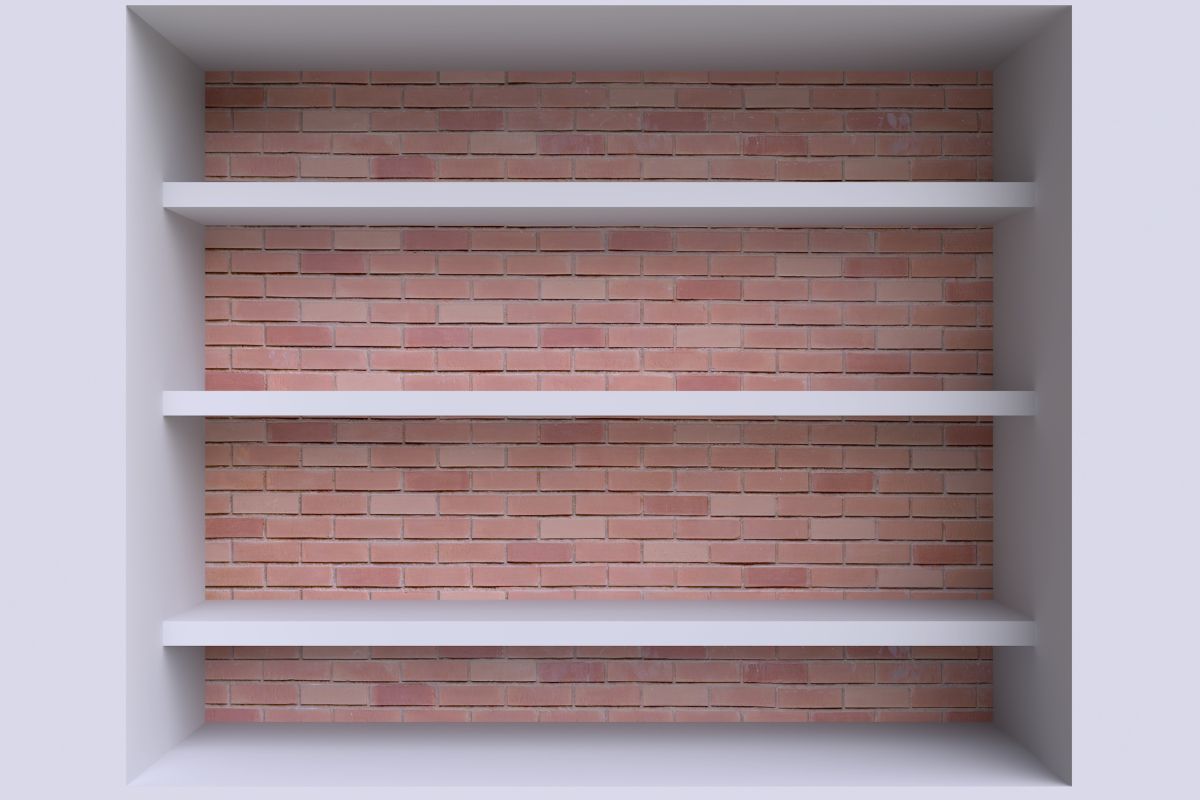 Stylish, intellectual and incredibly neat, these horizontal wooden shelves spread over an entire wall making for an extremely eye-catching way to add some character to a living room which is perfect if you have a good collection of books or pictures that you would love to put on display.
Consider putting some spotlights or dim lamps above to really allow these shelves to stand out in the evenings. 
While this type of shelf does work the best with books, a long line of pictures also go great, and it also makes for the perfect occasion to show off any collectables you may have whether it be rings, stamps or even figures, the amount of space you get really makes this kind of wall shelf worth considering.
There's no reason that your shelves have to remain in one color and style permanently, especially with the advent of LED lighting which has been installed into everything from televisions to wall signs, and even to shelves.
For a living room, hanging shelves illuminated with a warm white light is often an excellent option that will mix with virtually any color palette. 
If you really want to get creative, you can even opt for multicolored shelves which alternate through a wide color palette to give off a certain atmosphere for specific times of the day.
If you don't want to take up too much space on the walls, or maybe if you want to spread the shelves easily around a larger frame or picture, miniature single shelves are the perfect way to stay minimal while still putting any decoration or ornament on full display.
This is also a fantastic and easy way to breathe some new life into those leftover ornaments you may have once wanted to display, but never got around to as these shelves will help make anything stand out. 
Plants are a very common way to add some color to a living room while also making it feel more natural, however opting for a more creative and decorative shelf can really catch the eye of anyone who sees it and allows the colors of each and every plant to stand out even more.
If you're looking for a little more storage while organizing a living room, creamy white cabinets are not only a marvel to look at, but they will also usually come with a few sets of drawers giving you far more room to place any storage while the protective casing protects any displays from being damaged, giving them a very rich antique aesthetic.
When it comes to the actual placement of shelves within a living room, there is nowhere else where they can sit more comfortably than around the family TV since this makes sure that they remain subtle while still being a welcome addition that can add a nice amount of decoration around what would usually be a barren or empty wall.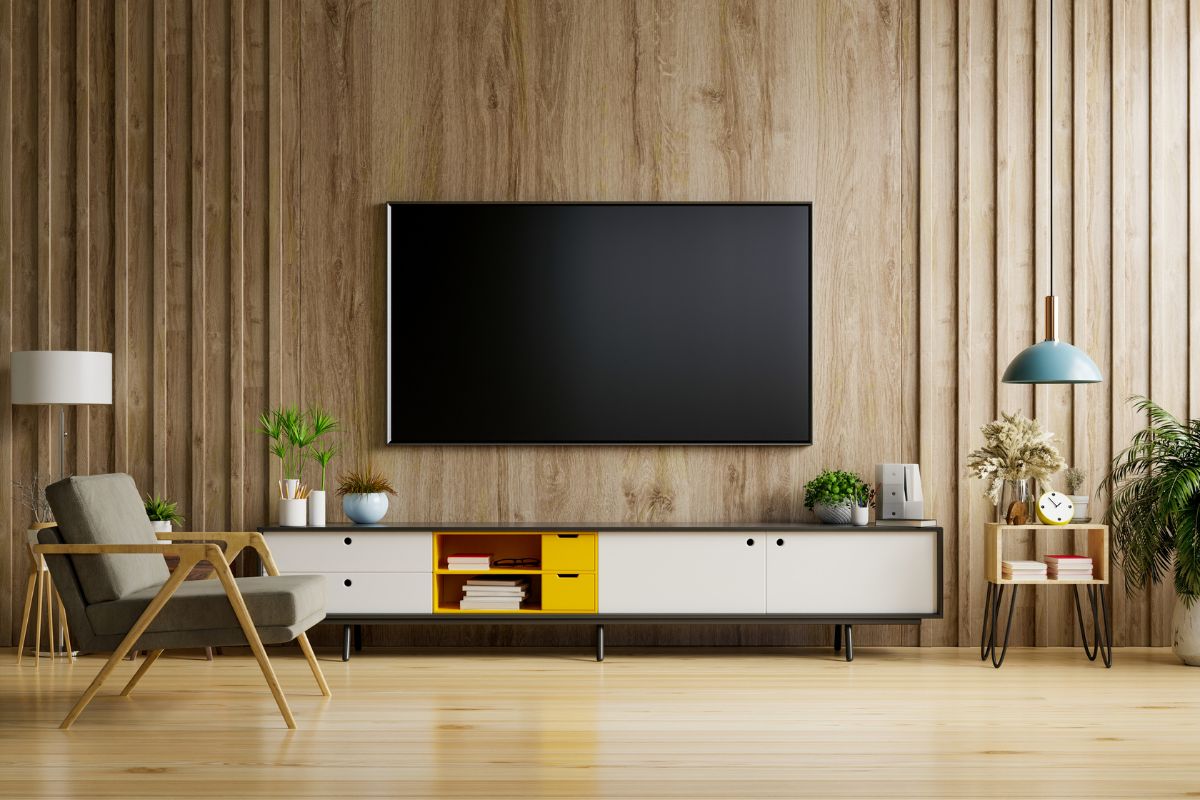 Using a small block of shelves as a television stand is another way to make them more versatile while still being more than capable of displaying whatever ornaments you decide to fill them with, however to add to the more modernized look, it is also recommended to place some gadgets such as laptops in these slots to enhance the futuristic aesthetic as much as possible.
A great and easy way to make a living room as homely as possible while still being able to display some of your most precious memories is to fill long vertical shelves with pictures of either you and your loved ones, your family or your friends.
This really adds that loving feeling to a living room and gives off a very warm and inviting atmosphere which fits perfectly with the main room of the house.
Shelves placed in the corner of a living room are a great way to make the room feel more isolated and cozy and they work perfectly with a few miniature plants placed upon them.
Scented candles are another beautiful option that will keep your living room smelling delightful at all times, perfect as a very subtle shelf option that adds so much more uniqueness to a living room. 
Summary
Shelves are an incredibly important part of a living room, both to give it some character and personality with it's displays, but also to add to the general aesthetic and look of the living room depending on the type of shelf you install, along with other factors such as where they are placed and how you lighten them up.
Whether you want a shelf that really stands out for its uniqueness and creativity or you want a few that are slightly more subtle with a bit more of a traditional look, try out a few of these ideas and see which suits your living room the most.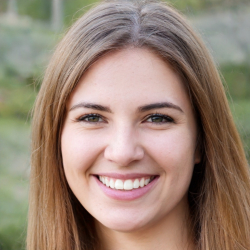 Latest posts by Maisie Park
(see all)