So, kitchen renovations are underway.
The tiling has been sorted, new sinks have been fitted, and your new island countertop is looking incredible.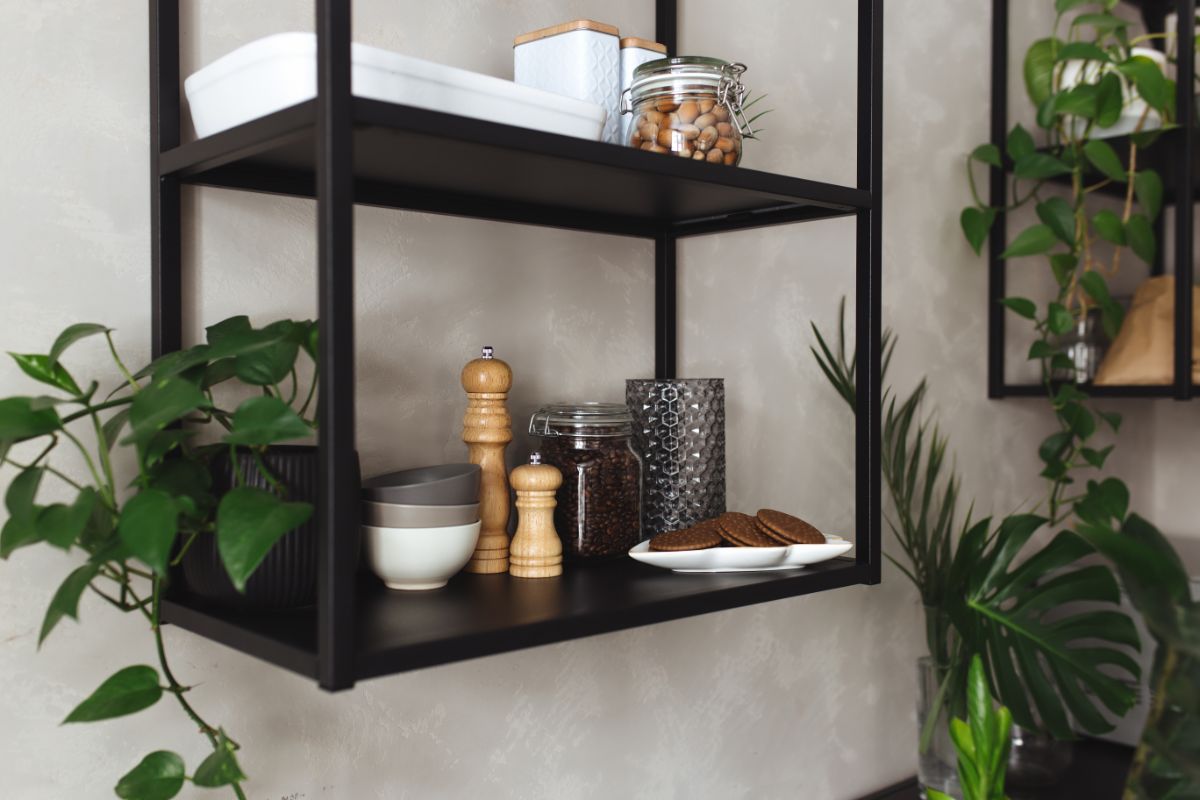 However, while these are big steps towards getting a kitchen finished and ready for living in again, there's still more work to be done.
Specifically, there's storage space to think about!
After all, where are you going to keep your pots and pans? Your knives and forks? Your bowls and plates? What about your kitchen appliances?
It certainly can't all sit on your shiny new counter forever, that's for sure!
So, when it comes to ways and places to store all these items in your kitchen, many people will often turn to drawers and cupboards.
And these are perfectly fine solutions, but what if you want to be able to see your fine dining set? What if you want a guest to easily see where they can get the right item at just a glance around the room?
Well, the answer is pretty simple: By using shelves as storage spaces instead!
This guide is packed with tons of different shelf ideas that you can use in your kitchen, either as inspiration or as a direct copy if you love the style so much!
So, starting this list with an option that will appeal to the minimalist in all of us, we have a shelf design for your kitchen that is a perfect representation of the old saying: Less is more.
These shelves are proof that more effort in the design of a shelf isn't always better. After all, against the white wall, these wooden shelves look stunning and only really required a little treatment to make sure they wouldn't get damaged over time.
The key to this aesthetic (as well as practical advice for all shelves on this list), is to make sure that you aren't stacking your shelves too high.
While a few plates and items make it look both practical and tidy, having massive stacks of bowls and plates kind of has the opposite effect.
Not only is it a little unsafe, but it also has the effect of making these shelves look cluttered, and not up to a good standard.
So, make sure that you build your minimalist shelves are plenty long enough, and you'll be good to go!
Sticking with the less is more approach, but from a slightly different angle this time, we have this rather remarkable set of wooden shelves that go beautifully with an older home, or a home that is trying to emulate a simpler time.
With many old farm homes being retrofitted and renovated, many people often want to keep the aesthetic of the older house, so will often emulate the farmhouse style by using more traditional or rustic materials, such as wood and iron.
These shelves follow a very similar principle, using strong older wood to create shelves that are built to last as long as the farmhouse itself!
Of course, not every shelf for your kitchen needs to be made out of wooden materials, especially if it will clash with the new theme that you are going for.
If this is the case for your kitchen, then these shelves will be perfect for your open-plan kitchen!
Like many of the other entries and ideas on this list, these shelves are perfect for a kitchen that leans more towards more modern sensibilities.
The metal frame of these shelves gives them a sleek look that means that they are not only strong enough to hold plenty of weight but fit at home in a variety of kitchen styles.
That being said, we do love a good rustic farmhouse-style kitchen, and open-plan shelves are a big part of that aesthetic.
These particular floating shelves are made from pine, making them plenty strong to handle anything the kitchen (or you, for that matter) could through at them.
These shelves look incredible pretty much however you could want them, whether you choose to give them a matching coat of paint to the rest of your kitchen, or even just all-natural with their natural wood color (protected by a little varnish or other treatment, of course).
Plus, if you've got lots of very pleasing items to look at on your kitchenware, you're not going to appreciate behind a cupboard door, are you?
When it comes to putting up shelves in your kitchen, positioning is just as important as size or appearance. You don't want to be knocking against it all the time, after all!
So, having your shelf in a place that you aren't likely to be running into is a great way of optimizing the amount of space in your kitchen.
This kitchen design uses that same principle by keeping the shelf over the kitchen stove.
After all, what are the chances that you'll be running into that anytime soon?
So, many of the shelf ideas and designs that we have covered so far have fallen into one of two categories: Either they are designs that lean towards more traditional rustic styling, or are sleek, modern designs for a kitchen that echoes the now.
Well, in this kitchen setup, both of these concepts collide to make something that is both fresh, and nostalgic for people entering the room for the first time!
This example also manages to make the shelves nice and inconspicuous, so they won't get in the way of the kitchen centerpiece either!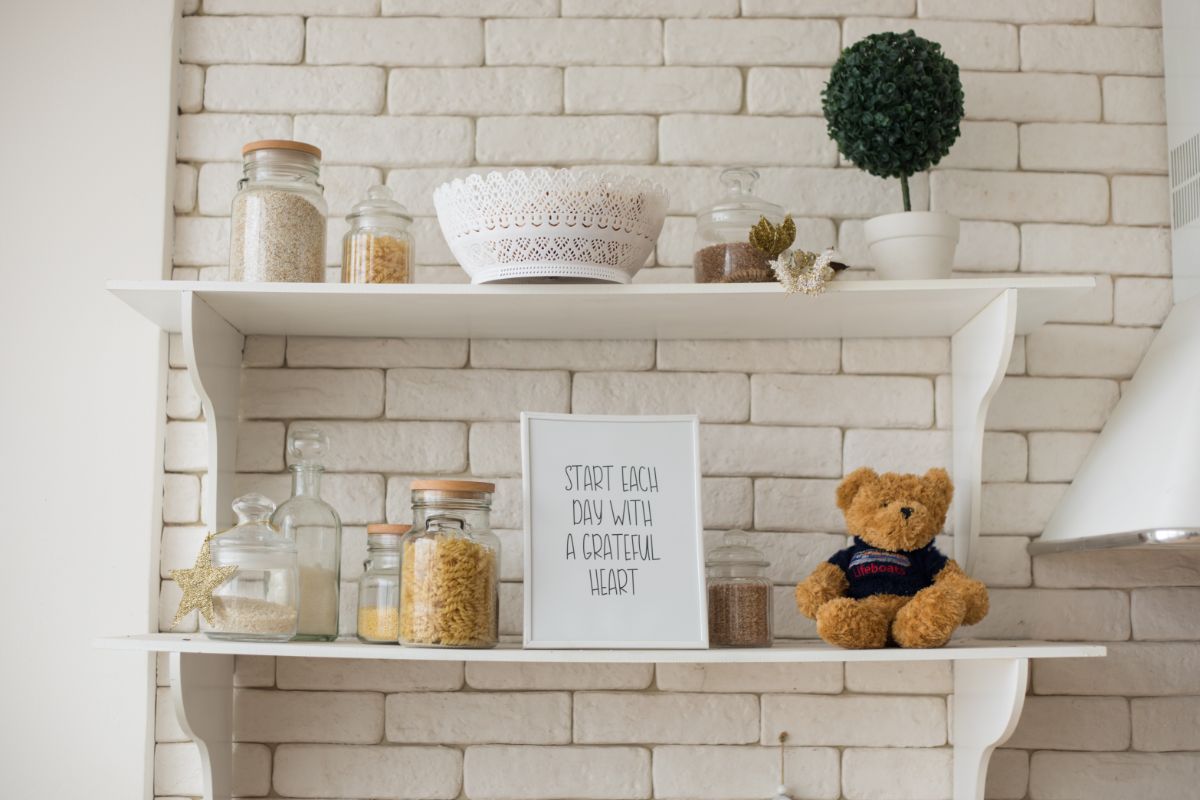 So, alongside storing things on shelves, one of the most popular forms of storing culinary tools like spatulas and other implements is to allow them to hang from a rack.
So, why not simply combine these two methods of storage into one convenient way to keep all your cooking implements in one place?
For the best effect, why not have two shelves around the centerpiece of your kitchen (the oven/stove) to create a nice symmetrical effect in your cooking space?
It's a situation that can be pretty hard to ignore when it pops up for you.
Sometimes, when renovating a kitchen, you may find that your biggest obstacle to overcome is your home design.
Awkward wall indentations and sloping corners can make installing your standard cabinets a real nightmare.
Fortunately, this is another instance where shelves are the perfect solution!
As this design shows, they can be the perfect way of getting just a little extra space out of an awkward corner of a room, while still looking natural.
It is a popular color combination for any room that has little utility to it.
Blue and white, whether it's with a paint job, wallpaper, or even some kind of tile decoration, is just plain great to look at, as this designed kitchen clearly shows.
The natural color of the oak used for the shelves here might seem like it would clash.
However, that light brown/yellowish color is just the perfect accent to add to a kitchen with this color scheme!
Of course, one of the major features of a shelf, as opposed to a set of cupboards or drawers, is that it allows you to clearly see what is stored on them (in case it wasn't obvious).
So, if you have some items or appliances that you are proud of, and would love to just have on display, you'll find that shelves are a perfect answer to this desire!
These particular shelf designs are nice and compact too, meaning that they won't take up too much space in your own home.
Plus, if you find yourself wanting to use your appliances more often, these shelves act as great incentives.
After all, if your mixer is just on a shelf staring at you, you aren't going to think too hard about how much effort it will take to get it ready!
Speaking of compact shelf designs, many people often steer away from shelves that take up all the space on a wall.
So, if you find yourself in this camp, then these corner shelves are the perfect compromise.
Situated in the corner of a room, there'll only take up as much room as you want them to. Their exposed look won't be too attention-grabbing, and you may even find that they fit your corner just right!
12. Open Pantry Shelves
Staying on the idea of compact shelving, this shelf design isn't placed on the wall, but instead is fitted at the end of your kitchen island!
This is the perfect place to store your cooking utensils, as well as even keep your dry cooking ingredients like spices!
Final Thoughts
So, there you have it!
There is plenty of variety out there to choose from for your own shelf ideas.
All you need is a budget, and a little imagination to do it!
(And some professionals, but that's neither here nor there!)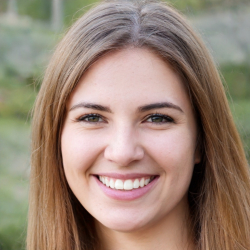 Latest posts by Maisie Park
(see all)