Guest quarters, an in-law suite, or a basement movie room with a bathroom close by can all be created with the help of a basement bathroom.
Basements are one of the most difficult areas of your home to work with, but with a basement bathroom, you can turn an unused basement into one of the best rooms in your home.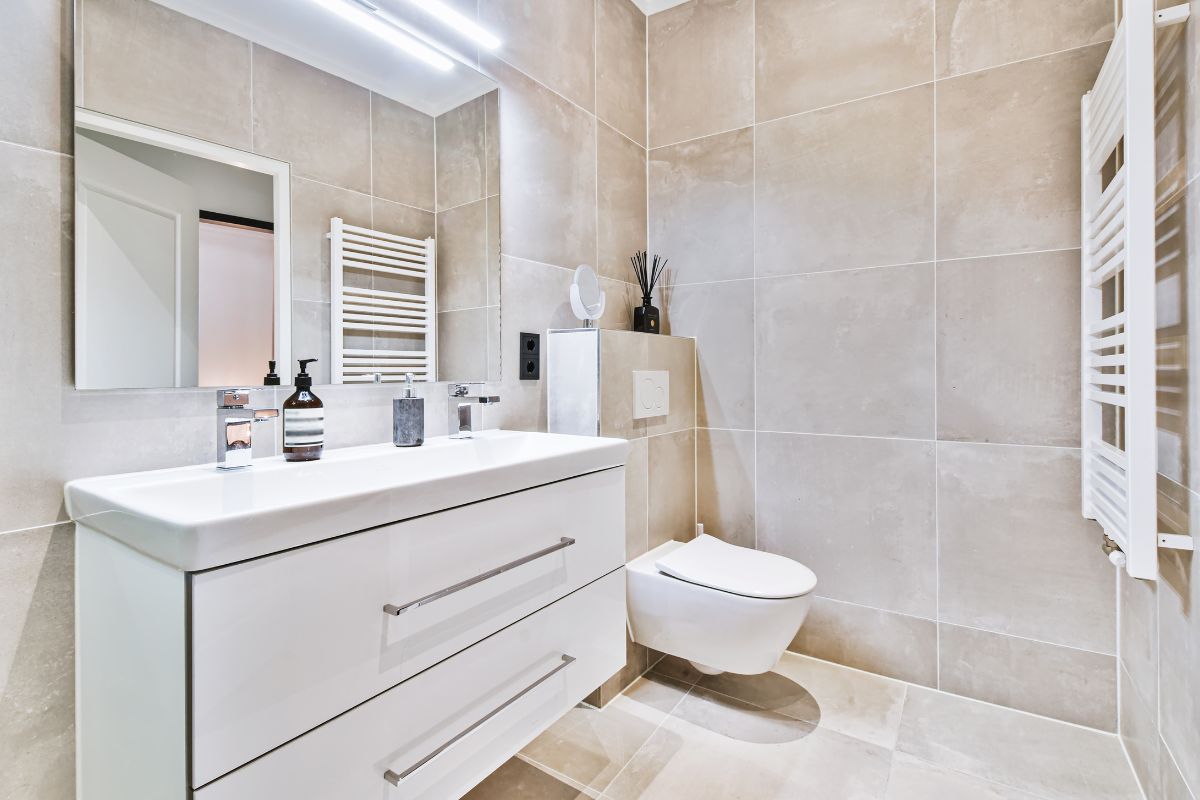 So if you have decided to add a basement bathroom into your home, then you are probably thinking of how it should be laid out or how you should decorate it.
Basement bathrooms offer a unique opportunity to spruce up the appearance of your home and even give it a touch of opulence.
Because it is located away from the main levels of your home, you are free to deviate stylistically from the rest of the furnishings in your home.
And if you have the space, interesting additions such as a home rainfall shower or sauna may transform the bathroom into the most luxurious space in the entire home.
If you look for basement ideas, you should be prepared for the possibility that space constraints may limit their viability more than they will for any other area on the ground floor or above.
Because of this, ideas for bathrooms in basements need to incorporate solutions that are not only creative but also space-efficient, plus they should feel luxurious and appear visually beautiful.
Here are 12 basement bathroom ideas for you to think about!
1. Keep The Warmth
Because they are located below ground, basements can have a chilly and gray atmosphere.
One method to make your basement bathroom more inviting and give the impression that it is an integral part of your house is to use the right furniture.
Incorporate warm-toned pieces of furniture, such as a wood dresser and a tufted chair. Add materials such as light gray/white towels and you've got a match made in heaven.
If you have a bedroom in the basement, you should select pieces of furniture that are complimentary to each other so that the basement can feel like an independent apartment.
2. Add Wallpaper
Just because the bathroom isn't on the main floor doesn't mean that you can leave out the important details of the room.
As we said above, you need to keep your bathroom looking and feeling warm so that you can forget that you're in a basement. But that doesn't mean that you need to have boring gray or white walls to achieve this look.
The otherwise monochromatic look of the room is given a sense of seriousness and refinement by the use of a classic pattern and color scheme, which also serves to warm up the color palette.
Go for a green flower wallpaper if you plan to have a lot of plants in the room.
3. Include A Tiled Wetroom
Is there anything that could be considered more opulent than a wetroom? To achieve the pinnacle of luxurious bathing, you must combine a flush shower tray with tiles that are either matte or slip-resistant and have a genuine marble impression.
If you want to take your bathroom luxury to the next level, include a standalone tub equipped with ceiling speakers, allowing you to soak in peace and quiet while listening to your favorite music.
4. Don't Be Cheap On The Lighting
As this bathroom will be in the basement, there will likely be no natural light in the room. That's why when designing this room, the lighting used should be your top priority.
Always keep in mind that task, ambient, and accent lighting are the three most important aspects to consider when arranging the lighting for a bathroom.
When it comes to illuminating tasks like putting on make-up or shaving, recessed downlights installed in the ceiling are the best option for providing general (ambient) lighting.
Glamour lights installed in vanity mirrors or pendant lights hung in key locations are also wonderful options.
Any room may benefit from the addition of accent lighting, which can be in the form of LED strips or wall sconces. This type of lighting draws attention to particular items or photographs inside the room.
5. Include Natural Features
When there is little natural light in a basement bathroom, it might give the impression of being somewhat cut off from the rest of the world, so it is crucial to have as many connections to the great outdoors as possible.
There are several fantastic methods to link a bathroom basement to nature, including the use of stone tiles, wooden units, and even a natural clay wall finish.
6. Add A Luxurious Bath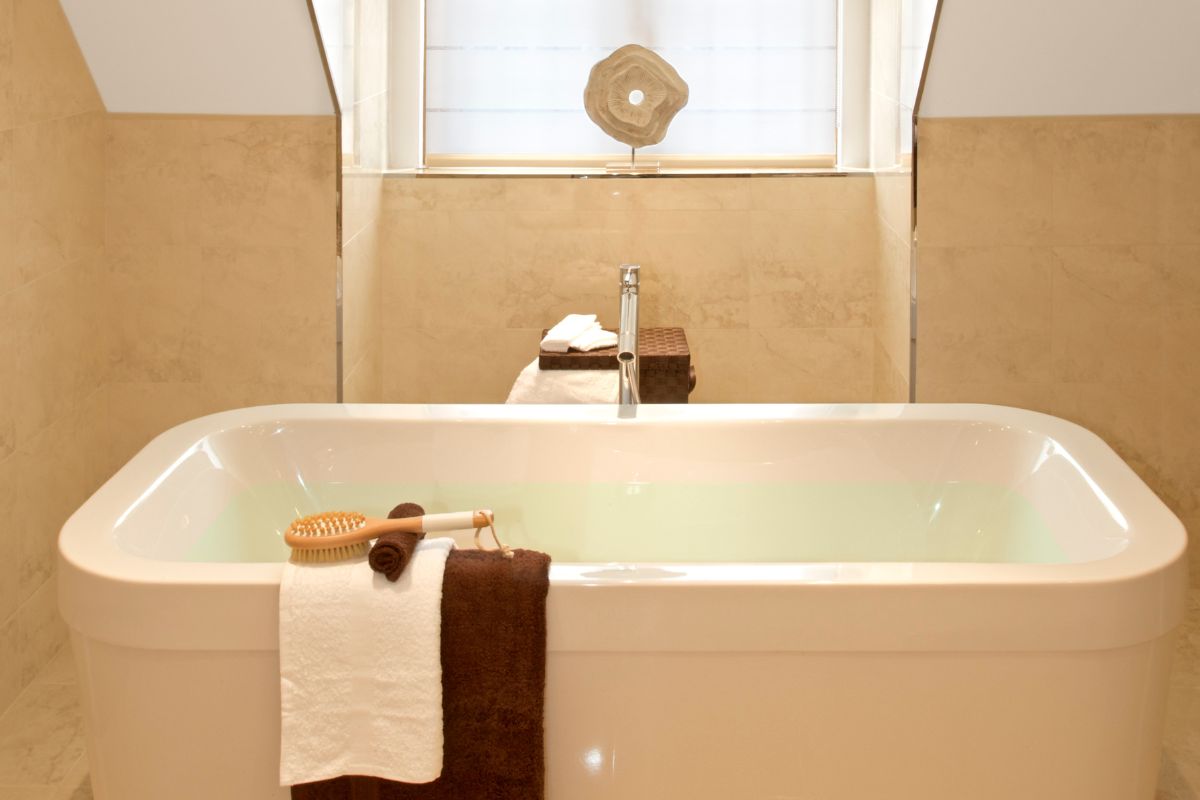 When it comes to the design of a brand-new bathroom, freestanding bathtubs are undeniably one of the most stunning components that may be incorporated.
Not only does this design create a premium finish reminiscent of boutique hotels, but it also makes bath time exciting for small children by positioning the bathtub in the center of the floor and adding LED wall panels if you want to go all out.
However, be sure you select a flooring option that is appropriate for the splash zone and is nonslip, or at least easy to dry.
7. Add Contrast With Color
The use of a pale wall tile in contrast with an on-trend bold wall and industrial-style fittings in matte black is a foolproof method for making a significant impression.
Because they are resistant to moisture and dampness, tile floors are another one of the best basement flooring ideas. If you have lighter walls you could add darker patterned tiles, and vice versa.
8. Try Including Natural Lighting 
You will probably not have enough space in the bathroom of your basement to install a full-size window, depending on how deep below grade your basement sits.
However, any natural light is preferable to none at all, so you should exercise some creativity when selecting the sorts of windows that will function properly in the area.
Windows in the clerestory style (long, thin windows), are mounted high up on the wall and allow natural light to enter the space without the requirement of a full-length window.
These windows are excellent as you won't have to worry about dealing with window coverings or privacy issues because of their position of them high up in the room.
9. Make The Room Feel Taller
There is a good chance that your basement bathroom has a ceiling height of around 9 feet, or possibly even less if you live in an older home or in an area where building codes say you can lower ceilings.
When you're trying to have a relaxing soak in the bath, the last thing you want is to feel claustrophobic because of low ceilings. No one wants to feel like they're trapped in a box.
A very simple way of making the bathroom feel taller is by painting the ceiling a lighter color like white or gray, and then painting the trim of the ceiling a much darker color like black.
This gives a clear definition between where the walls end and the ceiling starts, which gives the illusion that the ceiling is higher and the room is bigger.
Add some finishing touches like a picture collage on the walls, the right lighting, and maybe a rug with similar colors to the ceiling, and you've got yourself a beautiful bathroom.
10. Include A Fancy Shower
The basement of a house frequently functions as a separate living area for visitors, so why not equip it with luxurious amenities that will give your loved ones the impression that they are staying in a five-star establishment?
To do this, install a large glass-walled shower in the basement bathroom. This will make the space one of the most sumptuous areas of the home.
11. Work With The Weird Space 
You'll need to accept the peculiarities of your basement if you want to get the most out of it. Embracing the unique characteristics of the space, such as a sloped site or low ceilings in the basement, may help your newly renovated bathroom stand out from the crowd.
There are many ways to make use of the weird space. For example, if you have an area with a sloped floor, this might be an excellent spot to put a shower as the water will naturally flow down towards the drain.
12. Add A Lightwell
It is always worth the effort to install a glazed light well on the exterior of your bathroom if you have the option to do so.
A lightwell is essentially a skylight that will flood part of your bathroom with natural light.
Anything you can do to combat the sense of being confined or claustrophobic in your basement bathroom will get you one step closer to achieving your ideal design for the space.
Summary
These are just a few of the many excellent design ideas that you could include in your basement bathroom.
Remember that one of the most important elements of basement bathrooms is getting the lighting right, as this will stop your room from feeling like a dark box. Once you have nailed this aspect down, everything else should be easy.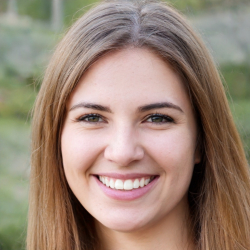 Latest posts by Maisie Park
(see all)