The living is arguably the heart of any home (besides the kitchen, of course).
It's the room where everyone spends most of their time relaxing, hosting, socializing, watching the television, playing video games, or having a quick mug of coffee before heading out to work.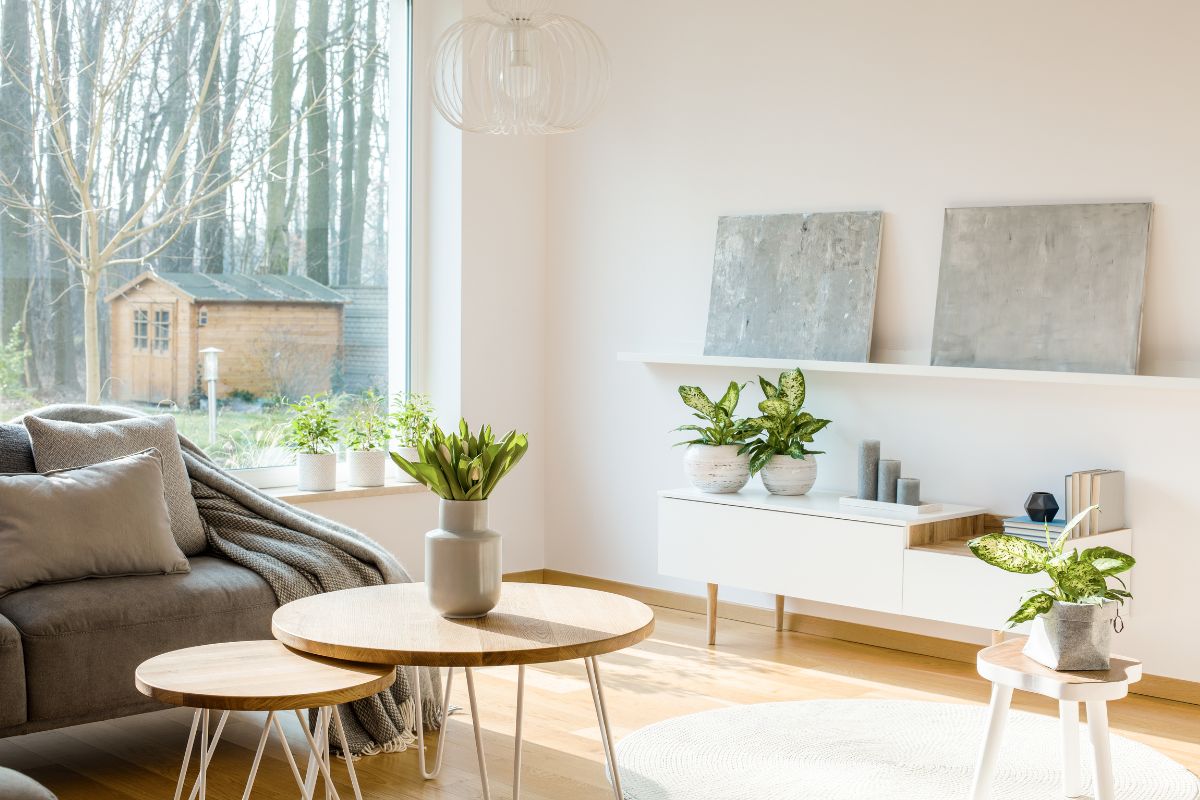 So, it only makes sense why people spend so much time decorating and perfecting their living room.
Problem is, virtually every living room comes with an awkward corner that is left undecorated and empty. It's not big enough to squeeze another couch in there, so what else can you put in the corner?
Here are 15 living room corner ideas you will love!
If you or someone in your house is an avid bookworm, the best gift you could ever give them is a reading corner.
Living rooms exude cozy vibes, so it only makes sense to squeeze a small seated area in the corner of the room to work as a reading nook. 
An armchair, ottoman, or even just a pile of cushions works well as a reading corner in a living room. Make sure to complete the area with lots of blankets, a place to hold a mug of tea, and (of course) books!
Adding shelving units or a designated pile for these books helps to designate the area as a reading corner. 
You don't have to put furniture in the corner of your living room to fill up the space. If you've got an awkwardly small corner that can't fit anything else, then you can expand the area with a gallery wall!
Not only does a gallery wall allow you to decorate the walls with your favorite pictures and images, but it also helps to add dimension to your living room (Also check out Long Living Room Ideas).
If you have space underneath the gallery wall, you can always add a lamp or plant to provide some more light and color. 
You can never go wrong with adding a side table to your living room.
A side table adds extra space for storage and holding decorative items, such as plants, picture frames, lampshades, candles, mugs, remote controls, books, and more. 
While a side table is good for practicality, they also are great for filling up an empty corner with some aesthetically pleasing decor.
This is especially useful for plants that are too small to have on the ground, as the table provides some height. 
Plus, adding a side table (or two nesting tables) works as extra table space for accommodating guests.
If you've got enough space, why not add a desk in the corner of your living room?
Desk areas are great for providing more space for working, whether you're working from home or need an area to work on personal projects.
The living room is meant to be the most comfortable room in the house, so it only makes sense to want to work there. 
Squeezing a desk into a corner might seem tricky, but desks come in various shapes and sizes. You can even opt for a standing or bookshelf desk, which is a slim desk that provides a bit more dimension to a room.
You can never go wrong with adding a bookshelf into your living room.
Depending on the size of the space you wish to fill, a bookshelf provides a sense of comfort, organized clutter, more space for holding books and plants, and gives the room a homey vibe.
Plus, depending on the size of the corner, you can get bookshelves to fit the area perfectly. 
The best part about putting a bookshelf in a living room corner is that you can add whatever you like to it. This can be anything from books and picture frames to plants and ornaments.
If your living room isn't big enough for two couches, but you're still left with an awkward corner space with one couch, why not invest in an L-shaped couch?
L-shaped couches are designed for slotting into awkward corners and filling out the living room without taking up too much space. 
Not only does an L-shaped couch make sense for filling the living room corner, but it also provides more seating space for family and friends.
Plus, you can make it super stylish with throws, blankets, and cushions.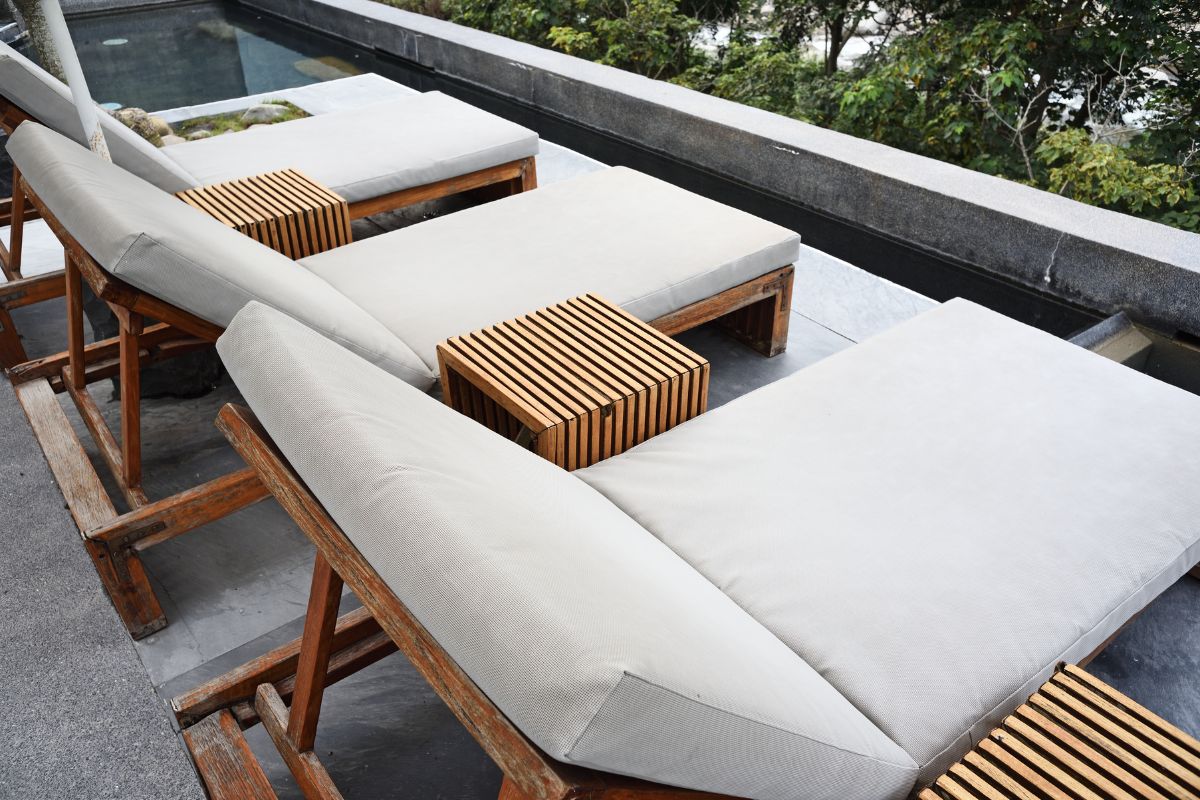 A chaise lounge is another great way to fill a corner, especially if you've already got a couch you love and don't want to replace with an L-shaped couch.
A chaise lounge is characterized by a low couch with a backrest and typically one armrest, and works to provide extra lounging space in a room. 
You can find a chaise lounge in a variety of colors and sizes to suit the decor of your living room.
If you don't need to use it as a seating area, you can use it to hold throws, plants, or even work as a designated area for your dog or cat!
Let's be honest – no living room is complete without plants. Houseplants provide a beautiful range of colors to a room, as well as dimension if they are particularly tall.
While you can place plants on a side table, tall houseplants like palms, cheese plants, and prayer plants can be easily placed on the floor. 
The only thing to consider with adding plants to a living room corner is that the lighting conditions are suitable for the plant species.
Most houseplants don't like direct sunlight, but make sure they're not completely in the dark. 
If the corner of your living room is a bit too small for a bookshelf or shelving unit, you can always build shelves into the wall itself.
It's super easy to buy and install shelves for a wall, and requires little to no professional assistance.
Once installed, you can add whatever you like to the shelves, such as books, plants, candles, picture frames, and more. 
Shelves also provide some dimension and height to your living room, and can be a great way to make the area instantly stylish.
If your living room is lacking adequate storage space, a console table is a great way to both provide a place for storage and fill up the corner of the room.
Console tables come in a variety of designs that can match your living room aesthetic, including simple black tables or grand wooden tables. 
Console tables can be used as storage for anything, from plants to board games. They're also great for a minimalistic surface space if you don't like clutter.
If you're lucky enough to have enough space for a conversation corner, this is a great way to fill up a living room.
Sure, you can have similar conversations on the couch or at a table, but there's something stylish about having a designated conversation corner. 
You can fill the conversation corner with armchairs, cushions, a side table (for mugs of coffee or glasses of wine), a bookshelf, plants, and anything else that makes the area feel comfortable.
What better way to display your favorite decorations, pictures, and ornaments than in a designated display case?
Like a bookshelf or shelving unit, a display case offers storage and surface space for beloved objects. Some display cases even come with glass doors for extra protection. 
Being able to display your favorite pieces of art and ornaments in a display case also helps to keep the room from feeling or looking cluttered, while providing them with a permanent place in the home.
If the empty corner in your living room is slightly too small to accommodate a tall houseplant, you can always add hanging plants directly from the ceiling.
Hanging plants are a great way to add some unique dimension to your living room, providing a great talking point for guests. 
The best thing about hanging plants is that they don't take up much room, which is most ideal for small corners of living rooms. Instead of cluttering the floor, they work to fill the area tastefully.
You can never go wrong with more seating areas in a living room. Armchairs not only work to provide extra seating space for guests (or a cat), but they also help to fill the awkward space in an empty corner.
They come in a variety of colors and styles, too, which is great for fitting in with the theme of your living room. 
If the empty corner of your living room (Also check out Men's Living Room Ideas) features a window, the best way to show it off is by installing a window seat. Window seats can be in the form of a bench, ottoman, or built into the windowsill itself.
Complete with cushions and blankets, a window seat is a unique and hidden place to read a book, cuddle up, or simply watch the world go by. 
Conclusion
So, there you have it! There are countless ways to fill the corner of your living room, ranging from large bookshelves to small houseplants. Happy decorating!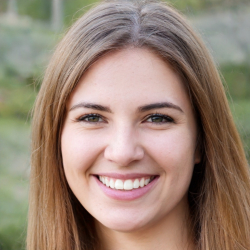 Latest posts by Maisie Park
(see all)