Everybody likes to take pride in their kitchen. After all, we all spend a lot of time in there each day.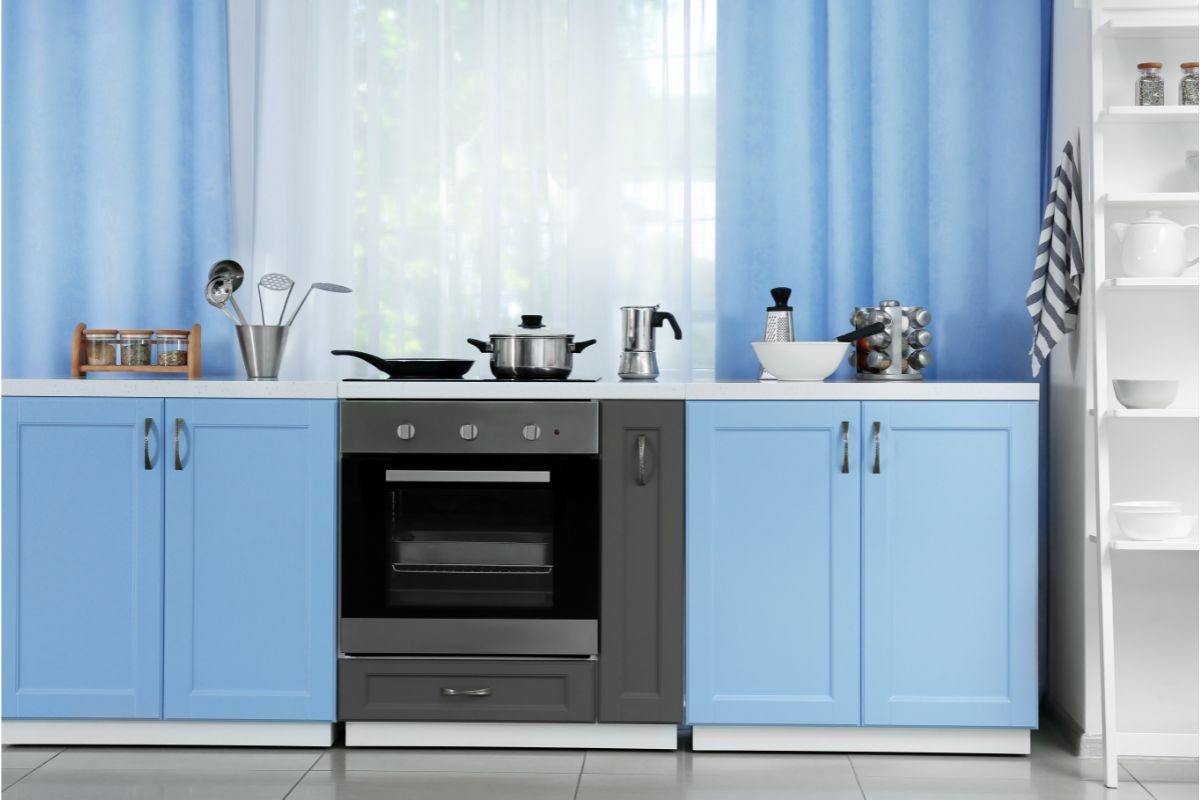 As a result, you'll want the space to be as neat and welcoming as possible, with a design that you never get tired of. 
One of the easiest ways to brighten up your kitchen and make it look that little bit more stylish is by jazzing up the curtains.
Many of us might not think about the windows as an important part of the kitchen, but it's where a lot of the light comes from.
Not to mention, many of us will spend ages washing dishes by them!
Naturally, then, it's always worth brightening up the windows by installing some fabulous curtains.
There are so many different designs, colors, and styles of curtains to choose from that they will instantly make your kitchen a better place – and your home more beautiful.
In our handy guide below, we've got 15 different kitchen curtain ideas for you to get inspired by. Each of them has their own unique benefits, and each is guaranteed to liven up your kitchen!
15 Kitchen Curtain Ideas For A Beautiful Home
We're starting our list off with this fantastically easy, but extremely effective, curtain idea!
We all know that there are hundreds of thousands of different curtain patterns to choose from in the world, each with their own unique colors, looks, and pictures.
It's always special when you find one you really love, so why not duplicate it?
If you've got a beautiful curtain print on the curtains hanging at your kitchen window, why not extend them to other windows in the room? 
For example, you can dress your dining room curtains in the same print design.
While your kitchen window curtains are likely short, your dining room ones will be much longer, and the contrast in different sizes – but the same pattern – really makes the rooms eye-catching when taken together. 
If you don't know all about curtains, then you may be wondering what a "valance" is. It's certainly a fancy word, is the actual thing as fancy?
Well, yes! When you have a curtain, it will usually cover the entire length of the window. However, a "valance" is a very small curtain that covers only the top-most part of the window.
As a result, you get a fuller view of the window and the world outside, while also enjoying the funky design of the valance above. It's a great contrast!
Better yet, a traditional valance curtain can also block out unwanted sunlight and make smaller windows look like they're much bigger.
This is another fancy term for a specific type of curtain, and one that's also well worth trying!
For those who don't know, a "cornice" is when there's an ornamental box that covers the top of the curtains, obscuring where their poll and rungs.
As a result, it makes the curtain blend in more with the house, as if it's a natural part coming out of it. 
On top of that, they also help to block out some light from outside!
It doesn't matter what style you want to have them on, linen material is just a great idea when it comes to installing some new curtains.
Why is this? Well, for starters it's just a classic fabric that's great to touch.
On top of that, though, it's also very easy to keep it neat and clean.
This is because it can often be put in your washing machine, making it perfect for low-effort maintenance, or you can even go and have it dry-cleaned professionally. 
Though this style of curtain may not have as fancy a name as the "valance" or the "cornice", it's no less stylish!
But what is a "balloon" curtain? Well, it's a design of curtain that billows at the bottom of it, meaning that it looks inflated almost – like a balloon!
This makes for a very attractive and elegant design, with the billows looking like you'd find them in a palace.
In fact, it almost makes the curtains look like a fancy dress worn to a ball. 
Whether your kitchen windows are big or small, some balloon curtains will really bring them to life due to their simple and elegant style.
When it comes to neat styles of curtains, "Roman shades" are some of the smartest that you can get.
What are they? Well, a Roman shade is like a solid curtain that covers the entire window length, and it can be raised and lowered in one wide block.
A cord allows you to do so, making it extremely easy to let in (or block out) light whenever you want to.
This is an ideal pick for those who don't like seeing the curtain railings and rings, wanting something more minimalist instead. On top of that, it has a beautiful, layered look when it's up.
We've already spoken about valances earlier, where we explained how they can really free up your windows by only having a neat section of curtain at the top.
Valances are elegant to begin with, thanks to their minimalist design, but do you know what would make them more elegant? Having them be lace-trimmed!
By having your valance curtains trimmed with lace, it makes them look very delicate and refined. On top of that, they're pretty romantic and cozy!
Of course, you could go all out with your curtain design!
Many of us love to hang a nice, long pair of curtains by the window, while others prefer to have shades that come down in front of it instead.
However, what if you did both? That's right, it's the best of both worlds!
The major benefit of having both curtains and shades at your kitchen windows, besides the stylish appearance, is that it gives you a choice of what to use.
Feeling in the mood for the full-blocking of a curtain? You can draw the curtains.
Feel like having a lighter covering? You can use the shades!
This is an easy one which really makes your overall kitchen, and house, flourish.
If you've found a pair of curtains that you really love, you can make sure that your surrounding kitchen matches its color.
For example, you can have the cupboards or the countertops painted the same color.
This way, the various parts of the kitchen can complement each other visually. 
Alternatively, you can do it the other way around. If you've already got a color scheme going on in your kitchen, like the brown and wooden feel in our picture, then you should buy some curtains that match the aesthetic.
If you want to bring a taste of the outside world into your kitchen, then having some café-style curtains is a stylish and quirky way to do it.
If you don't know, café curtains are basically the opposite of a valance.
While the valance just covers the top part of the window, café curtains only occupy the bottom half. 
The key benefit of these is that you get some privacy in your home, while still letting a great amount of light in.
On top of that, you can easily see over the curtains when you're walking around, but people outside will be limited in what they can see. 
On the opposite side of things, a sheer curtain is not going to give you a lot of privacy!
However, it's a great pick for those who don't mind, because of its dreamy style.
With a sheer white curtain, you get a semi-transparent view of the outside world, almost like a haze. It's almost like looking outside into a wintery mist!
If you want some Roman shades, then getting them with a Grosgrain Ribbon is a great idea.
A Grosgrain Ribbon is like a little printed border that goes around your curtains, contrasting their color with a different one. It's smart and simple!
Bamboo shades are like sheer curtains, giving you a hazy view of the outside, while letting you keep a little privacy.
Better yet, their brown texture turns the sunglow into an even dreamier hazel haze!
Of course, Roman shades don't have to be sheer or plain. Just like curtains, you can have prints on them! Get a design that you love, and enjoy it every time you're in the kitchen.
Finally, if Roman shades are too big, you can get mini ones.
These are very cute, and especially look great when you've got a row of separate windows.
Final Thoughts
Curtains can really jazz up a kitchen – find inspiration with our guide!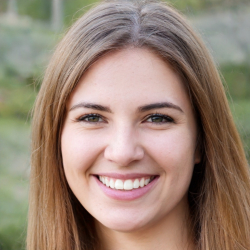 Latest posts by Maisie Park
(see all)