While for many of us, the furniture, shelves and fireplace may be what we prioritize most when reorganizing or planning out a living room, the curtains are certainly not to be overlooked as with such a wide variety of colors, styles and options available, they are an incredibly elegant and simple way to liven up a living room and insert some personality into it.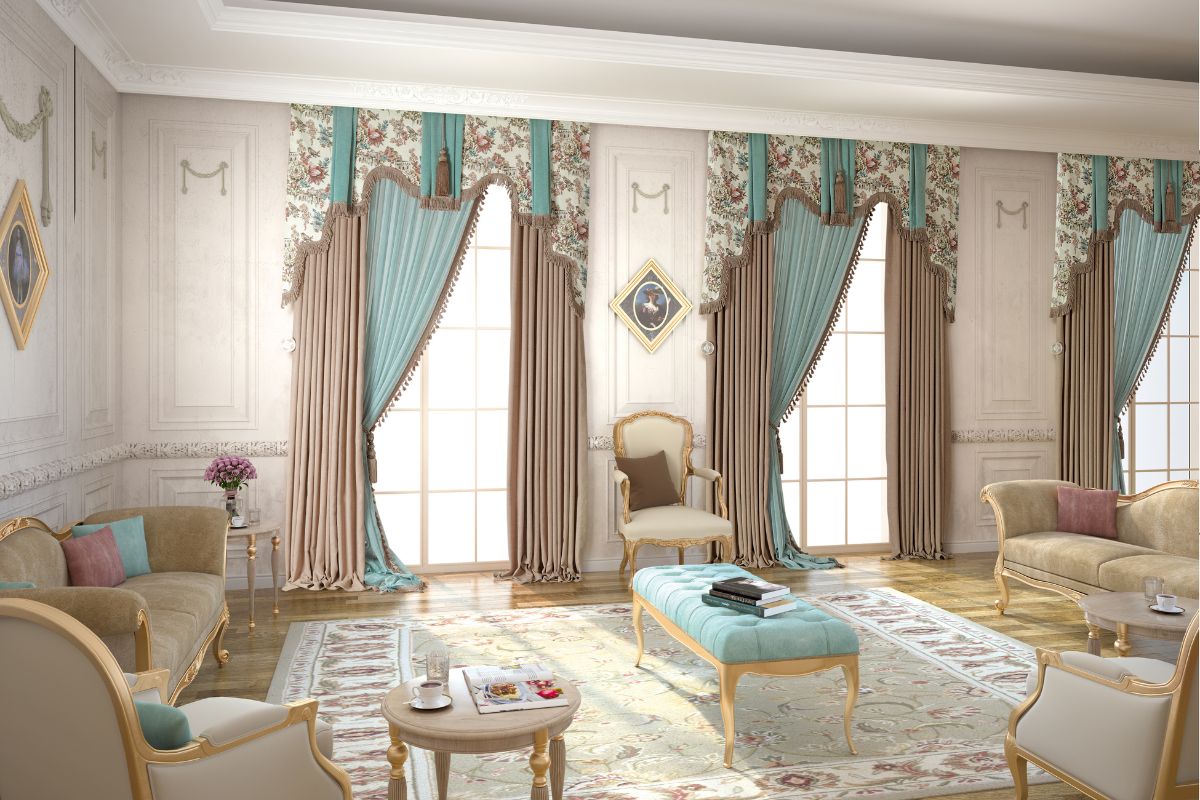 From blackout curtains styled with a patterned trim to semi-sheer white curtains that really helps to brighten up any room they're in, it's always worth browsing through and uncovering new types of curtains that you feel would fit your living room best, who knows, you might just find your new favorite style and design.
If you have a particular color palette in mind for your living room, whether that be all one color or a mixture of a few, an easy way to enhance these colors and allow them to stand out even more is by incorporating the curtains with the same style, using similar colors and tones to what you have elsewhere in the room.
While using the same patterns is also highly recommended, it is definitely a more arduous task, however it can be well worth it so that there is no risk of the curtains standing out against a more colorful and vibrant backdrop.
While many of us will mentally separate curtains and blind as two separate parts of a room, when combining them on the same window it creates a very elegant and homely aesthetic, especially when both are similar colors but just a little different in tone such as having a light and slightly darker gray.
A popular choice that is guaranteed to enhance the look of a living room and really make the windows pop out a bit more is mixing a Roman blind with full length dress curtains to frame the blinds, making for a very neat and cozy look.
A creamy pink may seem a little too out there for some people when applied onto some long floor-to-ceiling curtains, however this vibrant and rich color can actually help a living room feel all that more grand while also feeling more colorful and creative.
It also grants you the opportunity to try out a few different designs, colors and patterns throughout the rest of the room as they will all blend perfectly with some pink curtains, perfect for a room that's prioritizing its aesthetic and style above everything else.
Semi-Sheer White may be one of the most popular colors and styles for a curtain, however there are some very good reasons for why this is the case, especially since they are so easy to install and can instantly make a living room feel that much more light and breezy, perfect as a seasonal choice when the sun is shining a little more and the temperatures are slowly rising.
The breeziness of these types of curtains also helps them to blend perfectly with the outdoors, making for a great addition if you have a sliding door that leads to the outside from your living room.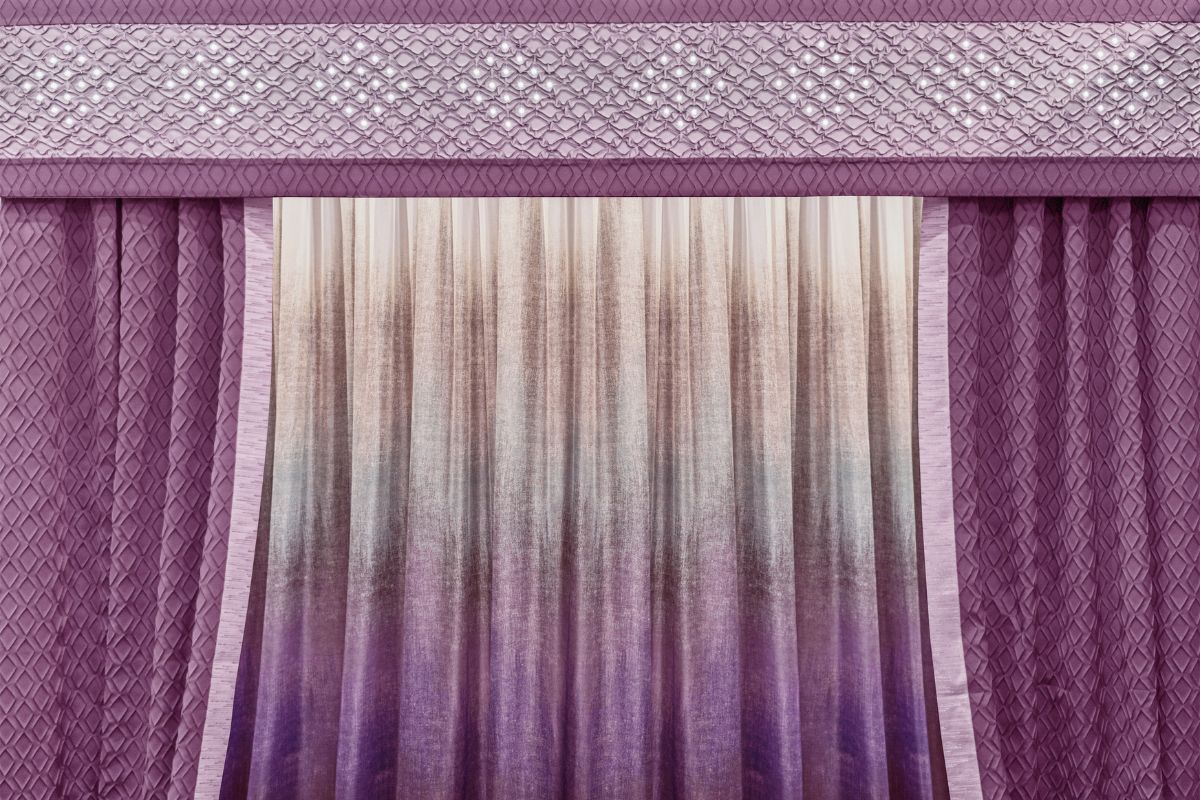 Pelmets are known for keeping a room looking neat, sophisticated and formal, which is why it is never a bad idea to try using some pelmet curtains to really add a touch of class to your living room.
While they can come in a wide variety of styles and colors, pelmets with a cool trim or slimline pelmets are often some of the best looking, along with a light gray sheen that helps the design to remain subtle without looking out of place.
By using deep and rich jewel tones on a pair of curtains, it instantly adds a tremendous amount of luxury to the entire living room, especially when paired with some deep purple or violet colored chairs and tables.
Variations of red, purple and blue are the most popular and very best jewel tones you can choose from and will leave the curtains looking soft, clean and a marvel for guests to lay their eyes upon as soon as they walk into the main living space.
If you don't want to stick with the standard single color for your curtains, try getting creative by opting for some watercolor styled curtains which can help make them a lot more vibrant while granting the entire room a tremendous amount of personality.
Some of the most popular watercolor styles include a smooth and delicate mixture of pink and white, but also the slightly more subtle blue and white, whichever mix you choose you really cannot go far wrong with the massive variety of styles and designs.
If you have never tried out or seen ombre curtains, they essentially transition from one color to another as the curtain extends downwards, making for some incredibly unique styles and designs which is sure to immediately catch the eye of anyone who sees them.
One of the most elegant and charming designs used in ombre curtains is a clear white gradually turning into a deep rich blue as it gets to the bottom, creating a very natural aesthetic almost like a waterfall in its appearance.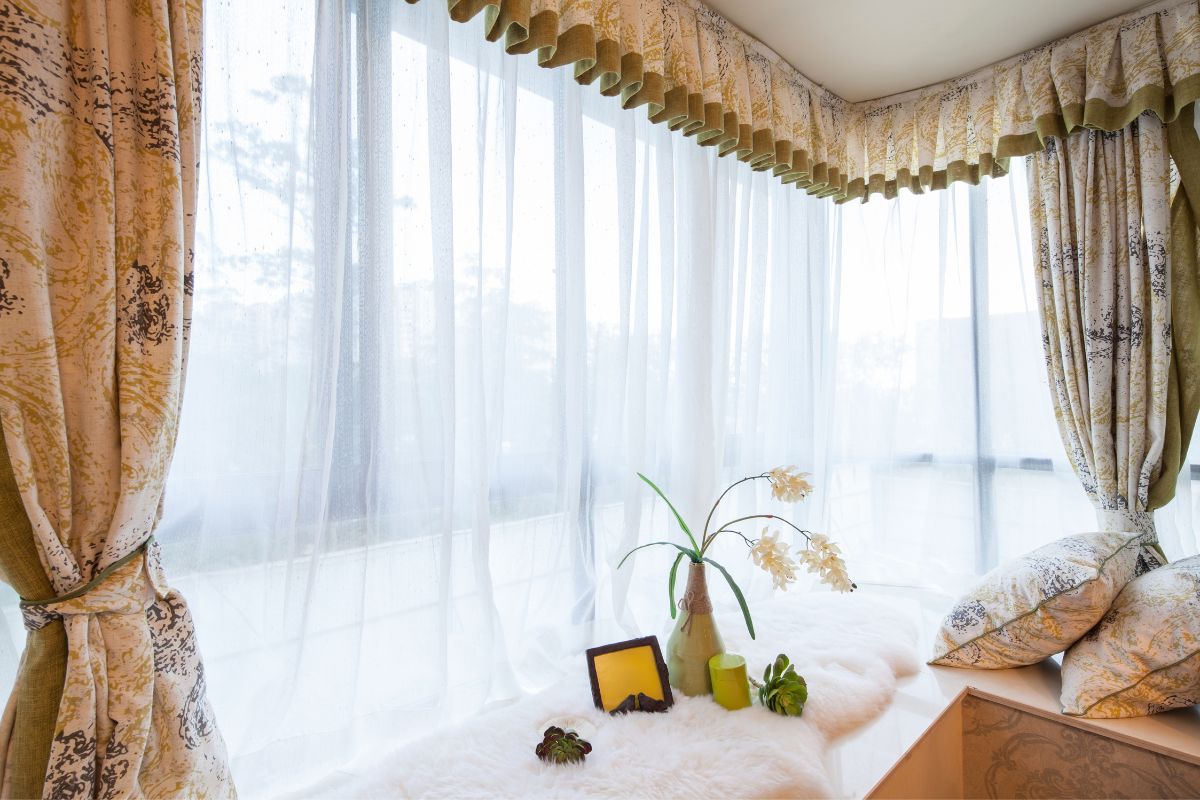 It can be so easy to stick with what we consider simple and basic since there is no risk involved of the curtains coming out looking odd or out of place, however patterns are an easy way to stylize curtains in a creative way which can also allow them to fit in much better with the rest of the living room. 
For example, if you have a more traditional themed living room with a few brown chairs and tables dotted around, it can be a great idea to pick an animal pattern such as large brown butterflies or birds to go onto the curtains to enhance that Earthy traditional aesthetic.
If you have a room that's a bit more colorful and vibrant with some deep blue and purple colors,, creative designs such as large swirls can help to enhance the creative talent in the room, just always try to make sure that the chosen pattern does fit with the general aesthetic of the room as much as possible. 
Thin sleek stripes are certainly not a new design choice when it comes to curtains, but there is no doubt that they are both beautiful to look at but also subtle, perfect for when you have a more neutral living room where you want everything to blend together nicely without making too much of a statement. 
Try mixing this design with some striped pillows and chairs to give the entire room a uniquely homely aesthetic that is downright beautiful to look at. 
If you have a little more room for the curtains, a creative idea can be to pair up contrasting curtain designs.
As long as the primary color of both curtains isn't wildly different, it can create an eye-catching and incredibly modernized design that can look great in more neutral living rooms.
We recommend pairing a blank curtain next to one with a uniquely shaped design to create a beautiful contrast that doesn't overstep the mark. 
Out of the wide array of colors you can choose from when picking a curtain design, there aren't many that will put a smile the face of everyone who lays their eyes on them quite like a deep and rich blue, whether it's a little softer or a bit more of a striking navy, this is the perfect choice when you're struggling to think of a color that everyone will love.
Another great color choice that plays it safe since it can blend in with just about any kind of living room and perfect for when you can't decide on the exact color you want and excellent as a sleek and stylish backdrop to a chic living room, feel free to add on a checkered trim onto the end of these elegant curtains to add that extra touch of style.
Many of us love making a living room feel more natural and down to Earth, and there's no better way to convey this than some beautiful olive green curtains.
With just a hint of color coming from these curtains, they are perfect when you don't want to go all out with colors and want something a bit more homely and traditional.
Full of class and perfect when paired up with beige colored walls, botanical curtains not only ozze luxury and style, their patterns are very unique in the way that they are designed, granting a huge amount of personality and character to any living room they are placed in.
Summary
When planning out a new living room design, don't forget about the curtains and try out some of these ideas to help you create the aesthetic you've always wanted.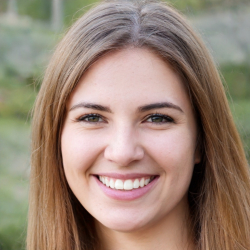 Latest posts by Maisie Park
(see all)