The Ryobi table saw is a powerful tool for the size it is, and after first use it was immediately appealing.
This table saw uses a handy foldable stand meaning you can transport it wherever you want to do work making it a lot more convenient than a lot of other table saws. This is perfect if you want a table saw which is perfect for indoor or outdoor use.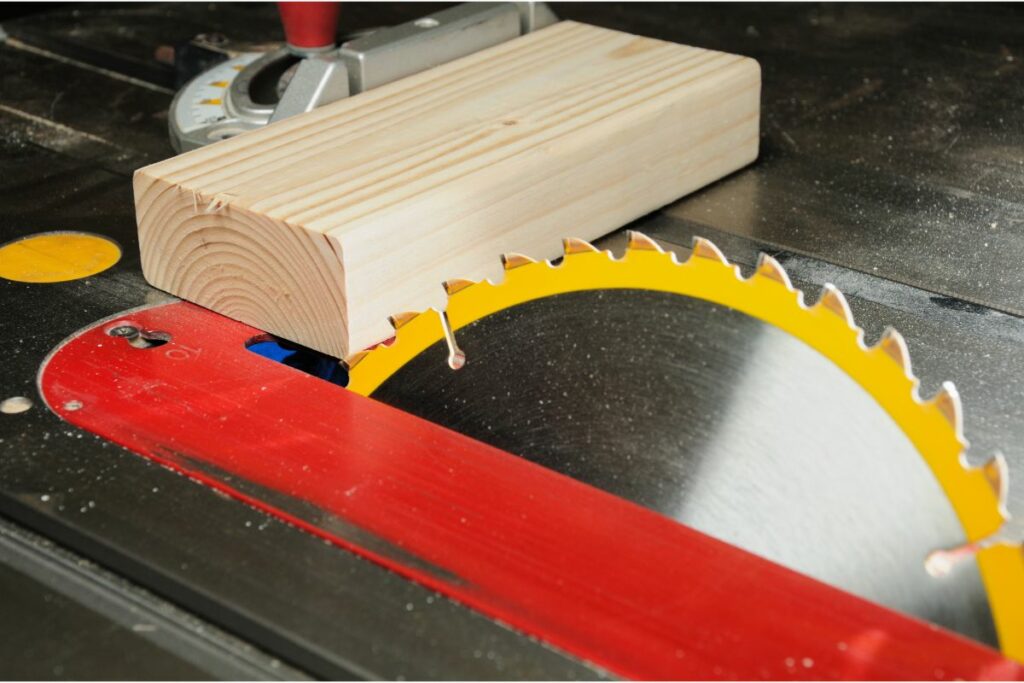 This table saw uses a 15 amp motor and this makes the blade have an RPM of 5000. This is a strength which is ideal for a variety of different tasks. It also has a pretty rugged design meaning you can feel comfortable taking this table saw wherever you need to.
If you have not heard of the Ryobi brand of table saws, they are actually quite a common producer of table saws and have quite a few products on the market making them quite a well trusted brand.
What makes the brand so appealing is that they tend to be less expensive than their competitors meaning that they will often get chosen if price is the factor the decision is made off.
They are seen as a good mid-range tables saw which will work for a long time without costing too much.
But if you want more detail about this table saw to see if it will be perfect for what you need, this guide will go through all the details relevant, so you can make an informed decision on whether the Ryobi tables saw will be what you need!
What Is Included With The Ryobi Table Saw
If you want to know what exactly will be included with the Ryobi table saw if you choose to buy it, it comes with:
It has onboard storage for the accessories it is included with built in to its design
It uses a steel roll cage for its frame strength which provides extra longevity.
Furthermore, it uses a 15 amp motor which is quite powerful for its size as well as an included blade brake
The transport as well as storage stand is able to fold up compactly
Uses a cast-aluminum tabletop which provides a sturdy and level but still lightweight work surface
For more accessibility options, the barrier for the board rip has a push stick storage integrated into it
There is a 3 year guarantee from the manufacturers
Integrated dust chute as well as guarding which is tool free
Has a miter gauge
A blade guard which is transparent
Assembly which uses an anti-kickback pawl
Uses a carbide tipped 24 tooth blade
Also comes with a detailed operator's manual
What Are The Main Features Of The Ryobi 10 Inch Table Saw
So what are the main features of the Ryobi table saw which make it an attractive option to work with.
Firstly is its very user-friendly layout and design. It is easy to work with and with its powerful engine as well as high rip capacity it is a powerful choice as well as convenient. The stand it comes with also works quite well making it a great portable option.
The only thing which slightly holds back its portability factor is that the table has its top made using aluminum which while it is still lightweight, can be a little too heavy to carry sometimes.
Another great feature of this table saw is that it has built-in wheels which make moving it around pretty easy. To add to this convenience its built-in storage options mean that you do not have to worry about any other tools you use getting lost, and you can just store them with the device.
The blade guard system which this table saw uses allows for precise cuts to be made easily as well as swiftly which is a characteristic you want all table saws to have.
Something else which is impressive about this table saw is its durability, a great example of this is the guarding assembly as well as the tip fence being made of very good quality stainless steel giving this saw good longevity.
This will also help stop the chance of any unintentional wounds as well as lowering any chance of damage to the saw.
The body of the table saw is also quite high quality. While it does use plastic, it does not feel unreliable, however, compared to some other Ryobi table saws, it does feel a little lightweight which has annoyed some users.
So with these features out of the way, how does this table saw perform?
How Does The Ryobi Table Saw Perform
Because of the great integrated storage system, all of the equipment which you are using for your sawing can be kept in the same spot and easy and convenient to access.
The table is also very simple to use and by using the lightweight folding stand, you are able to move this table stand wherever you want to work with it.
The work surface which it uses is a strong metal tabletop which is the perfect thickness to work with, while not being too heavy.
Because of the simple push stick operation it is very simple to have the saw remain running while also ensuring that the job is safe.
The use of the dust chute will also catch any sawdust as well as making sure that the workspace you are working in will stay odor free instead of getting stuffy and hard to breathe in
The use of the tool-free guarding will make sure that your hands are completely protected, and you will not have to worry about any risk of potential self-cutting.
By using steel cages, this table saw has an improved durability as well as strength
The use of a miter gauge also ensures that cuts will be precise and properly angled.
The rip barrier is designed to stop any saw issues
The use of anti-kickback technology in the saw ensures that the curing board will not rebound while it is being cut
The operator's manual will make working out how to use this saw as simple as possible.
Operating Guide For The Ryobi Table Saw
It is important to keep in mind the rip capacity of a table saw, but this is even more important if the table saw you are buying is compact. While there are some compact table saws which have a good enough power, you must always consider the motor and therefore its rip capacity.
Part of this is considering the surface area of your table saw, you need to ensure that you will have enough space to work on both the left and right sides of your blade
You also need to properly examine your workspace to make sure that your equipment is stored properly while you are working.
Make sure that you are using safety glasses while you are operating a table saw to give yourself adequate protection.
You will also need to consider your stability, and you will want a configuration set up to lower vibrations as well as to keep you comfy.
Make sure to consider the nose which is being made by the table saw as the Ryobi is a bit louder than similar table saws due to its price range.
Pros And Cons Of The Ryobi Table Saw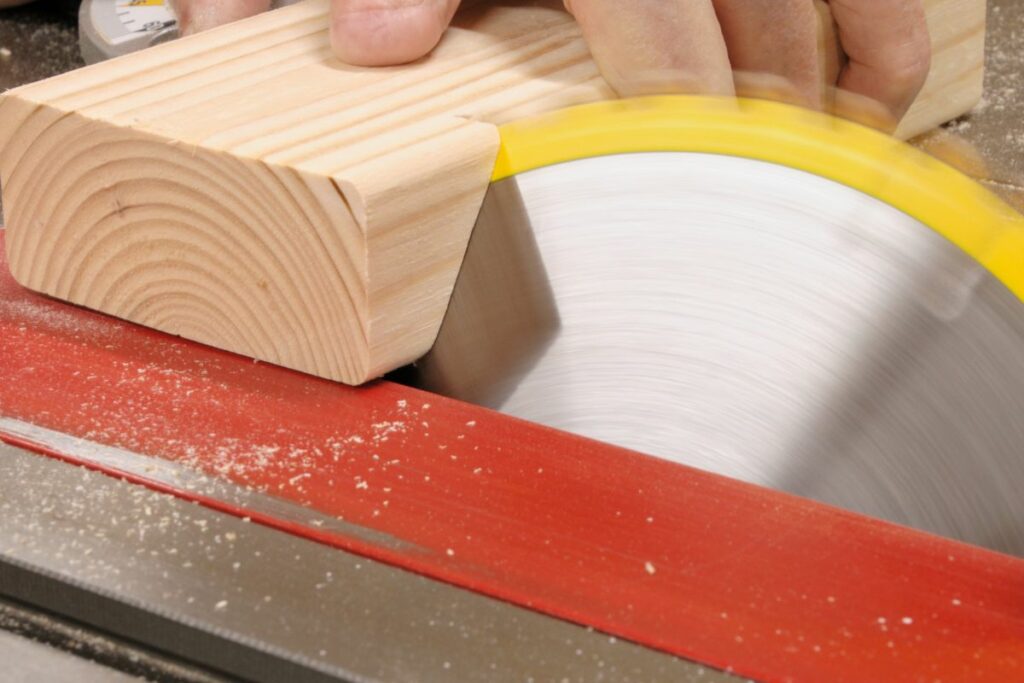 One of the best ways to assess if you should make a purchase of something like this table saw, you should consider the pros and the cons and see which outweighs the other based on your personal needs as well as your budget.
Pros Of The Ryobi Table Saw
Features plenty of different attachments as well as features which will assist in alleviating any concerns
The sliding stand featured makes it easy to move this product anywhere you need it to be
The drawers and cabinets which are included work very well
Lightweight design is appreciated
Very adaptable in its different uses making it possible to cut boards in very exact angles
Cons Of The Ryobi Table Saw
Not all of the attachments are made from high quality material
This kind of table saw is not always the best for making more small and precise cuts
Makes quite a lot of noise while it is being used
Who Is The Multi Use Tool For?
So what kind of person do we think this multi-tool is perfect for, and who will this tool be a good investment for. The people we think will get the best use out of this tool are people who are not using it professionally.
This is the best for DIY enthusiasts and people who want to be able to efficiently work on projects during their off time. 
It is a power tool which has plenty of great uses and the blade is designed to be both consistent and sturdy. But if you want a table saw which is appropriate for carpenter projects or generally professional work, you will have to invest in a more professional tool.
However, if you are a professional who needs a portable option, this is one of the best with all of the integrated storage as well as how easy it is to collapse and fold up. You will need to be quite strong to be able to handle this saw by yourself or have someone else's help.
With the affordable price of this, it will be a great option for most DIY enthusiasts, but if you want a table saw for constant or professional use, you should consider a more expensive option.
Takeaway
Hopefully this guide has made it obvious whether this table saw is going to be a good option for you or not. If you are looking for a portable DIY table saw with an efficient design this is a great choice.
Frequently Asked Questions
Why Should You Buy A Table Saw?
A table saw is a great power tool to invest in if you need to e cutting materials like wood often and consistently to a certain degree of accuracy.
If you do not enjoy using a manual saw constantly, a table saw is a great way to save time as well as effort in your work.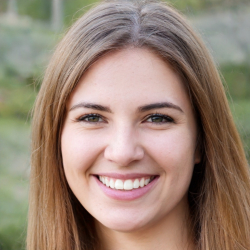 Latest posts by Maisie Park
(see all)