Curtains in the bathroom might sound like an unusual idea when you first hear it, but a set of drapes can actually add a lot to this room. Softening out the hard lines that are found in most bathrooms, curtains can add an elegant and romantic touch.
Lightweight fabrics are perfect for the bathroom, as they allow the light to soften and diffuse. They're also practical, as lighter fabrics are so much easier to clean. For ideas and inspiration, take a look at our guide to using bathroom curtains to create the perfect home.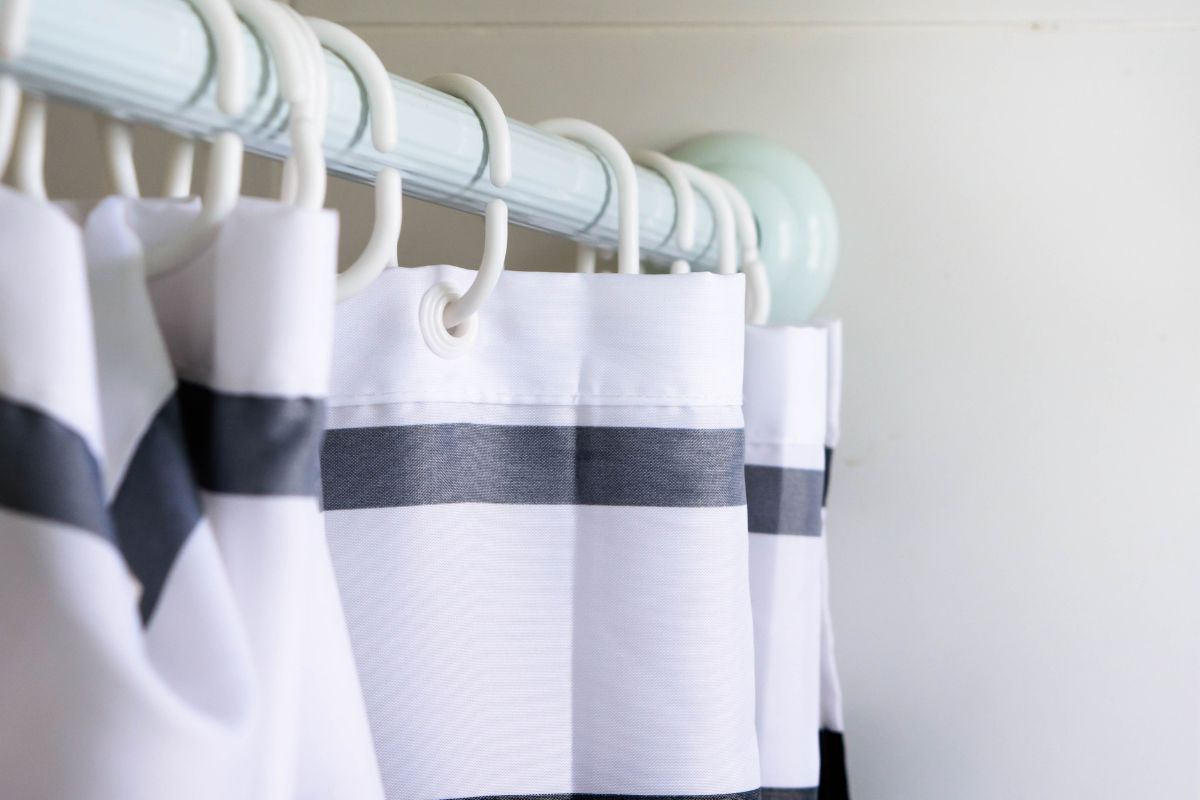 1. Use Sheer Curtains For Dreamy Romance
For completely practical reasons, sheer fabrics are the best fabrics to use for bathroom curtains. Lightweight, these curtains are easy to clean, and won't suffer badly from moisture damage.
But there are more than just practical reasons to use sheer fabrics in the bathroom. Sheers add a light and dreamy touch to the decor, infusing the light to create a romantic atmosphere.
Without the weight of heavy fabrics, sheer fabrics allow you to keep natural light flooding into the bathroom, while still maintaining privacy. Sheer fabrics don't have to be white — use different colors to pick out shades from your decor.
2. Add A Splash Of Color With Bold Fabric
Bathrooms tend to be fairly one note, with many of us choosing the traditional clean white. While white is an excellent color for the bathroom fittings, you might want to inject some color into the decor.
Bathroom curtains are an excellent way to do this. Vibrant colored curtains can add brightness to the room, but they're also easy to change when you want a color refresh.
If you have a particularly lovely view from your bathroom window, a single color curtain can really draw the eye.
3. Pair Floaty Sheers With Wood Paneling
When we think of the spa, we think of a place filled with luxury. You can recreate this feeling in your own home by pairing floaty white sheers with wood paneled walls.
The sheers will diffuse the light, creating that calming feeling we look for in the spa. Wood paneling reminds us of the outdoors, and has a naturally soothing effect.
Lean into this effect with stone floors, and marble fittings. Your bathroom will ooze luxury, and every time you go for a soak, you'll feel like you've stepped through the doors of your own private spa.
4. Create A Luxury Feel With Full Length Curtains
Full length curtains always add a touch of luxury, and in your home they can give an upscale boutique finish to the bathroom.
Hanging from the ceiling to the floor, full length curtains emphasize the height of the room. Use them either side of your bathtub to frame the tub, for a feeling of elegance.
If you are going full length, then it's important that you keep the fabric light and airy. Otherwise, you won't be able to wash them frequently. Heavy full length curtains (Also check out The Perfect Mid-Century Modern Curtains) can also make the room too dark.
5. Build An Intimate Space With Linens
Linen is a thicker fabric that is still relatively easy to clean, which makes it excellent for bathroom curtains. Consider linen curtains if you live in a built-up area, and you want extra privacy in your bathroom.
With these heavier curtains closed, you'll feel tucked away in your own private sanctuary.
Draw your linen curtains, light some candles, and create an intimate space in your bathroom. Perfect, if you're planning on sharing a soak.
6. Café Curtains Bring Vintage Charm
Café curtains are pleated curtains that cover only the lower half of the window. They have an old-school charm, and look delightful in a vintage bathroom with classic fittings. The café curtain is also a practical choice, as there's less fabric to care for.
Choose a sunny shade, such as pastel yellow, to really lean into the vintage appeal. With the light streaming in from the top of the window, café curtains create an airy space. But by covering the lower half of the window, you'll still have privacy in the bathroom.
7. Play With Patterns
Against the clean lines of the bathroom, patterns add fun and visual interest. And because the bathroom decor tends to be simple, you can choose a bolder bathroom than you might use elsewhere in the home.
Stripes are a classic choice, and can play on a nautical theme, but blues and whites can also be used to add a Mediterranean feel. If you have any greenery in the bathroom, consider a jungle or leaf pattern.
Or keep things geometric, to play on the sharper lines of the bathroom.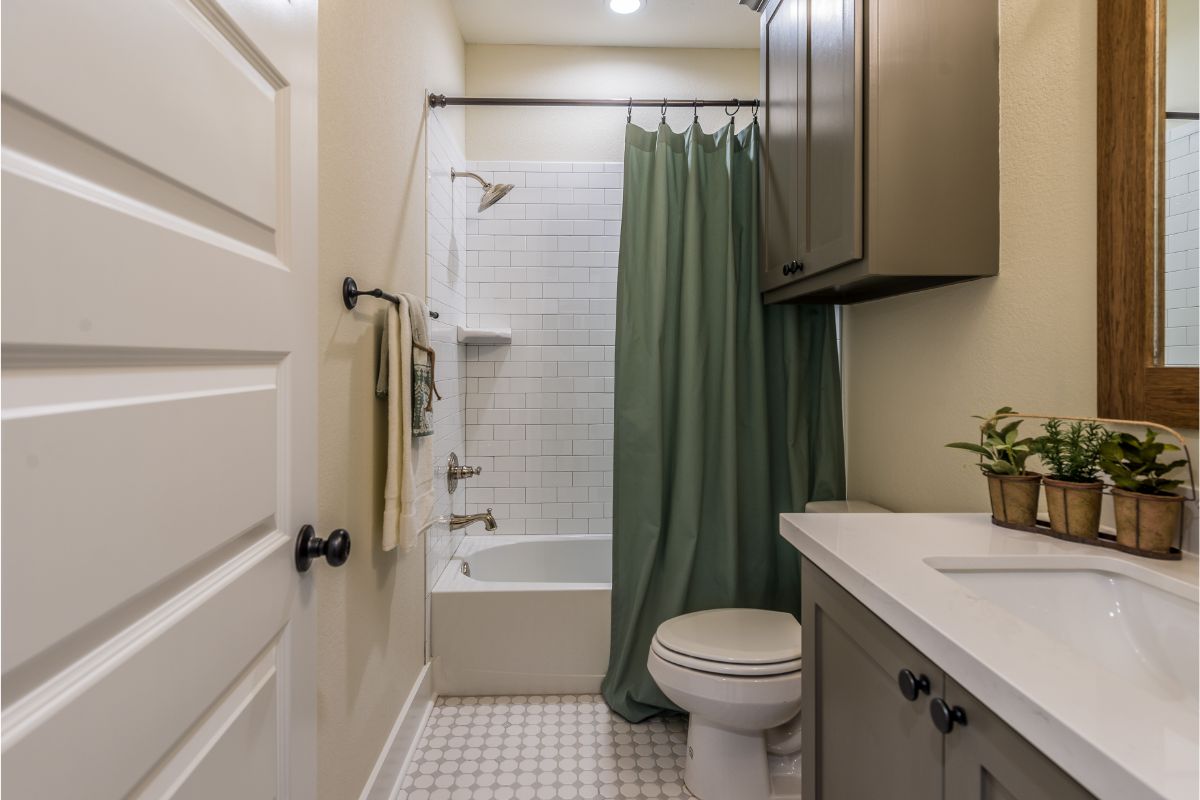 8. Combine Traditional Shades With Sheer Curtains
Window shades are the more traditional covering for the bathroom, and they really are convenient. Shades give you privacy, they're easy to clean, and won't overwhelm a smaller bathroom. However, they can be a little uninspiring.
Instead, try combining traditional shades with sheer curtains. By doubling up the shade with the lighter fabric you won't enclose the space, but you can add a little romance to the room.
And you can play with the light level throughout the day by opening and closing the materials.
9. Floral Patterns Give A Rustic Appeal
Whether you go for a small print or a bold flower, florals are a classic choice. In the bathroom, floral patterns can be used to give a rustic appeal. Florals bring in a touch of nature, while adding color to the room.
But florals don't have to be old-fashioned! Go for a strong print with bright colors to completely refresh the space. This looks best in a larger bathroom, where the big print won't overwhelm the room
10. Emphasize A Color Palette With Fabric Choice
From tile prints to towels, there are many ways to inject a pop of color to a bathroom. But if you find your choices are less "pop" and more "fizzle", you can emphasize your chosen shade by choosing curtains in the same color.
Linens and sheers are available in strong colors that can pick out details in decor. They can finish the room, and tie your decorating scheme together. And because it's easier to change curtains than fittings, you can update your color choices with the season!
11. Soothe And Calm With Pastel Fabrics
The bathroom is typically a place where we go to relax and unwind. Create a soothing atmosphere by decorating your bathroom with lightweight fabrics in calm pastel shades.
Drifting across the window, these curtains will entice you to sink beneath the bubbles, and let your worries slip away.
All pastel shades are relaxing, but go for blues and greens to create a natural theme.
12. Maximize The Vintage Appeal With A Basin Skirt
Basin skirts are a vintage design choice, a fabric covering that masks the underside of the basin. In larger bathrooms, the basin skirt can be used to add a cozy finish to the space. It's also an excellent way to hide any less than appealing fittings and fixtures.
Coordinate your bathroom by pairing a basin skirt with curtains in a matching fabric. This can bring depth, but the complementary patterns and shades won't overpower the space. Keep the rest of the decor simple, and let the fabrics do the work.
13. Layer Sheer Fabrics
Creating privacy without adding weight, layered sheers are a romantic way to decorate your bathroom window. Layered sheers still have that mystic romanticism that's so desirable, but they also allow you to alter the light levels throughout the day.
And as you're using layers of a thin fabric, it's still easy to keep the curtains clean and fresh.
In the mornings, draw a single layer to create a hazy light. As the day kicks in, throw the layers open and let light flood the space. And as the afternoon turns to evening, close all layers for complete privacy.
14. Divide The Space With Curtains
The window isn't the only place for curtains. Divide the bathroom using a curtain rod and full length curtains, to create separate, private zones. In a larg14.er bathroom, this can add an intimate feel to each section.
It can also add versatility to the space if the bathroom is shared — when the curtains are closed, it feels like two different rooms. Finally, curtained zones create a cozy cocoon when you're in the bathtub.
15. Don't Forget The Rod
It isn't all about the curtain fabrics! Consider what the curtain rod looks like, and what this can add to your bathroom. Sleek and streamlined can add a minimal feel, and when paired with a floaty sheer, keep the bathroom decor simple.
Choose an ornate finish, and pair with a floral print for a vintage aesthetic. Or go for something sculptural, and really set your bathroom apart.
Final Thoughts
Curtains aren't the obvious choice for the bathroom, but this is a design feature you should definitely consider. Curtains add a touch of romance and privacy to the bathroom. Use light fabrics for easy cleaning, and play around with color and patterns.
We hope this guide has inspired your curtain choices.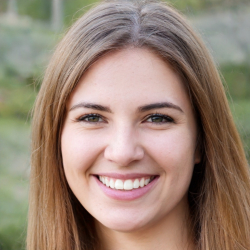 Latest posts by Maisie Park
(see all)