When it comes to organizing or redecorating your bathroom, one aspect that often gets overlooked is storage for your bathroom towels.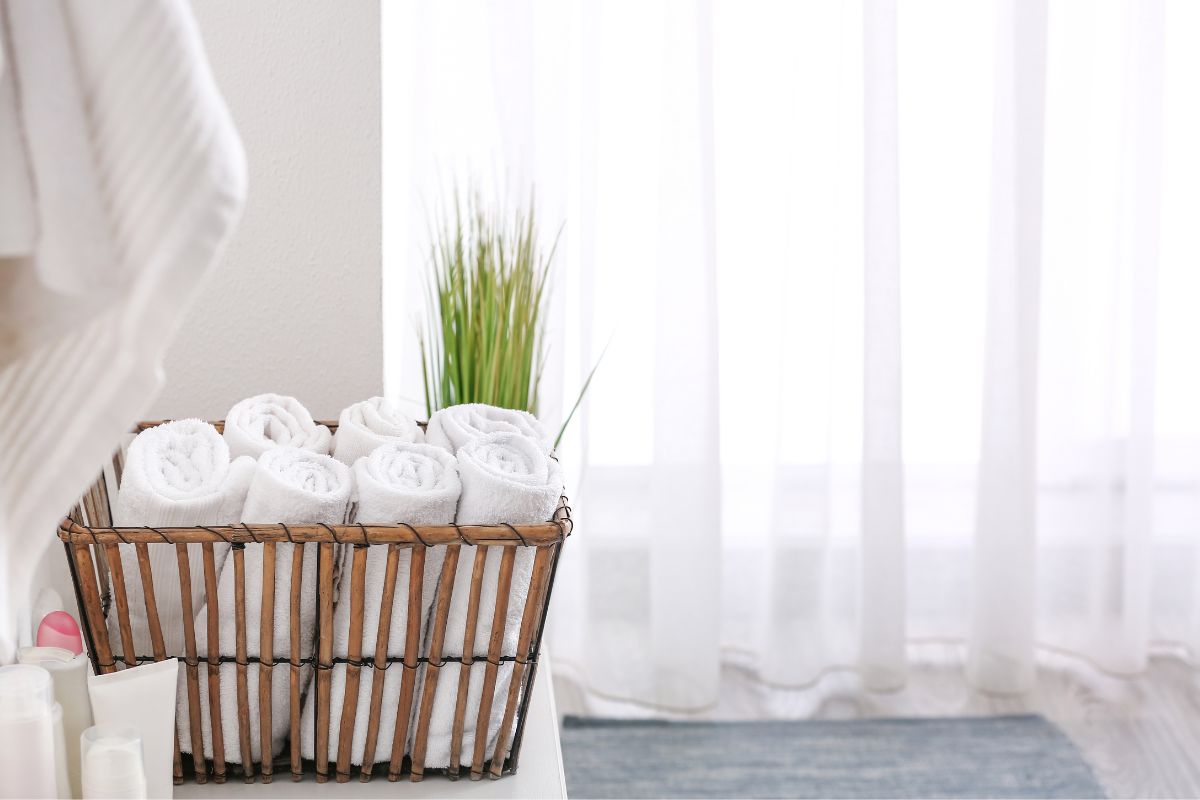 Every bathroom has towels and everyone uses them when they're in the bathroom, but these common items are not always accounted for during a redesign.
Even when towels are considered, they can be afterthoughts or put in places that ruin the overall flow and appearance of the bathroom. 
However, this doesn't need to be the case. There are many ways you can store towels in your bathroom that will not only keep them handy but can also add to the overall look and feel of your bathroom.
In this article, we will look at 15 bathroom towel storage ideas for your perfect home.
These DIY box shelves make great use of the available wall space. As they're made from scratch and are a floating style, you can easily change the measurements and numbers to fit your available space.
They also look great when on the wall. The simple design will suit any bathroom and you can choose the right wood and color to match your bathroom theme.
These shelves are great for holding towels but are versatile enough to hold anything else you need, too. You can also use the top of the box shelves for additional storage if you need to.
Corner shelves are an ideal solution for any bathroom that is small or where space is at a premium.
Corners are often left bare in many rooms because they're difficult to utilize and there aren't as many premade storage ideas that fit into corners.
Making your own corner shelves isn't that difficult and can help you make the most of your space. You can make the shelves as large or as small as you need and the number of shelves is up to you as well.
Towel storage doesn't have to be restricted to items created for the explicit purpose of organizing your towels.
We're big fans of repurposing items designed for other rooms of the house and that's why we love this idea of taking a wire rack made for files and instead using it for towels.
Many bathroom organizers are made from wire racks so they'll fit right in with a wide variety of bathrooms.
The open nature of the racks makes it easy to grab a towel when you need one and the racks should be big enough to hold most sizes of towels.
These wooden towel racks are simple but stylish and can help you store a large number of towels in a small space. They're ideal for a small bathroom as they only require a little wall space.
If you're looking for something simple but stylish, with a modern yet natural look, these racks will fit the bill. You can choose the wood and color of the racks and they're simple enough to make at home.
Although this tutorial teaches you how to make both the shelf and the leather hanging straps underneath, you can also use this to modify existing shelves.
We love this idea for making use of the empty space underneath a shelf. The towels are placed into a sling made of two hanging leather straps and due to the flexibility of the straps, you should be able to place towels of all sizes inside.
If you have a vanity or cabinets in your bathroom, they might not extend all the way to the floor. If this is the case, you can make use of the space underneath them by buying some short baskets and putting towels inside.
The baskets will be easy to grab when you need a towel but will remain out of the way while they're not needed.
One of the most common ways to store towels is by using a rack on the wall. Bathrooms don't always have enough of these, however, and they can also be in awkward places.
This DIY rack is easy to make and allows you to add some towel storage wherever you need it.
It uses wooden rods that are then hung from the wall using pieces of an old leather belt. We love this idea because it recycles a belt that would otherwise be thrown away.
We believe that any idea that helps the environment, uses old material, and increases storage options is a good idea!
It's highly likely that your bathroom door doesn't stretch to the ceiling. You will probably have a piece of wall above the door that isn't being used. You can easily convert this into additional storage by adding a shelf or rack.
You may need a stepladder to reach your towels, but installing a shelf over your door is a unique way to make the most of your storage space.
Plate racks used to be a common feature in many kitchens but they've fallen out of favor in recent decades. If you do have a plate rack hanging around, or are able to source one, then you can easily turn it into a towel rack for your bathroom.
You might find that your largest towels won't fit, but many smaller towels will fit neatly into the racks once folded.
We love the contrast of fluffy towels with harsh wood and it makes grabbing a towel when you need one a breeze. All you need is the wall space to hang the rack.
This is another idea that takes something intended for the office and makes it suitable for storing towels.
If you've worked in any office, you might have seen metal stands that are used to group together files and keep them standing on a desk.
This idea takes these metal stands and uses them to hold a series of rolled towels, instead. It's a great use of space and you can paint the metal to match the color scheme of your bathroom.
Ladders have become a very popular item of decor and are regularly seen throughout the house as a way of storing and displaying items.
They also look great in the bathroom and can be the perfect way to store your towels ready for use.
Depending on the width of your rungs, you can either hand the towels or roll them and place them on top.
If you take out the bottom rungs of the ladder, it can also fit over and around other fixtures, such as a floor cabinet or toilet, to make the most of your space.
Towel rings don't take up much space and they can make sure that you always have a towel where you need one. They can help you store your towels as well by keeping them neat and hanging when not in use.
This towel ring is something you can easily make at home using a metal ring and some wooden beads. The beads can be colored and decorated however you wish, making this a customizable idea that will fit into any bathroom.
Many bathrooms have small spaces, usually next to showers or baths, that are too small for cabinets or storage. As they're too small to serve a practical purpose, they're often just covered over and become part of the wall.
If you have a space like this in your bathroom, consider opening it up for some towel storage. You don't need much space to hold a rolled towel.
If you have a large vanity in your bathroom and some shelf space spare, then this is the perfect place to store some towels. This is an organizational idea that you'll find in many hotel rooms and we love implementing it in the home.
It works best with open spaces as this gives you more room and makes the towels easier to grab. If you don't have any open spaces but want to try this organizational idea, you can always remove a door to make the space.
Wicker baskets are a very versatile way to organize and store your towels. Their simple style means that they look great in virtually any bathroom and the carry handles make it convenient to carry them from room to room if needed.
You don't need any installation or skills with wicker baskets and you can place them anywhere in the bathroom that you have space. They'll look great on a counter, shelf, toilet cistern, or even on the floor in easy reach of the bath or shower.
Final Thoughts
In this article, we listed 15 bathroom towel storage ideas for your perfect home. We included a variety of ideas for all bathroom sizes and budgets. We hope these ideas help you store your towels.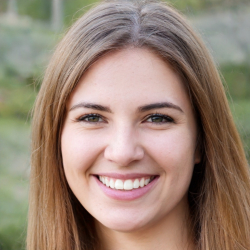 Latest posts by Maisie Park
(see all)