When choosing the correct shade of blue for your living area, it can become quite difficult to pick the right color.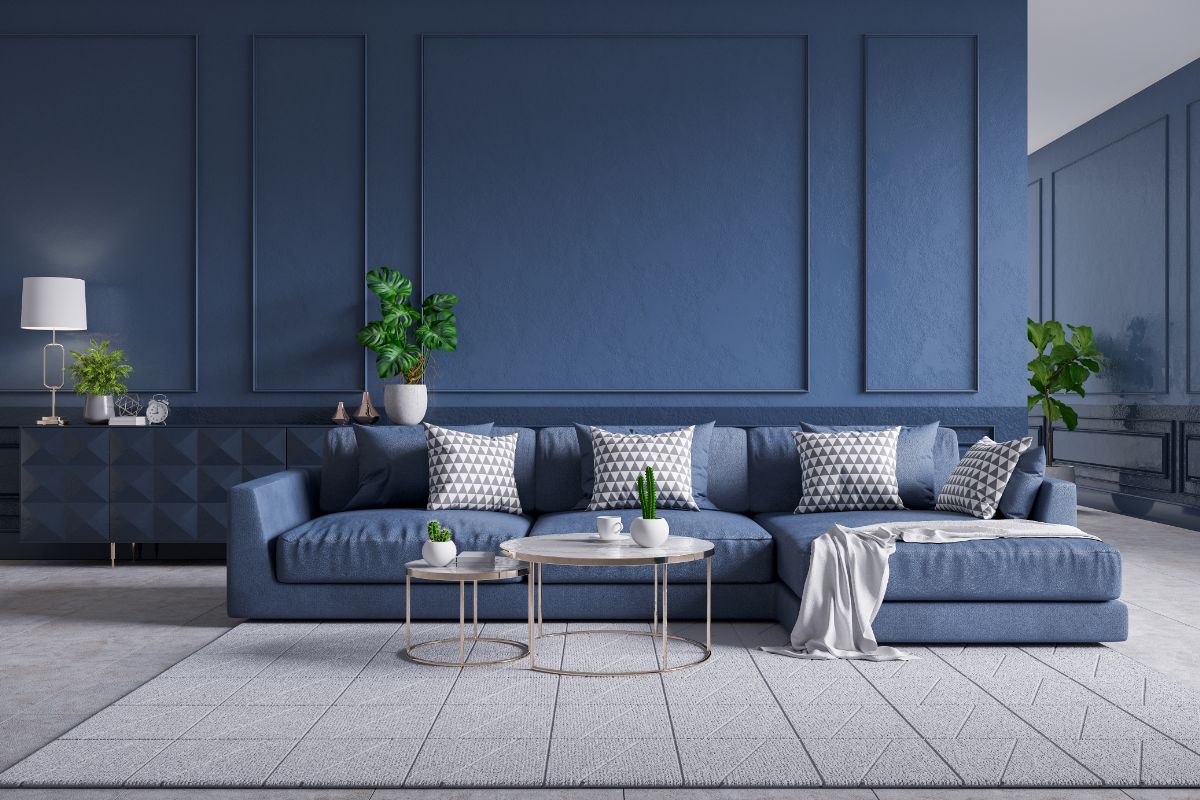 Many of the dark blue paint shades on the market are closer to navy than they are to blue, and it can become a nightmare trying to find one that sits in the middle of not too light and not too dark.
If you're looking to find the perfect shade of blue that doesn't look navy when applied to surfaces, then keep reading, to find out if Benjamin Moore's Van Deusen Blue is right for you.
What Color Is Van Deusen Blue?
Let's start off by taking a closer look at the color itself, and whether or not it might be a good fit for your living space.
Van Deusen Blue is a unique color, in the sense that it is a true medium dark blue.
Unlike many paint shades out there that claim to be a medium dark blue, and actually appear navy, this one truly is what it says on the tin.
It is only when this color is placed in areas that generate a lot of light that it takes on a slightly navy appearance.
But, if you put this color in artificial light, or rooms with very little light exposure, you can see that its true color is medium dark blue.
Bear this in mind when choosing the room that you want to put this color in. If you put it in a space with a lot of windows and sunlight exposure, it could look darker.
The color itself works well in a variety of different living spaces, and makes a great contrast to pure white, giving any room a clean and sophisticated look.
Another great thing about this color is that it goes with any kind of wood that you want to pair it with, giving you a great deal of freedom in terms of furnishings.
You can pair Van Deusen Blue with pine, oak, cherry, and a whole bunch of other wood types.
Although this color does feel bold and eye-catching, it's not too much, and you can still achieve an understated look with this color.
What Are The Undertones Of Van Deusen Blue?
Another great thing about this paint color is that what you see is what you get.
Although it does appear slightly darker when placed in well – lit rooms, it is relatively undertone free, which makes it incredibly stress free.
In some lightings, this color can appear slightly gray, but it doesn't boast the purple undertones that many blue paints of this variety often have.
What Are Some Good Color Combinations?
If you're looking for some color combinations that might work well with Van Deusen Blue, then we've got a few suggestions for you right here.
One of the best color combinations that we can suggest for Van Deusen Blue, is Simply White.
Like we mentioned before, pairing this color with white will give any room a clean, classic look.
Another great neutral color that you can pair Van Deusen Blue with is Gray Owl.
Gray Owl is one of the greatest gray colored paints on the market, and works particularly well when paired with Van Deusen Blue.
It has very cool, airy tones, and also boasts a slightly bluish undertone itself. This makes these two a match made in heaven.
Another great color match for your Van Deusen Blue is Light Pewter. Light Pewter essentially consists of a combination of beige and gray paint.
This works very well with Van Deusen Blue to give your room a light and airy look. It also looks timelessly stylish.
Tips For Using Van Deusen Blue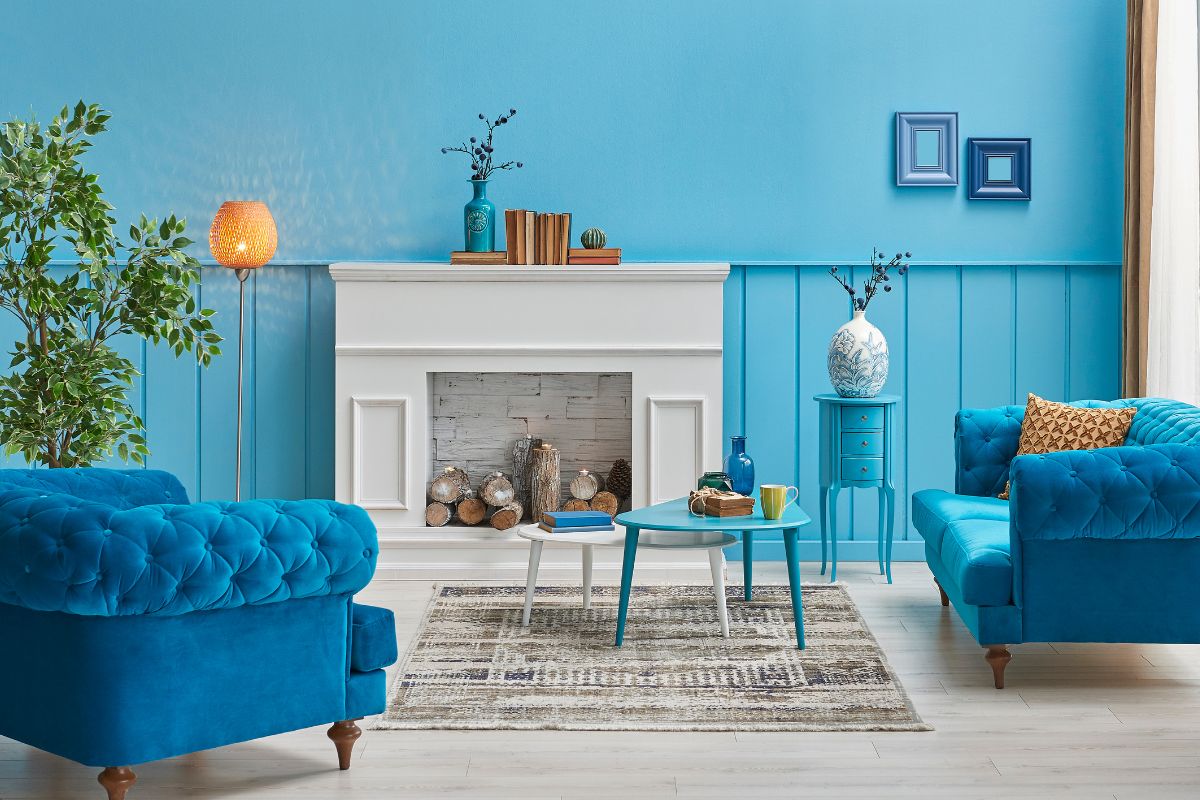 Now that we've taken a look at the color itself, as well as some good combinations for this color paint, let's discuss some helpful tips for using this shade of blue.
Make Sure To Purchase A Sample
Because this shade of paint can appear slightly darker in different settings, it's important to make sure that you're picking up a paint sample beforehand to make sure that it suits the setting.
If you choose to use Van Deusen Blue in a living room, for example, you need to take into account how much light is flowing through the room, taking care to test it during the daytime when you have lots of natural lighting.
Choose some other shades of blue alongside Van Deusen Blue, to see the differences between each.
You can either pick up some sample paint pots directly from the Benjamin Moore website, or you can opt for some peel and stick paint samples, which are super easy to use.
If you want to opt for a shade of paint that's slightly darker than Van Deusen Blue to use in a room with very little light, we recommend using NewburyPort Blue.
NewBuryPort Blue is great if you're searching for a shade of blue that has slight purple undertones instead.
It has an overall darker appearance, and in certain lights, can also appear to have an almost charcoal light color, or black.
The good thing is that both of these shades produced by Benjamin Moore appear closely together in the collection, and subsequently tend to work well with similar shades.
You can use NewburyPort Blue with beige colors, gray colors, and whites too.
If you want a slightly lighter shade of blue, definitely opt for Van Deusen Blue, but if you want a more classic navy, then choose NewburyPort blue.
Pay Attention To Fixed Elements
Another important thing that you should always pay attention to when choosing a paint color, is by observing your fixed elements.
Make sure that you're taking the time to assess if the color works well with your flooring, cupboards, and furniture.
This will save you a lot of time and heartache along the way if you find that it doesn't match the surroundings well. Paint is cheap to change, but your furnishings aren't.
Final Thoughts
Van Deusen Blue is a great medium dark shade of blue that would work well in a variety of different rooms.
It is important that if you're thinking about buying this shade, that you purchase a sample first, as the color can appear slightly different in lighter settings.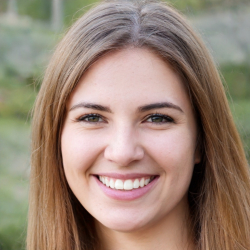 Latest posts by Maisie Park
(see all)