If you've been searching for the perfect shade of navy blue, then you've probably stumbled across the color Hale Navy, by Benjamin Moore.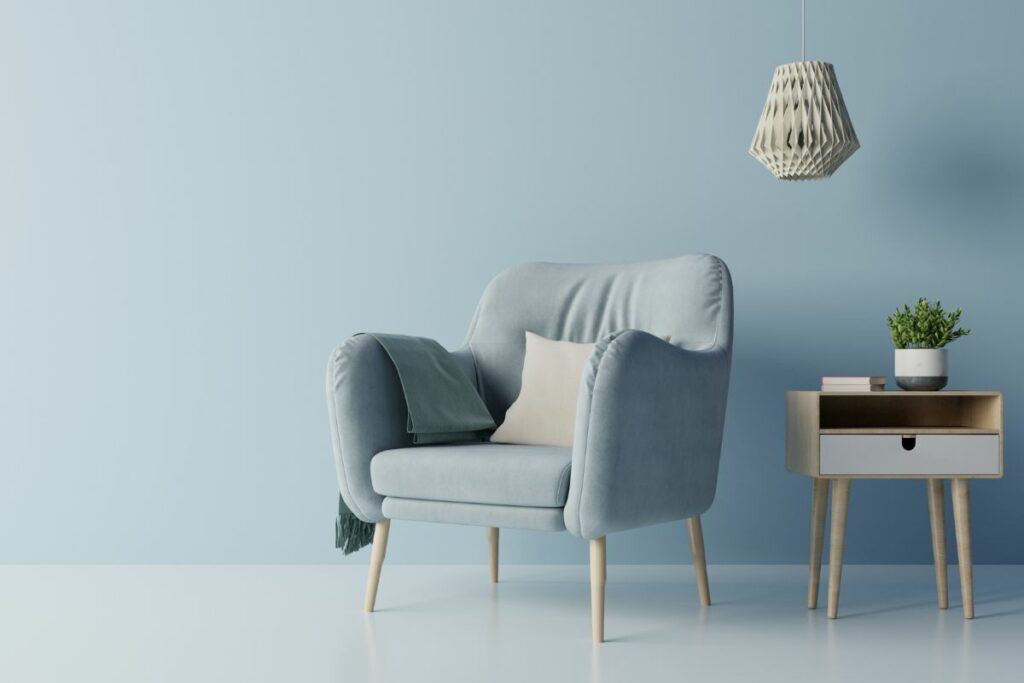 In addition, you've probably read loads of rave reviews, praising it as the very best shade of dark blue on the market today. But does it really live up to the hype? 
If you want to find out more about the color Hale Navy, and whether or not it might work well in your home, we've got you covered. Simply keep reading, as we explore the paint color in detail below.
Many people who see Hale Navy for the first time wonder whether or not it is indeed, dark blue, or if it's gray. The colors in the paint are incredibly dramatic and deep, and so it can be difficult to determine the exact color.
We're here to tell you that Hale Navy is indeed, a dark blue. However, it does contain gray undertones which compliment it nicely.
When thinking about the type of navy blue paint color that you'd like in your home, one of the most important things you should consider is whether or not it is a warm or cool tone.
Initially, it can be difficult to tell whether a darker color such as navy blue boasts a warmer or cooler tone, but it is important to make further inspections. We're here to tell you that Hale Navy does indeed have a cooler undertone.
This doesn't mean, however, that it can't be paired with warmer tones too, and this paint color works surprisingly well with warm colors, so you won't be stuck for options.
Those of you who have looked at lots of different navy blue paint samples, will be aware of the fact that they usually contain greenish undertones, which tend to give them a far warmer appearance.
Hale Navy, however, is absent of any green undertones, giving it a lot more depth, and an overall darker appearance. 
Indeed, in some lights, as we mentioned above, Hale Navy can appear to take on a grayish appearance. Furthermore, in other light situations, it can appear to be so dark that it almost looks like a charcoal color.
You will typically notice that this appearance is most prominent in rooms that have very low lighting, which will naturally make it look darker.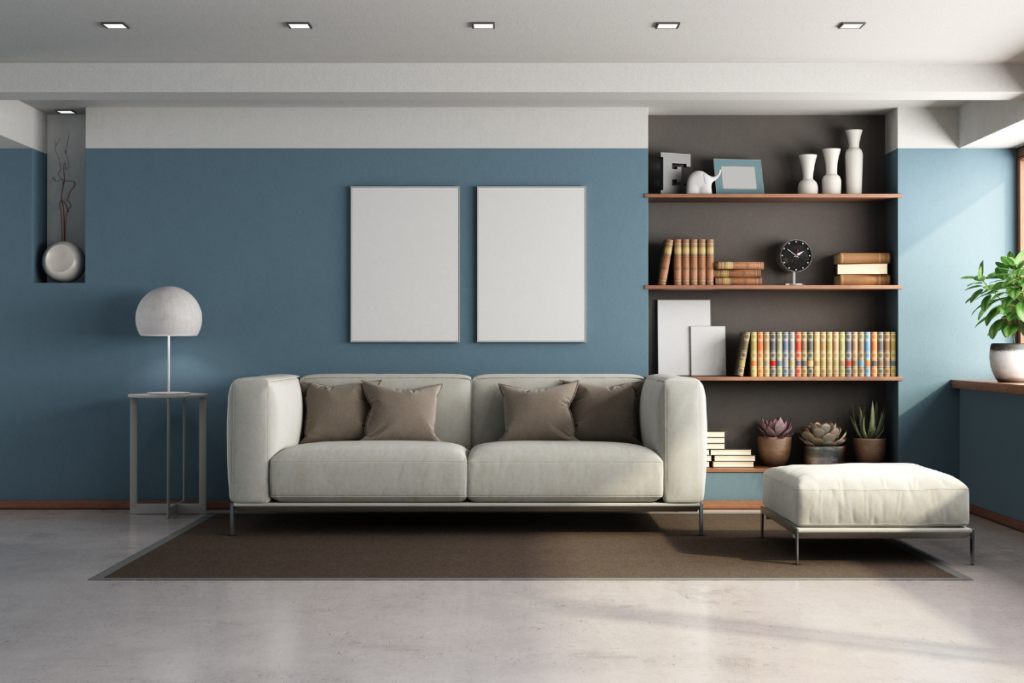 In terms of finding appropriate color pairings for Hale Navy, most of you out there will be pleasantly surprised to find out that it matches well with a whole host of different colors, so you won't be strapped for choice.
That's right, there is a reason why people choose this color continuously, and it continues to grow in popularity. It's purely down to the versatility of the paint color. Its high level of diversity could actually see it be dubbed a neutral color.
One of the best color options when it comes to pairing Hale Navy with another paint shade, is to simply go for white. We recommend that you pick up a sample of both Chantilly Lace, and Decorator's white.
The shade of white that you pick up to pair with Hale Navy will determine the look of your room. Chantilly Lace is a far warmer shade of white, whilst Decorator's White, on the other hand, is a true crisp and cool white. Both go well with Hale Navy.
If you want to stick to colors which aren't such a stark contrast as white, then we recommend that you go for other colors which have a gray or blue base.
There are lots out there on the market, but we suggest that you test out some colors such as Wish, Gray Owl, Sea Salt, Sea Foam, Repose Gray, and Palladian Blue. 
These are all incredibly neutral colors that will work incredibly well with Hale Navy, so the choice is entirely up to you and the look that you want to achieve.
Another option that you can look at is pairing it with black based colors, which might seem surprising, but it really works.
One of the key things that you should pay attention to is the lighting in the room if you're thinking about adding in black colors. Make sure that the area is incredibly well lit, otherwise it will look overly dark and dowdy. 
By using black alongside Hale Navy in a room that isn't well lit, could also mean that both of the colors will look too similar, and you won't have any contrast between them.
Although we've touched on this briefly before throughout the course of the article, it's important to consider which room you'd like to paint Hale navy, as this will determine the appearance of the color, and which shades are brought out.
If you are thinking of putting the color in a very well lit living room that receives a lot of natural light pouring in, then the color will appear in its purest form, a dark navy.
These are the kinds of rooms that we think it works the best, because you can enjoy the color to the fullest. 
On the contrary, if you're thinking about putting the color in a room that isn't well lit, and sits under a lot of artificial light, then it will likely appear as an almost blackish color.
This isn't necessarily a bad thing, but you must take it into consideration when opting for the location of the paint. 
You may be wondering because Hale Navy appears almost black in certain light situations, whether or not it will be too dark for your home. There is a way to determine whether or not it will be suitable for you, simply by taking a look at the reflective value of the paint.
For reference, the reflective value of the color black is 0, and the reflective value of the color white is 100. In order to determine how dark or light a color really is, you can compare different samples based on where they fall on the reflective value scale.
Hale Navy is a very dark shade, and so its reflective value stands at 6.3, which makes it an incredibly deep color. Compare some other shades of navy based on their reflective value to see how they match up.
We suggest that whenever you're thinking about purchasing a particular paint color, that you get a sample pot that has been pre mixed, directly from the Benjamin Moore website. This way you'll be able to see how well it blends with your ceiling, floors, and furnishings.
Two colors that we often see paired together comparatively are Hale Navy And Sherwin Naval. We suggest that if you want more of a royal blue color for your home (Also check out Van Deusen Blue), you opt for Sherwin Williams Naval.
If you want a darker, less bright blue shade, then we recommend that you stick to Hale Navy.
Final Thoughts
Hale Navy is a great color option for your home if you're looking for a true navy blue. Make sure that you purchase sample pots before buying, to test out in different areas of your home.
If not placed in a well lit area, Hale Navy can take on an almost blackish appearance.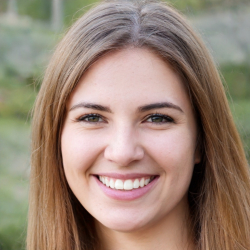 Latest posts by Maisie Park
(see all)