French cleats are incredibly useful when it comes to home improvement and decoration, allowing homeowners to hang heavy objects from their walls with ease and safety.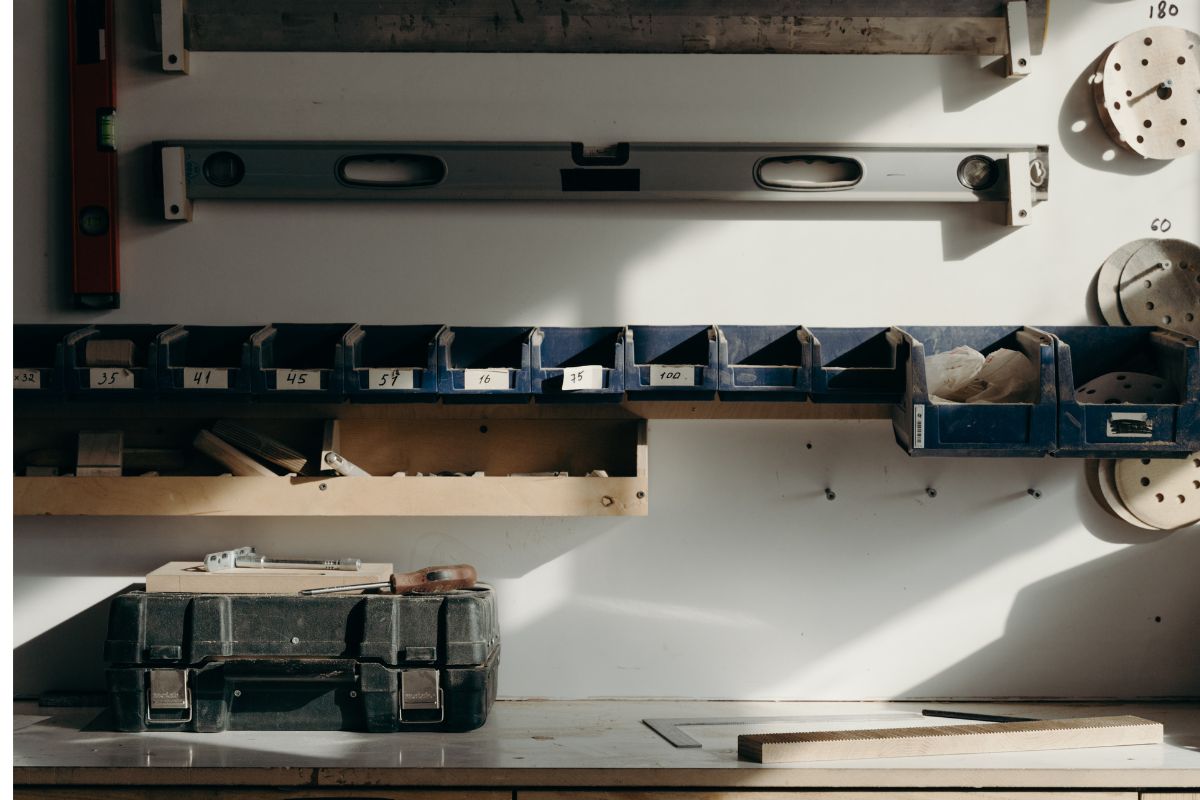 But what exactly are French cleats, and how do they work?
What Are French Cleats?
A French cleat is a method used for attaching a cabinet, mirror, or piece of artwork to a wall in your home.
Capable of supporting heavy amounts of weight – such as a full, wooden medicine cabinet – French cleats are a game changer when it comes to decorating your home, and mounting things on your wall.
They generally consist of a wooden molding, usually with a 30-40 degree slope on one side, and are often used in pairs to provide extra support for a safe mount.
The shape of the wood resembles a jagged lip, which hooks on the object and supports it through weight distribution and angled support from the wall fastenings. 
How Do They Work?
The wall side of the cleat should be drilled in first, securing it on the wall ready for the cabinet or artwork to be mounted atop it.
Once this is done, you can then mount the cabinet, mirror, or piece of artwork onto the cleat, and the angled wood will support the cabinet in place.
What Are They Used For?
Aside from hanging cabinets, artwork, and mirrors, they are also commonly used for homemade tool boards – that is, somewhere where a carpenter can hang their tools and equipment when not in use.
This is an alternative to the typical magnetic strip, and means that all tools – regardless of magnetic ability – can be hung out of the way.
They can also be used for wood frames, picture frames, framed photographs, wooden crafts, canvas art, floating shelves, white boards, and much more.
What Are The Benefits Of French Cleats?
There are many benefits when it comes to French cleats, making them a good addition to any home.
Hidden
One major benefit is that, unlike brackets, screws, and other mounting techniques, the French cleat is hidden.
This not only makes it look neater and more pristine overall, but it also means that when drilling, it doesn't really matter where you attach it onto the wall, as it cannot be seen by onlookers.
Non-Permanent
The beauty of French cleats is that anything you hang on them isn't there for good. This means that if you have a change of heart and want to hang another piece there, then you can do so without having to unscrew something and leave unnecessary marks on the wall.
This also means that when it comes to decorating, or indeed buying a new cabinet etc, the whole process is much easier and quicker to accomplish.
Damage Free
It also means that, aside from the screws holding the French cleats on the wall, there are no other drill holes in the wall. This means that the integrity of the wall is maintained, you still have a smooth surface, and the paintwork/paper isn't damaged.
Where Can I Buy French Cleats?
While not wholly common, they should be stocked by most good hardware stores, and should be relatively cheap to boot.
They also come in different sizes and profiles, allowing you to get your hands on the perfect cleats to meet your specific needs. Many kits even include the necessary screws and accessories to attach your cleat to the wall, meaning you're ready for mounting straight away.
What Sizes And Styles Are There?
While there are many different styles and a variety of sizes, there are several that are staples of the brand.
Regular Cleat Hangers
These are the most common style, and are used for basic hanging needs. These cannot support too much weight, but they are good for things like artwork and home decor items.
The general weight allowance tends to be under 50 pounds, so while they are suited to most general tasks, they will not support the weight of a full medicine cabinet or something of equivalent weight.
Regular cleats come in the following sizes:
3 inches.
6 inches.
10 inches.
12 inches.
18 inches.
Heavy Duty French Cleats
Heavy duty cleats are perfectly designed for medicine cabinets and other heavy things, and have the capability to support weights of 100 pounds or more.
These can be good for pegboards, shelves, cupboards, and storage supplies, and come in the following sizes:
18 inches.
24 inches.
30 inches.
36 inches.
45 inches.
48 inches.
90 inches.
Things To Remember
When buying French cleats, there are a couple of things that are worth remembering. 
Firstly, it is important not to get a cleat that is shorter than half the length of the frame or desired hanging object.
This means that if you're hanging a 40" x 60" frame, then you will need a cleat of at least 20". For the best results in this instance, you would probably size up to the 24" set, just to give your frame as much support as possible.
Longer cleats disperse the weight across the length, which allows them to more safely support greater weights, and reduces the chance of damage being caused to the wall by a heavy object pulling on the screws.
Do your research, and choose the best for your needs!
Final Thoughts
And there we have it, everything you need to know about French cleats, and the benefits they have to home improvement.
French cleats have many uses when it comes to mounting things on the wall of your home, taking something that can usually be a pain, and making it into a simple, quick task that gives your room a sense of versatility and interchangeability.
So, if you are looking for the perfect mounting tool, then why not try a French cleat? Something tells me you won't be disappointed!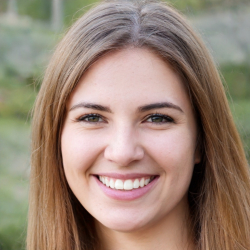 Latest posts by Maisie Park
(see all)