Renovations and moving into new homes are an exciting time. There are so many possibilities, but how do you know which one is right for you? If you are thinking of making some changes to your bathroom and are looking for the perfect mirror, stick around!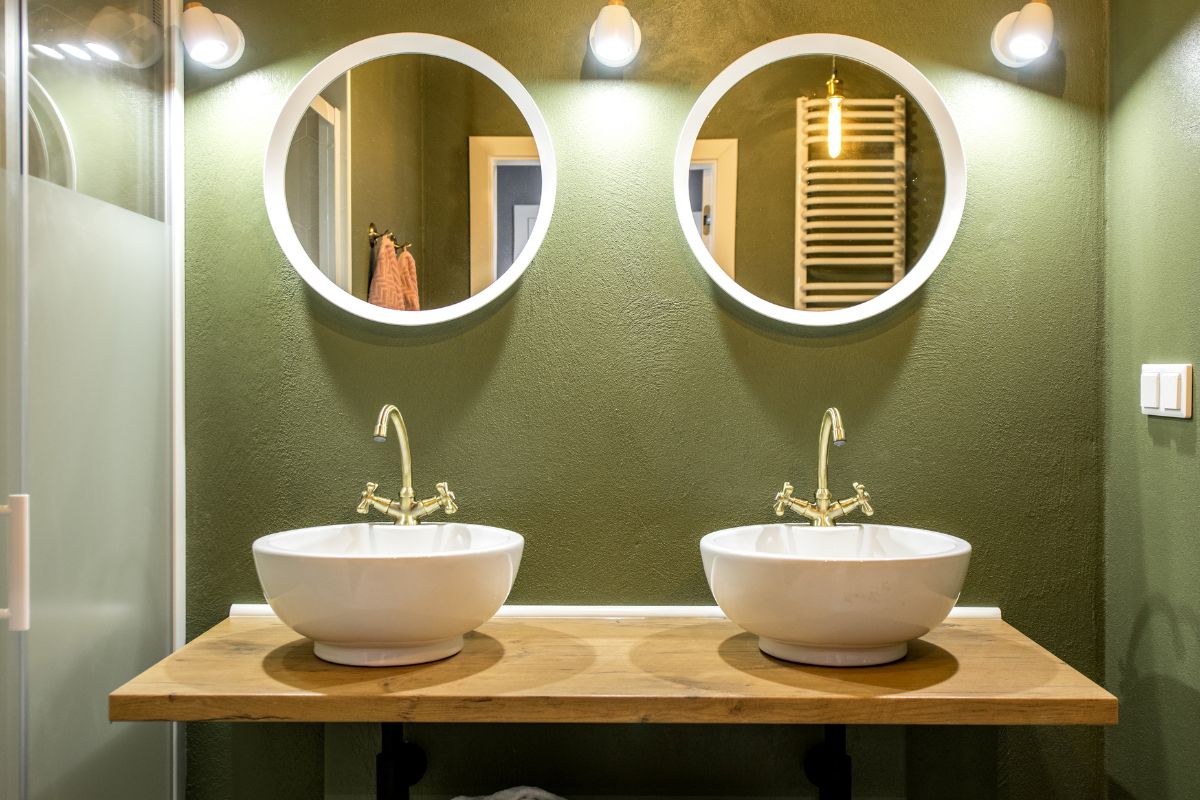 We will be showing you 15 of our favorite bathroom mirror ideas that will give your home the perfect final touches. If that interests you, keep reading and take a look at our top choices. There's something to suit everyone.
15 Bathroom Mirror Ideas For Your Perfect Home
This beautiful minimalist boho design is something beautiful and unique. The mirror is an asymmetrical circle with a warm bronze or gold frame finish.
This mirror would be the perfect focal point in any bathroom, especially when accompanied by the right lighting and surrounding tones. 
Try pairing this mirror with earthy and natural tones to really make it fit into the room. Keep it center stage and frame it with minimalist bathroom decor such as pampas grass or coastal dune grass, as well as candles.
Sometimes nothing beats a simple mirror. These two round mirrors with black frames could be exactly what your bathroom needs for a finishing touch. The mirrors appear to have metal or wood frames, so it can fit in perfectly with similar items.
Pairing these mirrors with glass bottles and vases will give you a clean and minimal look without trying too hard. Adding in shades of dark green and warm lighting will make your bathroom feel cozy and perfect for any time of year.
Sticking with a simple color palette of white, rich browns, blacks, and greens will make this bathroom look luxurious, and the mirror will fit in wonderfully.  
This massive backlit mirror is the final step for creating a luxurious but rustic bathroom design. Large and frameless, this mirror will fit in with any bathroom you can fit it in.
However, the warm lighting coming from the back of the mirror suggests that this item would pair beautifully with warm and neutral tones. 
Not only are frameless mirrors easy to fit in anywhere, but they always look impressive. With minimal effort, this mirror can be placed on the wall behind your bathroom counters and still be tall enough for everyone.
Add a few minimal decor options and perfumes to complete the minimal rustic look.
Looking for that rustic farmhouse look? This beautiful wooden framed mirror will look perfect in the right setting. Natural wood will compliment the rest of the room and bring out the earthy tones.
While the size of the frame doesn't take away from the mirror itself, it is a beautiful companion for it. 
Pair this rustic mirror with light and colors such as sage greens, beige, and muted browns. Whites and grays will also work wonderfully, but darker options may clash with the mirror and the unique frame. Keep things single with muted tones, simple decor and warm lighting.
Want your bathroom to feel like a room of the 1920s? This stunning golden art deco-inspired mirror will fit in beautifully. Not too large, this mirror is just big enough to demand the attention of anyone who walks in without being too loud.
Pair this mirror with a variety of darker colors. Blacks and greens will compliment the golden tones wonderfully, and plants are a must. Try to avoid too many light tones or whites.
If you love the wooden look of furniture, look for something dark with a beautiful shine to it to bring out the beauty of this mirror.
These mirrors are the ideal contemporary minimalist design for a bathroom. They are simple and elegant, but still bring the eye in. Their thin black frames are noticeable, but not overbearing. The top of these mirrors stretch up to add extra length.
The shape and color of these mirrors make them perfect for darker-themed rooms and natural stone. They look excellent in warm light, medium shades of wood, and stunning greens in both muted and vibrant shades.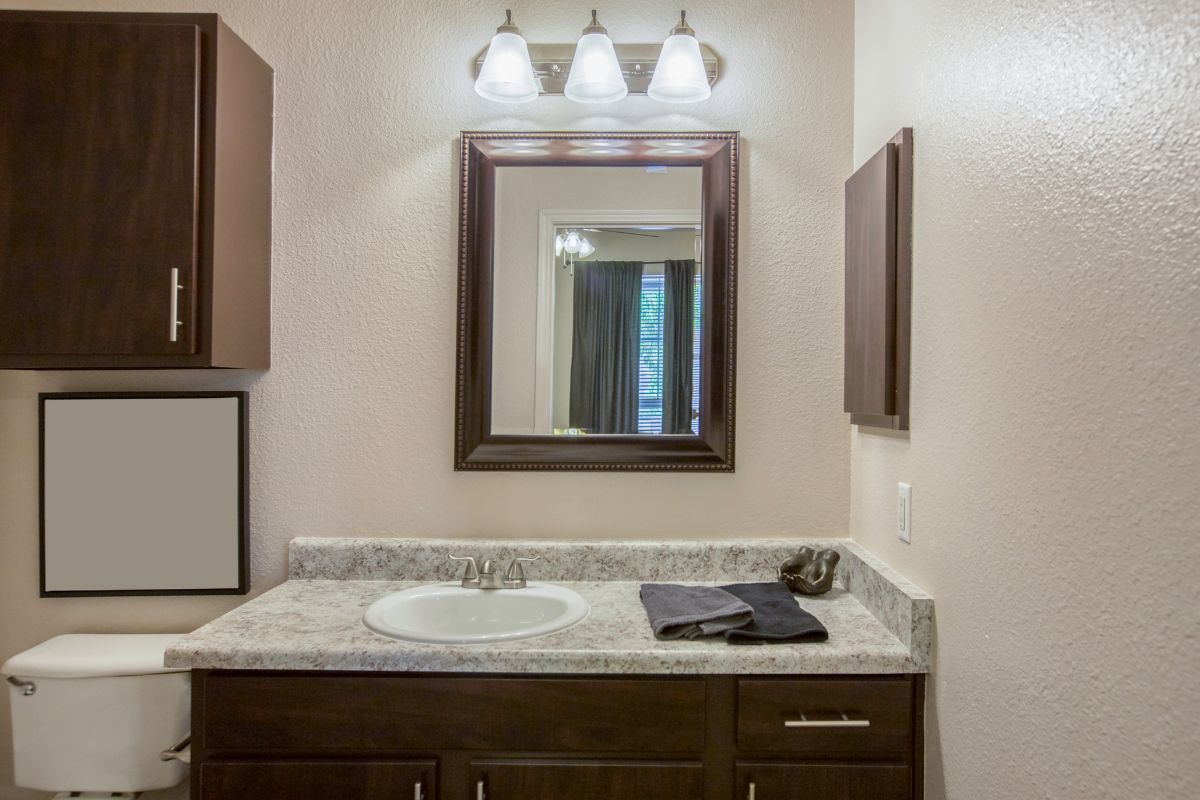 This farmhouse framed mirror is simple but beautiful, and looks like it belongs in a tranquil cottage. Made with cool-toned woods and black metal, this mirror is versatile and beautiful. The thick wooden frame draws attention to the mirror to create a beautiful focal point.
Due to the natural coloring, this mirror works beautifully with lighter and darker shades. Both black and white, as well as cool-toned browns and grays, will pair to create an easy and gentle look. If you want to add some greenery, sage or cool-toned greens will work well for this frame.
Add some brightness to your bathroom with this stunning mirror. This circular design is lined with light to add something special to any kind of bathroom. The white light ensures that this mirror works wonderfully with vibrant blues, greens, pinks and yellows.
Pair this mirror with white or light walls, lighter floors, and pops of color around the room. Simple decor will compliment the design, with minimal gold or silver highlights.
This circular black-framed mirror is a simple and beautiful option that will fit in almost any bathroom. Its simplicity ensures that, while it is noticeable, it is not the sole star of the party.
Because of the design and coloration, this mirror will work well with a range of aesthetics. From light designs features whites and grays to bold ones with blacks and gold.
Of course, black and white will give you endless possibilities, which will both pair well with vibrant greens and foliage. 
If you still want a beautifully lit mirror, but circles aren't your thing, this large backlit oval mirror could be! The shape is simple but elegant, and works well in a variety of themes and aesthetics. No frame ensures that there are no limits for placements and pairings.
The white light from this mirror means that this item will work well in rooms with plenty of light features. Cool-toned wood would also look stunning when paired with this mirror, and sage greens to pull everything together.
This rustic mirror is bound to draw your eye in as soon as you walk in the room. Its thin wooden frame isn't overbearing, but draws just the right amount of attention to it. The size of the mirror is everything you could wish for, and will fit in any spacious bathroom.
Cool-toned colors that math the frame will work well with this. From grays to cool browns and greens, decor should compliment the frame. Small gold accents could add the pop of color needed.
A simple two-sided art deco mirror that will complete any bathroom. This mirror is large on the left and small on the right, creating a beautiful and unique look. It has a small frame, making it easy to fit into a room.
Colors that would pair well with this mirror include golds and bronzes, but also whites and blacks. This mirror is incredibly versatile and will be a great touch in any bathroom.
This metallic minimalism mirror attaches to the wall on either side and will work in almost any setting. The simple design is pleasant to look at, but not overwhelming when you walk in the room.
The silver coloring of this mirror ensures that it will work well in cool-toned rooms. In a spot where there are plenty of cool woods, grays, and blues, this mirror will fit right in and be the perfect finishing touch.
The large mirror spans almost five counters and is framed with a beautiful cool-toned natural wood. Considering the size of this mirror, little else is needed to draw the eye in. The coloring, shape, and size of the mirror lends well to spacious bathrooms.
The cool toned frame of this large mirror would work well in rooms with similar themes. Whites, grays, and silvers will work wonderfully with the color. Sage greens and light blues will also add needed pops of color to finalize the room.
If you want something that will steal your breath away, this vintage golden mirror could be it. This mirror is almost ceiling-length and truly a sight to behold. The rich coloring, immense size, and details on the top ensure that this is a showstopper.
For this mirror to be the focal point, keep the rest of the bathroom minimal. Gold highlights throughout the room would work well, as would some rich greens and some yellow or orange flowers.
Other colors should be minimal – preferably white to ensure the mirror gets the attention it deserves.
Final Thoughts 
There are countless bathroom mirror designs to consider when making changes to your bathroom. Hopefully this list has given you some ideas for what you would like, now all you have to do is get it done!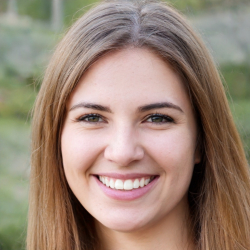 Latest posts by Maisie Park
(see all)