So, you have the walls painted, the sofa in position, and pictures hanging up. But, your living room is still missing something. But, what could it be? A rug!
That's right, a rug can transform your living room into something chic and elegant.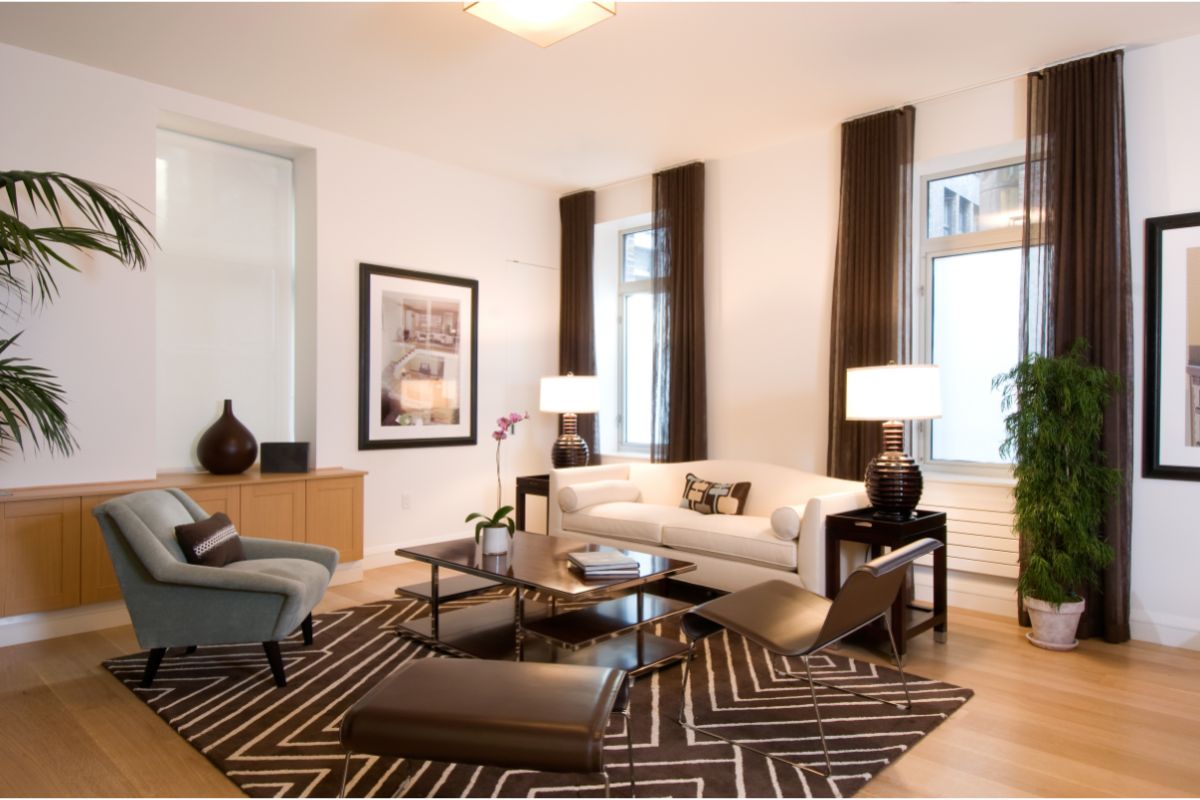 Best of all, it's one of the simplest tricks to complete your living room's design and make it into that haven you've been striving for.
A rug can be a decisive factor in a living room's layout. In most circumstances, they tend to cover a wide area of the floor space, but this isn't always the case.
Whether you use a large or smaller-sized rug, it can make a huge difference and statement on your home's design.
When choosing a living room rug, you should look for one that softens the sharp edges of the space, especially if it sports a contemporary layout.
When planned carefully, a rug can provide some different tones to a neutral color scheme and balance all colors in the room. Overall, it can provide your living room with your personal touch and help give it more character.
To help inspire you, we have compiled a list of the best living room rug ideas for you to complete your layout.
Let's get started.
Living Room Rug Ideas To Inspire You
A Weathered Rug
A rug doesn't have to look brand new in order to look stylish and fresh! By implementing a weathered rug in your living room, you can create an attractive scene.
As the design above shows, the muted tones do not overpower the room. The rug pairs wonderfully with the delicate gray-colored sofa, creating a pleasing element.
By using a weathered rug, you can change the whole feeling of a room. Best of all, rugs, such as the one used in this layout, tend to suit any style.
Blue And Orange
If neutral colors are not to your taste, you may want to opt for brighter colors. By using colors with bright tones, you can instantly make your living space come to life.
We recommend looking for a rug boasting blue and orange hues. Although bold, these tones supply your living room with a fun, easy-going touch.
Add some patterns to them, and you can enjoy a funky, happy space.
A Patterned Rug
You should consider choosing a patterned rug if you have a neutral color scheme in your living room.
Even if your walls and decor are of similar neutral tones, by adding a rug, you can introduce some patterns and fun into the space.
Add some artwork to your wall, like this design above, and you can create a few focal points for visitors.
A patterned rug may not be as much of a focal point as artwork or wallpaper, but it will gain the attention of guests.
Layering Your Rugs
You don't have to stick to just one living room rug. If you're struggling to decide on one rug, why not use two or even three? The bigger your room, the more rugs you can use!
As this design shows, you can layer up different types of rugs. Together, these make for an interesting, yet stylish flooring space that is bound to capture your guest's attention every time.
Cover The Whole Floor
If you have flooring that you are not the biggest fan of, you don't need to spend hundreds or thousands of dollars on carpeting it over.
You can instead opt for a large-sized rug to cover the entire floor. This is also a great way to cover any unwanted blemishes on the floor, such as stains.
If you have old, undesirable vinyl flooring, you can easily cover it for good with a large rug.
And, best of all, no one will ever know what's beneath it. Instead, you and your family can enjoy the rustic appeal of your new layout.
Persian Rugs
This is a classic, tried, and tested design idea that works more times than it doesn't. By choosing a Persian rug, you can complement distressed decor and classic designs.
These rugs even work well with more contemporary settings to create a relaxing atmosphere.
Although overly grand, Persian rugs add glamour and style to both modern and traditional settings. This design shows a rug with deep, bold tones that give the room a warmer, fuller texture.
With the contrasting colors of the neutral cream decor with the red, white, blue, and orange of the rug, a chic, elegant room is completed.
Corner Sofa + Rug = Stylish
If your living room has a wide, open design, setting a rug beneath, or next to a corner couch can add a touch of class.
Not only this, but if you place the sofa slightly over a large rug, you can create an illusion that this space is separate from other areas of the open area.
We suggest placing a small side table by the sofa, as in the picture above, or implementing a small coffee table in the middle.
Black And Cream
It doesn't get more stylish than the classic color pairing of black and white. However, sometimes, these colors can stand out a bit too much, especially when paired with certain decor.
If this is the case, you could try a black and cream rug, instead. The cream offers a softer, gentler alternative to the bright, stark white. And, it will still have a similar impact, providing a stylish backdrop against the black.
Match Other Colors In The Room
As you can see, matching the colors of your room's decor and furnishings can balance a room perfectly. This is a great way to show off smaller architectural details or accessories in your living room.
By matching the tones, you can draw attention to different moldings and built-in items. Overall, though, it just brings the whole room together into a coercive environment, ideal for relaxing in.
An Animal Print Design
This design idea is certainly not for everyone, but it is certainly worth considering. Animal print rugs are either loved or loathed. If they're not for you, move on to our next rug. If you're intrigued, read on.
Animal rugs have recently become fashionable and trendy again, and as this design shows, they can really tie a room together.
This picture shows an effortlessly, chic layout, conveying a relaxed, casual vibe. Furthermore, many animal print rugs are stain-resistant, making them ideal for high foot-traffic areas.
Bring Down The Tones
If your living room is full of vivid, bright colors, consider bringing the color scheme down a little with a neutral living room rug.
By adding a white and black rug, this design has created some grounding to the area. Without it, the room could easily become garish and too loud.
A perfect example of the impact a simple rug can have on a room's layout.
Go Gothic
Again, this isn't a style that will suit everyone, but for those looking for a more moody, atmospheric living room vibe, you should consider opting for darker colors.
By adding lots of dark tones, you can create a warm feel, but with a sense of mystery at the same time. A dark gray or black rug can add a whole lot of charm and elegance to a room.
As you can see above, against the backdrop of a lighter wall, you won't need to worry about the space being too dark and depressing.
Blue Rugs
If black or dark gray are too "gothic" for you, why not go for a calming blue rug? Love the sea? Bring the essence of the seaside to your home and relax in its coziness.
A blue rug can immediately create a relaxing space. Add a green backdrop, preferably natural, into the mix and you have your own little slice of paradise.
Make A Statement
Want to show off your bubbly personality? Then make a statement with a dramatic, eye-catching rug.
You can even incorporate the rug's design into other elements in the room, such as accessories, fixtures, and cushions.
This is a surefire way of showing off your personality and adding a heap of fun to your home's design.
In Summary
We hope our living room rug ideas have given you some inspiration for designing your living room. If you're stuck between a few of our ideas, try incorporating a few of them together!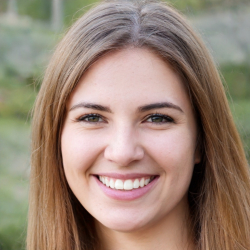 Latest posts by Maisie Park
(see all)