Ikea has some great designs for home decor items, such as rugs, pillows, and bedding, and their main goal is to offer affordable, stylish furniture at affordable price points.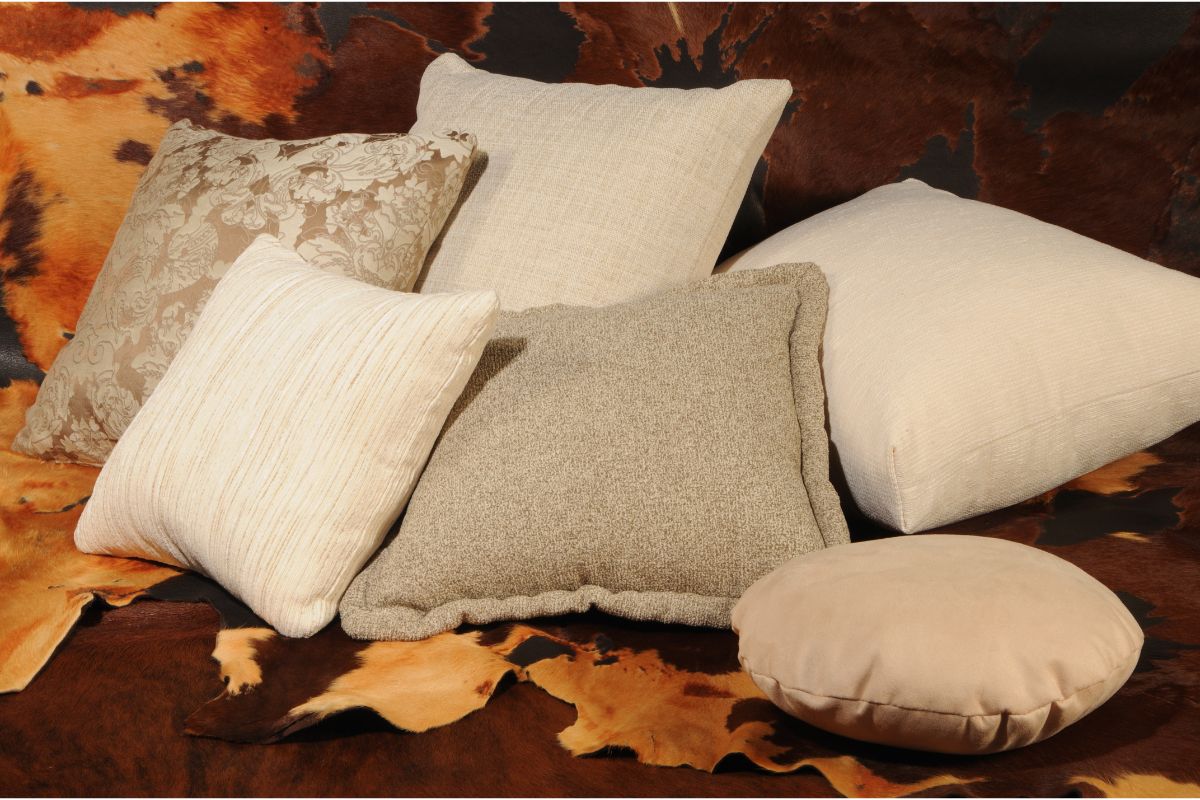 In addition to their low prices, one of the major appeals of IKEA furniture for many is the range of designs and patterns that they include on their pieces, and the versatility of many of their items; the trend of upscaling and upgrading IKEA items to serve new purposes is a popular one.
In this article, we will focus on the best way to transform your IKEA Signe rug into a cute, stylish cushion cover, giving an item a new lease of life, and allowing you to create something cute, new, and unique!
How To Transform Your Ikea Signe Rug Into A Cushion Cover
The Signe rug from IKEA is a favorite amongst many customers; this is a product known for being super affordable, while still offering plenty of choice in terms of color and design.
They are perfect for creating a range of other objects – and this includes cushion covers.
Step 1: Choose A Fabric
You have two options when choosing fabric for your cushion cover. If you want to keep things simple, then choose a solid color fabric, but if you want to make your cushion cover more interesting, then go for a printed or embroidered fabric.
If you want to go with a patterned fabric, then you need to be careful about what kind of pattern you choose.
We suggest using a small floral print because it will look good against any background – the fun here is in the creativity, and choosing the perfect Signe rug print for your new cushion cover.
Step 2: Cut Out the Pattern
Once you have chosen your fabric, cut out the shape of your cushion cover.
You can use a template or just draw around the shape onto paper first.
If you have a particular cushion in mind, you can use this to form the base of your template on paper, drawing around it to create the outline of your cover – remember to add an extra inch or so to the edges to allow you to sew and finish neatly.
Step 3: Sew It Together
Once you have cut out your fabric, sew together all four sides of your cushion cover. This step is very easy and only takes a few minutes.
This is also a chance to add a fastening if desired; some of the most popular examples for fastenings include zips, buttons, or folds.
There are several different ways to do this, depending on how you prefer to work. Some people like to add fasteners by hand, whilst others prefer to use a machine.
Whichever method you choose, you should aim to add fasteners evenly across the top of your cushion cover – this will help give your cushion cover a nice finished look.
Zips can be a little tricky to add; you will need to measure carefully where you would like them to be placed and mark these spots before sewing.
Step 4: Finish Off
Now comes the final part of making your cushion cover. Once you have added your fasteners, you can either leave your cushion cover unfinished (which gives it a slightly raw look), or you can add finishing touches to your cushion cover.
These could include adding trimming, edging, piping, or even appliques.
If you decide to add trimming, then you might consider adding a border in the same color as the fabric around the edge of your cushion cover for a neat, tailored look.
Alternatively, you could add a contrasting border to give your cushion cover a bit of interest, or use another material such as ribbon, silk, or even velvet for a quirky and unique design.
Trims And Borders
To add a contrasting border, simply cut strips of fabric that are long enough to fit around your cushion cover, and then fold over one end of each strip. Using matching thread, stitch along the folded edge of the fabric, leaving a gap at the bottom for turning.
Now turn under the excess fabric, and press flat. Stitch again along the remaining length of the fabric, and repeat until you reach the starting point.
To add a contrasting border, you could try something similar to this, but instead of folding over the ends of the fabric, you could make a tube from the fabric, and then stitch down the seam.
You could also add a contrasting border by stitching a piece of ribbon into place. Simply take a length of ribbon, and fold it in half-length ways. Then fold the ribbon back on itself, and stitch through both layers of fabric.
Repeat this process until you have stitched the entire length of the ribbon.
You could also add a contrasting trim to your cushion cover using a technique called 'piping'. Piping involves taking two pieces of fabric and stitching them together with a contrasting thread.
The result is a thin line of fabric that runs between the two fabrics.
Appliquéing And Embroidery
To make your cushion cover more personalized, you could add a decorative element such as embroidery or appliquéing. Appliqué is a great way to add a personal touch to your cushion cover, but there are many different types of appliqué available.
The easiest type of appliqué to learn is called 'stitched' appliqué.
This involves cutting out shapes from fabric and then attaching them to the background fabric using stitches. You could also try other styles of appliqué, including fusible appliqué, which allows you to fuse appliqués onto your cushion cover without having to sew them on first.
Embroidered cushions are very popular nowadays, so if you want to create an eye-catching cushion cover, why not try some simple embroidery? There are several ways to do this, depending on what kind of embroidery you want to achieve.
If you want to keep things simple, you could try freehand embroidery, where you draw the design directly onto the fabric and then go over this with the needle and thread.
Final Thoughts
If you're looking for a quick and easy project to complete, then making a cushion cover from your rug can be a fun and rewarding experience. It's important to remember that the final product will depend on how much time you spend creating it.
So don't rush yourself – enjoy every step of the process!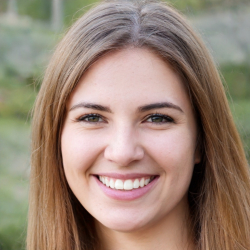 Latest posts by Maisie Park
(see all)