You can spend a massive amount of time on getting your bathroom to look exactly how you want to.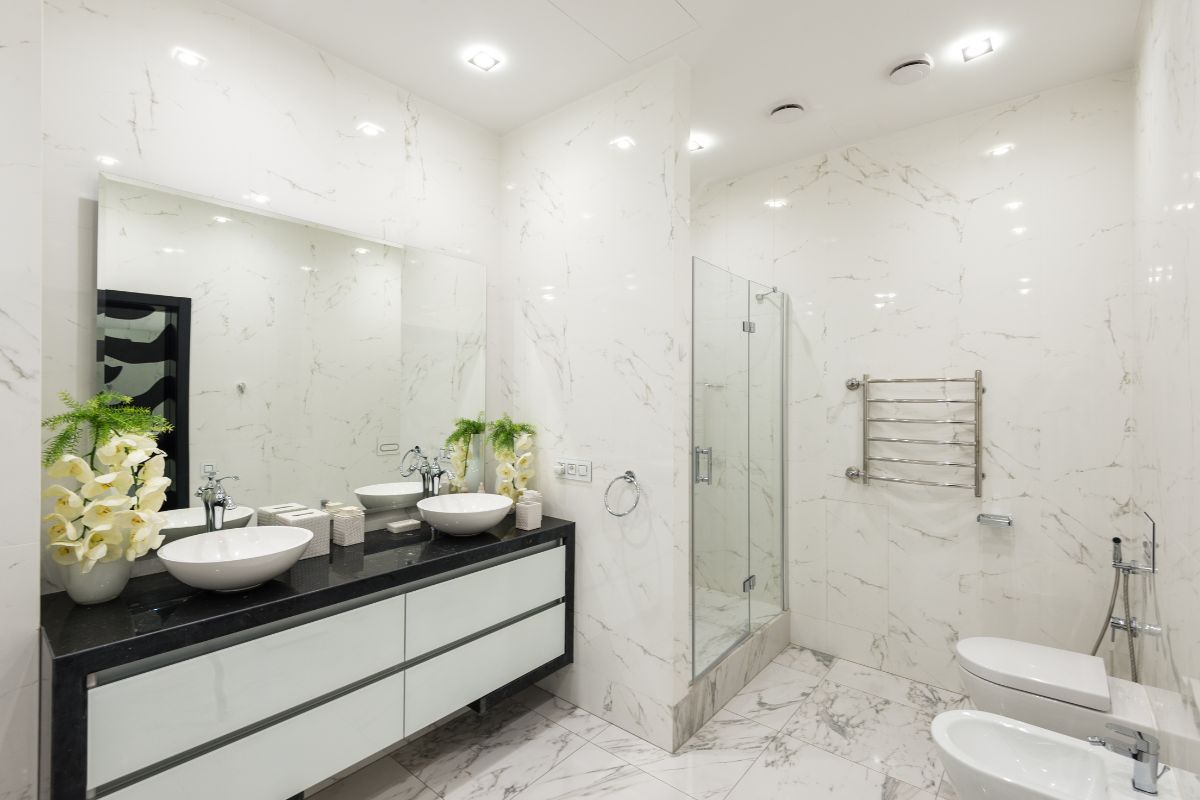 You can install the perfect features, decorate the walls and shelves beautifully, and make sure all the practical elements are working perfectly. But it will all look awful if you use the wrong lighting.
The main mistake people can make when decorating, is not considering the lighting when making decisions.
Ideally your room will be equipped to look pleasant and offer enough visibility at all times of day, whether there is natural light or not.
This is why we have put this article together, planning the lighting for your bathroom is something you need to consider, and if you do not, your space can look bland and lifeless, or even worse, sterile with hospital style lighting.
The lighting of a room is literally what fills it with energy, and you want your bathroom to have its practical features, as well as being a relaxing and comforting space to be in.
Because of this we have put together this guide so you can plan the lighting for your dream bathroom and make sure it is not overpowering, or not powerful enough, and instead just perfect for what you are envisioning.
So, what do you need to keep in mind when you are choosing lighting for your bathroom?
How To Use Lighting In Your Bathroom
When you are choosing lighting for your bathroom, the main consideration you want to make is how it will interact with the space which you have already created.
This will be easier if you have already decorated your bathroom and you are installing lighting last, but if you are planning everything ahead, you will need a little more planning involved.
You want to choose lighting that will compliment the color palette of the room which you have created, as well as being practical enough for you to be able to function in the room.
You will also have to consider whether the room will have appropriate lighting whether there is natural lighting outside or not.
Finally, you will want to focus on the functional side of lighting. This is important when considering objects like mirrors.
You will want to make sure there is enough lighting on these to be able to see yourself, so get one with lights built in, or install wall lights near them.
Focus On Lighting By The Mirror
This is perhaps one of the most important things to keep in mind when it comes to lighting your bathroom, that you must have a good source of lighting near your mirror.
If the mirror is in a dark spot, it will be practically useless, so getting a mirror with lighting built in, or getting some soft lights to go either side of the mirror is a good idea.
Just make sure the light is not too strong otherwise it can be blinding at such a close range.
Try Layering The Light In Your Bathroom
The best way to have the most complex and impactful lighting in your bathroom is to give as many options as possible.
By layering different sources of light, you are giving users the option to choose how much light will be relaxing and practical for what they want.
No one wants to be relaxing in the bath with there being no option between blaring light and complete darkness.
Use Wall Lights To Make An Obvious Focal Point
Having some boldly designed wall lights as a focal point of your design will look aesthetically pleasing as well as being a practical addition.
There are plenty of different bold designs to match whatever vision you are going for, so finding something beautiful to match your scheme should not be too difficult!
Add Colors Onto Your Bathroom Lighting
If you are going for a bathroom with a more bold or quirky color scheme, using colored light fixtures is a great way for the lights to match what you are going for instead of clashing and looking ugly in comparison.
You can even try spray painting the connections if you cover all the electronics to get a specific look.
Use Simple Exposed Bulbs
If you are going for a more minimalist look, just going for an exposed bulb look can be very effective and if it matches, can be a cheap but effective option!
You need to be sure that you are confident in your choice of lightbulb as it will be on show, and there will be nothing to disperse the shade, so keep this in mind!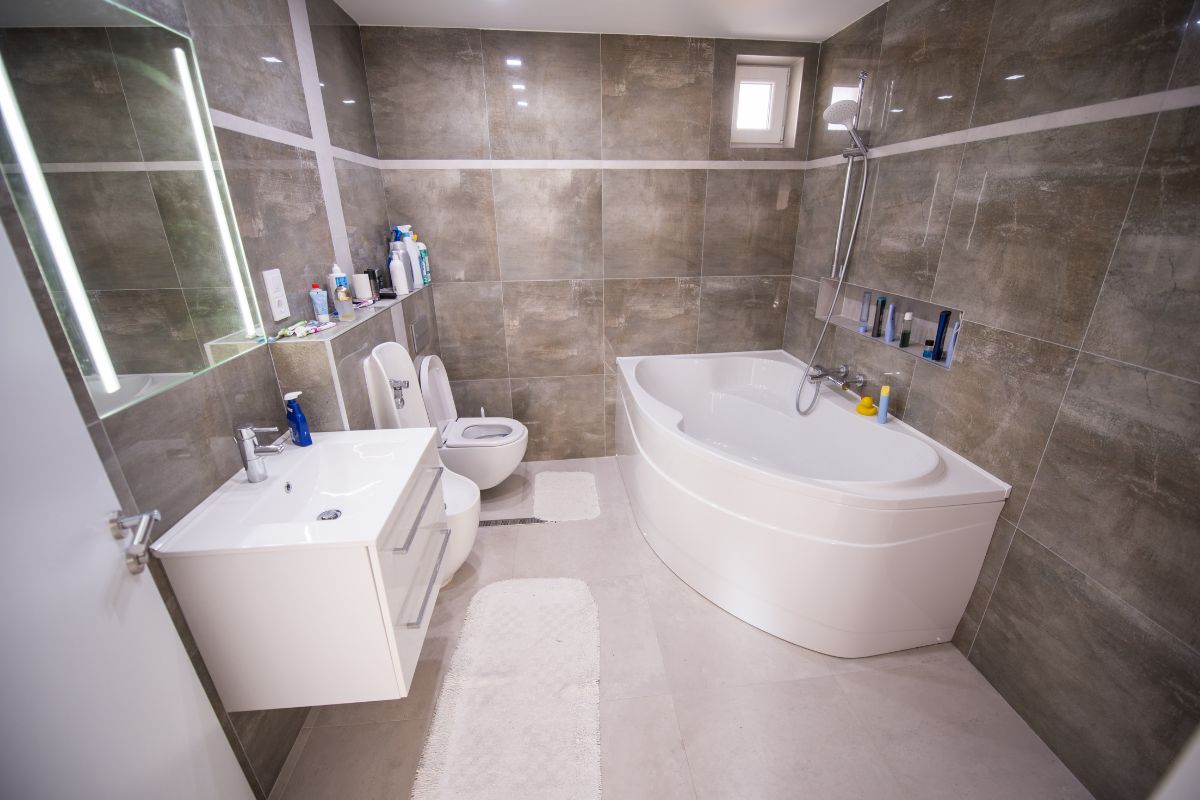 Use A More Simple Pared Back Aesthetic
Instead of going for a completely exposed look, you can use a minimalist lampshade, or something similar to frame your lighting.
This will also work perfectly for a more minimalist aesthetic and will get amazing results. Just make sure to consider how many light sources you are working with so you can try to make them all look cohesive enough.
Go For Industrial Style Lighting For A Modern Look
Going for industrial themed light fixtures will get you some amazing results and is perfect if you are going for a more modern look.
You will need to be strategic to find a way to implement these into your design scheme since sometimes they can unfavorably stand out. But if you can make them match they will look amazing!
Use The Lighting To Make A Feature In A Smaller Space
Using a specific source of lighting over a more specific spot in the bathroom like the sink, for example, can be very effective as well as practical.
You just have to make sure that the lighting matches the aesthetic of the area it is hanging over. But, if you do this effectively, it is an amazing way to break up your bathroom, and make it feel less samey.
Use Groups Of Pendant Lighting
Pendent lighting is popular for a reason, and there are plenty of choices to go with depending on the look you are after. This lighting looks even better if you group a couple together.
Be Bold With Your Lighting Choices
Going for more bold choices for your lighting can get you amazing results. For example, a lot of people love using chandelier lights in their bathroom if they have the space for them.
These make amazing centerpieces as well as being practical. You will just want to ensure that you have a tall enough ceiling to be able to accommodate them.
Glass Wall Lights Give A Retro Chic Look
Similar to the industrial wall lights, if you use glass wall lights you can get amazing results, and they make a good tame light source.
Just make sure that you are styling them correctly so they do not stand out against the rest of the room!
Get A New England Chic With A Brass Pendant
A New England style brass pendant is a great way to tie the room together.
Brass is a color which works amazingly in bathrooms, and because of it you will find plenty of decor to match this color scheme designed for bathrooms!
Match Your Bathroom Lighting To The Fixtures Which Are Already Installed
If you are changing lighting for a bathroom you are already using, try to make the lighting as cohesive with the space you have already created.
If the lighting matches what you already have it will be much more effective and will save extra time styling.
Use Bathroom Mirrors With Lights For A Spa Aesthetic
Using specific types of bathroom mirrors for lighting will give you a beautiful spa aesthetic which is perfect fore relaxing in.
If you want your space to be practical but also easy to relax in, this is a great idea to try!
Use Affordable Light Up Mirrors For A Softer Light
Using light up mirrors will also be a cheaper source of soft light than some expensive lamps can be.
Make sure to find a mirror which will match the aesthetic of your bathroom, because if it does not, it will stand out, especially since people tend to look at mirrors when in the room.
Takeaway
Hopefully, all of these ideas will make sure that you have the best lighting possible for your bathroom.
This element of design can not be made any more important, and should definitely be a focus if you want your bathroom to look as good as it can.
Keeping in mind the relationship between the lighting and the objects in the room will ensure that everything looks amazing no matter the time of day.
Do not try and implement every piece of advice in this list as this will be time consuming, costly, and will not get great results, so instead just focus on a couple of the points here, and focus on this when designing the lighting for your bathroom.
If you do this the lighting for your bathroom will be enviable and will tie the whole room together!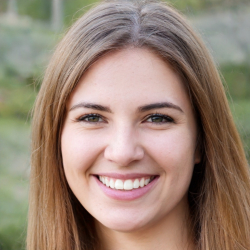 Latest posts by Maisie Park
(see all)